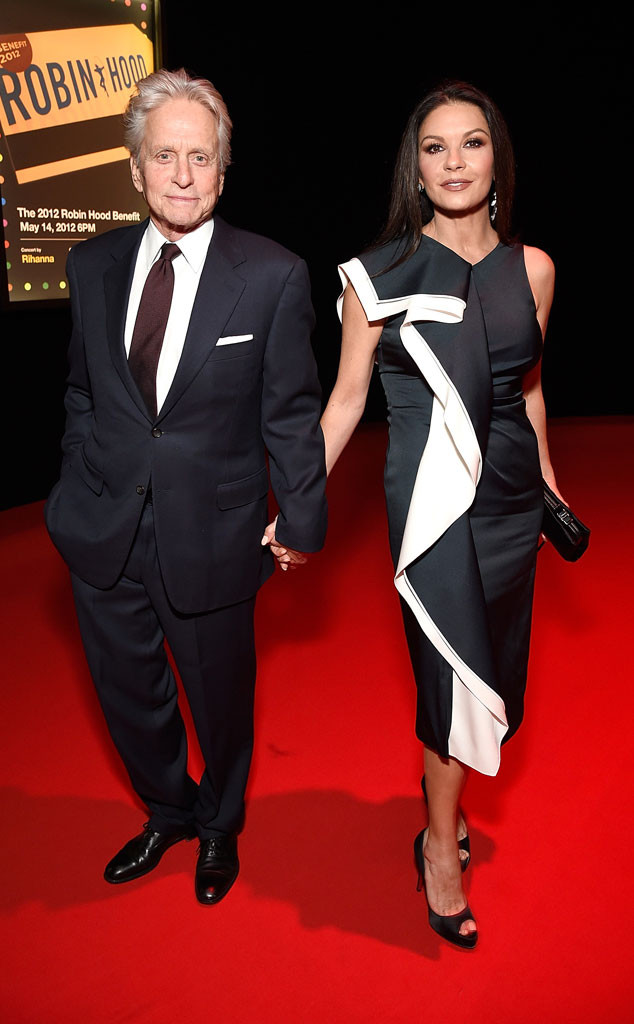 Kevin Mazur/Getty Images for Robin Hood
Catherine Zeta-Jones revealed how some sexual misconduct allegations against her husband Michael Douglas affected her family.
The Queen America star opened up to The Times U.K. about how the #MeToo movement entered its way into their household and nearly tore them apart. "My children and I were profoundly devastated by those allegations," Zeta-Jones said. "And I was torn about where my absolute morals lie."
In January, Susan Braudy spoke to Today about a time the Oscar winner allegedly masturbated in front of her. She told Today that Douglas "repeatedly used inappropriate sexual language" and "harassed" her while she was an employee at his production company. Douglas later denied the claims against him. He told Deadline at the time, "This is a complete lie, fabrication, no truth to it whatsoever."
The Chicago actress continued, "This woman came out of nowhere and accused my husband. I had a very big conversation with him, with the kids in the room, and said, 'Do you understand if more comes out …'" and posed it as somewhat of a rhetorical question.
The two of them are parents to 18-year-old Dylan Douglas, who is a freshman at Brown University, and 15-year-old Carys Douglas.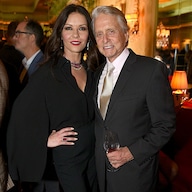 Read
To Hell and Back: The Secrets of Catherine Zeta-Jones and Michael Douglas' Enduring Love
Zeta-Jones called the allegations "nasty," especially at the height of the #MeToo movement, just a few months after the accusations against disgraced producer Harvey Weinstein came to light. "It was a really hard position for me," she said.
Douglas assured his family the claims against him were not true, and he did so "By telling us that there is no story here and that time will tell. And, of course, it did." Zeta-Jones continued, "There was nothing to back it up at all. For any accusation that comes out that isn't backed up, that knocks the movement back 20 years."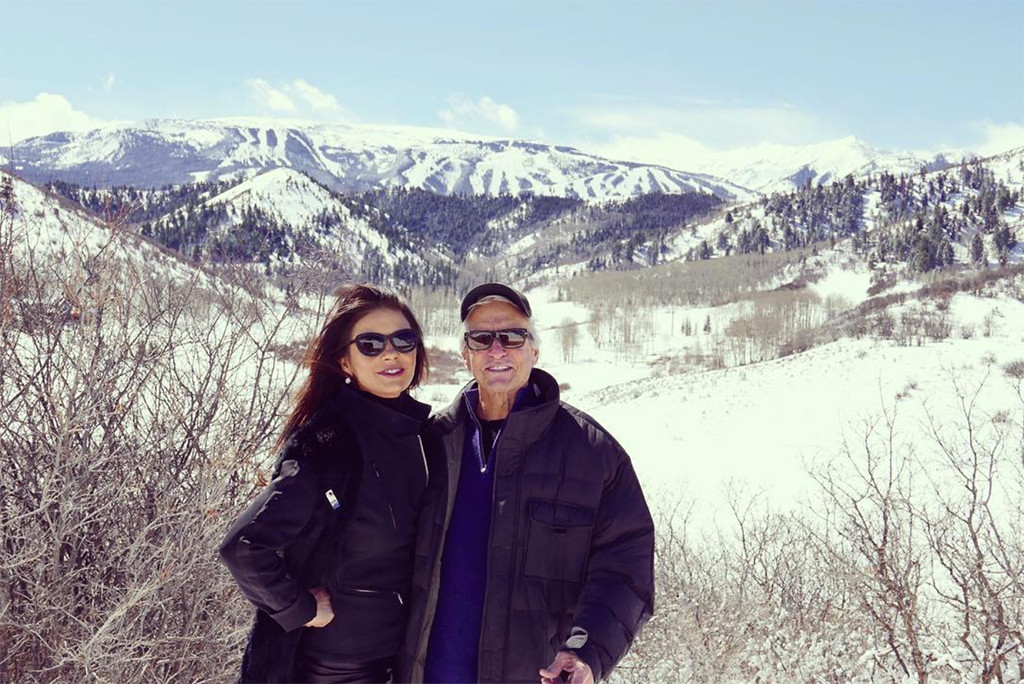 Instagram
She worked for Weinstein on some movies, including Chicago, which won her an Academy Award. She revealed to The Times how she initially reacted to the deluge of accusations against Weinstein. "I've felt bad because you sensed things were going on but thought, 'Well, it's not happening to me.' And that's something you carry with you as a woman. I'm a woman's woman and really feel that we should be protecting each other," she said.
Zeta-Jones added that being married to Michael Douglas made her "less vulnerable" but not necessarily "untouchable" to Weinstein because, as she says, "a predator is a predator, right?"
She doesn't beat around the bush when it comes to her marital highs and lows with Douglas, either. "God knows we've had ups and downs in our marriage, but I don't throw the towel in very quickly on anything," she explained. "I'm not that person."
Don't miss E! News every weeknight at 7, only on E!
Source: Read Full Article