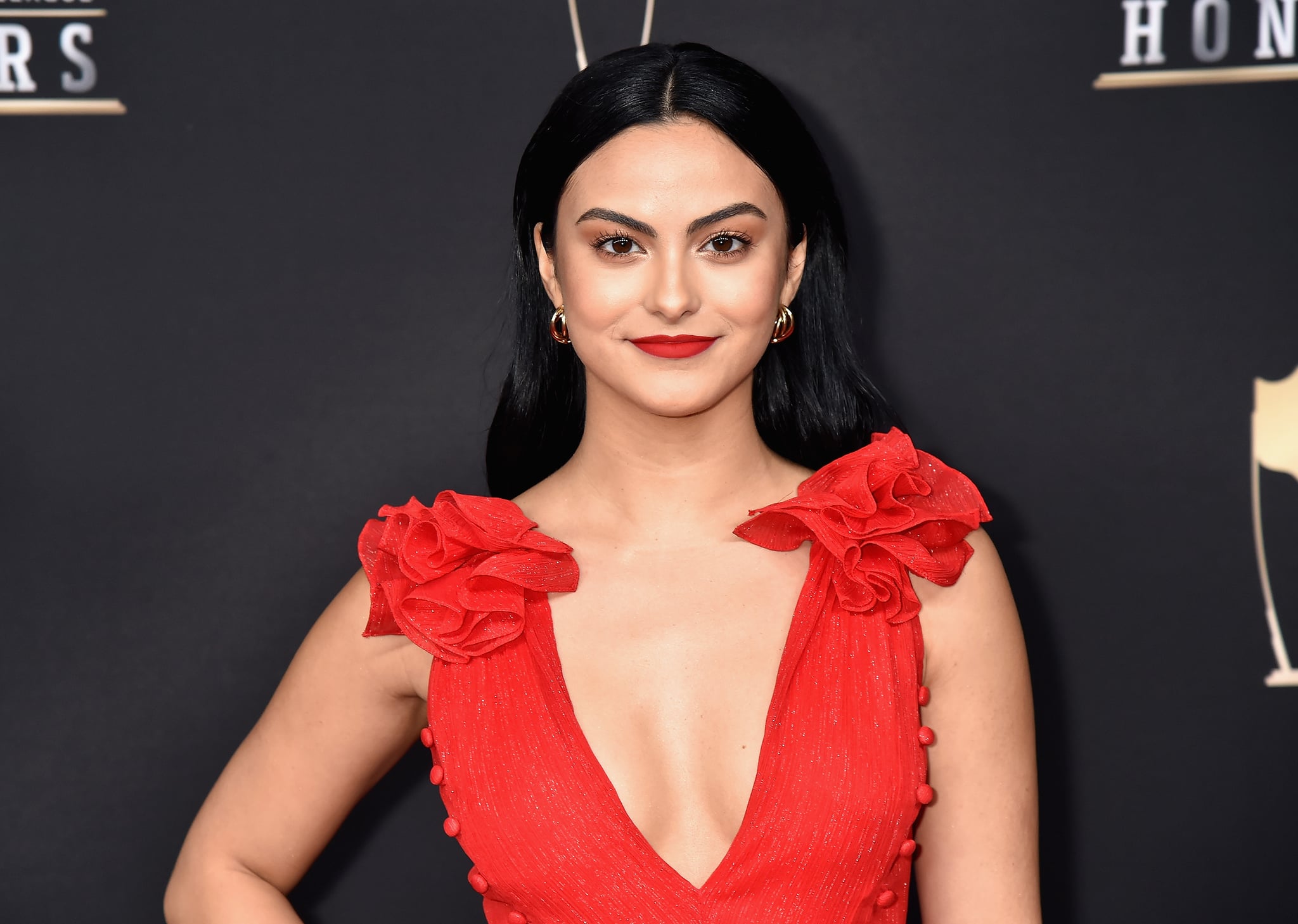 After three seasons of Riverdale, it's hard to surprise Camila Mendes. Despite the show's famous plot twists, the 24-year-old actress admitted she isn't often shocked by a script. Intrigued, on the other hand? Yes. "I have read a script and not been able to put it down, where I'm just glued to the page," she said. "It's also a skill that I'm developing, to be able to read a script and feel its magic." Mendes spoke with POPSUGAR about Riverdale — which wraps its third season this week — in anticipation of her appearance at the POPSUGAR Play/Ground festival this June, where she'll be speaking about finding your confidence. (Ahem, tickets are on sale now, by the way.)
Not long after graduating from New York University's Tisch School of the Arts, Mendes stepped into the role of iconic Archie Comics character Veronica Lodge. It was her big break — emphasis on big. Since its premiere in 2017, Riverdale has spawned a passionate fan base and two series in its shared universe, Chilling Adventures of Sabrina and the forthcoming Katy Keene. From the Riverdale set in Vancouver, real-life friendships and relationships have also blossomed.
On her bond with Lili Reinhart, who portrays Veronica's BFF Betty Cooper, Mendes said, "She and I have shared so many moments together and have grown together through all of this. We really take advantage of that — the friendship that we have that is bonded by this really unique experience." Mendes is also relieved that in this modern adaptation of the comic book, Betty and Veronica are friends, not frenemies. "We're not doing the catty thing. We're not doing the rivalry. We're not playing that out. We're playing the support and the empowerment," Mendes said. "That gave the show an entirely different energy."
The series also introduced Mendes to her boyfriend, Charles Melton, who took over the role of Reggie Mantle in the second season. Veronica and Reggie start hooking up in the third season — and then Mendes and Melton started dating. "It's funny, when they started writing Veronica and Reggie getting together, Charles and I weren't together," she said. "The fans thought that the writers only put that in the story because he and I were dating. It was completely the other way around."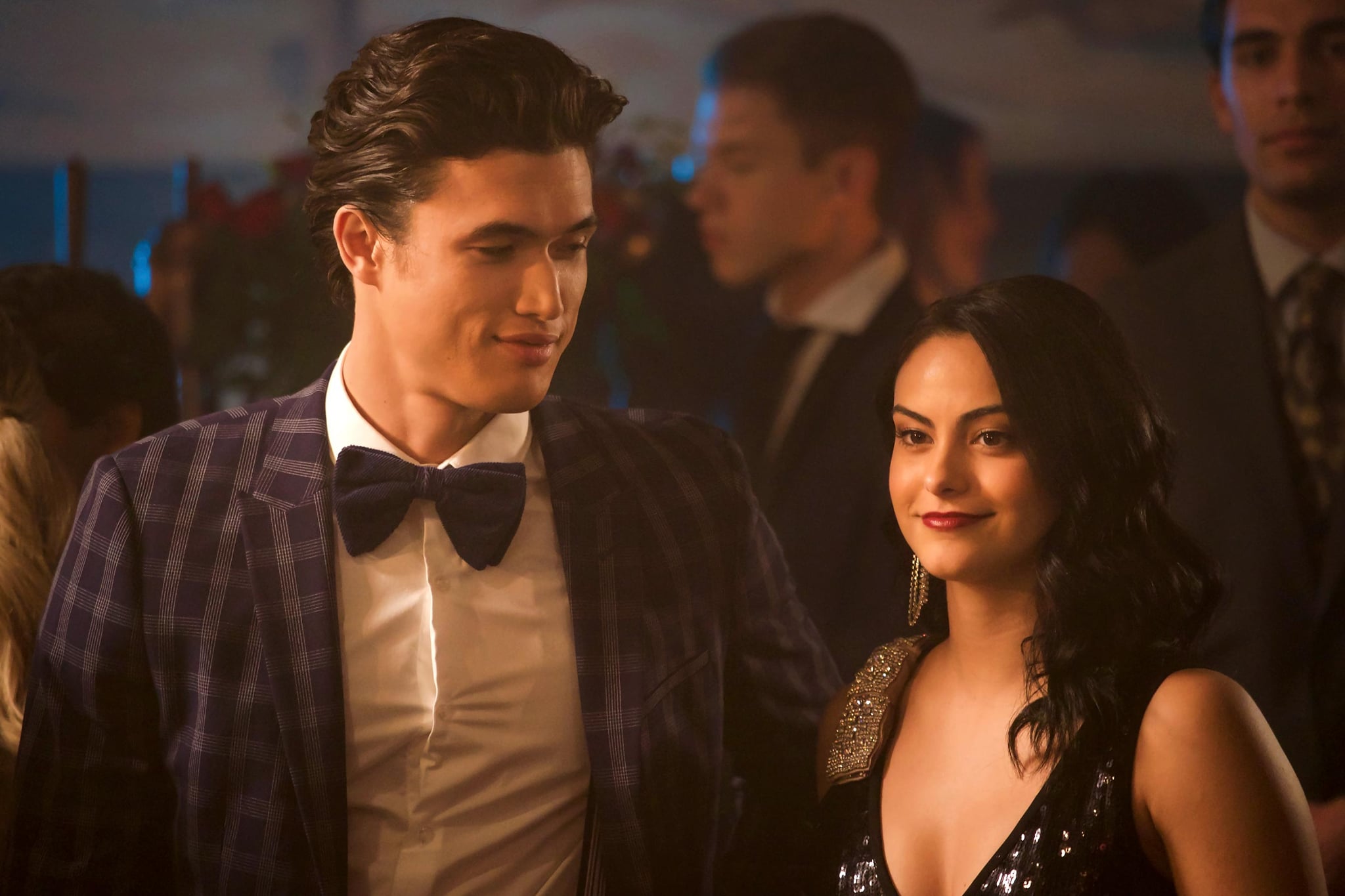 What was the fan response like, particularly from those passionate Veronica and Archie fans? "Surprisingly, mixed. I thought people were going to be really mad because they just hate when anything changes," Mendes said. She added, "There were occasional Veggie fans."
When she isn't appearing on television, Mendes is watching it along with the rest of the world — and by "it," we really mean Game of Thrones. She frequently tweets about the show, and has even pleaded with Canada on Twitter for a way to watch while she's filming in Vancouver. As for the forthcoming series finale, again, much like the rest of the world, Mendes has "no predictions that are based on any kind of logic." She does, however, have a gut feeling.
"I think Sansa could be kind of like a dark horse," Mendes said. She explained, "I think she could take the iron throne. I think everyone else will die and Sansa will still be alive, and I think she'd make a great queen. Because she's smart — she's really, really smart and she's not too addicted to power. She's just very observant and intelligent." Though Mendes expressed concern over fans ripping apart her prediction, we think she knows a thing or two about how this all works.
While Riverdale is on Summer hiatus, you can catch Camila IRL at POPSUGAR Play/Ground in June. The theme of the event is "power your happily ever after," so it's only fitting that we asked Camila some rapid fire questions on what powers her happy.
POPSUGAR: What is your happy place?
Camila Mendes: My bed.
PS: What advice would you give to your 18-year-old self?
CM: Chill out.
PS: What is your favorite drink?
CM: Gin and tonic. Oh, no! Sorry — that's not true. Moscow Mule. Gin and tonic is what I get the most, but Moscow mule is what I like the most.
PS: Which brings you more joy: going out or staying in?
CM: Going out, probably. No — staying in. I don't know. I go out a lot, but I'm always so happy when I stay in. I'm always like, "Oh, you made the right choice." But it's hard for me to make that decision in the moment.
PS: What show should everyone be watching right now?
CM: Bodyguard.
PS: Is there a TV show you'd love to make a cameo on?
CM: Big Little Lies. Said it before and I'll say it a million times again. I'm so excited for the new season.
PS: Which live-action Disney movie would you most want to star in?
CM: Aristocats.
Source: Read Full Article