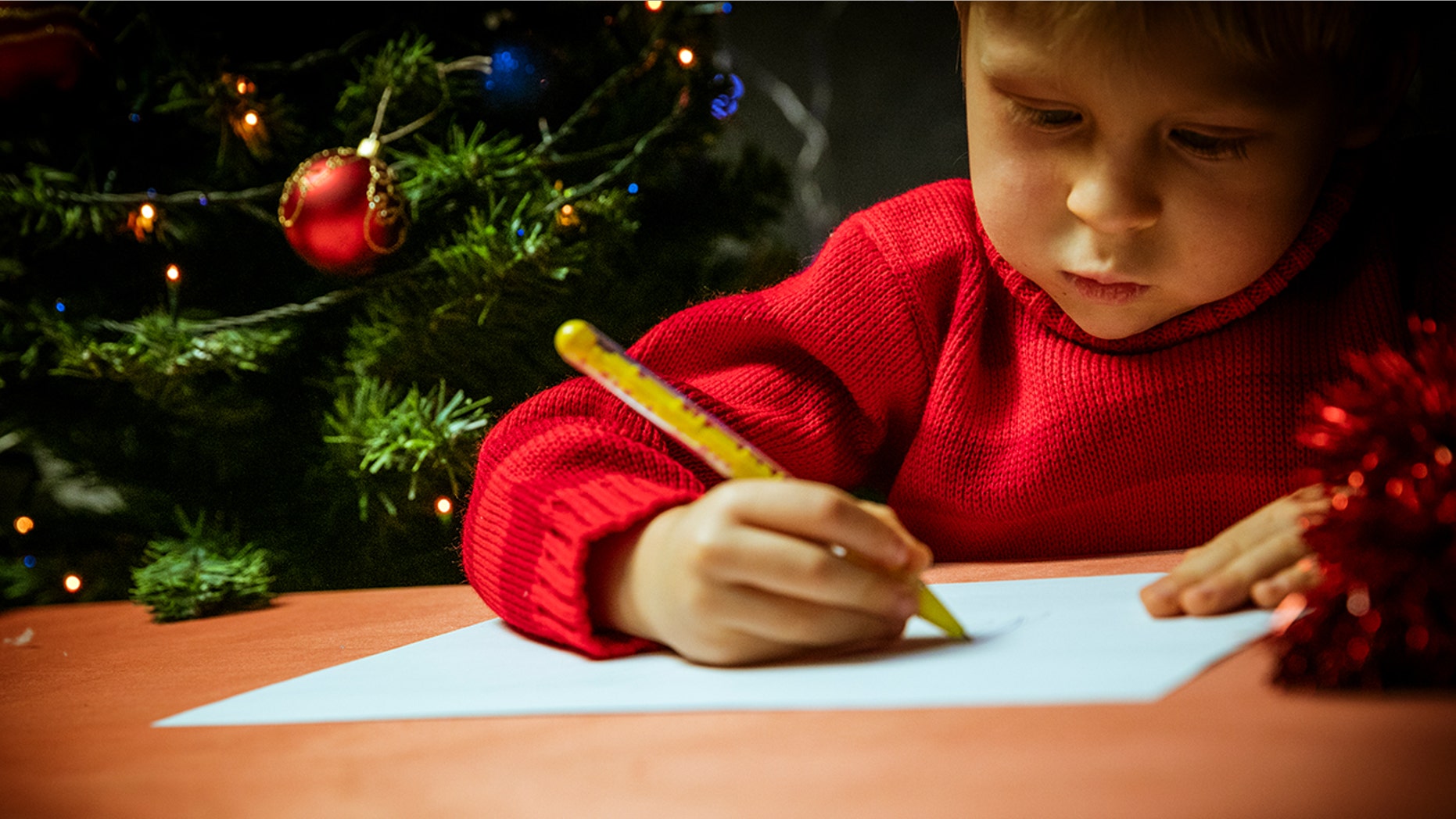 A little boy who wrote a letter to his dad in heaven got a sweet reply from the post office saying it had been sent.
(iStock)
Maybe there's no ladder to heaven — but one kindhearted postal worker just might have a direct route.
Every year on their father's birthday, seven-year-old Jase Hyndman and his big sister Nieve, 10, write a letter addressed to their late pop, who passed away in 2014, the BBC reports.
Usually the pair, from West Lothian, Scotland, can only hope their letters are received in the great beyond.
WOMAN SAYS MAN BROUGHT HER TO GRANDMOTHER'S FUNERAL ON FIRST DATE
But this year, a Royal Mail office manager named Sean Milligan spotted the note — and was compelled to assure Jase it had been safely delivered.
In an official Royal Mail letterhead correspondence, Milligan writes:
"I wanted to take this opportunity to contact you about how we succeeded in the delivery of your letter, to your dad in heaven. This was a difficult challenge avoiding stars and other galactic objects on [sic] route to heaven."
He continues, "Royal Mail's priority is to get our customers mail delivered safely [and] I know how important your mail is to you. I will continue to do all I can to ensure delivery safely to heaven."
FOLLOW US ON FACEBOOK FOR MORE FOX LIFESTYLE NEWS
On Wednesday, the children's mother Teri Copland posted a tribute to the postman on Facebook along with photos of both letters, saying "I actually cannot state how emotional [Jase] is knowing his dad got his card. Royal Mail you've just restored my faith in humanity."
The social media post has been shared more than 250,000 times.
Copland tells the BBC, "I want people to [realize] that a small gesture of kindness can have such a fantastic impact on someone's life."
Source: Read Full Article