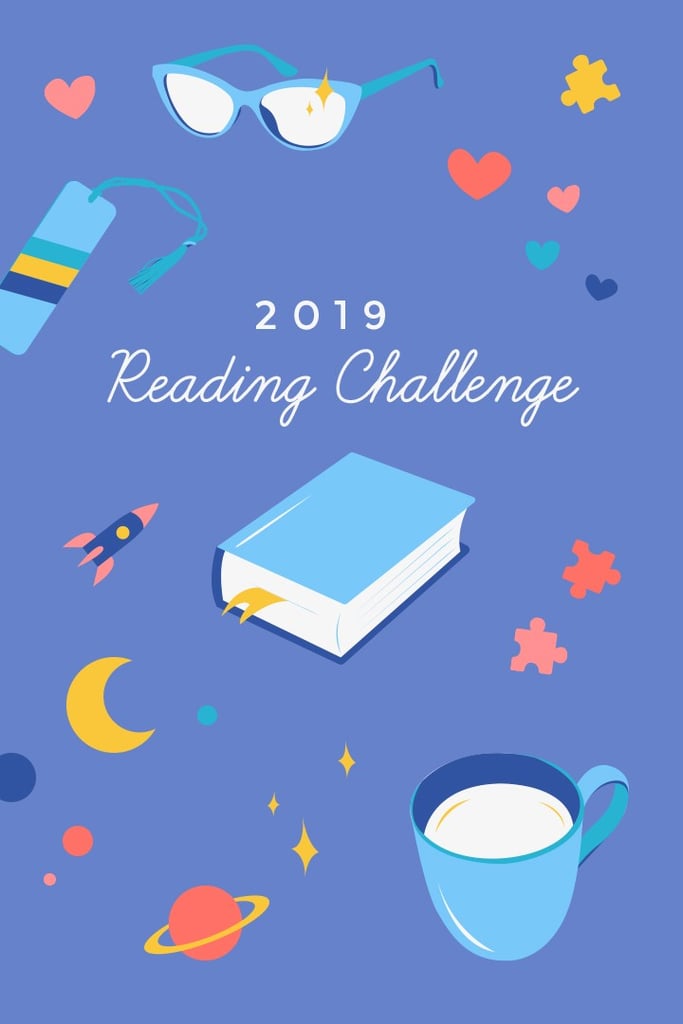 Book-Lovers, Brace Yourselves: The 2019 POPSUGAR Reading Challenge Is Here!

Whatever you had planned for 2019, cancel it, because you've got something better to do. The fifth annual POPSUGAR Reading Challenge is here, and it demands your undivided attention.
We're more excited than ever about this year's reading challenge, and we can't wait to show you our fresh batch of 50 book prompts. These include the standard 40 book challenge prompts plus 10 "advanced" prompts for those overachievers out there who are looking for even more ways to push their reading boundaries in 2019.
You're going to need some serious cozy-nook time to get through this list of prompts, so we hope you've got the kettle on and a soft throw at the ready to dive into books set in space and at college, books about hobbies and about ghosts, and both hot-off-the-press novels and beloved favorites. You may even discover a new genre, like "cli-fi" or "LitRPG," or finally get to that book that's been sitting on your TBR pile for months. Just remember: the point of the reading challenge is to get a few more books under your belt, try on some lesser-read genres for size, and — most importantly — to have fun!
First things first: We'd suggest joining this Goodreads group, which is made up of more than 16,000 readers who participate in the POPSUGAR Reading Challenge every year. In addition to keeping you accountable, the group's impressively well-read and supportive members swap book ideas for the prompts and discuss their favorite (and least favorite) reads throughout the year. You'll also be able to track which books you've read and rate them on the site.
Download our printable list here, checking off the books as you go, and pin the handy graphic ahead for reference. Share your progress on Instagram with #popsugarreadingchallenge.
But don't stop there — click through for hand-picked suggestions from our editors for what to read for all 50 prompts that make up the 2019 POPSUGAR Reading Challenge!
Source: Read Full Article