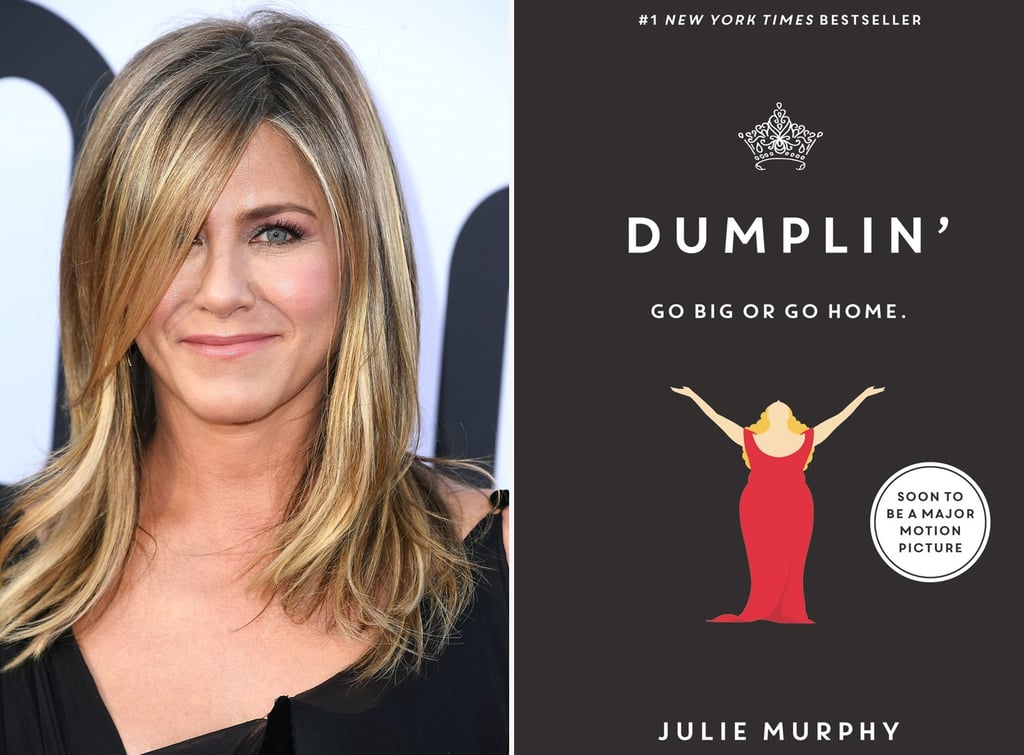 Bestselling Novel Dumplin' Is Coming to Netflix, and the Cast Is Pretty Perfect

A movie adaptation of Dumplin' is heading to Netflix, and Jennifer Aniston is taking the lead. Dumplin' is a comedy-drama based on the New York Times bestselling book by Julie Murphy and will be available on Netflix and in select theaters on Dec. 7. It tells the story of Willowdean Dickson, a "self-proclaimed fat girl" played by Danielle Macdonald (Patti Cake$), who's dubbed "Dumplin'" by her former beauty-queen mom (Aniston).
An always-confident Willowdean doesn't care what anybody else thinks, until she falls for Private School Bo at her fast-food restaurant job — and he likes her back. Per the book's description, "Instead of finding new heights of self-assurance in her relationship with Bo, Will starts to doubt herself. So she sets out to take back her confidence by doing the most horrifying thing she can imagine: entering the Miss Clover City beauty pageant — along with several other unlikely candidates — to show the world that she deserves to be up there as much as any twiggy girl does. Along the way, she'll shock the hell out of Clover City — and maybe herself most of all."
Dumplin' is directed by Anne Fletcher (The Proposal, 27 Dresses). In addition to Aniston, confirmed cast members include Odeya Rush (Lady Bird), Dove Cameron (Descendants), and Harold Perrineau (Lost), and Dolly Parton will debut original music in the film's soundtrack. Get even more details about the Dumplin' movie, cast, trailer, and music ahead.
Source: Read Full Article