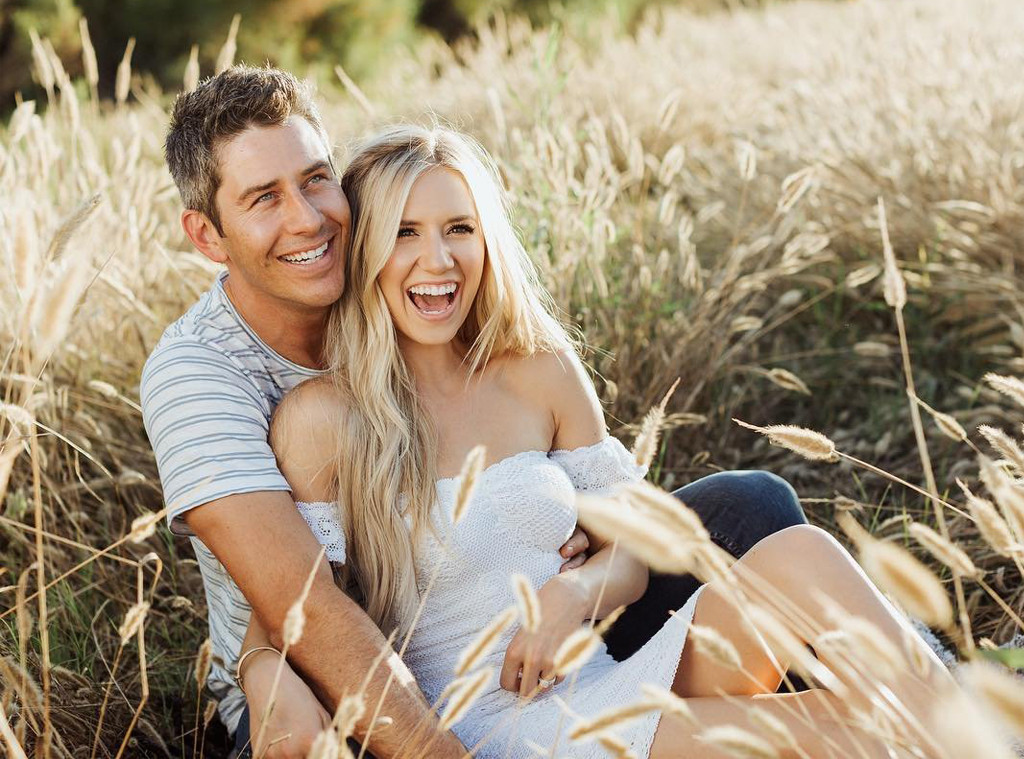 Courtesy Griffith Imaging
First comes baby, then comes marriage?
In the current issue of Us Weekly, The Bachelor's Arie Luyendyk Jr. and Lauren Burnham reveal she's pregnant with their first child. Their January wedding is still on, and Burnham is working with dress designer Hayley Paige to accommodate her growing baby bump. "The first thing we thought of was, 'Oh, my gosh. Our wedding!' Obviously we're not married yet, but this is the way it happened," the bride-to-be says. "And this is probably the way it was meant to happen!"
Burnham says she "kind of had a feeling" she might be expecting, so she had a friend bring a pregnancy test over to her house in Phoenix, Ariz. Nervous, she made Luyendyk read the results. "Arie came out with the test in his hand and tears in his eyes," she says. "He was like, 'You're pregnant!'" After their first test, they bought six more at the store—just to be sure. "Lauren took all of them and they were all positive," Luyendyk, a former racecar driver, says. "We weren't trying, but we are so excited. It's going to be a whole new chapter in our lives."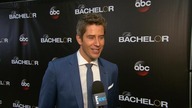 Watch
How Does Arie Luyendyk Jr. Rank Among Best and Worst Bachelors?
Burnham's first trimester was tough, and October was particularly "miserable."
"I had really bad morning sickness and barely left the house," the real estate agent confesses. "But over the last week I've started feeling a lot better, so it's nice to have my energy back." Luckily, she says her fiancé "does everything" around the house, which has been a big help. As the couple prepares for their firstborn's arrival, 37-year-old Luyendyk predicts he will be "such a softie" as a dad. His 26-year-old fiancée, meanwhile, is "a little bit more of the disciplinarian."
However, Burnham tells Us Weekly, "We're kind of basing it off of how we parent our dogs!"
The parents-to-be got engaged in march, after Luyendyk dumped his fiancée Becca Kufrin on TV. The couple announced their wedding date and venue in May and shared their engagement portraits in July. Burnham also celebrated her future nuptials with a bridal shower in August.
Source: Read Full Article