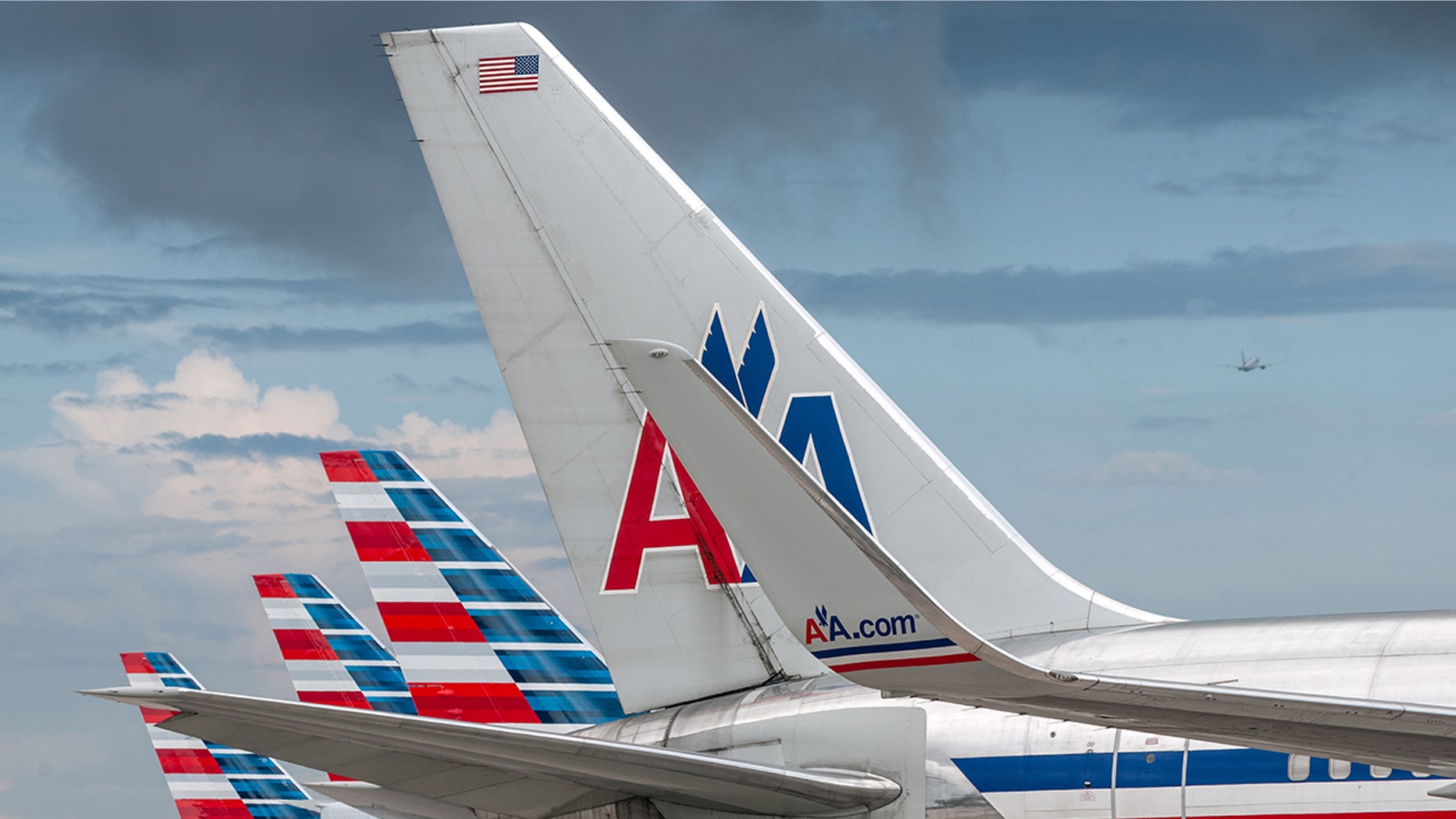 An American Airlines passenger claimed her suitcase had been robbed, but it turns out she just took the wrong one. 
(iStock)
An American Airlines passenger who claimed her suitcase was "robbed" of $8,000 worth of items and filled with airline equipment had actually just taken the wrong bag.
Anna Knight flew into Miami International Airport Wednesday night and grabbed what she thought was her rose gold hard shell suitcase off the baggage claim carousel.
RYANAIR PASSENGER FILMED USING VULGAR LANGUAGE TOWARD SEATMATE CLAIMS HE'S 'NOT A RACIST'
When she opened the suitcase, instead of finding her own belongings, she discovered it was filled with airline equipment, including harnesses, power strips, an orange reflective jacket and work boots, People reports.
In a now-deleted tweet, Knight wrote: "NEVER fly with @AmericanAir again. All of my items were taken out of my luggage and replaced with airport equipment, & all they did was tell me to fill out a form. This is OUTRAGEOUS!! Pls REPOST & don't book flights with them! #AmericanAirlines #NBCNews #ABCNews #Travel #ROBBED"
Knight also posted about the incident on her Facebook and shared a screenshot of it on Twitter, claiming "$8000 worth of items" were missing, according to People. "Priceless souvenirs from my trip GONE!!" she wrote.
In a follow-up tweet, Knight wrote that she was "in tears" and that police were investigating the incident.
FOLLOW US ON FACEBOOK FOR MORE FOX LIFESTYLE NEWS
On Thursday, Knight wrote that the airline had found her stuff. Knight had taken the wrong suitcase entirely and left her own behind, which American Airlines later located.
"The Jet lag must have really taken its toll. I was going crazy," Knight wrote in an apology tweet.
TSA told People magazine they investigated the situation and confirmed that Knight had taken the wrong bag. They also shared a photo of her suitcase in good condition waiting for Knight to pick it up.
Source: Read Full Article