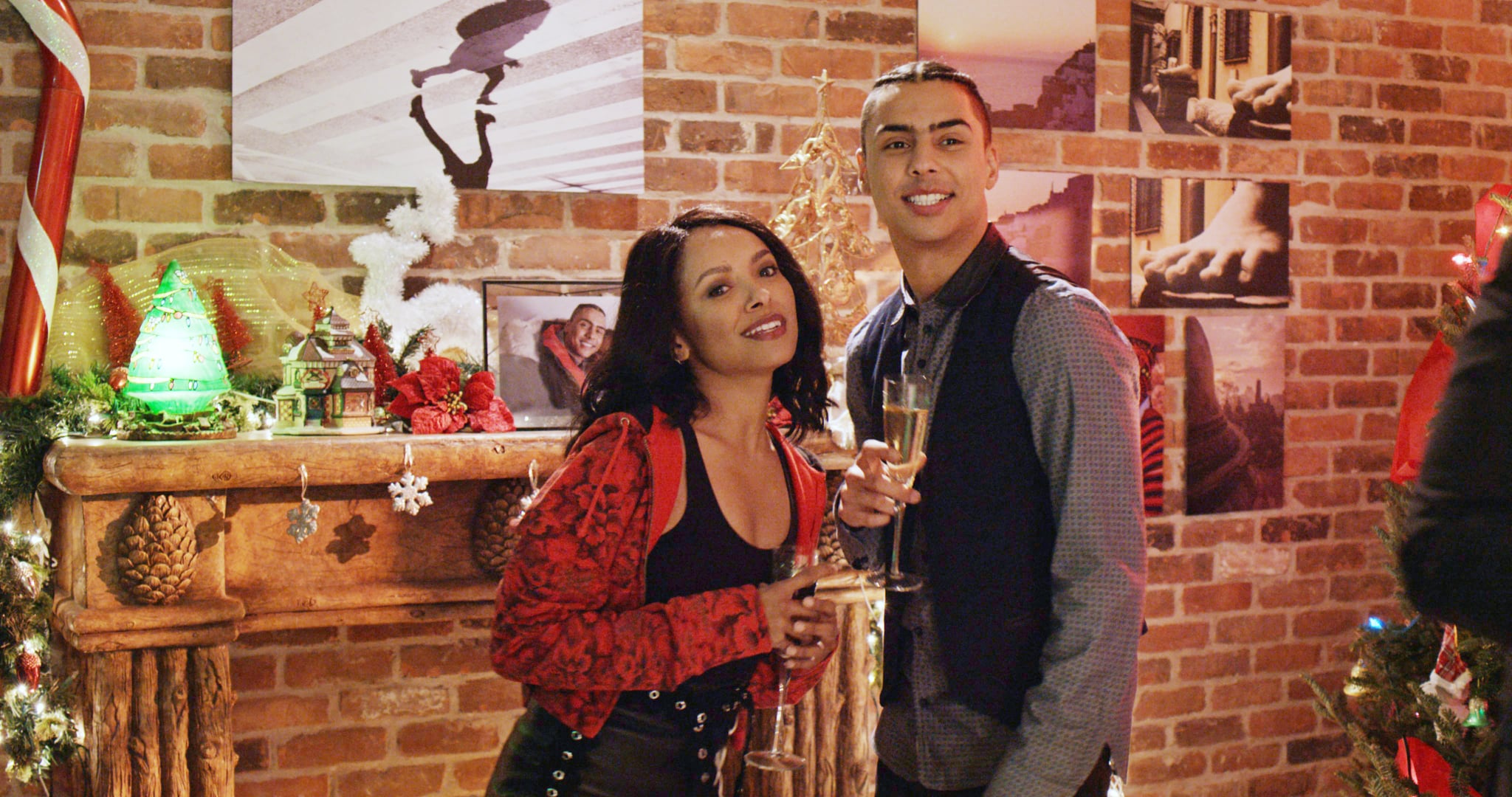 Warning: This post contains spoilers for The Holiday Calendar.
If you've been keeping up with the rush of original Netflix Christmas movies, you may have heard of a sweet little rom-com called The Holiday Calendar, which quietly dropped at the beginning of November. Filled with holiday cheer, the movie revolves around a Christmas skeptic named Abby whose grandfather gifts her with an Advent calendar that predicts all of her dates with a dreamy doctor named Ty . . . or so she thinks. It's a charming, feel-good movie that features love-triangle drama, millennial career struggles, and Ron Cephas Jones making us cry as a grandpa figure. In other words, it's the perfect holiday romantic comedy, and the people want a sequel.
The movie ends on a sweet note, with Abby realizing her love for her best friend Josh. The two of them open an art space together called Magic Calendar Gallery, and in a flash forward to a year later, their professional endeavor together appears to be a total success. The conclusion, at first glance, is neatly wrapped like a perfect bow on a Christmas present. Or is it?
Source: Read Full Article