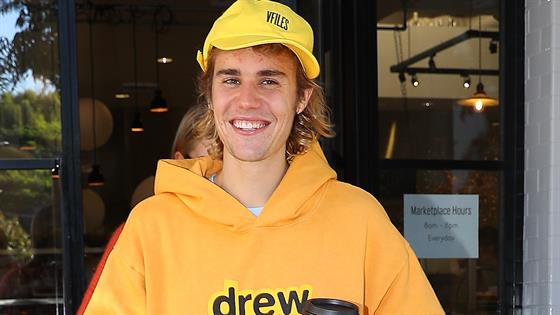 It's the end of an era.
Have you heard Justin Bieber doesn't know how to eat a burrito cut his hair? That's a rhetorical question, as we all heard that collective sigh of relief when the 24-year-old revealed on his Instagram Stories that he shaved off his long, luscious locks, returning to the buzz cut he sported a few years back. Fresh start for fall? A request from his wife Hailey Baldwin? An attempt to look like his BFF Post Malone? Who knows what was the driving force behind Bieber's new look, but the star's latest chop is far from his first major hair change to make headlines.
Since 2009, Bieber's low-key had one of the most talked about heads of hair in Hollywood. Let's take a stroll down memory lane, dreads and dye jobs and all…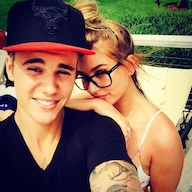 Photos
Justin Bieber and Hailey Baldwin's Road to Marriage
2009: Bieber swoops onto the pop culture scene…literally. The pop star's iconic swooped 'do was an integral part of his journey into becoming the biggest pop star in the world when he was 15. The long and floppy look became synonymous with Bieber and took over middle and high schools everywhere, with parents surely asking their kids to push their hair out of their eyes an insane number of times.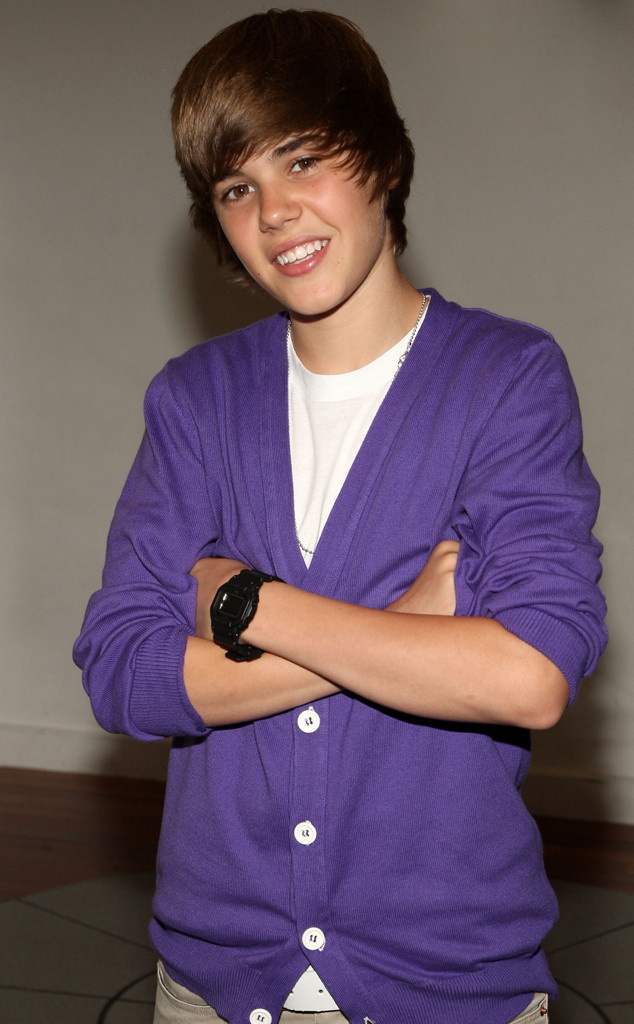 Bryan Bedder/Getty Images
February 2011: The cut that rocked the world…Bieber took to Twitter one fateful February morning to tease a change was coming, writing, "thinking about getting a haircut….hmmmmmm." Spoiler alert: he did it.
"yeah so it's true…i got a lil haircut…i like it…and we are giving all the hair cut to CHARITY to auction," he wrote. "Details coming soon."
Ellen DeGeneres ended up auctioning off a lock of his hair for $40,668, which went to an animal rights organization.
Of the fan response to the cut, Bieber told Ellen: "I was inspired by yours!" He then said, "Yeah [people were freaking out], but I was like, 'I don't really care.'"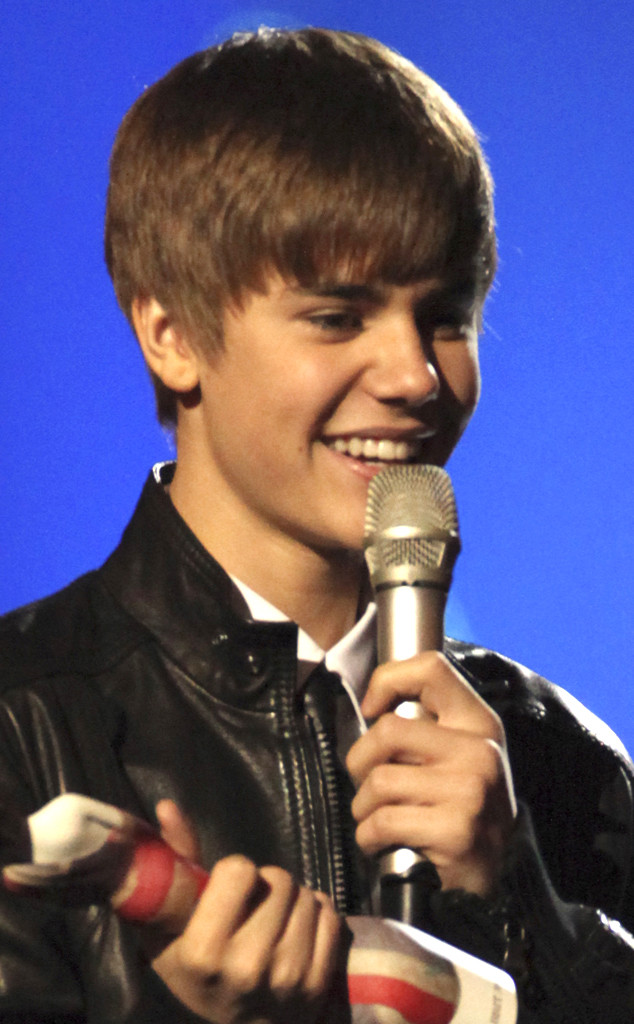 AP Photo/Joel Ryan
May 2011: Biebs changed up the styling of his shorter hair in a major way, showing off a sleek-slightly-more-sophisticated spike when he attended the Billboard Music Awards with Selena Gomez (Oh, Jelena).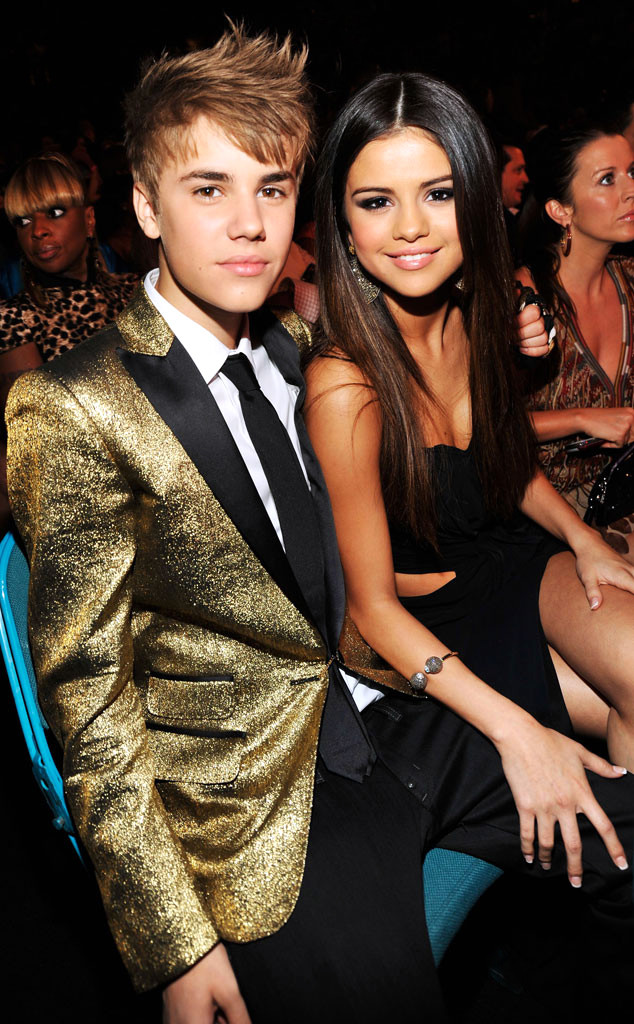 Kevin Mazur/WireImage.com
November 2011: A choice was made for the American Music Awards.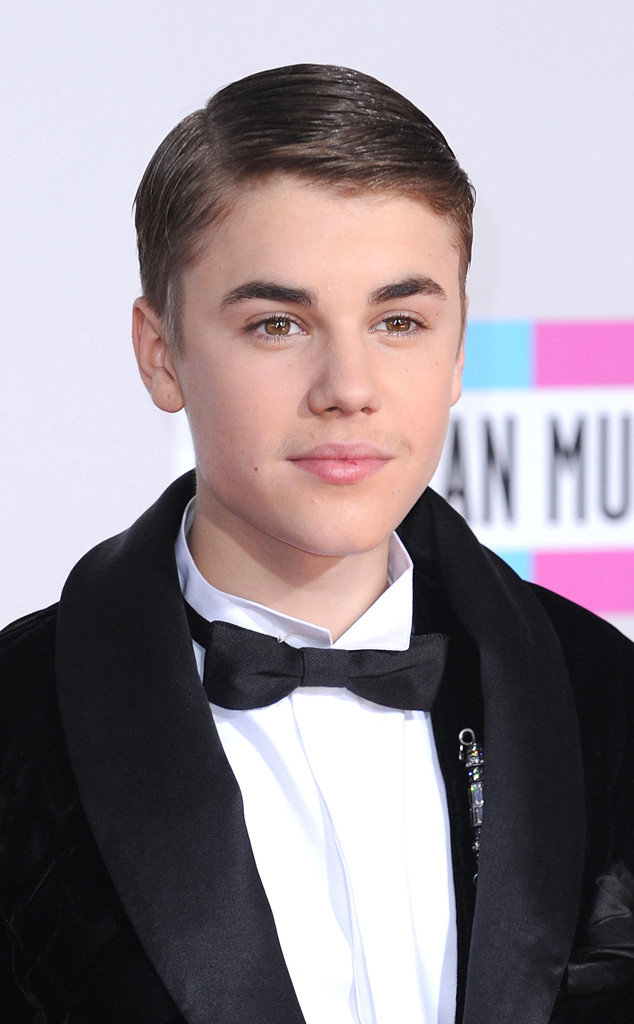 C Flanigan/FilmMagic
January 2012: Bieber briefly resurrected his then-signature swoop. Balance (temporarily) restored. BUT he debuts a darker 'do (his first dye job!)…possibly hinting at the inner turmoil to come?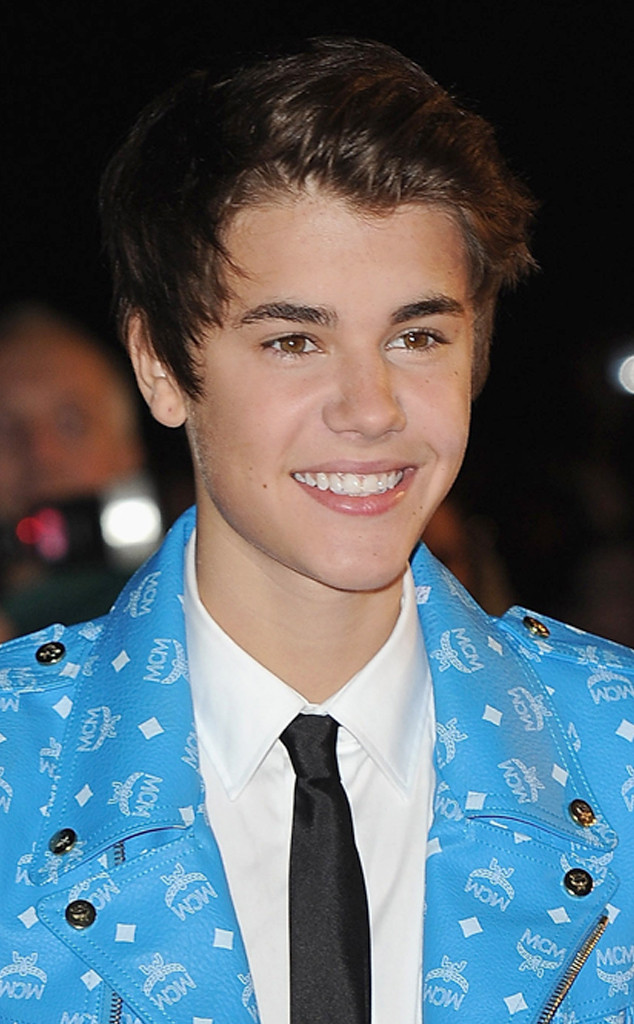 Getty Images
April 2012: Looking like an Elvis fan back in the way, Bieber rocks a pompadour. Soon after, Bieber starts styling his hair in a modernized spiked-up version of the look, which he keeps rocking for several years.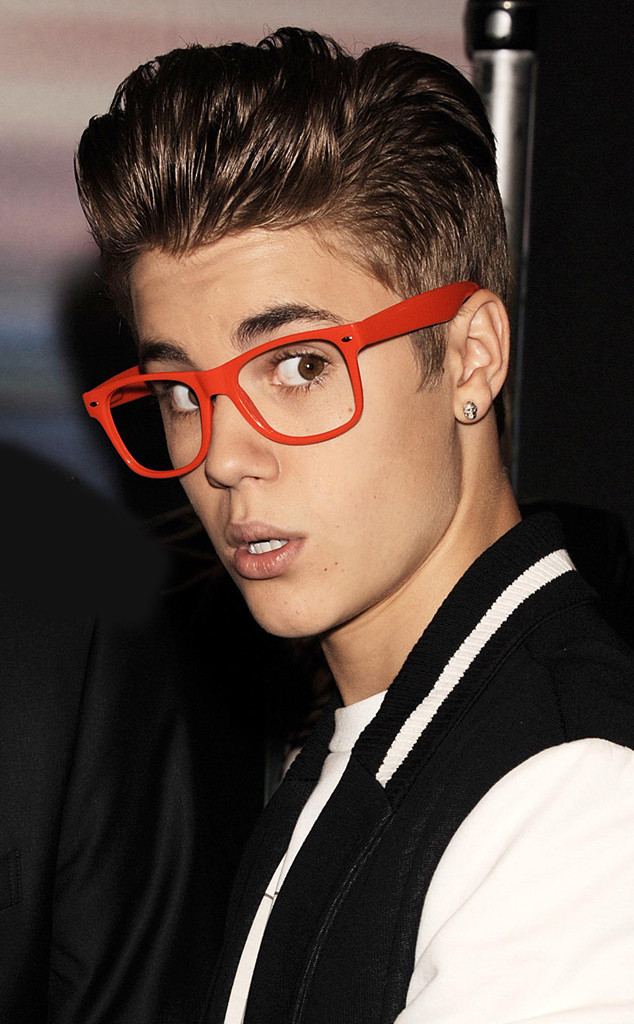 StarTraks
April 2013: Bieber makes the at-the-time-bold (LOL how far we've come) choice to shave the sides and back of his head. Edgy and clearly up on the trends, that Bieber.
It came on the heels of a bit of backlash for the star, who was also accused of battery by his neighbor at the time. Bieber told Us Weekly people want to see him "fail," and said, "I'm young and I make mistakes. That's part of growing up. I mess up sometimes."
Prophecy much?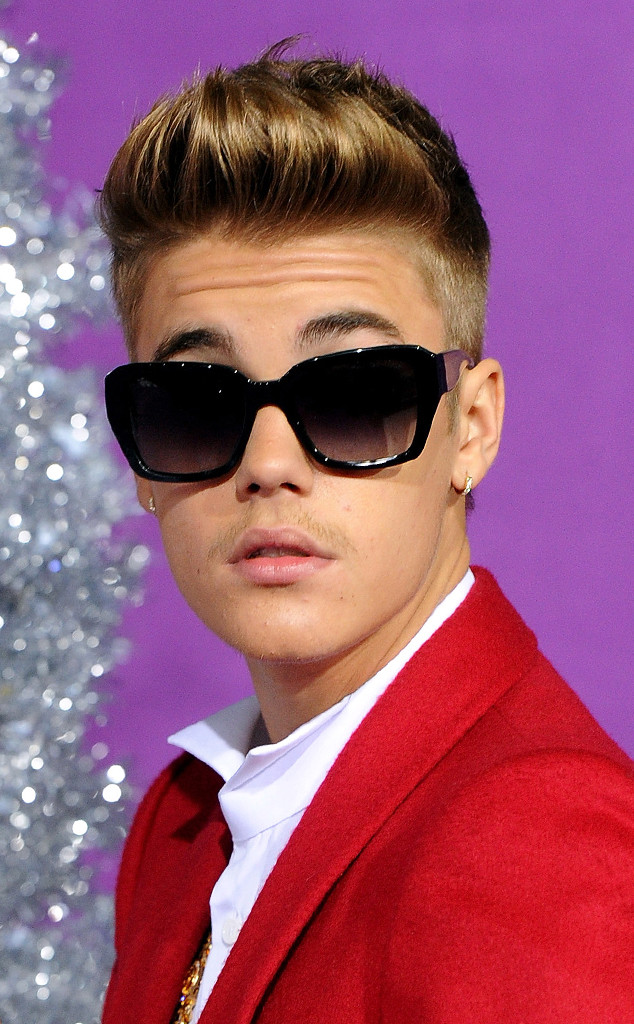 Kevin Winter/Getty Images
September 2013: This was the month Bieber's tiny mustache was born, and he chose New York Fashion Week as the stage to debut it. Ever since, the lil whiskers have made special appearances.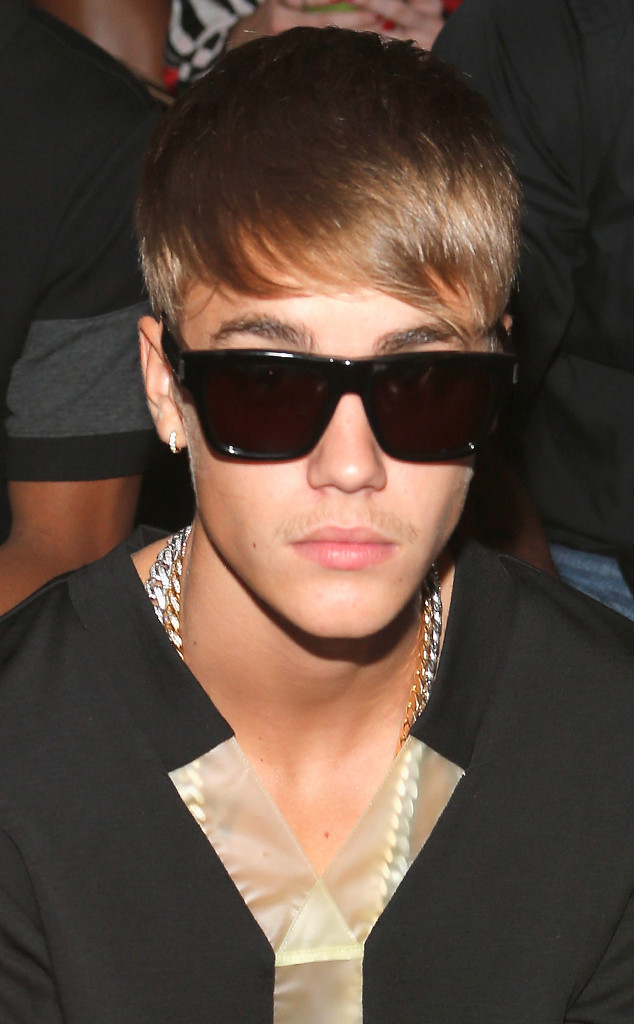 Jemal Countess/Getty Images for Y-3
January 2014: Arrested for DUI after drag racing, Bieber's mug shot finds the pop star sporting a rather cleaned up (though ruffled) hairstyle.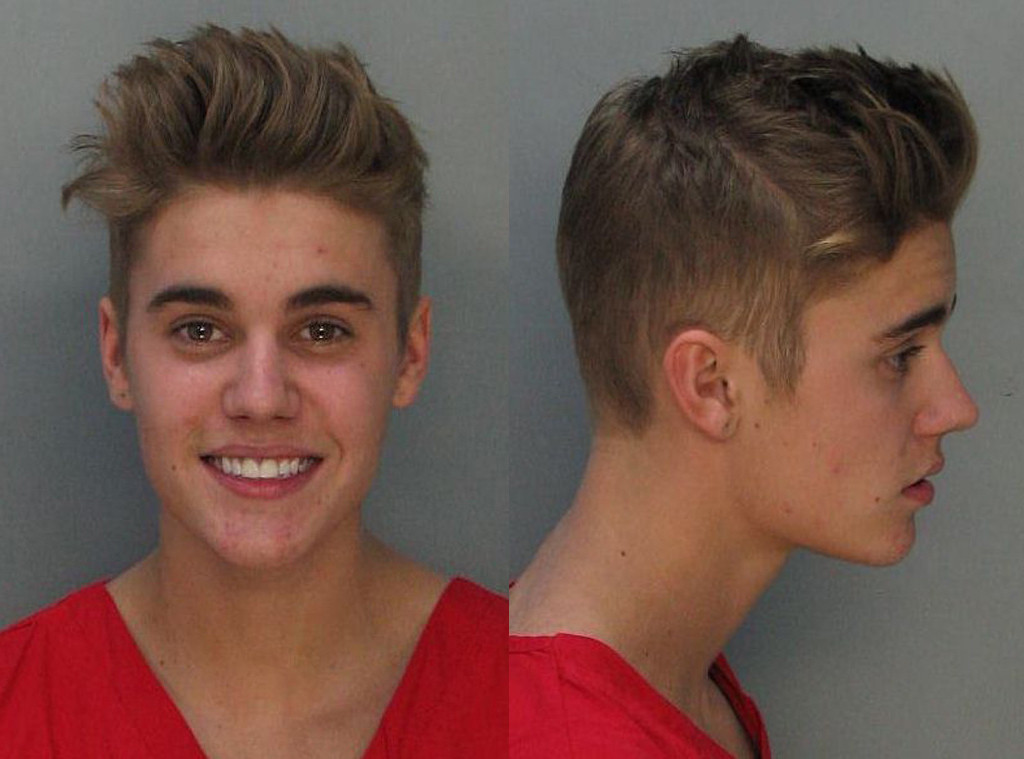 May 2015: For Anna Wintour, you gotta clean it up, which Biebs did when he sported this very polished and debonair style at the Met Gala.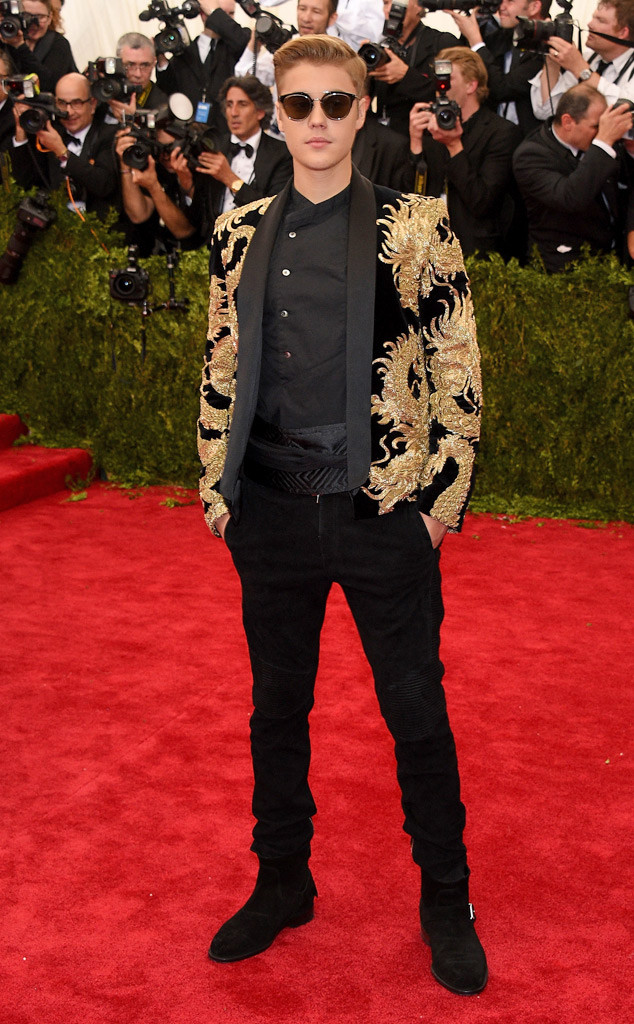 Larry Busacca/Getty Images
August 2015: Bieber's longer punk 'do stole the spotlight Internet at the 2015 MTV VMAs. A little reminiscent of Kate Gosselin's old look, with a dash of Flock of Seagulls in there for good measure. The tweet-worthy look came as the star was making his big comeback with fourth album Purpose, which went on to break records.
Getty Images
September 2015: Biebs debuts a shocking near-white platinum blonde lewk, choosing to unveil it on The Today Show.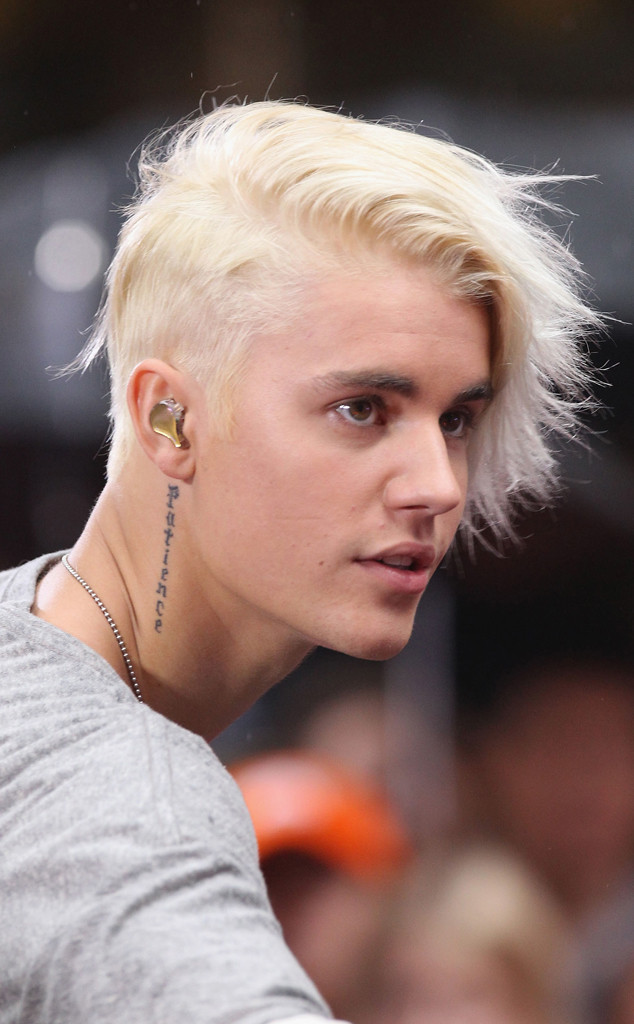 Al Pereira/WireImage
January 2016: Purple hair for a hot minute is always fun.
Instagram
January 2016: Sigh…cornrows. (Hey, Hailey!)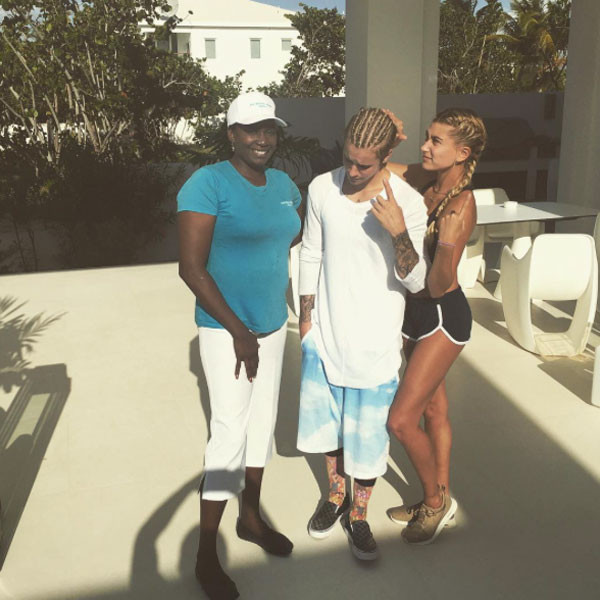 Instagram
February 2016: Bieber combines his platinum and slicked back looks when he wins his first-ever Grammy.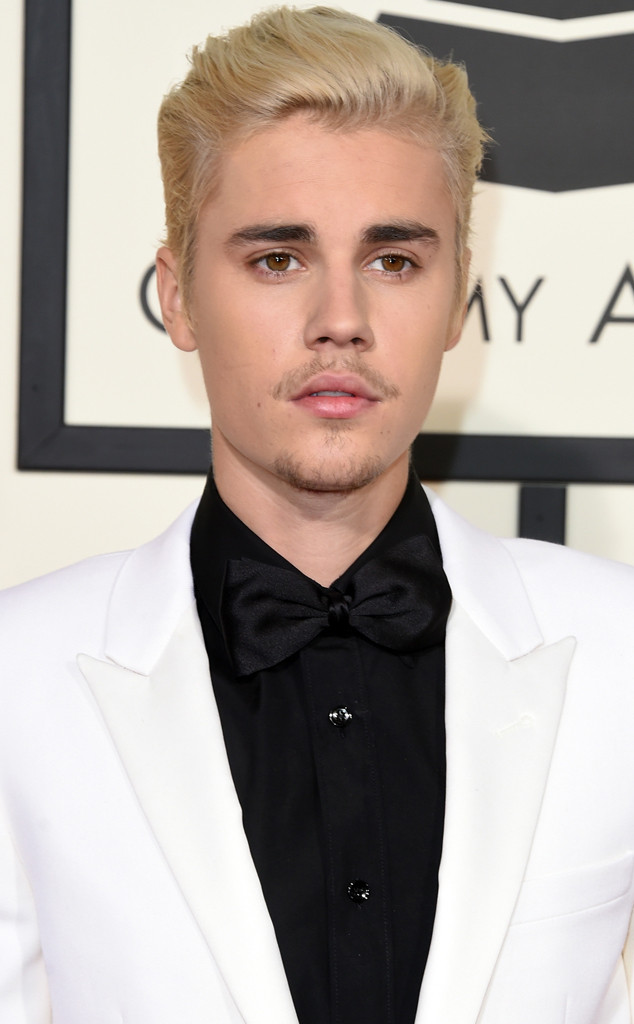 Jason Merritt/Getty Images
Early April 2016: ONE WORD: DREADS. Biebs rocked arguably his most controversial hairstyle when he performed at the iHeartRadio Music Awards.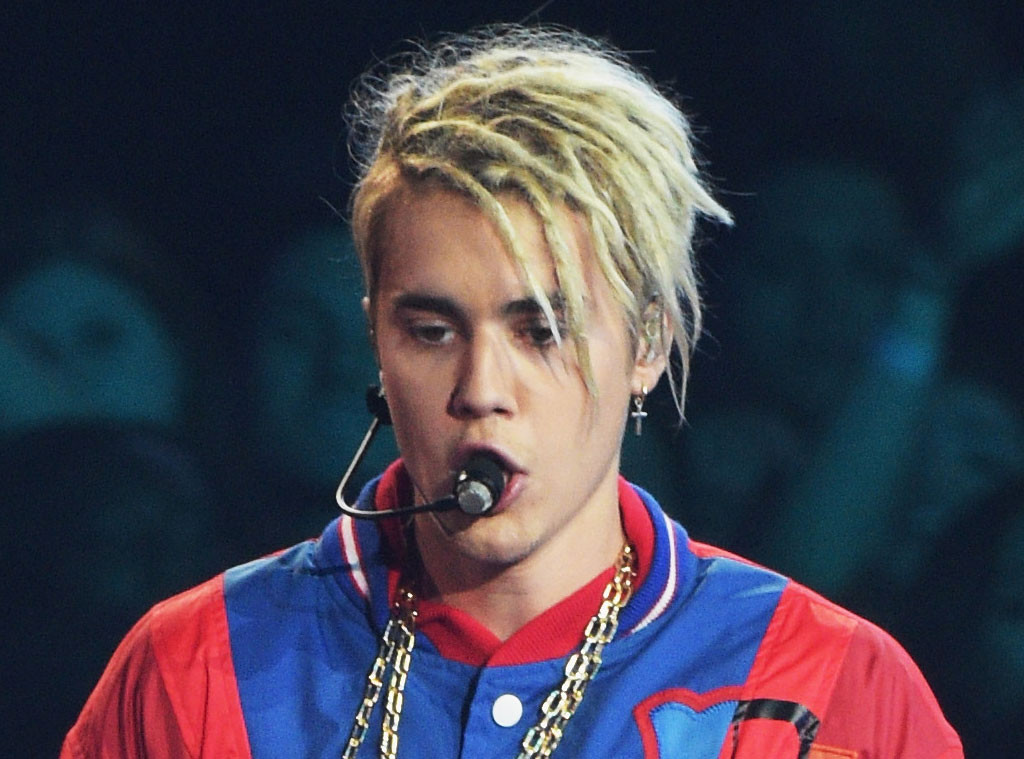 Jason Kempin/Getty Images for iHeartRadio / Turner
A Bit Later in April 2016: So long, dreads! After some backlash, Bieber shaved his head.
Before adopting to the buzz-cut, Bieber addressed the criticism of his short-lived dreads (RIP?) in an Instagram video, using his best Spicoli impersonation.
"'Dude, are you gonna do anything with your hair or are you just gonna leave it like that, dude?' Yeah, some girl came up to me, like, 'I love you Justin, but like, that's like my least favorite of yours,'" he said.
June 2016: Back to platinum blonde, which he used to promote a new app. (How 2015 of him!) "I changed my hair again…get the Justmoji app to see," the sign Bieb was holding read.
View this post on Instagram
A post shared by Justin Bieber (@justinbieber) on
February 2017: Say hello to the blonde buzz cut, which sticks around for quite a while.
View this post on Instagram
A post shared by Justin Bieber (@justinbieber) on
April 2017: Bieber reflected on his 2014 arrest with a shaved head with a touch of dark roots and clear mind.
View this post on Instagram
I LOVE THIS because it reminds me IM NOT EXACTLY WHERE I WANT TO BE BUT THANK GOD IM NOT WHERE I USED TO BE!! THE BEST IS YET TO COME DO YOU BELIEVE IT?
A post shared by Justin Bieber (@justinbieber) on
August 2017: Seems to be the unofficial start of operation "grow out" after sporting the buzz cut for most of the year up until that point.
View this post on Instagram
A post shared by Justin Bieber (@justinbieber) on
May 2018: Justin posts Instagram Story about growing out his hair: "I'm going to grow my hair down to my toes." Talk about ambition! (Just watch out for car doors, dude. They'll get ya.)
View this post on Instagram
A post shared by Justin Bieber (@justinbieber) on
June 2018: It's a vibe, man.
View this post on Instagram
Your a beautiful person Posty! Truly an honor to know you my brother!
A post shared by Justin Bieber (@justinbieber) on
August 2018: GQ perfectly ascribes the term "dirtcore" to Bieber's overall summer 2018 look, with his disheveled hair playing an essential role.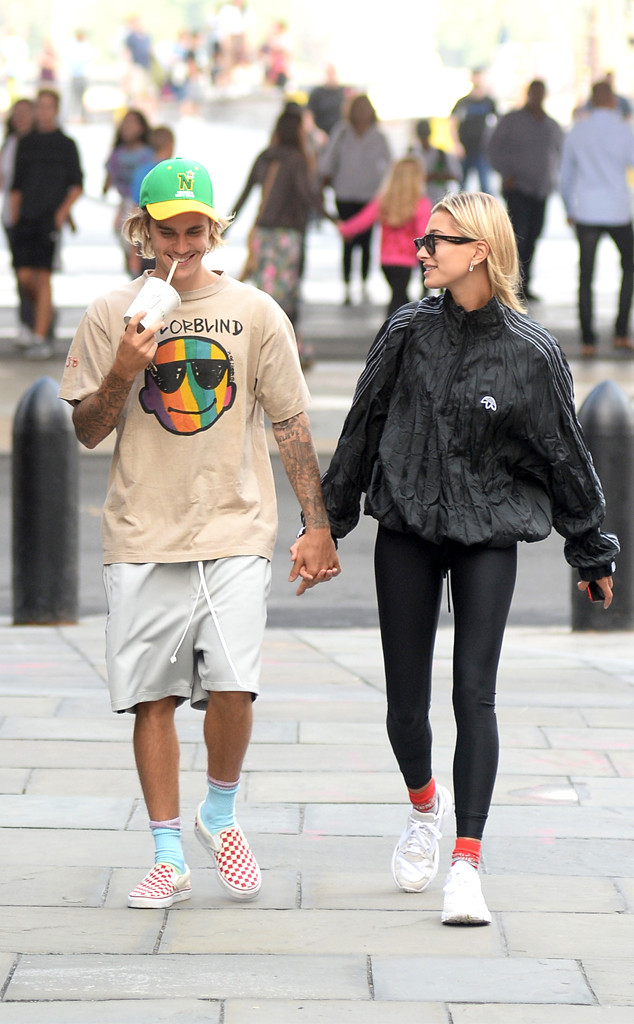 Elder Ordonez / SplashNews.com
September 2018: For his courthouse marriage ceremony, Bieber decided to rock a fuller 'stache (as full as he can grow it, let's be honest) and longer locks, which seem to have a sort of accidental balayage going on. It's kind of what we call "dishwater blonde" when we go to our stylists for a touch-up. No shade, just sympathy.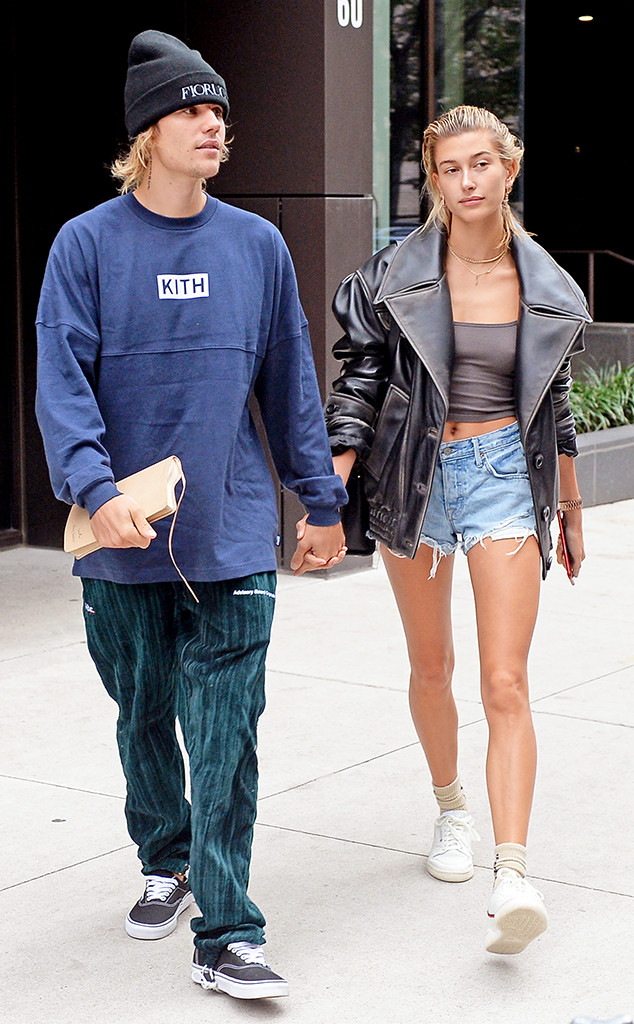 Splash News
October 2018: The man bun makes its (brief) debut during an outing with his wife. It lived a good life.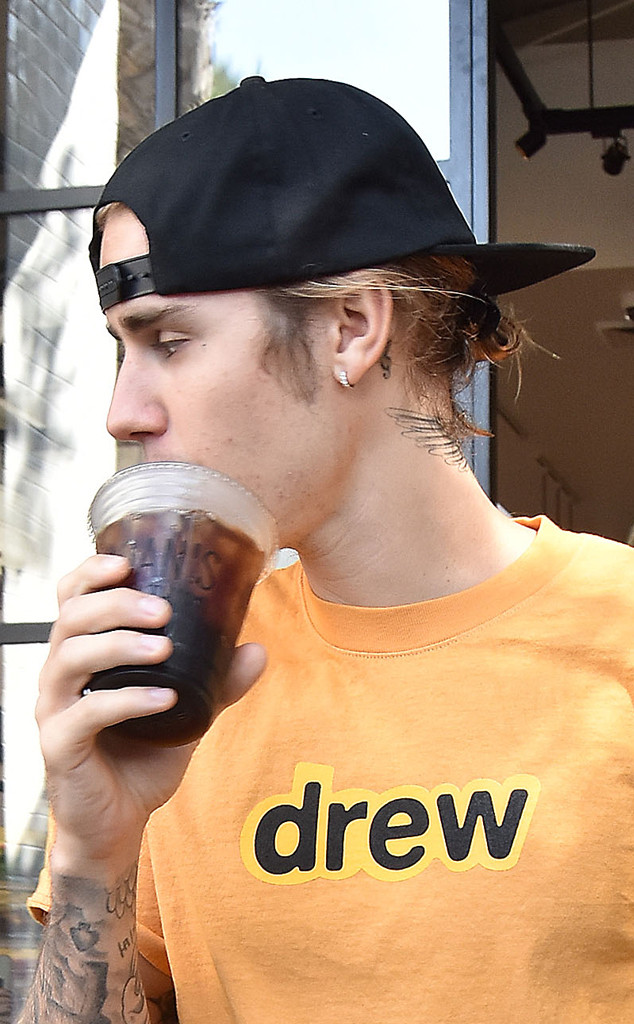 Broadimage/REX/Shutterstock
October 30 2018: This is no trick: Bieber debuted his freshly shaven new look on his Instagram Stories. RIP Bieber's "dirtcore" era. (For now.)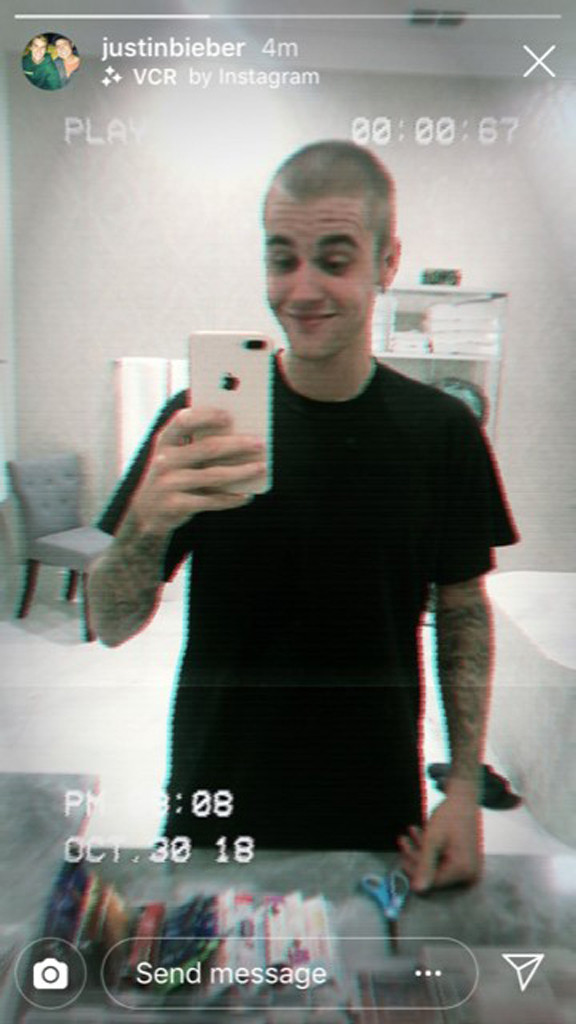 Don't miss E! News every weeknight at 7 p.m., only on E!
Source: Read Full Article