Stephanie Matto had a rough go in season 4 of 90 Day Fiancé: Before the 90 Days. After Stephanie flew all the way to Australia to meet her online romance, Erika Owens, the couple encountered numerous obstacles in their relationship. Between issues of intimacy to personal insecurities and constant fighting, their romance quickly fell apart. While fans have put a lot of the blame on Stephanie, she recently blasted Erika for allegedly trying to get a spin-off with a former girlfriend weeks after they officially parted ways.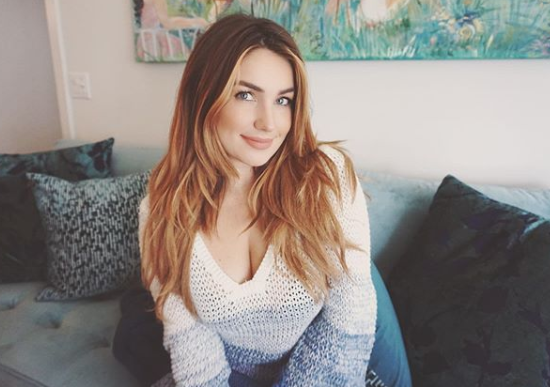 Stephanie takes to the defense following the '90 Day Fiancé: Before the 90 Days' tell-all
After meeting online, Stephanie traveled to Australia on 90 Day Fiancé: Before the 90 Days tomeet Erika in person. From the start, it was clear that things were not goingto work out between the pair.
Stephanie was not comfortable with physical intimacy and Erika grew frustrated when she couldn't show even the smallest sign of affection. She also thought that Stephanie was behaving completely different than her sexy YouTube personality, which is what attracted her in the first place.
The two also couldn't stop fighting and experienced some majorjealousy issues. It didn't help that Stephanie appeared to take issue with justabout anything Erika said or did. Needless to say, their relationship quicklyfizzled out and Stephanie packed her bags and headed home.
Although 90 Day Fiancé fans took Stephanie to task for being jealous, manipulative, and controlling, she recently blasted Erika for not taking the time to get to know her.
In a recent Instagram post, Stephanie shared text messagesbetween her and Erika in which they openly discuss her intimacy issues. Themessages reveal that Stephanie told Erika about how she did not want to havesex, which she argues proves that Erika ignored her wishes.
Stephanie accused Erika of trying to land a spin-off with an ex
Stephanie's accusations against Erika did not stop there. The 90 Day Fiancé: Before the 90 Days starwent on to slam Erika for getting back with an ex-girlfriend three weeks afterthey broke up.
She also claimed that Erika tried to get her own spin-off with her ex-girlfriend. Stephanie did not reveal any specifics about the spin-off or how she found out about it, but she did say that she believes her suspicions about Erika were right on the money.
"ELATED I never trusted her. If your gut tells you not to trustsomeone there is a reason," Stephanie wrote.
Stephanie added that Erika did not delete the dating app on herphone when she was in Australia. She assured 90 Day Fiancé fans that Erika was active on the app and that theprofile she had on Bumble last month was not the same one.
It is unclear if any of Stephanie's accusations are true. This is hardly the first time Stephanie has shared lengthy posts about Erika on social media, and many 90 Day Fiancé fans are still inclined to side with Erika – at least for now.
How did '90 Day Fiancé' fans react to Stephanie's posts?
Apart from the ex-girlfriend claims, Stephanie also blasted Erikafor leaving her alone during her stay in Australia. Stephanie claims that Erikawent out partying with her friends on her final night in Australia, forcing herto stay in her hotel all by herself.
"Erika acts like she was so alone, but she always had the crew (whom she bonded with) and her friends. My last night in Australia she went out dancing with a girl and the [90 Day Fiancé] camera guy while I stayed alone in the hotel," Stephanie wrote.
RELATED: '90 Day Fiancé: Before the 90 Days' Season 4 Tell All: Things Got Even More Awkward Between Stephanie Matto and Erika Owens
Stephanie then told her followers that she "never" wants to talk about Erika again and that rehashing the drama "has been exhausting." She also admitted that she thought Erika would be more understanding about her issues before calling her "the most beautiful woman" she has ever dated.
In response to Stephanie's latest claims, fans were pretty muchsplit on what happened between the two. While some viewers thought Stephaniewas being an "energy vampire," others noted that, regardless of who was in thewrong, Erika and Stephanie were never a good pairing.
New episodes of 90 Day Fiancé: Before the 90 Days air Sunday nights on TLC.
Source: Read Full Article