Give the gift your partner really wants—you! And a sexy new toy you can't wait to unwrap.
The Mmmelter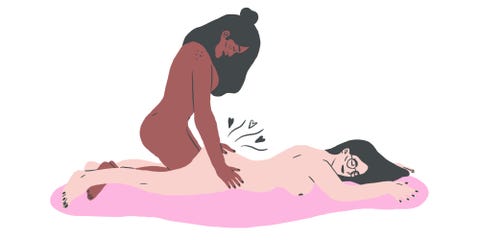 Gift them a set of candles that melt into warm, silky massage oil as they burn. It's sexy lighting that gently scents the room as you pour warm pools of the oil into the small of your partner's back, between their toes, down their inner thighs. Rub as you go and watch them melt for you, then slip your hand under their hips for the best massage of all. (Use regular lube if anything's going inside of someone).
SHOP NOW Hemp Seed Massage Oil Trio, $19.95 on Adam & Eve.
The Shake It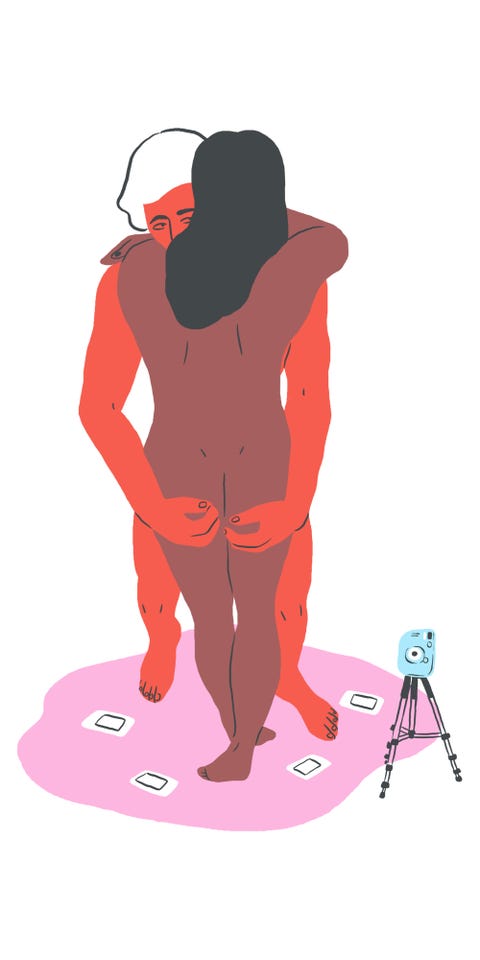 Couples boudoir photography is becoming more and more of a thing, but if you don't want your naked self in a photo studio, go with an instant film camera, so you can do whatever the hell you want with the naughty naughty photos. Go soft-core sexy, like their hand on your boob or super raunchy, like a POV shot of them about to go down on you, or turn the timer on and let it capture you ravishing each other.
SHOP NOW Fujifilm Instax Mini 9, $55.99 on Amazon.
The 12 Days Craze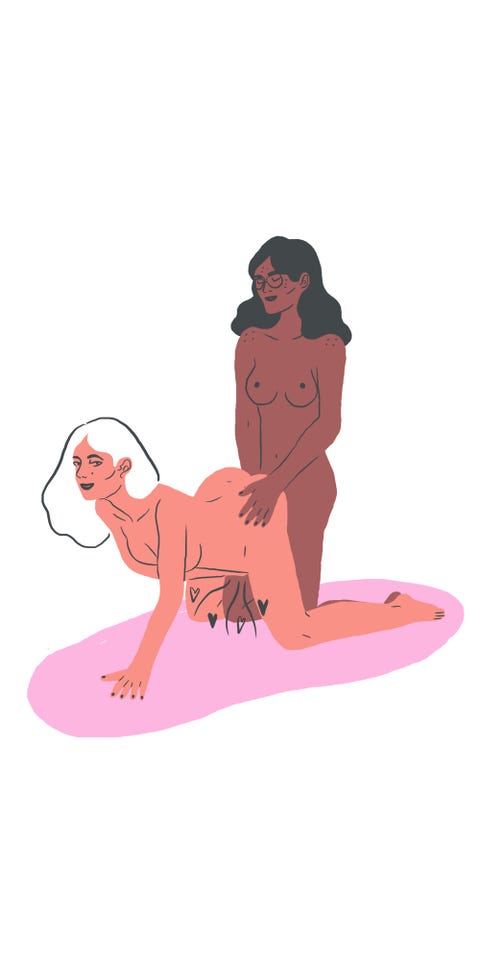 12 Sexy Days is like an Advent calendar, but instead of mediocre chocolates, each little compartment is filled with a sexy toy, like a blindfold, a diamond-shaped vibrator (fancy!) or the MAZE Tassel Choker that has a secret life as a whip. Treat yourself every day, and then some.
SHOP NOW Bijoux 12 Sexy Days, $195 on Good Vibrations.
The Steam Press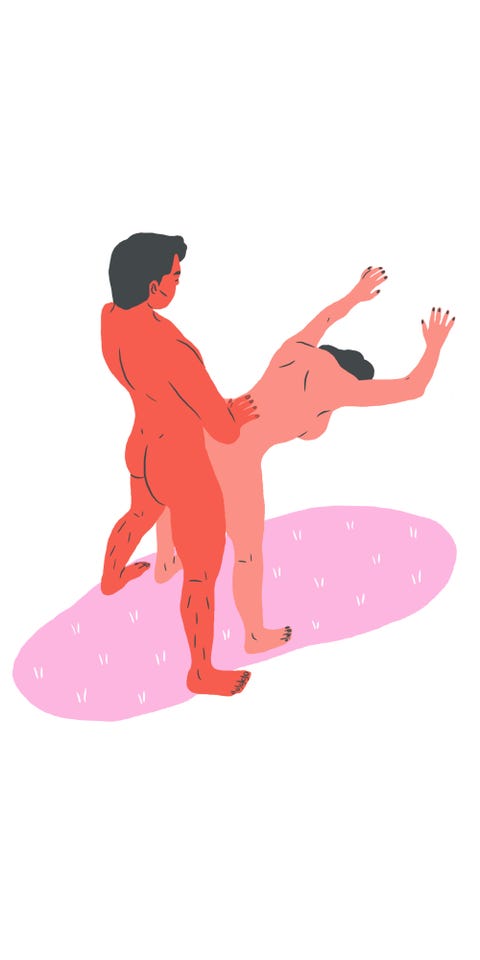 Make shower sex workable with something to hang onto to get yourselves where you need to be. Press yourself tightly into the corner while they hang on to the handles, propping their foot up on the footrest to get in deep and close. Kind of like spooning while standing, but more intense. (If you accidentally leave the stuff up, it's good for shaving your legs too).
SHOP NOW Dual Handles and Footrest Kit by Sex in the Shower, $38 on Amazon.
The Mixologist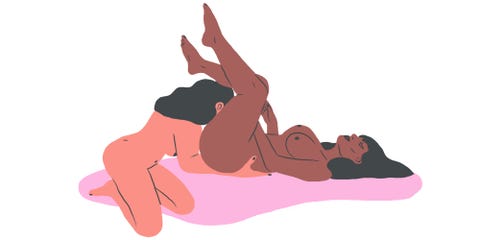 Mix edible flavored lubes like a MFing lube artisan. For a coffee lover, try a trickle of salted caramel with mocha java leading up your thighs—instant caramel mocchiato! For a morning toss, try pomegranate and cinnamon bun for a tart/sweet breakfast theme. Or create a makeshift appletini (lil' shot of vodka for them, followed a dollop of candy apple on your boobs). Don't forget to return the favor, since this is supposedly a gift for them, after all.
SHOP NOW Wicked Aqua flavored lubes, $14.95 on Adam & Eve.
The Recurring Dream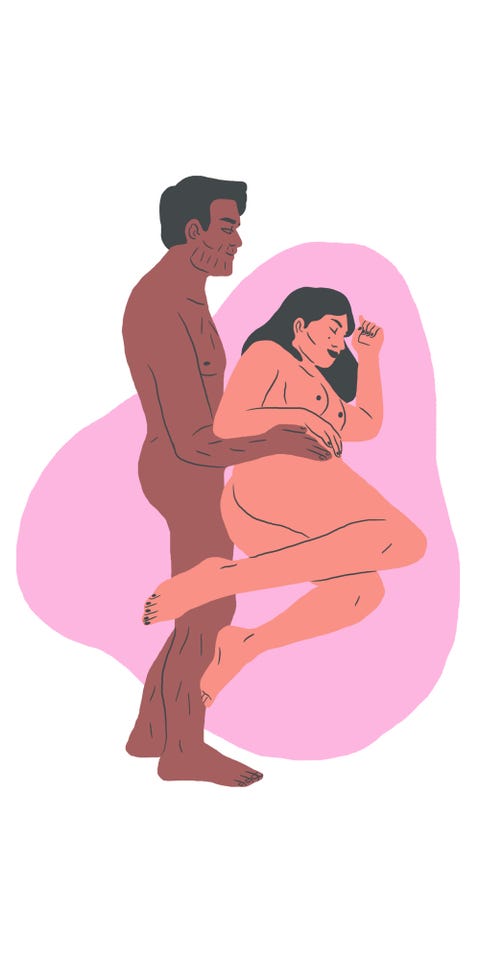 Invest in your future sex lives with an X-rated subscription service. This quarter's Unbound Box delivers surprises like a dirty-minded Magic 8-Ball knock-off, Clitoral Jolt Gel , and an Ollie wand vibrator. To break in the Ollie, curl up into a ball with your butt at the edge of the bed. Your partner stands at the edge of the bed, pressing Ollie into the base of their shaft to create a Magical Vibrating Penis for you and some serious throbs for them.
SHOP NOW Unbound Quarterly Subscription, $65 on Unbound.
Holidays on Ice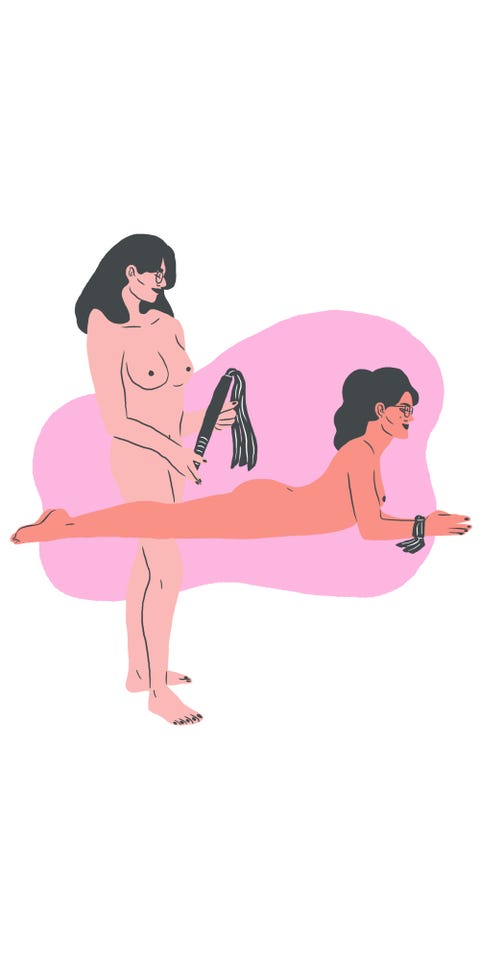 For a pretty broad hint that you'd like to veer a little Fifty Shades, spring for a luxe boxed set of toys. Test it out with one of you lying face down with your wrists bound via silk cuffs. Try a few flicks with a suede whip and go from there. Pleasure/pain mixes work best, ie. ice followed by your warm mouth, or a smart smack, then a gentle caress. (If you're not feeling spendy, put together a starter BSDM kit with a spanking tool, blindfold, and soft restraints in a fancy box from the dollar store).
SHOP NOW Dare Me Pleasure Set, $199 on Lelo.

The Wet and Wild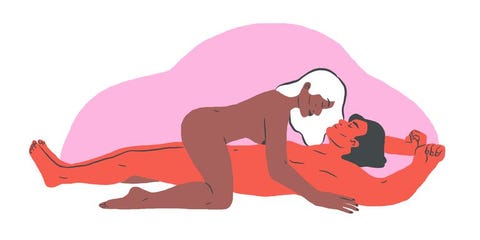 If you like things wet (no further questions), get yourself a lush throw that lets you get as messy as you want and no one left with the sad, cold wet spot. Pick a blanket side (velvet microfiber or satiny), then lube the hell out of each other. Seriously, drench yourselves 'til you can barely hang onto each other. Lie on top of your partner, chest to chest, and slide back and forth, trying to keep them inside you while rubbing your clit on their pelvic bone.
SHOP NOW Fascinator Throw, starts at $55 on Amazon.
This post was originally published in 2014 and has been updated.
Jill Hamilton writes the blog In Bed With Married Women. Follow her on Twitter.
Source: Read Full Article