What I remember most about being a kid is the way the holiday season felt like pure magic. As soon as Christmas lights were put up along my town's main street and I would nearly combust from excitement. I begged my mom on a weekly basis to bake cookies with me and — just because it was December — she would always oblige. I never tired of Christmas songs on the radio and went to bed every night hoping for snow.
The older I got, the harder it became to keep the spark alive. By the time I moved into my first post-college apartment, I had pretty much reserved all my Christmas cheer for the four days I would spend at my parents' house.
But in recent years, I've started viewing adulthood a little differently: not a time to mournfully dwell on traditions that have long passed, but a time to create my own. I finally started putting up a (modest-sized) tree and sending out my own personalized Christmas cards.
I've opened up to my friends more about this, and realized we all have our own new traditions that came about for a slew of different reasons: new spouses, greater distance between loved ones, and often, just for fun. In partnership with Macy's, here are seven women on the holiday memories they've made as adults.
1. Megan, 25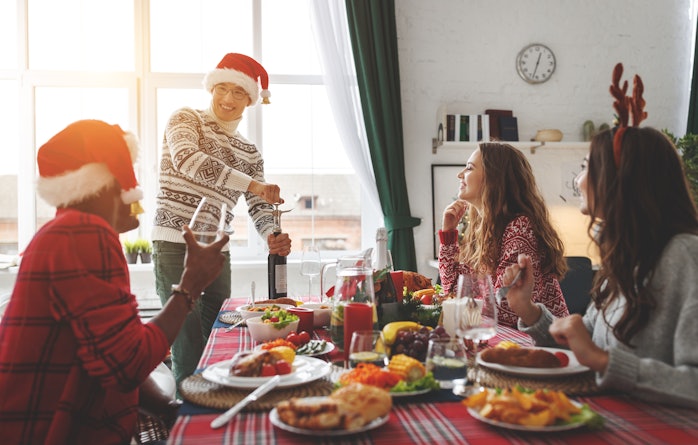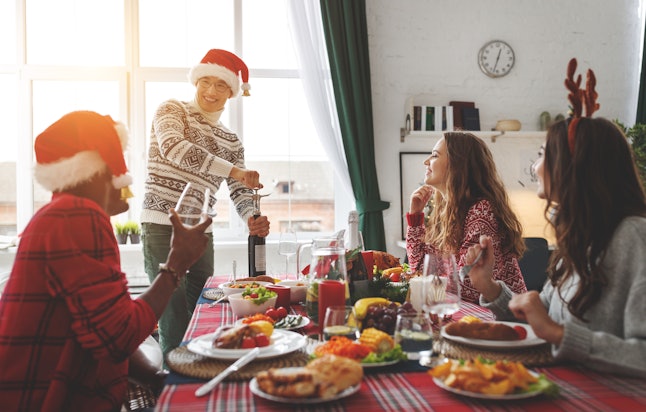 Shop china at Macy's.
"Now that my five siblings and I are older and rarely get to be home at the same time, we've started a Christmas Eve tradition of sharing a meal. Each one of us claims a different portion of the night: drinks, hors d'oeuvres, appetizer, entree, sides, and dessert. We each prepare our dish, then sit down in our dining room with the family's nicest china and reflect on the year while enjoying our home-cooked meal. We discuss what we've accomplished, what we think about the state of the world, stupid jokes, and what we hope for in the next year. With a huge family like mine, this simple tradition really brings the six of us together and helps me remember what the season is really about."
2. Sam, 30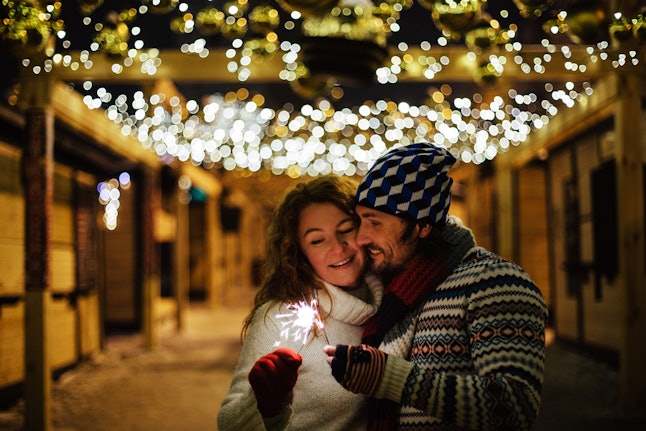 Shop holiday lights at Macy's.
"Every New Year's Eve for the past three years (since we moved into our apartment together), my boyfriend and I step out at 11:50 p.m. to roam the streets and listen to revelers in the bars. Then we stand under the big clock in the square (usually alone) and watch it turn to midnight — at which point the bars explode with noise. We smooch and immediately go home to sleep. Staying up until midnight is not a typical thing for me these days."
3. Jackie, 31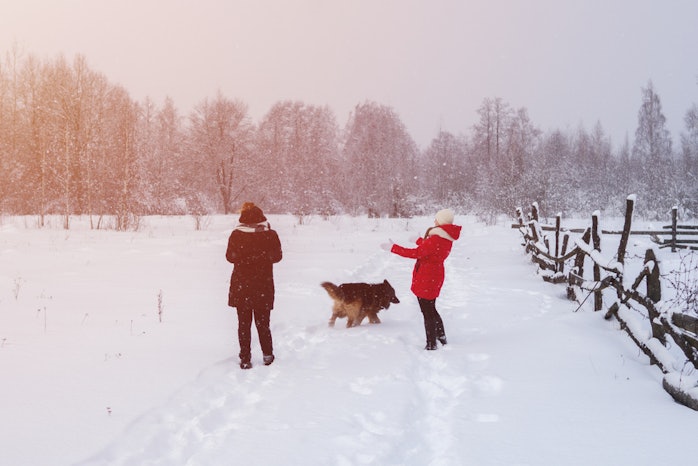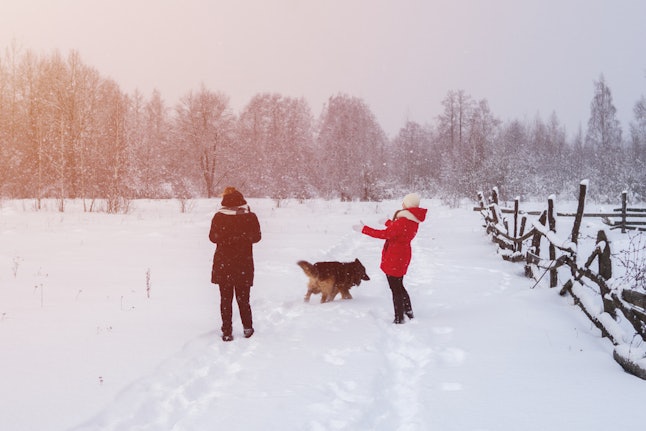 Shop winter parkas at Macy's
"When my sister and I are home for Christmas, we'll take our dog on a nighttime stroll and check out the holiday lights in the neighborhood. The streets are so peaceful and serene, and it's a nice time to catch up with each other."
4. Amy, 30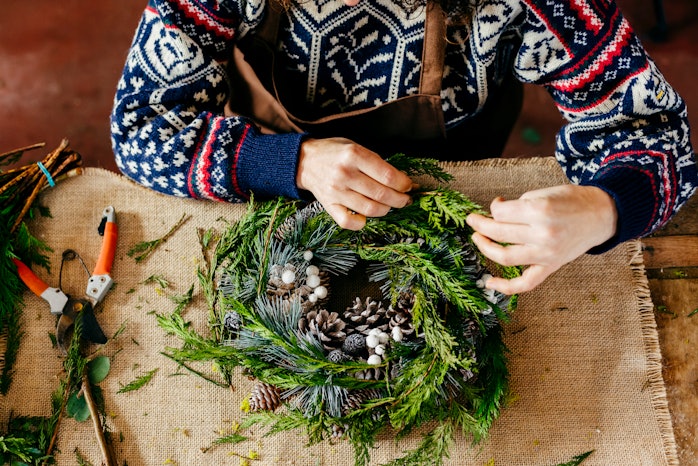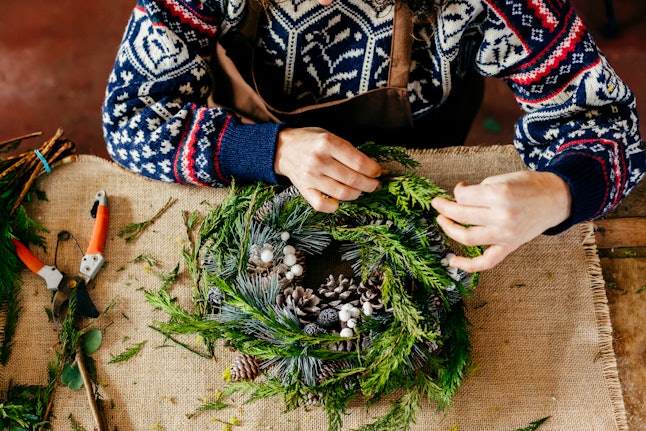 Shop holiday ornaments at Macy's.
"My mom and I decorated a wreath together when I was in middle school. We went to the craft store, bought a bunch of ornaments and ribbon — it actually came out really pretty! But we only did it once. During a stressful time a few years ago, I needed an activity to distract myself so I brought back the tradition. My friend and I went to the nearest craft store, shopped the holiday sale section, and decorated wreaths. I love coming home and looking at something I made myself."
5. Rozina, 25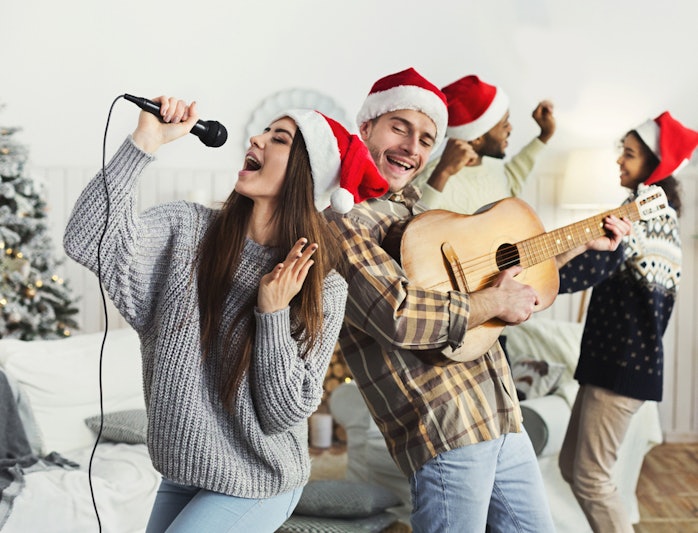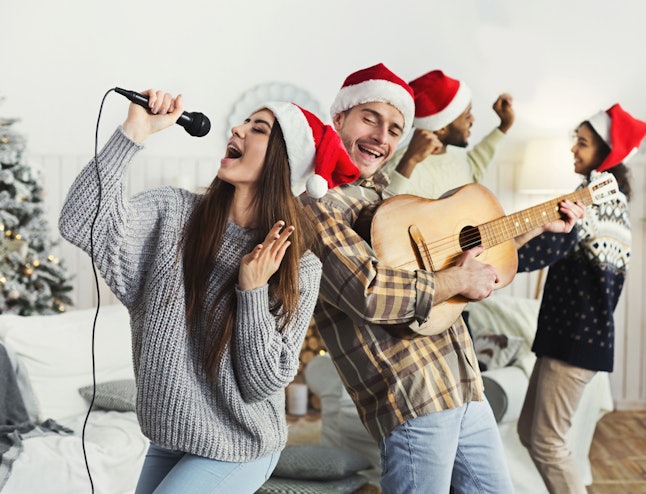 Shop ugly Christmas sweaters at Macy's.
"My friend Santana visits New York every year in December and we celebrate 'Santanacon!' Which pretty much means we all dress up in ugly Christmas sweaters and go to karaoke."
6. Liz, 38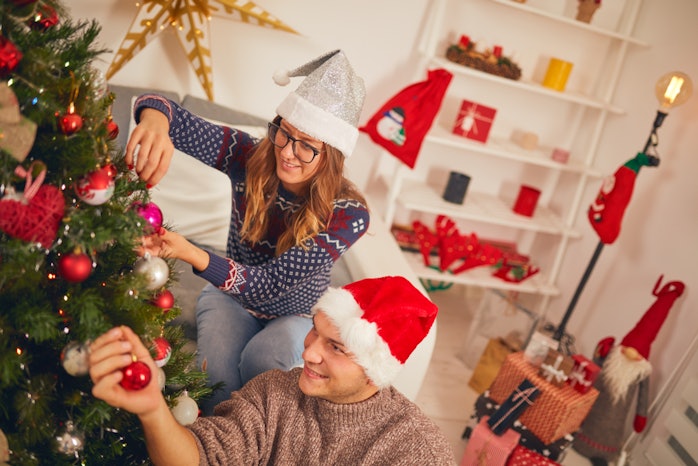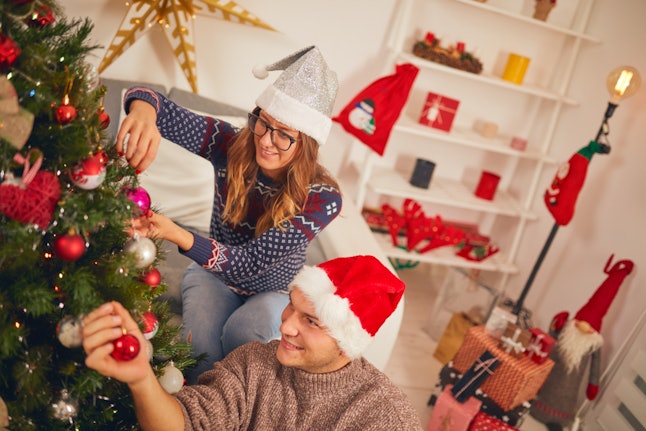 Shop holiday decorations at Macy's.
"My new-ish adult tradition is getting my Christmas tree and decorating it the first weekend after Thanksgiving. Growing up we always got it pretty close to Christmas Day, and then after college and into early adulthood I didn't ever get one. Then the first year I lived with my now wife, we came back from Thanksgiving travel and I was struck by the urge to IMMEDIATELY go to the nearby farm stand to get a tree. There was something about living together that made me feel really celebratory about the holidays and excited to finally decorate — basically make our house a home. We also picked out our first ornament together on that trip. Ever since then we've become a family who gets the tree the weekend after Thanksgiving — the exact opposite of my family growing up. I'm sure that means our daughter will be a late decorator who rolls her eyes at us! We also always get a new ornament each year to celebrate. Going through all the ornaments we've gotten together always makes me smile while decorating."
7. Megan, 31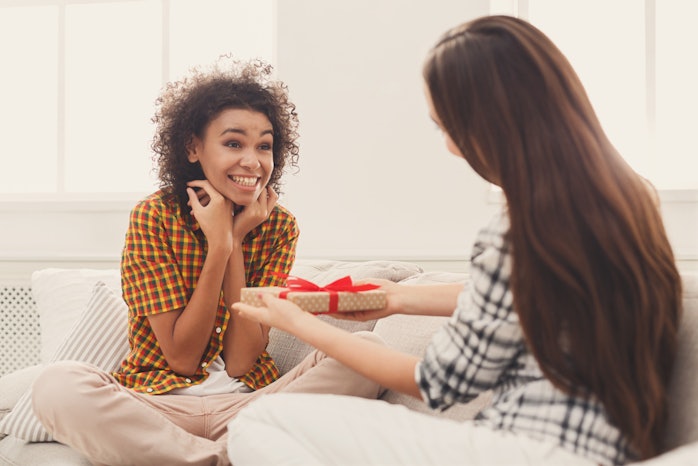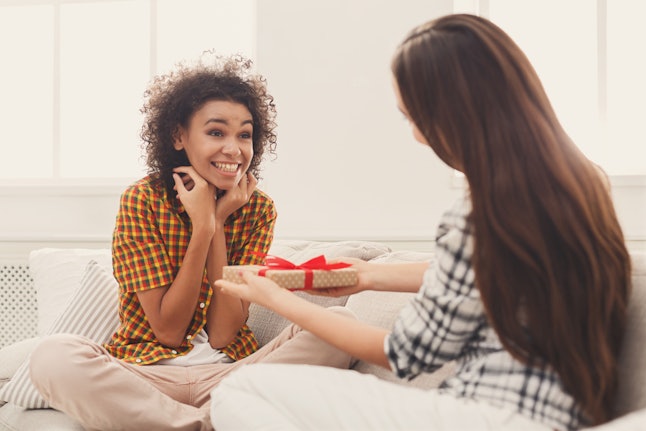 Shop last-minute gifts at Macy's.
"My husband's family hosts a White Elephant gift swap every year. It's so much fun — and since everyone is an adult now, there's usually a slightly inappropriate gift which makes it all the more entertaining. We look forward to this every year. The best year was when he and I ended up with a shake weight (!?) and super snuggly blanket, so, #winwin."
This post is sponsored by Macy's.
Source: Read Full Article