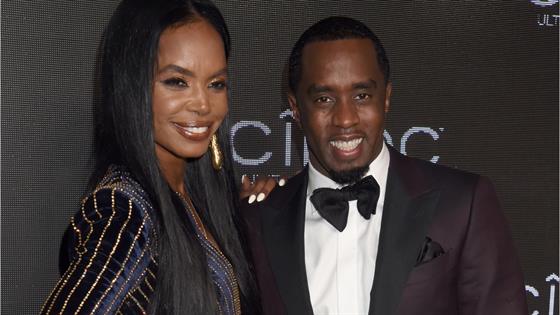 Well wishes are flooding in after the death of Kim Porter.
Hours after the ex-girlfriend of Sean "Diddy" Combs died in her Toluca Lake home, celebrities like 50 Cent and Missy Elliot took to social media to express their condolences to the rapper and their three children. "R.I.P to Kim Porter, I send my condolences to her friends and family," 50 Cent wrote on his Twitter. "She was loved and will be missed dearly. I know Puff is hit right now, he loved her for real, soul mate type s–t. Chin up puff, Positive vibes only."
Kim was found dead in her home on Friday afternoon, after first responders were called to her home regarding a potential cardiac arrest patient. TMZ reported that people close to the actress said she worried she might be suffering from pneumonia. However, the cause of death is unclear at this time.
In a statement, a rep for Diddy said, "Sadly, I can confirm the passing of Kim Porter. I ask that you give the families privacy at this time."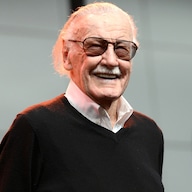 Photos
Celebrity Deaths: 2018's Fallen Stars
The music mogul and the model dated off-and-on for nearly 13-years, but officially broke up in 2007. They share three kids: Christian, 20, and 11-year-old twin daughters D'Lila Star and Jessie James. She is also the mother to Quincy, 27, from a previous relationship with singer/producer Al B. Sure.
View this post on Instagram
??? sending peace and prayers to my brothers and to the big homie Puff. Love ya'll and I am so sorry.
A post shared by champagnepapi (@champagnepapi) on
View this post on Instagram
I am in complete shock, I literally have no words. I am so disheartened by this news today and even more so because I have not seen you in awhile. We lived so close at one time that I would walk to your house in the afternoons and spend all day with you. Always leaving with a gift or something that you'd given me. We would laugh and talk and you would tell me everything I needed to learn, never holding back and always keeping it fun! I enjoyed our talks and you opening your home to me, your cooking that you promised to teach me and I mourn at the reality that now you never will. You really meant a lot to me, you maybe didn't know all I was going through but your companionship was very important in my life. I will always cherish those memories … ? Rest In Peace ❤️
A post shared by BIG BOSS ?? (@keke) on
View this post on Instagram
Rest In Paradise the Coolest Beautiful Queen Kim Porter. Condolences to The Porter & Combs Family. Rest high up Sis
A post shared by Nasir Jones (@nas) on
View this post on Instagram
Im just waking to this, There are no emojis no words but still i will try to speak …my heart is broken, I pray now for Kims swift rise to the kingdom , she is free from the trappings of the flesh, she is an angel now. So now i can only pray for some comfort and peace for her beautiful children and for Sean ..i pray for all of her extended family here on earth i have loved this women for almost 30 Years she was an angel and a queen At this time We must remember our respective spiritual beliefs God took her out of suffering and into pure freedom ,into heaven ..she has achieved the ultimate Goal ..She leaves us today, loved by all who knew her #RipKimPorter ???
A post shared by Russell Simmons (@unclerush) on
View this post on Instagram
Your beautiful soul and overwhelmingly positive presence will forever continue to resonate with any and everyone you've ever come into contact with. Long Live @ladykp ??????
A post shared by @ ludacris on
View this post on Instagram
I'm truly heart broken ??? RIP Beautiful Queen @ladykp sending my love & prayers out to my bros @quincy @kingcombs @diddy and the whole fam ??
A post shared by Jimmy Neutch- Shumpert (@teyanataylor) on
View this post on Instagram
Soo very sad to hear the news about the beautiful Kym Porter. Every time I have ever encountered her she was always so gracious and kind such a good mother . I am praying For her family and kids. especially those precious beautiful little girls that are still soo young ????❤️ and of course Condolences to Diddy . Rest in peace and love Kim????❤️❤️❤️❤️
A post shared by Tina Knowles (@mstinalawson) on
View this post on Instagram
??You are the definition of being beautiful from the inside out???I'm praying hard for your family and all our friends….?GOD BLESS YOU…Rest easy❤️??
A post shared by ℒᎯ ℒᎯ (@lala) on
View this post on Instagram
There is no words that can describe this pain of loosing you Kim. You were truly a big sister to me as we were in recent conversations about you helping me get my daughter Cacie into modeling with your guidance, love, protection and resources. @Diddy there are no words that can comfort you and your beautiful children enough right now but just know that I am here regardless of whom or what. Prayers up. ??????????????????????????????
A post shared by Busta Rhymes (@bustarhymes) on
View this post on Instagram
Whenever we linked up, believe me it was a turn up! I was on set today when i got the call and after that, i have been no good! Can't believe I'm posting this saying goodbye Kim! My deepest condolence to the children and family of Kim's! Fly baby girl and Rest In Peace?? #swipe
A post shared by Nene Leakes (@neneleakes) on
View this post on Instagram
?????????????????????? I'm lost for words & very sad ? Sending blessings to the the Porters & Combs family which has always been family to me ???????? rest up sis??
A post shared by therealswizzz (@therealswizzz) on
View this post on Instagram
My heart is broken!!! You will be missed angel RIP
A post shared by Larsa Pippen (@larsapippen) on
Our thoughts go out to the family.
Source: Read Full Article