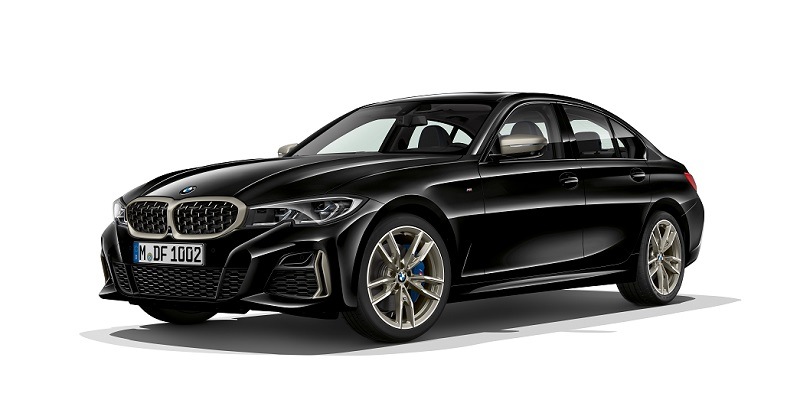 2020 BMW M340i | BMW
When BMW unveiled its all-new 3 Series for the 2019 model year, several things jumped out at us. For starters, there was no base model (previously, the 320i) announced and everything started over $40,000. Meanwhile, the manual transmission had disappeared from the U.S. lineup.
However, performance enthusiasts likely took note of the lightweighting ahead for the next 3 Series. According to BMW, some models were due to shed over 120 lbs., opening the door for faster speeds when performance models arrive.
With the reveal of the M340i and M340i xDrive sedans, we know exactly what the first of the batch can do. It may not be the next M3, but the specs suggest it's not far off. In fact, BMW said the M340i can outrun at least one M3 from the previous generation.
1. Over 380 horsepower, nearly 370 lb-ft of torque
The most ferocious BMW performance models belong to the brand's M line, but the 2020 M340i will compete with these elite models. Using a 3.0-liter turbocharged six-cylinder engine, it can produce 382 horsepower and 369 pound-feet of torque. BMW said that's enough oomph to hit 60 miles per hour from a stop in 4.2 seconds.
Looking back at sprints by the 560-horsepower M5 (4.0 seconds) and 414-horsepower M3 (nearly 5.0 seconds), the new M340i's provisional time looks impressive with significantly less power. We're starting to see the benefits of the weight loss in the redesigned 3 Series.
2. Other M performance upgrades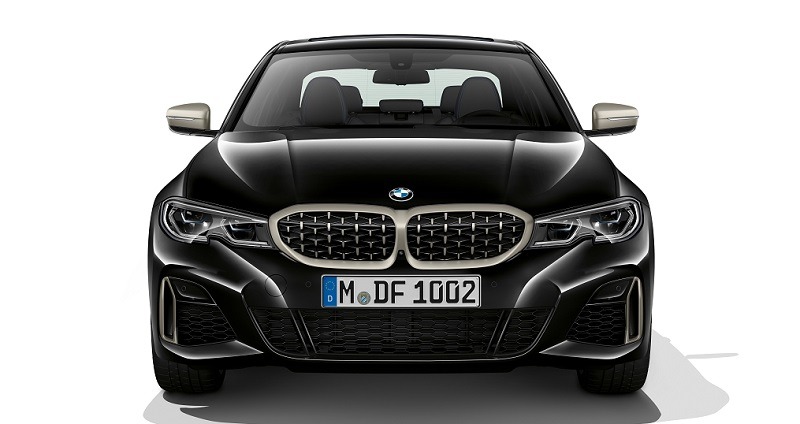 2020 BMW M340i | BMW
In addition to the power-to-weight enhancement, M340i will deploy several other performance upgrades. Increased rigidity throughout the chassis should allow for more responsive handling, while the 0.26 drag coefficient (down 0.03 Cd from earlier 3 Series) will make for added quickness and even more control.
Meanwhile, a standard M sport suspension comes with both the rear- and all-wheel-drive models. (Adaptive M suspension with electronically controlled dampers is an option.) Launch Control, variable sport steering, M Sport brakes, and M Sport differential all represent improvements over a standard 3 Series sedan.
On the style front, you'll notice a different mesh grille, full LED headlights, and a slick front bumper. A glass roof, trapezoidal dual exhaust, and silver mirror caps are other style flourishes worth noting on these performance models.
3. Convenience and interior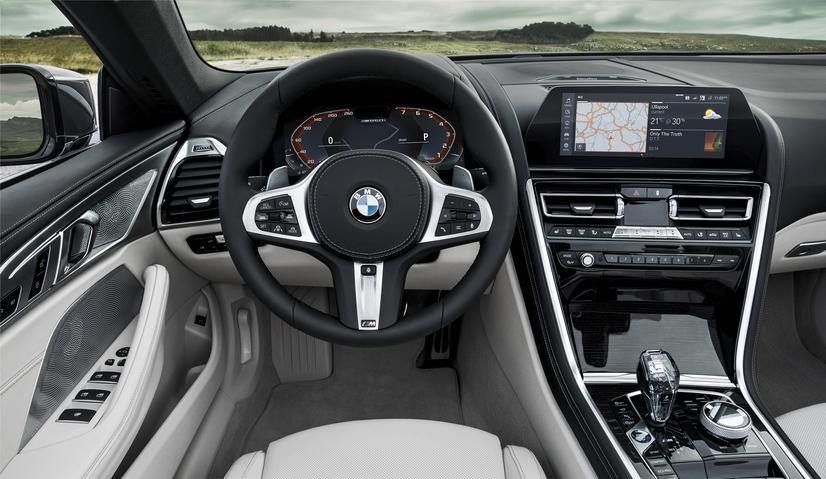 2020 BMW M340i | BMW
As an all-new model, the M340i and M340i xDrive will bring the latest interior tech to the table (some of it at a price). Ambient LED interior lighting sets the tone, while the more spacious cabin will undoubtedly buzz with the optional 16-speaker (464-watt) Harman Kardon audio system. The standard system features 10 speakers and 205 watts of amp power.
On the safety front, man advanced features come standard. Frontal collision warning, lane-departure warning, and City Collision Mitigation make it to every model. Blind-spot warnings and other Driving Assistant features will be options, along with adaptive cruise control and a head-up display (HUD).
4. M340i xDrive models and transmission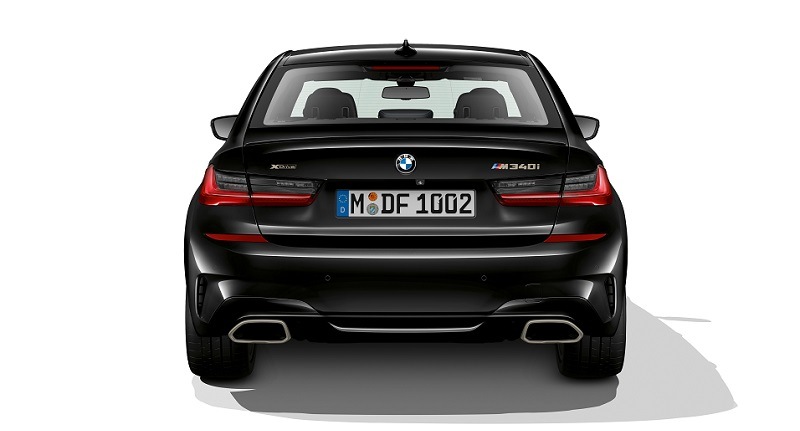 2020 BMW M340i xDrive | BMW
For added traction, buyer can opt for the xDrive model with power at every wheel. Fully variable power distribution, controlled electronically ("intelligent" all-wheel drive) should provide reassurance for snowy climates and uneven road surfaces in any region. Nearly all options available on the rear-drive model can be had with the M340i xDrive.
On both models, BMW's eight-speed Sport Steptronic automatic transmission comes standard, and it's the only option. You might have wondered if BMW would make an exception and bring in manual transmission for the sportier 3 Series models, but the answer is no (at least for now).
5. Model debut and release dates
While the standard 3 Series will make it to the U.S. by spring 2019, the M340i editions will take a bit longer. Expect them in BMW dealerships by midsummer. (Plug-in hybrids will also arrive the following year.)
Until then, interested parties can tide themselves over with the 2020 M340i's official U.S. reveal at the Los Angeles Auto Show at the end of November.
Check out The Cheat Sheet on Facebook!
Source: Read Full Article