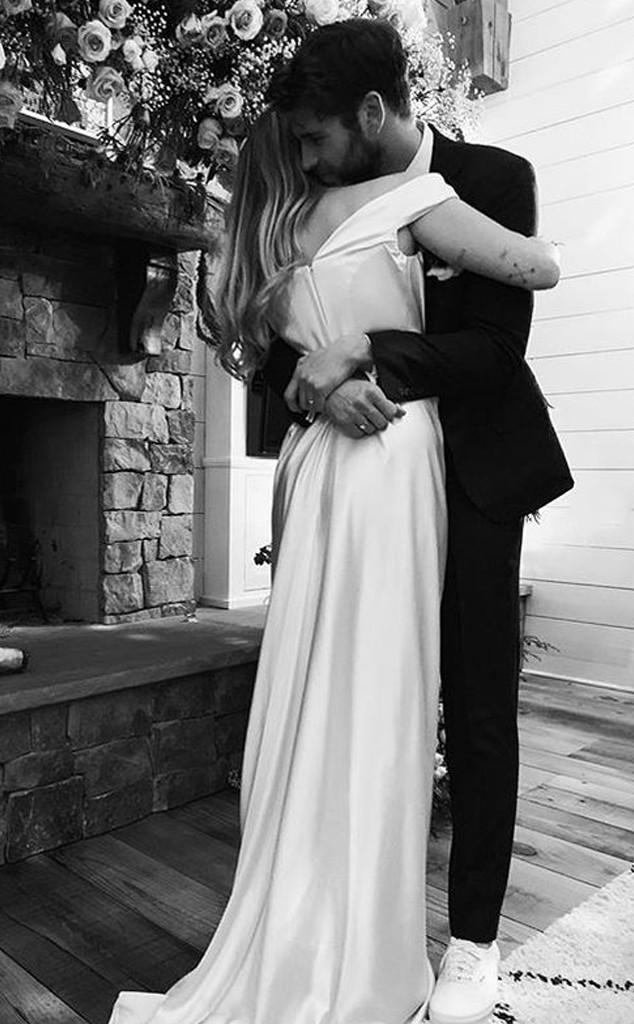 Instagram
We can't stop and we won't stop this epic love story that is Miley Cyrus and Liam Hemsworth.
The 26-year-old singer and her Aussie beau piqued some interest on Sunday night after photos were posted from what looked like a wedding at their Tennessee home. Cyrus' sister Noah Cyrus shared photos of herself crying and balloons that spelled out "Mr & Mrs" were seen in the background.
On Wednesday, the "Nothing Breaks Like a Heart" artist essentially confirmed her marriage to Hemsworth in a series of Instagram photos. The pictures showed them wrapped in a tight embrace standing next to a fireplace. The 28-year-old actor wore a dark suit and white Vans while Cyrus looked stunning in an elegant Vivienne Westwood dress. "10 years later…" she captioned one of the pictures of them.
Cyrus and Hemsworth met on the set of The Last Song in 2009. Appropriately enough, they played love interests in the movie as well. Life imitates art!
Although Cyrus and Hemsworth broke up and got back together a number of times, Hemsworth proposed in 2012 and the two had been taking their time to plan a wedding. After a 3-year break beginning in 2013, the couple rekindled their romance in 2016. In January, Hemsworth's big brother Chris Hemsworth confirmed, "They're not officially married." But close enough?
Take a look at the gallery below to see some of the sweetest things the newlyweds have said about each other.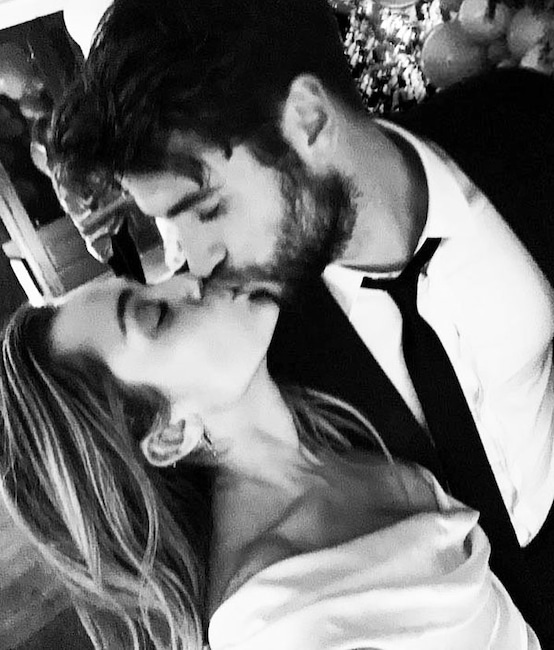 Instagram
Read Between the Lines

Miley thanked Liam in the liner notes on her 2013 album Bangerz. She wrote, "I could not have made this album without one person…FE. Thank you for inspiring me (PS. I Love You)."
FeFe is apparently one of his nicknames.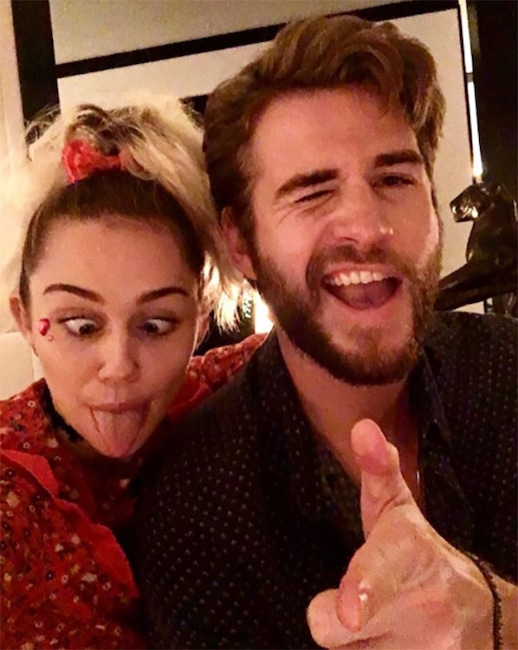 Instagram
Forever and ever

When they first got engaged in 2012, Miley told People, "I'm so happy to be engaged and look forward to a life of happiness with Liam."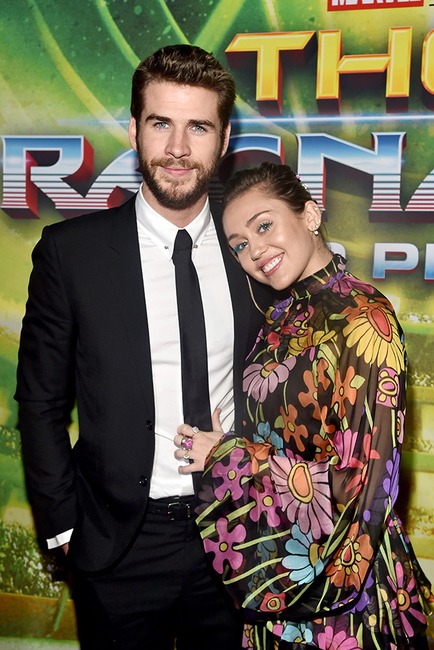 Alberto E. Rodriguez/Getty Images for Disney
When It's Love, It's love

Liam told Men's Fitness magazine in 2015 during their split, "You fall in love with who you fall in love with; you can never choose."
Article continues below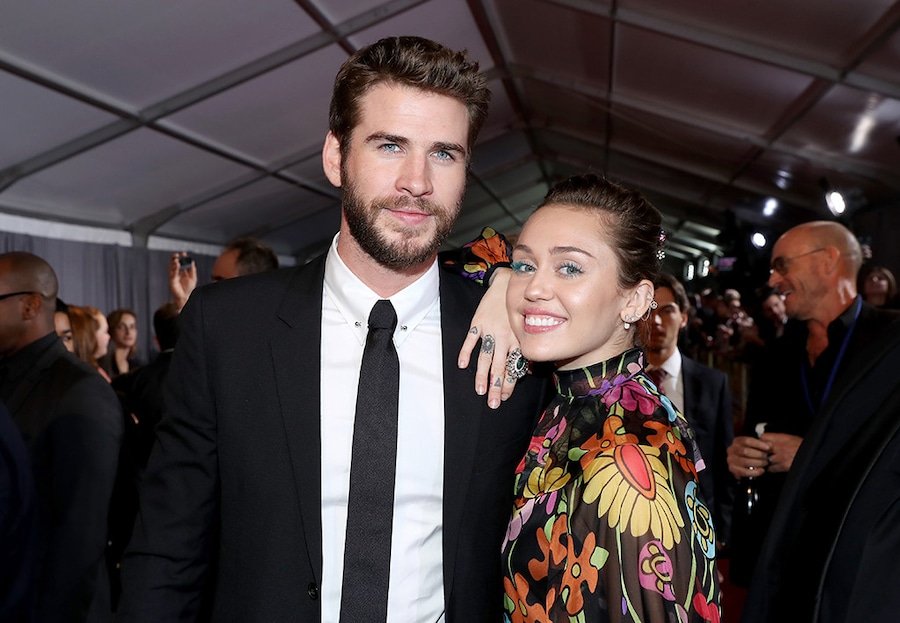 Rich Polk/Getty Images for Disney
More Than Just a Boyfriend

The "Wrecking Ball" singer talked about her relationship term for her now-husband. Boyfriend? No. Fiancé? No. It's something else. She told Howard Stern on The Howard Stern Show, "I call him my survival partner now. He thinks it's not romantic, but I learned that it is. It is why you pair up with someone is for survival."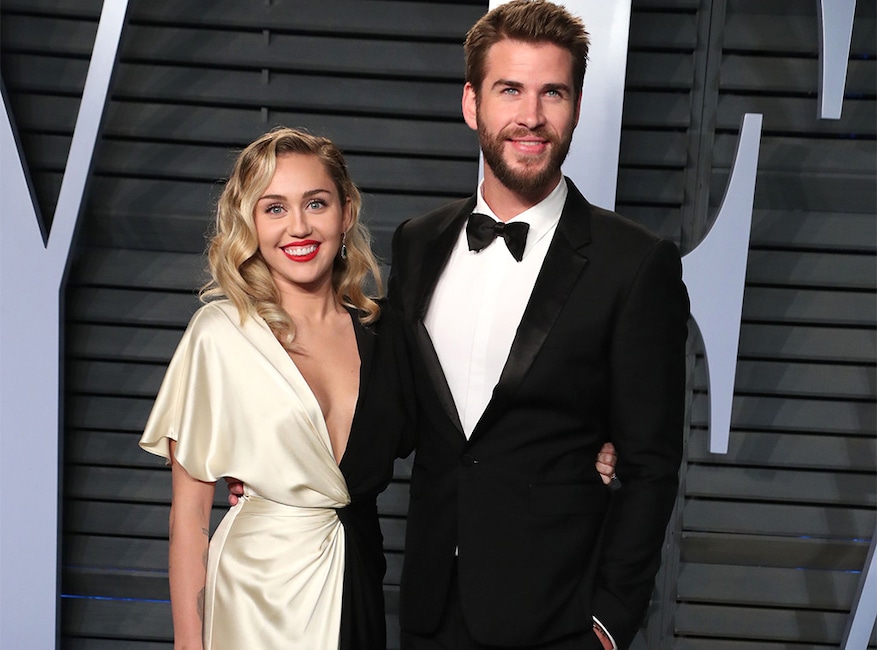 Matt Baron/REX/Shutterstock
Endless Love

Miley and Liam's home burned down in the destructive Woolsey Fire that impacted Malibu, Hidden Hills and other parts of Southern California. Liam rescued their animals when Miley was out of town and she told Stern that she was forever grateful for what he did. "Liam, I've never loved him more for this," she said.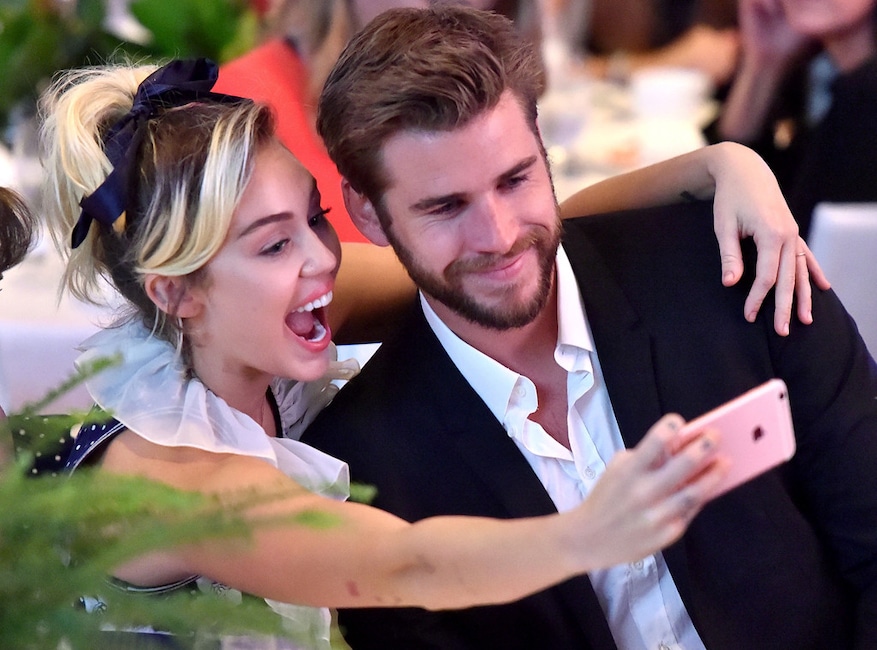 REX/Shutterstock
The Lucky Ones

When Miley learned that their home burned down in the fire, she tweeted about the destruction as well as one big positive. She wrote on Nov. 12, "Completely devestated by the fires affecting my community. I am one of the lucky ones. My animals and LOVE OF MY LIFE made it out safely & that's all that matters right now."
Article continues below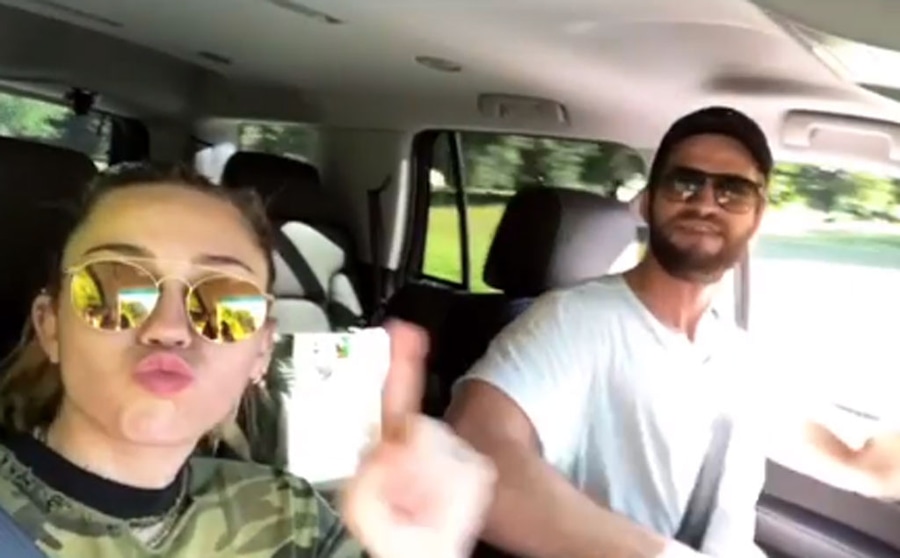 Instagram
Gotcha!

The 28-year-old actor is adept at tricking Miley and playing some really big pranks on her. They apparently "get her every time."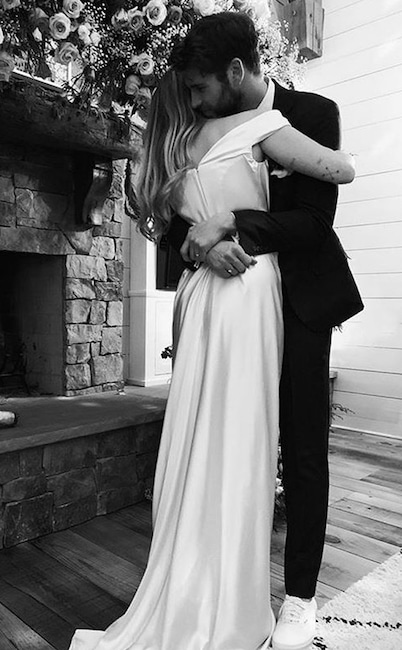 Instagram
More than just a song lyric

Miley seemingly sang about her relationship with Liam in her hit song "Malibu." She sings in one verse and into the chorus, "I never would've believed you if three years ago you told me / I'd be here writing this song / But here I am, next to you / The sky's so blue in Malibu / Next to you in Malibu."
She released "Malibu" in 2017 and "three years ago" she was in the middle of her break with Liam. They got back together in 2016.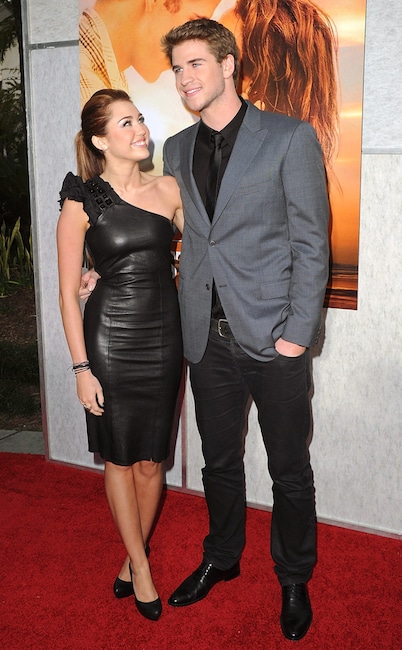 Jason Merritt/Getty Images
With This Ring…

The 25-year-old singer loves nontraditional jewelry to say the least. So when Liam gave her a diamond ring, it took some getting used to. She told Ellen DeGeneres in 2016, "This is really weird because this is like real jewelry and most of my jewelry is made out of gummy bears and cotton candy and they don't look that good together because they kind of mix up. So sometimes I replace it with an actual unicorn or a Looney tune, and [Liam] is kind of like, 'What's going on?' It's like, 'Well, this isn't really my aesthetic, but I'll wear it because you love me.'"
Article continues below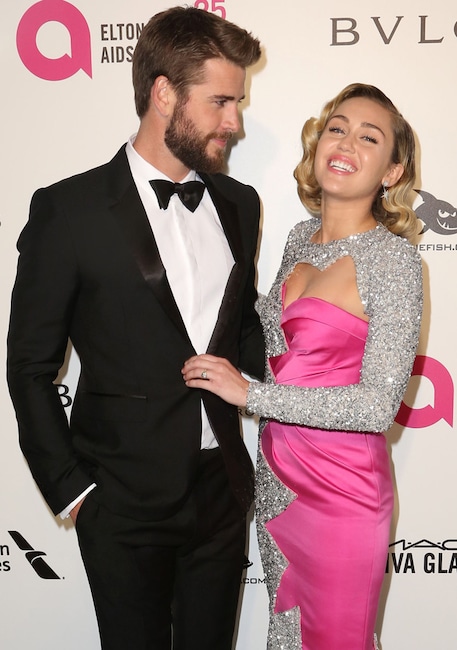 Willy Sanjuan/Invision/AP/REX/Shutterstock
If you got it, flaunt it

Miley recently gave the world a brief anatomy lesson of sorts. A popular Instagram page posted a meme that said "No man has all five:
-good dick game
-empathy
-a height above 5'9
-no hoes
-common sense"
Miley replied in the comments, "Mine does! Don't give up!"
Congratulations to the happy couple!
Source: Read Full Article