Some celebrity couples flash their tremendous chemistry for the world to see, while others save their super hot physical attraction to each other for more private moments. Personally, I live for the celeb couples who give us a firsthand look at just how much they want each other. These photos of Scott Disick and Sofia Richie are concrete proof that they're the former, and oh-so hot for each other — in case you didn't already know.
Apart from their pretty obvious chemistry, here's what else we know about these two. Rumors began spreading that Disick and Richie were dating back in May 2017, which Richie quickly shut down on Twitter. It wasn't until October 2017 that Richie officially confirmed that she and Disick were an item via a very cuddly photo of them in Mexico. They made their first public appearance as a couple that December, at the DuJour magazine Art Basel kickoff party in Miami. In February 2018, Disick verbally confirmed their relationship on an episode of Keeping Up With the Kardashians. Rumors they had broken up began circling in June, but were quickly shut down by both Disick and Richie with a very shady Instagram post directed at TMZ. Scott posted a photo of himself and his lady to Insta stories, captioned, "We had no idea we even broke up but thanks for thinking of us." Tea!
For now, it seems like these two are still together and thriving. Here are 10 pictures of Richie and Disick looking hot, hot, hot, that prove they've always had a strong bond, despite the rumors.
1

They aren't even touching in this photo, but it still oozes chemistry.
Richie posted this picture on her Instagram in October, and if it doesn't give you major sexy vibes, look again.
2

Their chemistry isn't just physical.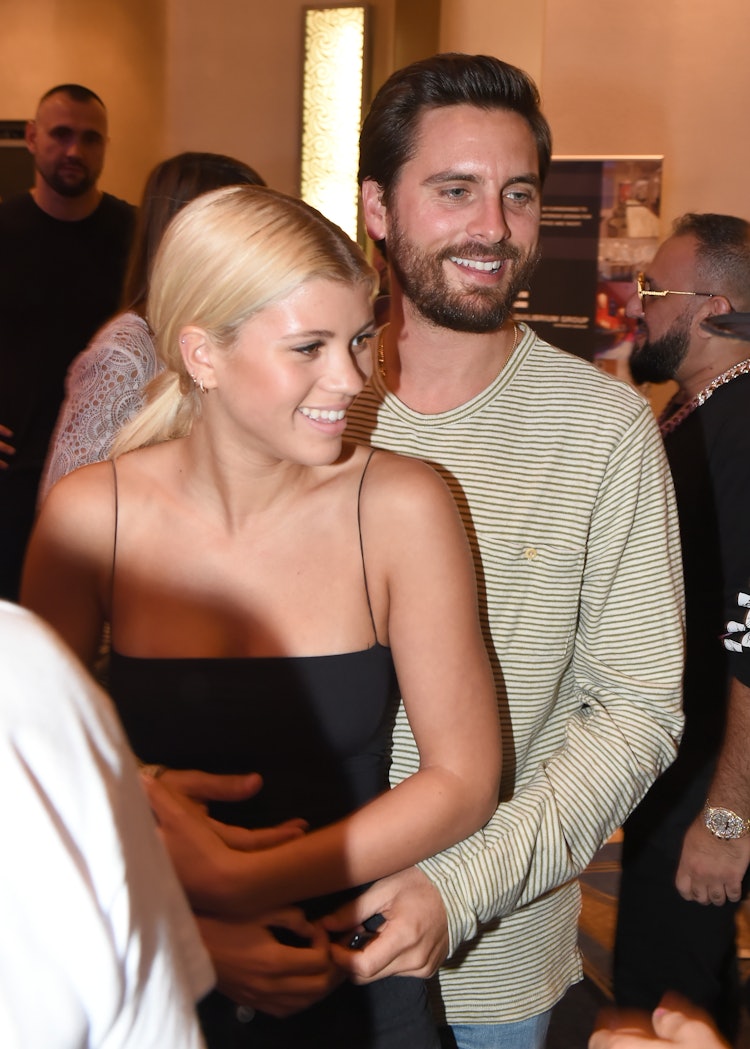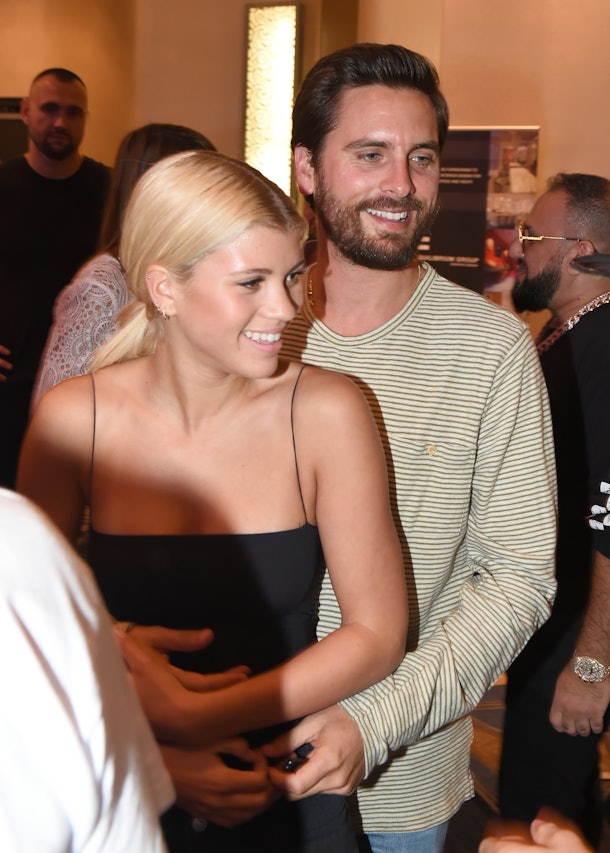 Not only are Richie and Disick super hot together, but they also seem to have a real connection. Look at the way they're mirroring each other's body language in this photo! So cute.
3

You can tell they have an emotional bond, too.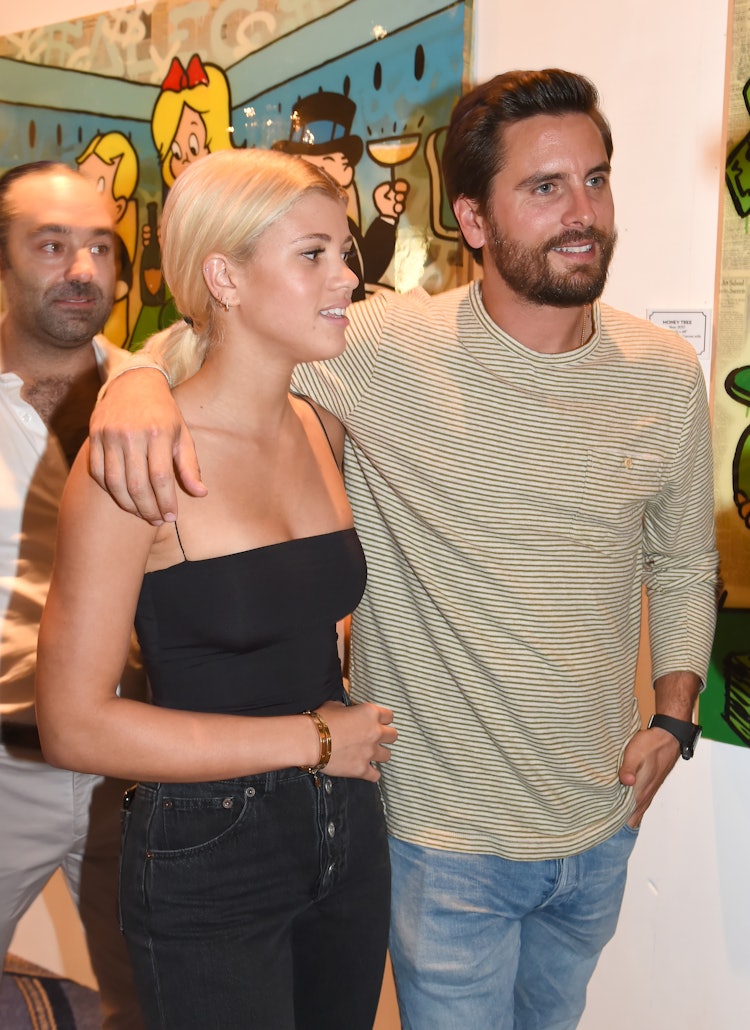 They look so casual and comfortable together in this photo. That can't be easy to do unless you feel a real connection with someone.
4

She's not letting go of her man.
They're completely wrapped up in each other and in total tropical vacation bliss.
5

That hand! Yes girl!
With her hand on his thigh like that, it's basically impossible to think these two don't have some serious chemistry.
6

This embrace is all kinds of cute and sexy.
Richie isn't the only one claiming her man. "[His] hands around her — that's important," body language expert and author Tonya Reiman previously told Elite Daily. "Any time you touch somebody's flank the way he is, any time you touch somebody's midsection, it's indicative of affection … That's something that tells the world that there is warmth, caring, [and] love in that relationship."
7

They left no room for the holy spirit.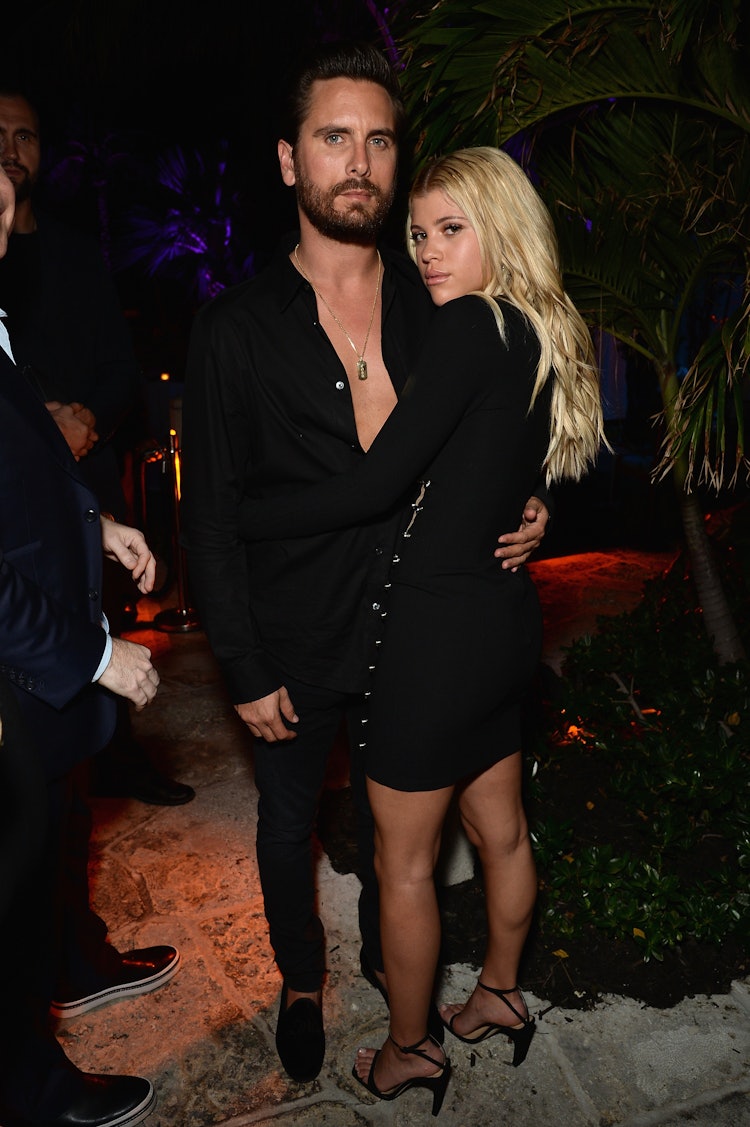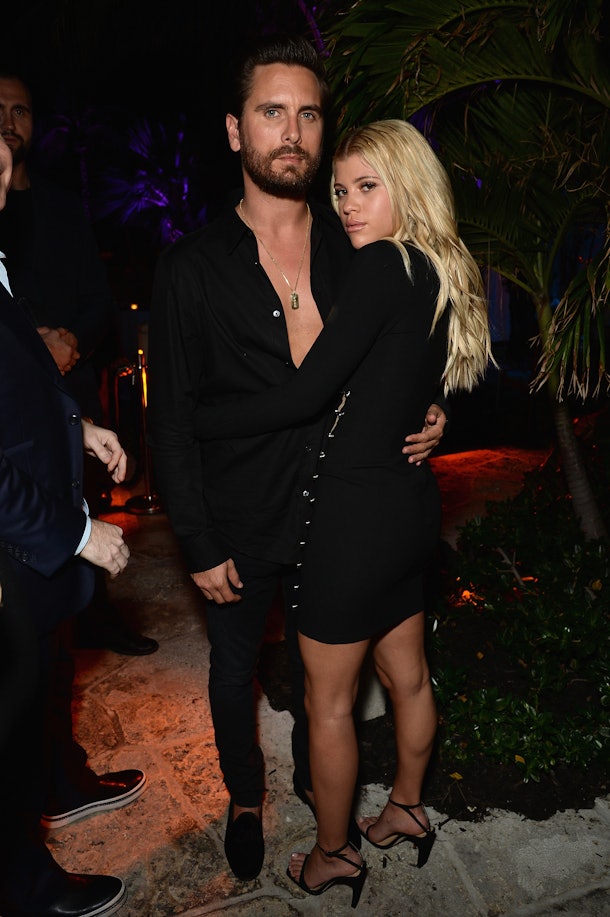 Their bodies are completely turned toward each other, and if that doesn't show their chemistry, IDK what will. "When you look down, you see that they're pointing their feet at each other, which is important," Reiman said. "That's significant, meaning that they're into each other in that sense."
8

Their intimacy is shining through in this one.
Not only are they standing incredibly close, "She has her arms wrapped around him, and you see some warmth there," Reiman said. His stance is also a sign that their chemistry and intimacy is thriving. "He's standing in between her legs in that sense that he's into her… That's a sign that they're close proximity-wise, which usually indicates that people are intimate."
9

OK, so their faces aren't abundant with pure joy, but their bods are definitely showing some intimate chemistry here.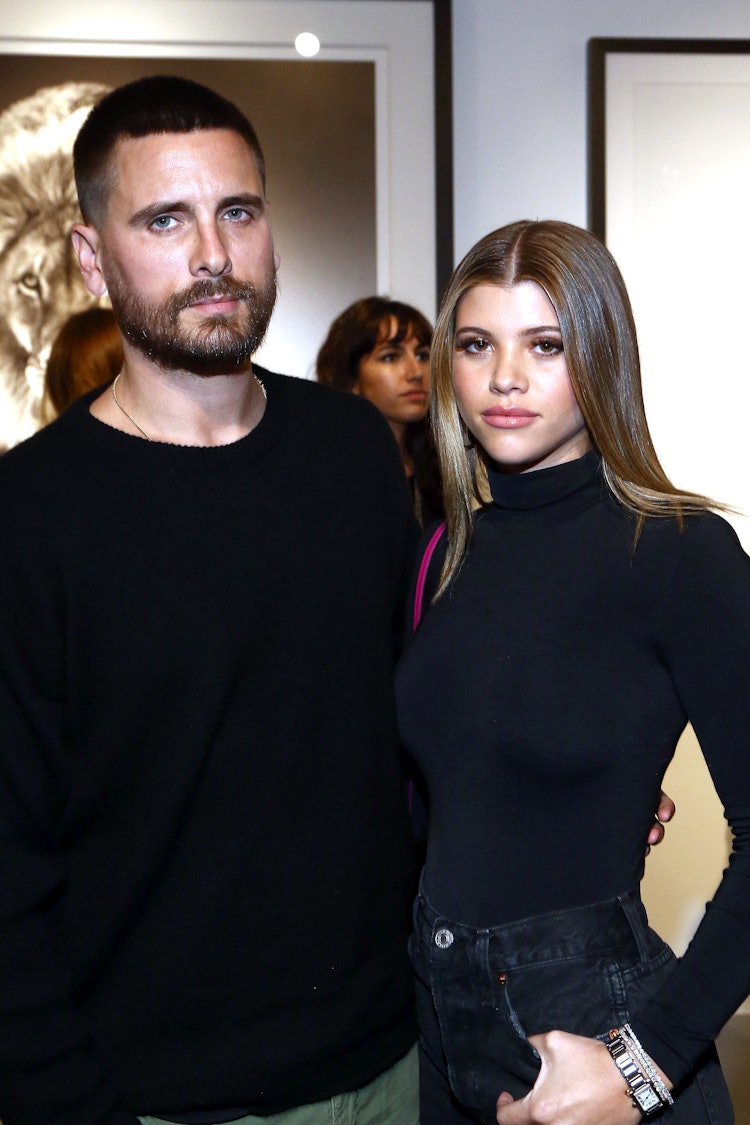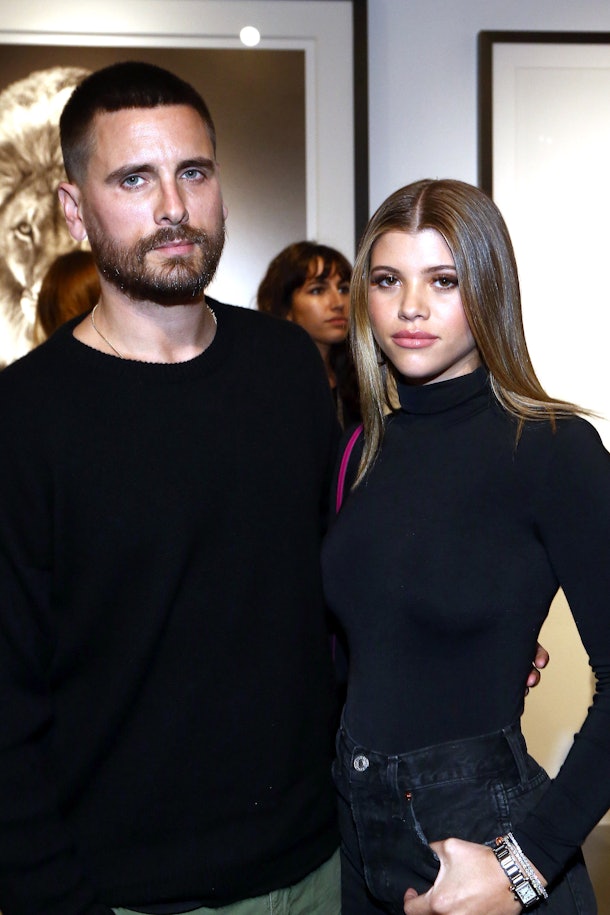 Not a gap between them in sight. Is it hot in here, or…?
10

A sweet peck on a hot vacay.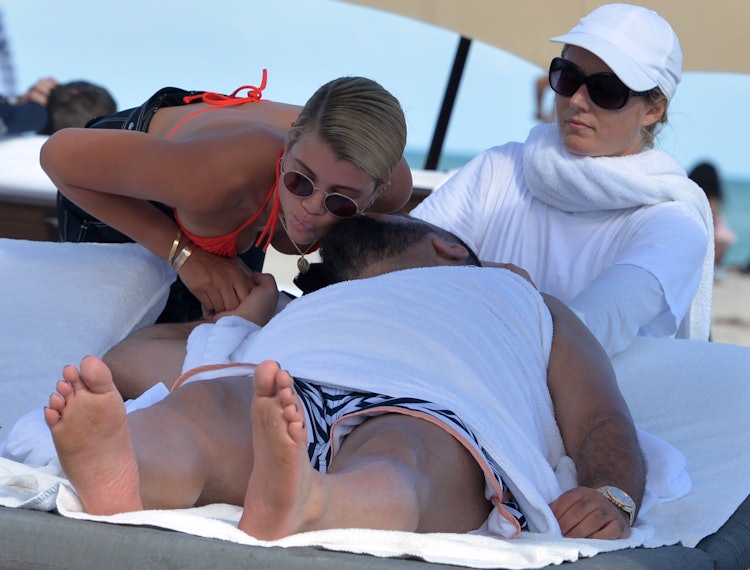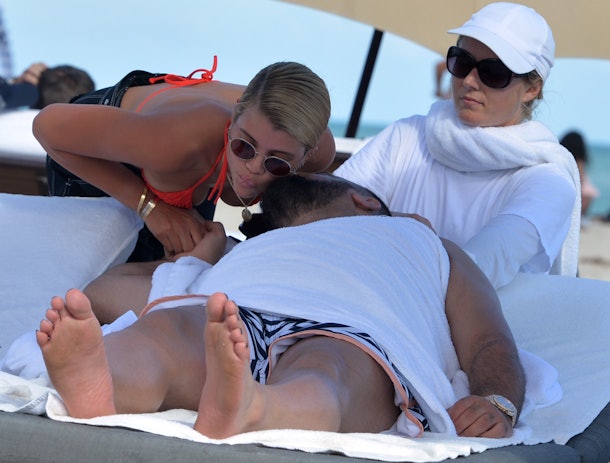 Here they are on vacation in Miami, and although their cheek kiss seems brief, their hands are touching warmly here. It's hot, but also incredibly sweet.
If you need any more proof that Richie and Disick are beyond attracted to each other, here's hoping they continue to grace our Instagram feeds with glamorous shots of their private jet-filled lives. (TBH, if my life looked that glam, I wouldn't be able to stop posting Insta pics.) Their body language just screams "can't get enough," and I can't get enough of these two together.
Source: Read Full Article