I don't know about you, but my number one priority in life is comfort. Give me a warm blanket, oversized sweater, and mug of hot cocoa any day of the week, and I'm in a state of bliss. With the weather getting colder and colder, the need for coziness is all too real. If you have a BFF who prioritizes comfort as well, you may have a few girls' nights in on the books, complete with holiday movies and eggnog. When it comes time to exchange presents, you'll want to be prepared with gifts for the friend who likes to be cozy.
Let's be honest: A cozy queen can never have too many fuzzy pullovers, sweatpants, and sweet scented candles. She loves staying in on a Friday night, and is a pro at creating the coziest setup on the couch for Netflix marathons.
Naturally, your cozy BFF has her fave oversized sweater, and you're looking to give her something she'll love just as much this holiday season. Though, with so many options out there, you're overwhelmed by the ideas swirling in your head. No need to fret. Pull up a chair, relax, and check out these 10 cozy gifts that I — a cozy queen myself — have put together for some inspiration. The snuggle is real, and I hope you both have a real cozy Christmas.
1

These PJs Were Made For Sleepover Selfies
Unisex Bamboo Pajamas
$70
Nest Bedding
You can't have a great night's sleep without a cozy pair of PJs, like this bamboo set. Not only are these pajamas super soft, but they're cute AF for all of your slumber party selfies.
2

Light Up Girls' Night With A Cozy Candle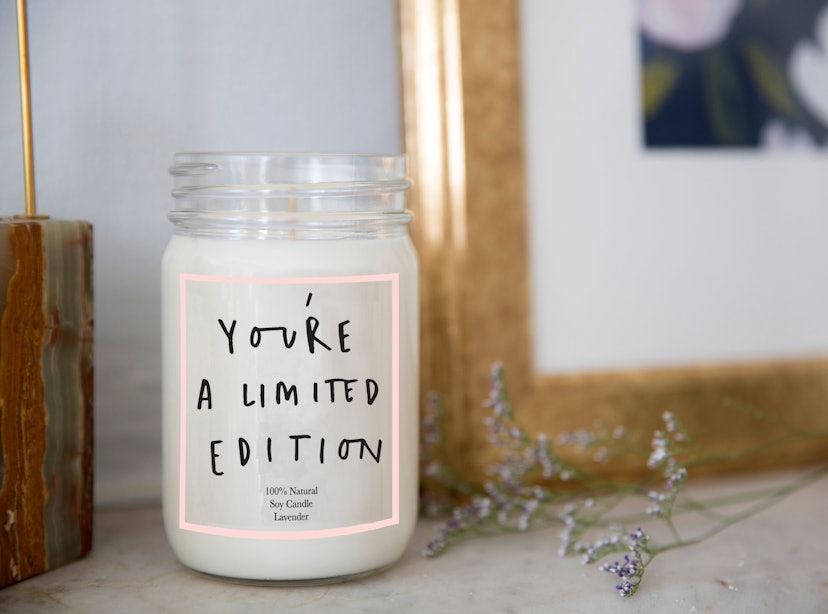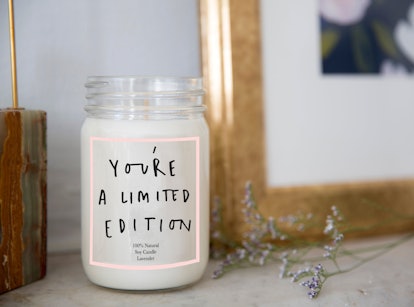 You're A Limited Edition – Soy Candle
$18
Larissa Kate
As a person who puts comfort first, your bestie's version of getting lit is lighting a bunch of candles on a cold winter night. She's a firm believer in the fact that you can never have too many candles, and this one from Larissa Kate is a sweet addition to her collection.
3

Toss In A Pop Of Color With This Pillow Cover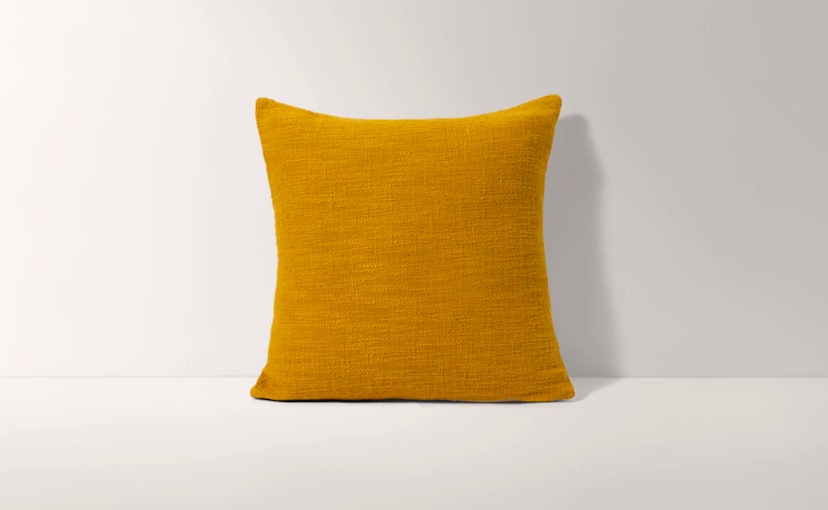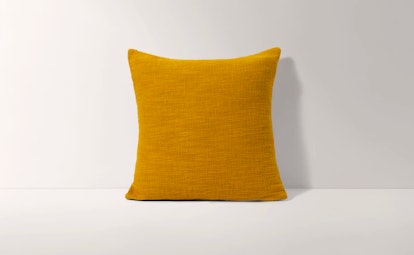 Essential Honey Square Pillow Cover
$39
Burrow
Pillows are always a good idea for a cozy gift. If your bestie's couch is in need of a pop of color, this pillow cover is a sweet stocking stuffer idea.
4

This Puffy Blanket Is Awesome For The Adventurous, Cozy Friend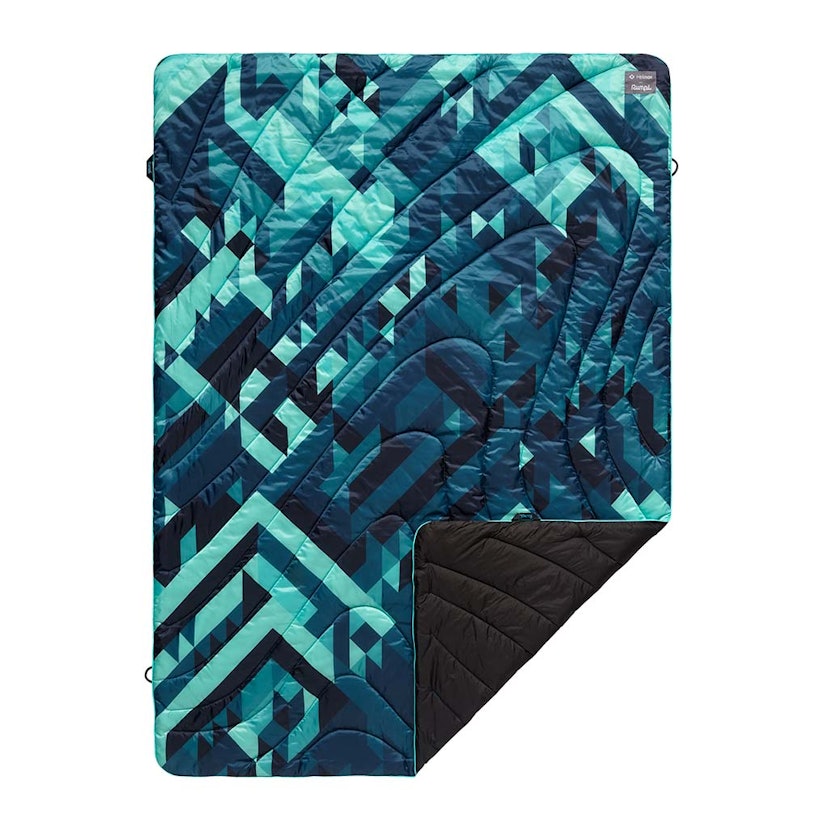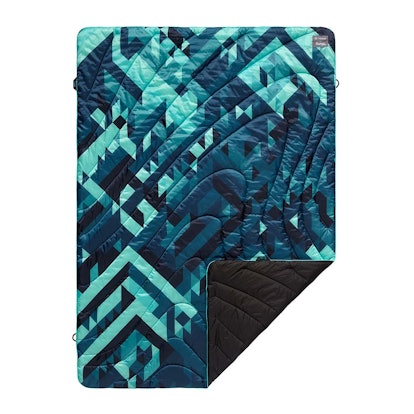 Rumpl Original Puffy Blanket
$130
Helinox
Even though your friend loves to be cozy, she may also be filled with tons of wanderlust. If that's the case, then this puffy blanket from Helinox is the perfect gift that combines those two things. It's great to bring on camping trips, and she can keep it in the trunk of her car in case she wants to have a spur of the moment star-gazing party.
5

These Taylor Swift Cat PJs Are Downright Purrfect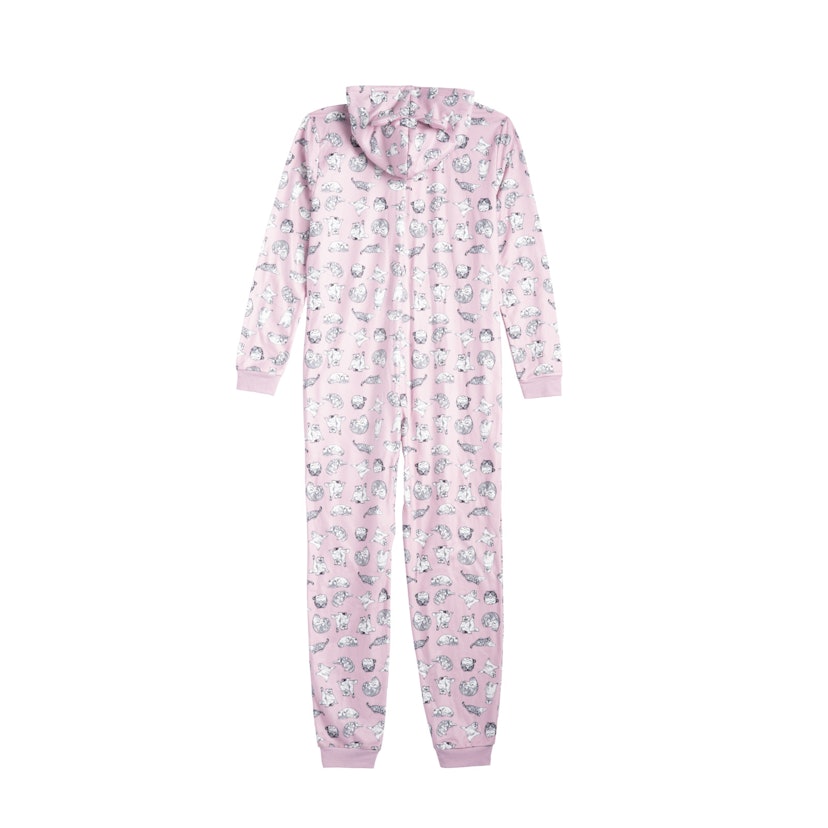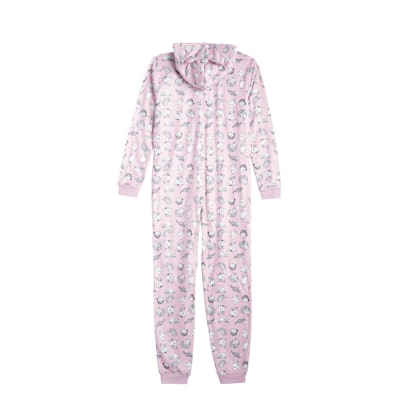 Pink Meredith And Olivia PJs
$65
Taylor Swift
It's safe to say I love Taylor Swift and her cats, Meredith and Olivia. That's why this cat collection speaks to my soul. If your bestie's on the same page as me, these Meredith and Olivia pajamas will complete her holiday. They're covered in Swift's purrfectly adorable cats, and even come with a cat ear hood.
6

This Chocolate Fondue Set Is The Sweetest Treat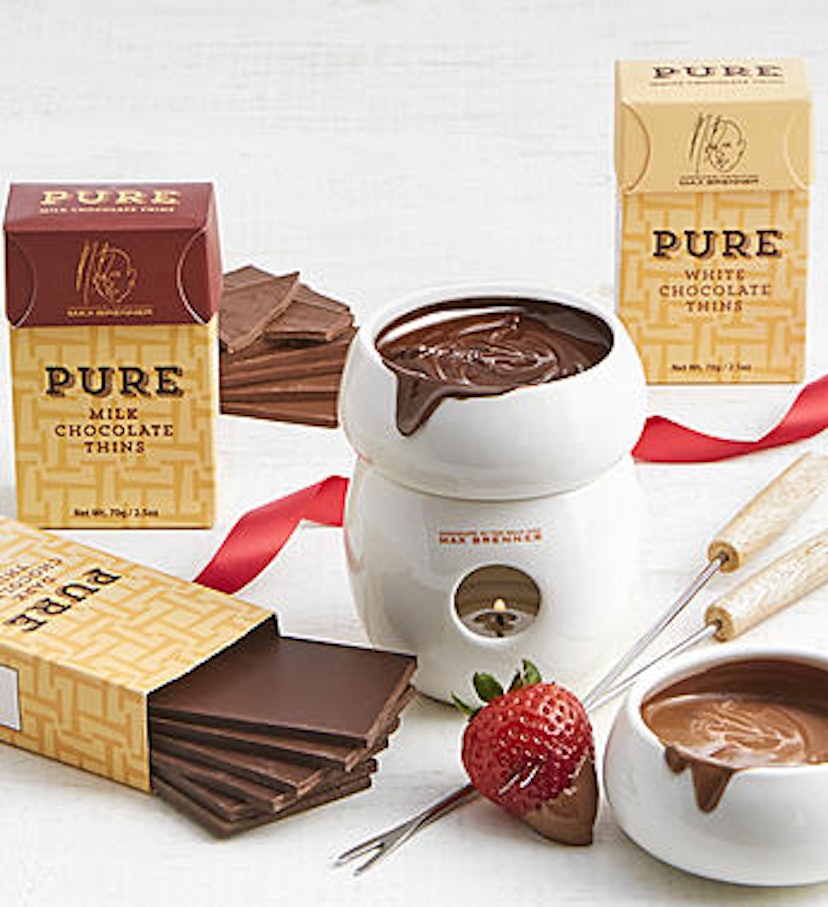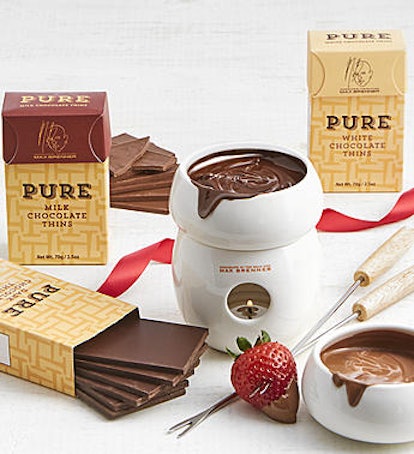 Max Brenner Fondue Tower Set with Chocolates
$39.99
Simply Chocolate
Blankets, sweaters, and slippers are solid choices for a cozy gift, but when you're having a chill night at home, you also need to be prepared with the best snacks. Your bestie can take girls' night in up a notch with a chocolate fondue set that comes with the tower, dipping forks, and three boxes of chocolate. Yum!
7

Pamper Your Main Squeeze With This "Treat Yourself" Box Set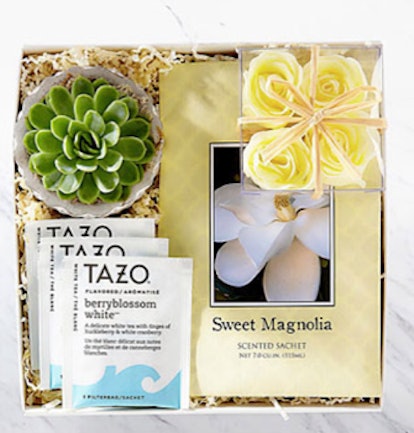 grown+gathered™ Perfectly Pampered Box
$48
FTD
Your cozy friend lives by the motto, "Treat yourself," so pamper her with everything she needs for a relaxing day at home. This boxed set from FTD comes with an easy-to-care-for succulent, sweet-scented bath roses, tea bags, and a magnolia sachet to make everything smell amazing. You'll definitely be winning the gift-giving game this year, because this box is filled with fun.
8

Your Friend Will Love These Sparkly Slippers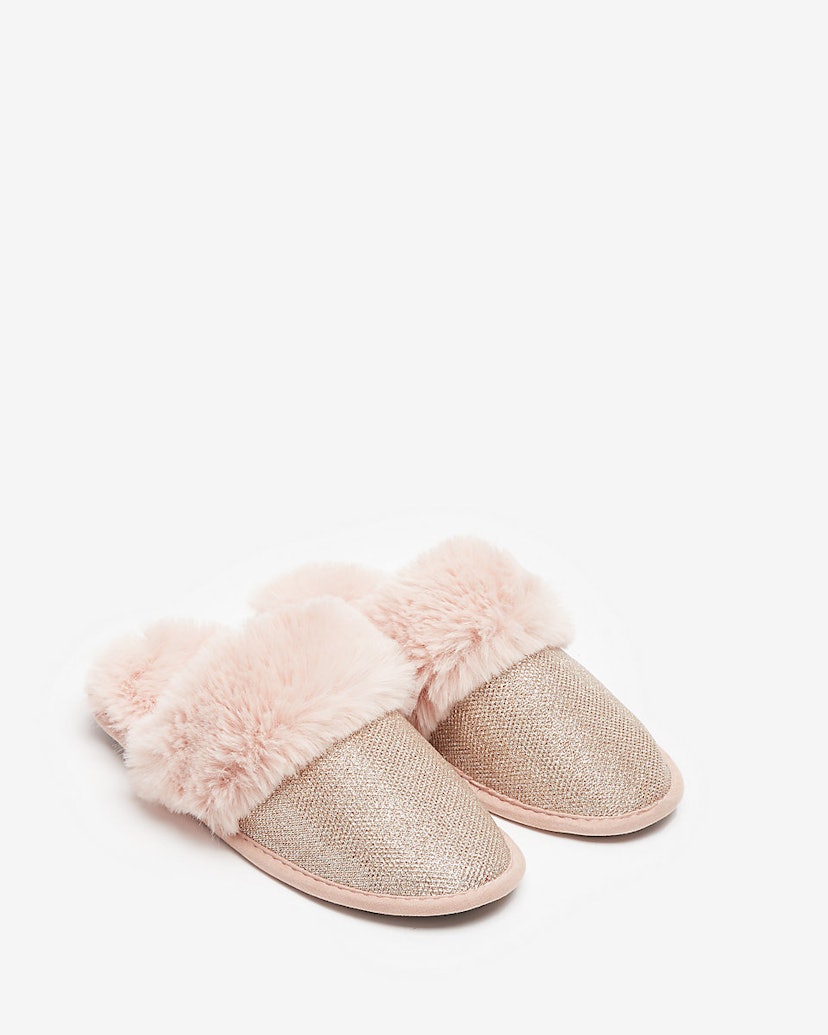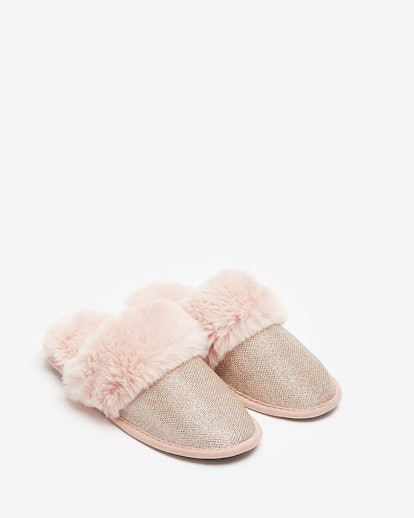 Sparkly Faux Fur Slippers
$39.90
Express
Faux fur and sparkles? Yes, please. These slippers from Express are the ultimate cozy glam gift. Every time your friend wears these beauties, she'll want to tap her heels and say, "There's no place like home."
9

The Comfort From This Sweater Is Out Of This World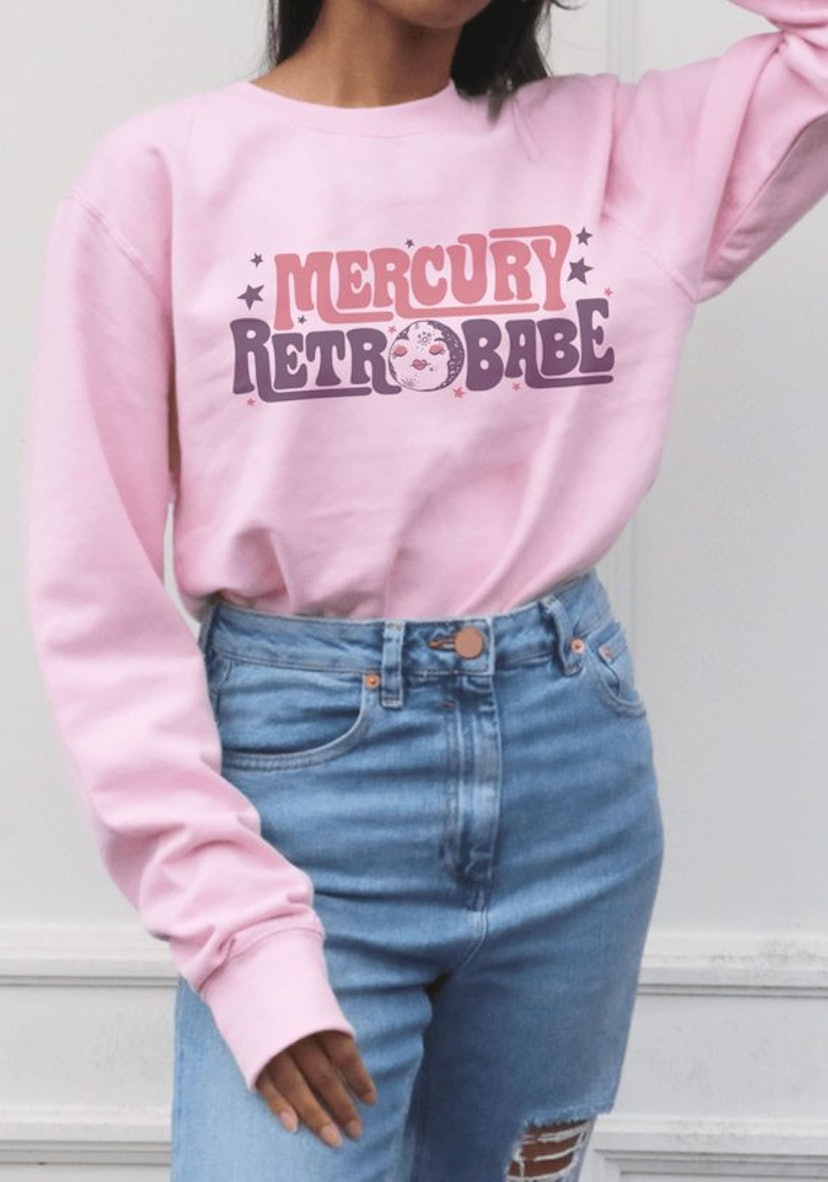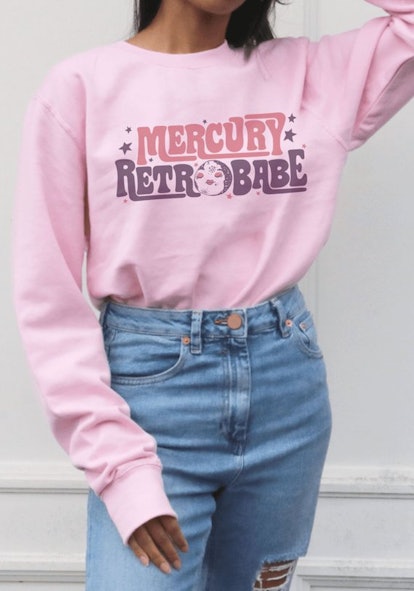 Mercury Retrobabe Sweatshirt
$37
Etsy
Your friend can never have too many cozy sweatshirts, and she'll love this one from Etsy. No more fearing Mercury retrograde, because your friend can chill out as a "retrobabe."
10

This Infinity Scarf Is Winter-Chic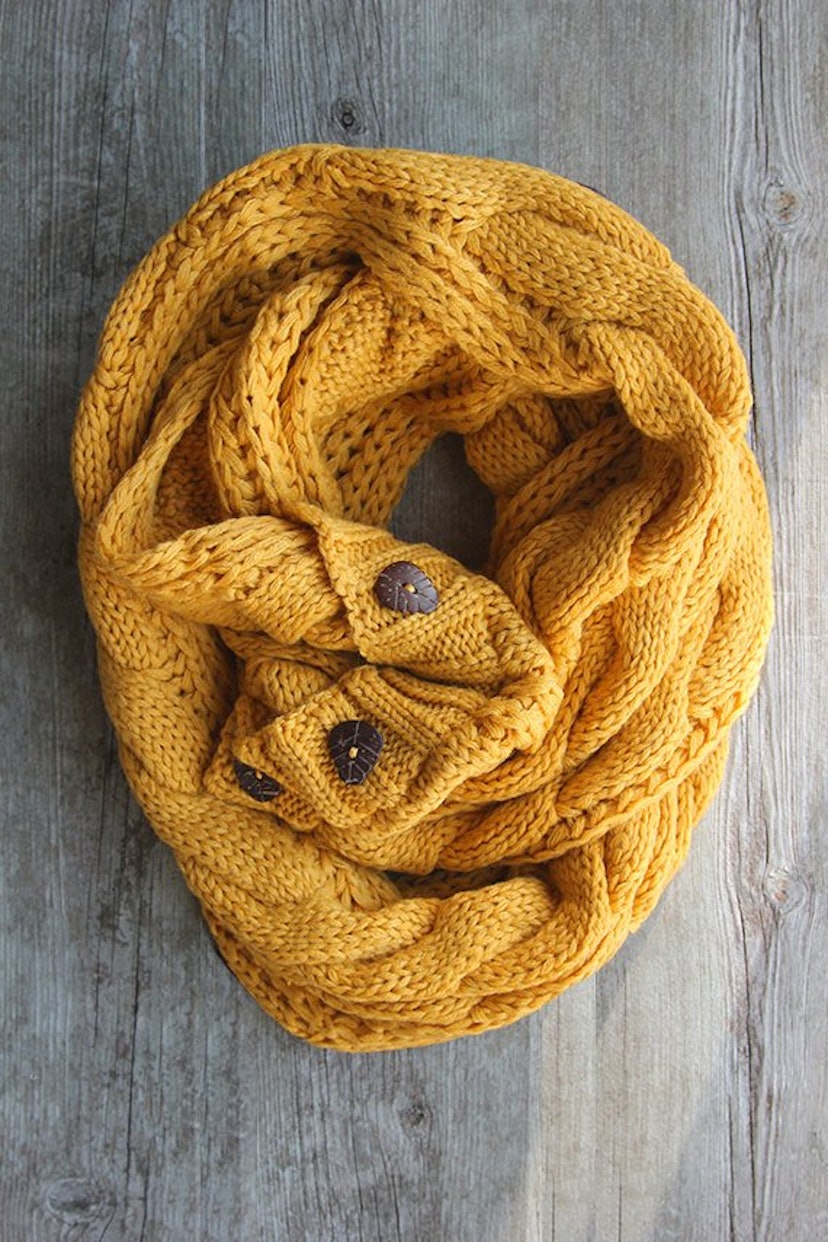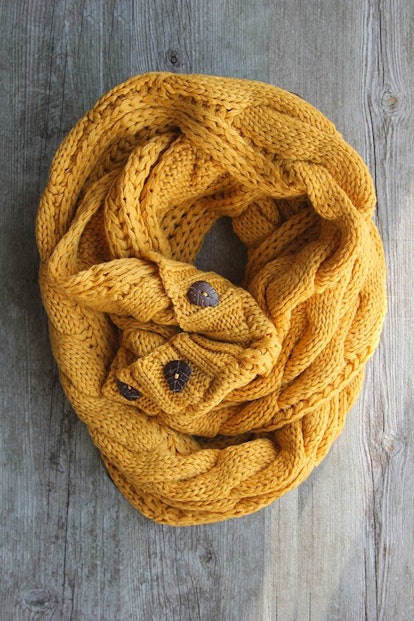 The Perfect Scarf ™
$28
Etsy
When it's cold outside, your bestie piles on the scarves for ultimate coziness. There's no doubt she'll love this super adorable, bright scarf from Etsy that's dubbed the "Perfect Scarf."
Source: Read Full Article