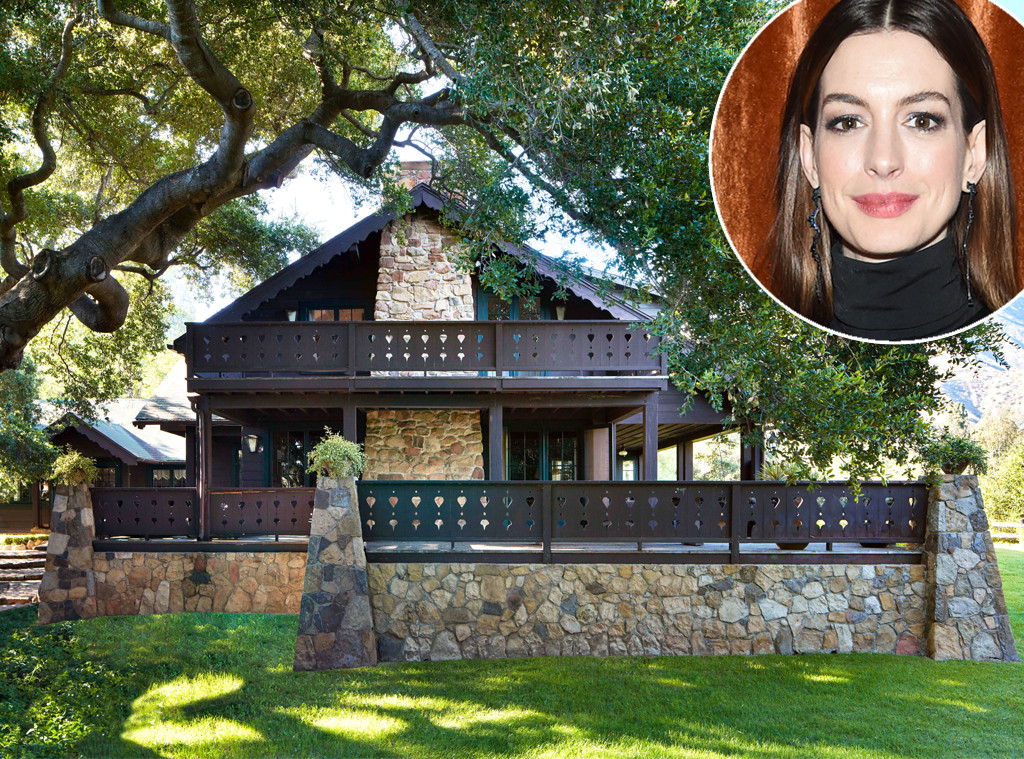 Stephen Kent Johnson/Architectural Digest; Getty Images
Welcome to Anne Hathaway's house!
The 36-year-old actress and her hubby Adam Shulman invite fans into their California abode in a new Architectural Digest feature.
The Oscar winner describes the property as the "ideal combination of romance and great design."
"Our initial instinct was that this was going to be a very important place in our lives," she says. "I could really see raising a family here."
Hathaway, who is pregnant with her second child, also says the home offers a balance between "the needs for isolation and community."
"When I have to concentrate intensely on a project, I can escape from the distractions of the outside world and find inspiration in the glorious mountains and the birds singing in the thicket," The Devil Wears Prada star says. "There's music inside and out."
Speaking of music, the couple's music room is one of their favorite spots to host guests. According to the magazine, the space, which was originally designed as a dance hall, features a 20th century disco ball from a Turkish spa, a piano, an Yves Klein Monogold table and an array of cozy seating.
It also features several subtle nods to fashion. According to the magazine, the burgundy and peach tones in the entry vestibule and the music room were drawn from a favorite Gucci shirt. In addition, Rihanna's 2015 Met Gala ensemble served as inspiration for the gold fabrics and carpet in the music room and den. We can't help but wonder if Miranda Priestly would approve.
"This room has been a long-held fantasy of ours—a place where the people we love can gather and our musician friends can play. It's the heart of the house," Hathaway says.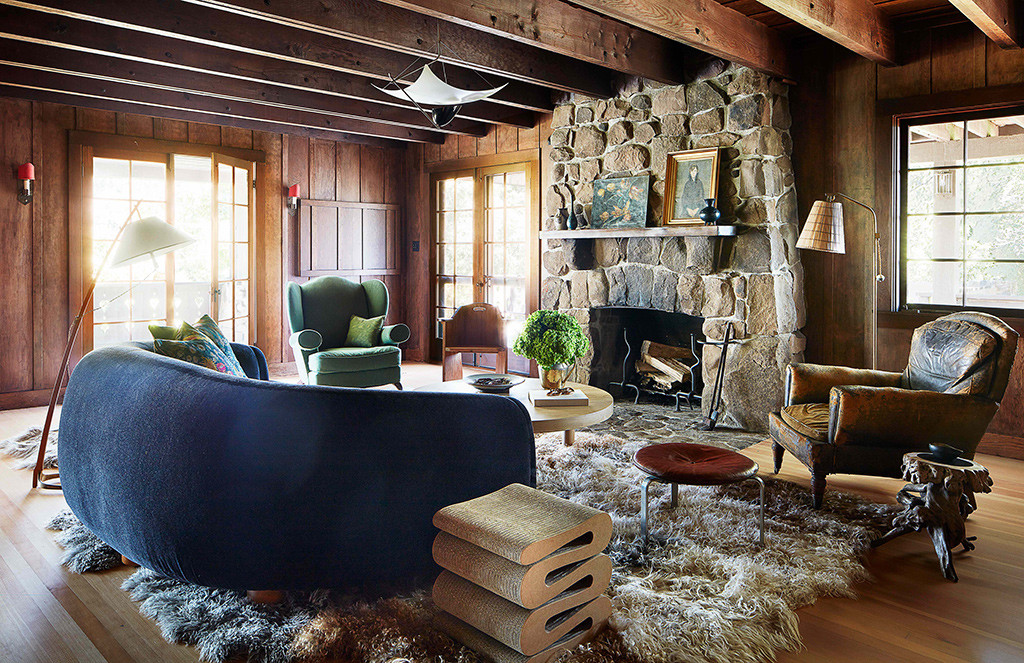 Stephen Kent Johnson for Architectural Digest
When it's time to eat, guests can gather in the kitchen. Per the publication, the space is covered in shades of robin-egg blue and pale green. It also features a picturesque breakfast room, which is decorated with scenic wallpaper and modern chairs.
All in all, the two have managed to maintain the home's history while still giving it their own personal flair.
"We were dealing with a California fantasy of a Swiss chalet, built as a hunting lodge and a winter getaway, so we looked at a lot of historical Swiss imagery," designer Pamela Shamshiri tells the magazine. "We tried to maintain the sweetness that made the house so special while adding new layers of color, texture, and furnishings from different eras that reflect the evolution of the home over time and the warm, generous spirit of Annie and Adam."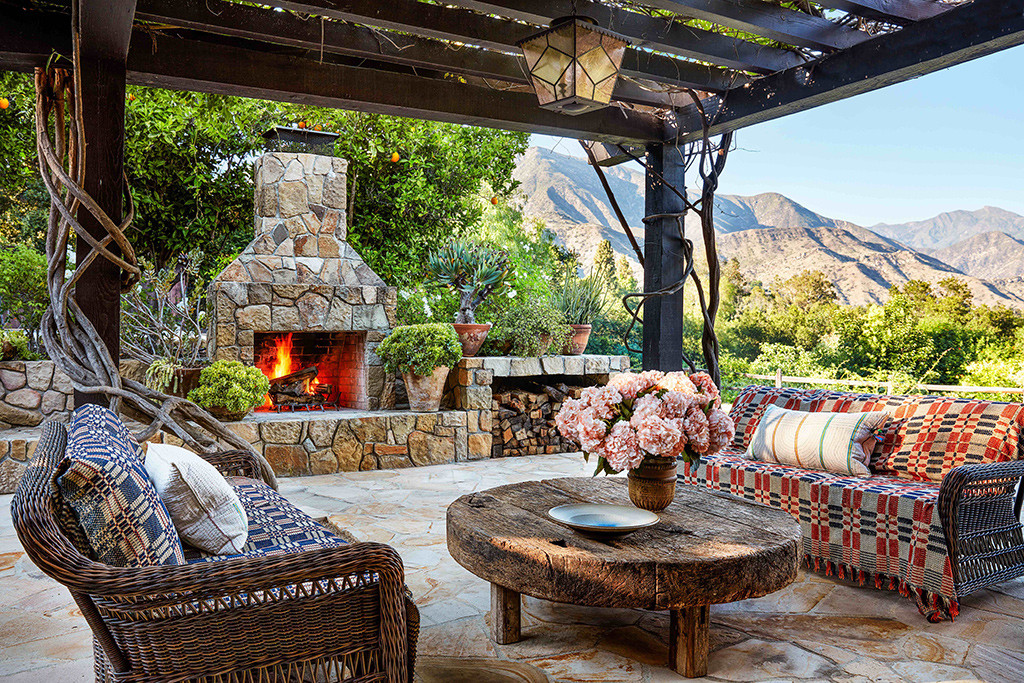 Stephen Kent Johnson for Architectural Digest
To learn more about the house, check out Architectural Digest.
Don't miss E! News every weeknight at 7, only on E!
Source: Read Full Article