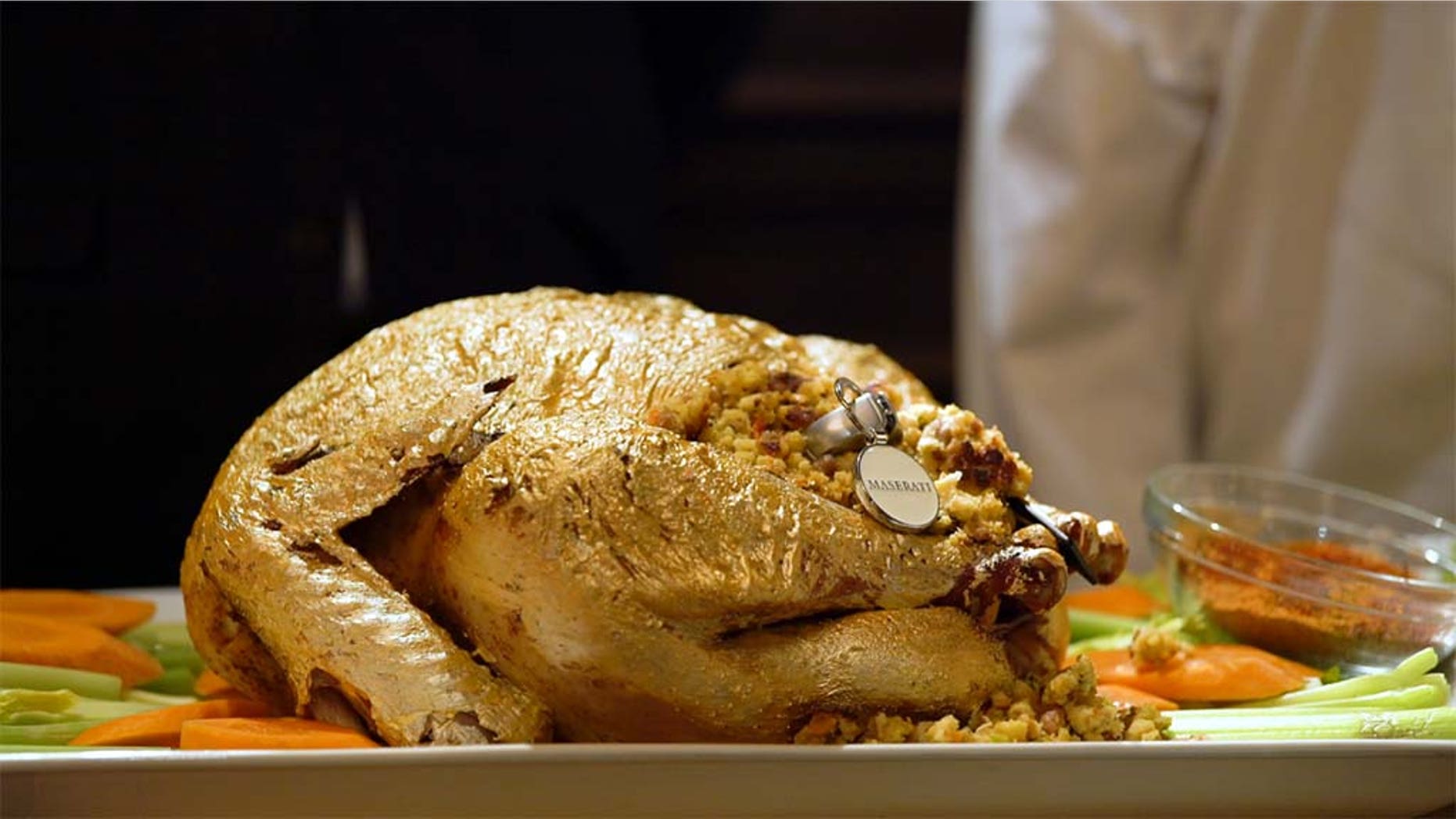 A gold turkey makes all the difference.
(Old Homestead)
For some, Thanksgiving means spending time with family – but for others, the holiday is all about opulence. At least that's what Old Homestead, a steakhouse in New York City, thinks.
This year the restaurant is offering a $150,000 Thanksgiving dinner – nearly double the $76,000 dinner it offered last year – in honor of its 150th anniversary.
7 THANKSGIVING SHORTCUTS THAT MAKE MEAL-PREP A BREEZE
The expensive meal feeds 12 and is made with the finest ingredients available including a 25-pound free-range turkey basted in imported olive oil and covered in edible gold, bread and pork stuffing made with $475-per-pound pork from Japan and served with gravy infused with a $3,300 Pappy Van Winkle bottle of bourbon.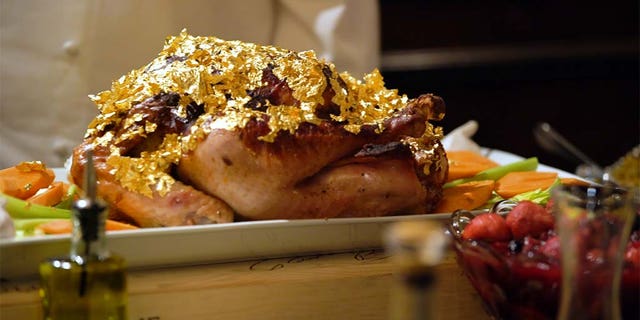 The extravagent dish is topped with gold flake.
(Old Homestead)
But it's not the only thing this bird is stuffed with – nestled inside the crispy turkey seasoned with Middle Eastern spices is a set of keys to a 2018 Maserati Levante, which goes for over $75,000.
HOW MANY CALORIES ARE IN A THANKSGIVING MEAL?
"That's what this is all about: Opulence," Old Homestead co-owner Marc Sherry told Yahoo Finance. "We source things from all over the world — Japan, Ukraine, Italy, the Middle East."
The luxurious meal continues with a Wagyu steak salad, butternut squash topped with $1,600-per-ounce caviar from the Caspian Sea and mixed wild berries served with a champagne sabayon cream sauce.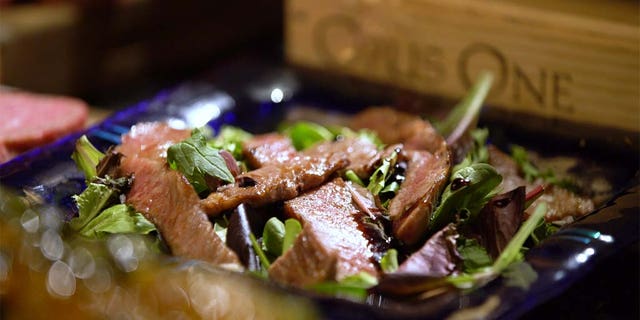 A Japanese Wagyu beef salad rounds out the decadent meal.
(Old Homestead)
And then you can wash it down with a selection of Cristal, Dom Perignon, Opus Oneand Silver Oak wines and champagnes and a 40-year-old port for dessert.
FOLLOW US ON FACEBOOK FOR MORE FOX LIFESTYLE NEWS
Though, if extravagant meals aren't how you want to spend the day of thanks, the restaurant does have a version for the more budget-conscious eaters. For dinner, Old Homestead will be offering a traditional holiday meal with all the fixings for $70 per person.
Source: Read Full Article