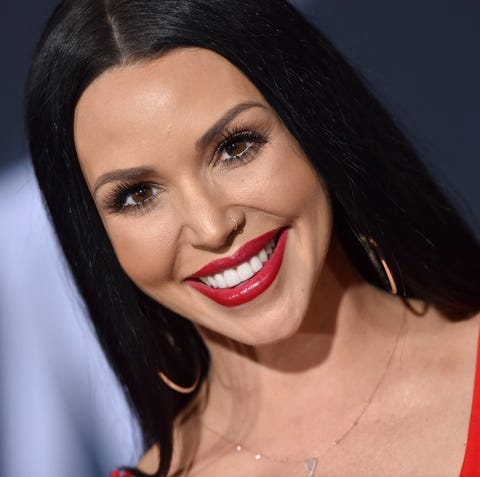 Reality TV stars definitely have their fingers on the pulse of the diet world. First, Tamra Judge of Real Housewives of Orange County tried (and quit) the keto diet, then Heather Dubrow (also of RHOC) took down intermittent fasting.
Now, Vanderpump Rules star Scheana Shay is talking about how she recently lost weight: carb cycling. Scheana, 33, recently opened up to Us magazine about her carb cycling diet—and why she decided to give it a try.
"Football season started, and I started drinking beer again and the pooch started growing again," Scheana says. When Scheana fell victim to an online troll who speculated that she was pregnant, she decided to try carb-cycling—and she's already seeing results. "My stomach's getting a little flatter," she says.
Well damn, a flatter stomach is definitely a selling point. But uh, what is carb-cycling?
According to Scheana, "It's like, one day carbs, one day no carbs. Or one day carbs, two days no carbs."
Turns out, Scheana's right..for the most part. Carb cycling basically includes a day of normal (or high) carb-eating, followed by a few days (up to three) of a low-carb diet (so, not "no-carb" like Scheana suggested)—and it can result in weight loss, says Georgie Fear, R.D., author of Lean Habits for Lifelong Weight Loss.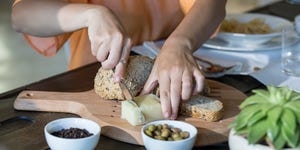 Often, high-carb days are paired with days when you do a more strenuous workout, and low-carb days are saved for rest days or lighter workout days. "You don't need to be hoarding all these extra calories if they're not going to be used," says Fear.
Also important: When you swap carbs for protein and veggies, it becomes trickier to overeat (most of us don't binge on broccoli and chicken), so that helps.
The downside: Scheana says carb cycling kind of reminds her of intermittent fasting—because she goes to bed hungry on low-carb days, "even though I've had, like, three meals and a snack!" she jokes.
In addition to carb cycling, Sheana's also stepped up her fitness game, according to Us. "I'm working out with my trainer [Seth Browning] three, four times a week," she says—and it definitely looks like her efforts are paying off.
Source: Read Full Article