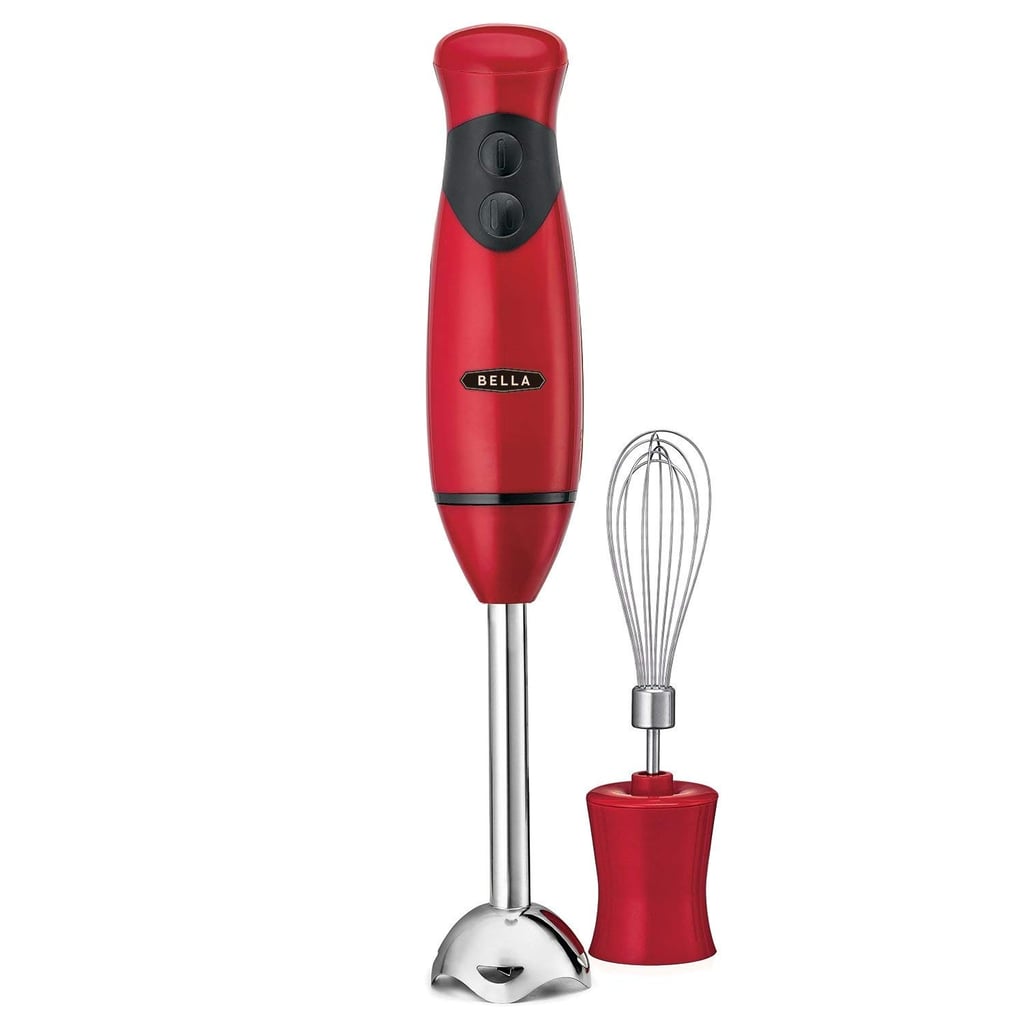 Step Up Your Soup Game With These 21 Immersion Blenders — All From Amazon!

I am a recent convert to the magnificence that is the immersion blender. I honestly cannot believe it took me this long in my cooking and food-loving journey to get one for myself. It was always on my mental to-buy list, as something that would be nice to have one day. A couple of months ago, I was browsing in a kitchen supply store and saw one on sale, so I finally picked it up. When I used it to make soup for the first time, I was in shock. What was usually a long, messy, and sometimes frustrating process (waiting for soup to cool, pureeing it in batches in a standing blender or food processor, then reheating it on the stove in a pot) took 30 seconds. Seriously — 30 seconds!
I'm still exploring the world of the immersion blender. It's great not just for soups, but also smoothies, making baby food, and some desserts too. There are also separate attachments and additions that can come with it, like whisks and mini choppers. Here's a roundup of some of the best immersion blenders on Amazon to inspire you to get one right away. (Remember to shop from smile.amazon.com so portions of your spending dollars go to a charity of your choice!) There are different power levels and price ranges to choose from. And if you know someone who loves being in the kitchen, one of these would be a great gift for them, too.
Source: Read Full Article