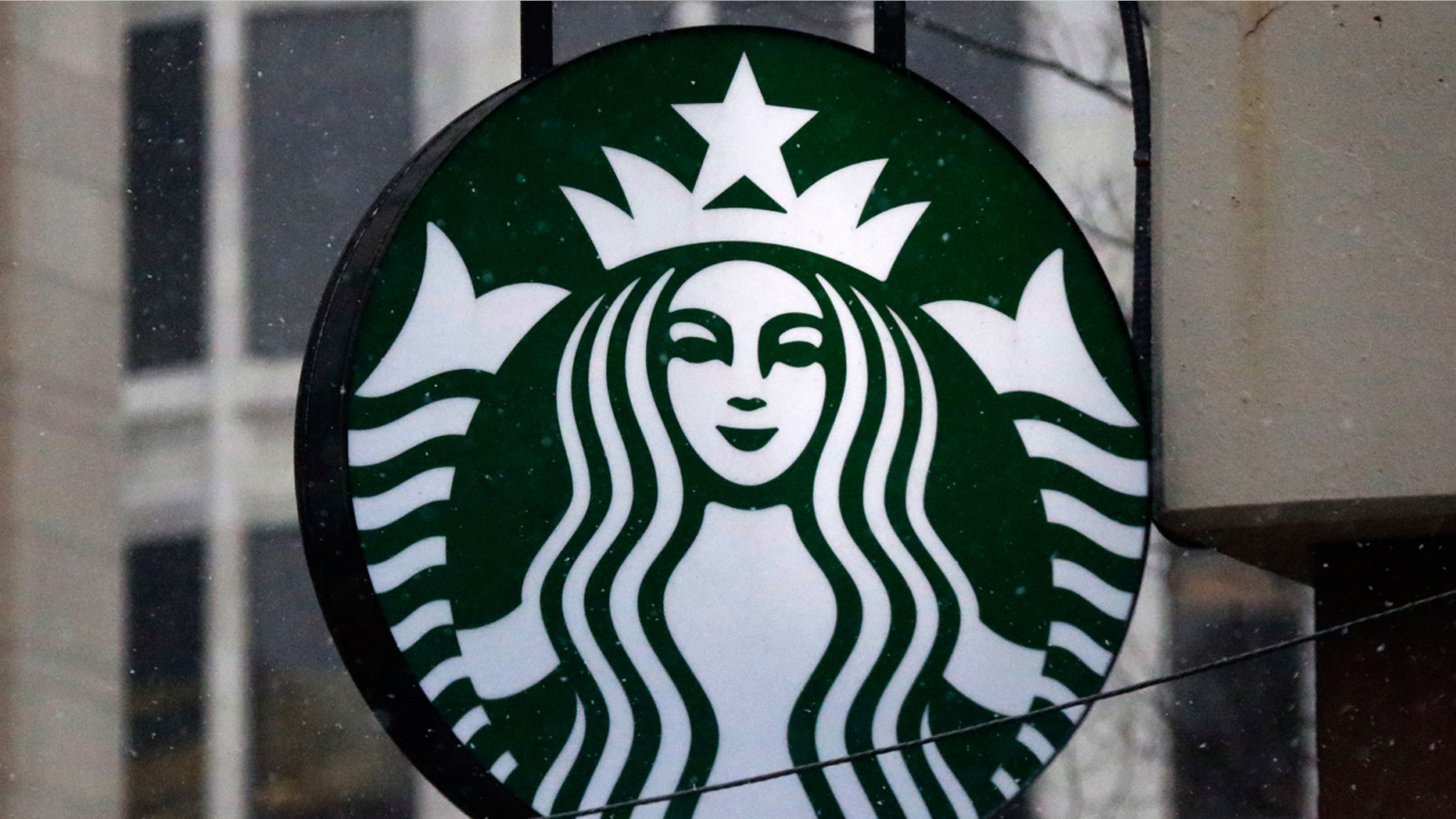 Starbucks said it wants to ensure the space is "safe and welcoming to all."
(AP)
Starbucks is not here for your creepy Internet searches — and YouPorn is not happy about it.
The coffee chain is now adding content filters to its free Wi-Fi that will block patrons from watching explicit content in stores, almost three years after it said it would.
STARBUCKS' NEW JUNIPER LATTE DRAWING MIXED REVIEWS, STRANGE COMPARISONS: 'IT TASTES LIKE GRASS AND DIRT'
Starbucks first announced the inclusion of a tool that would prevent customers from watching pornography inside the store in 2016, after McDonald's made the decision to block inappropriate content on its in-store Wi-Fi.
Though watching porn has also been prohibited at the store, Starbucks has said it will finally introduce the content blockers in 2019 to make the content inaccessible.
The move comes after years of pressure from non-profit Internet safety organization Enough is Enough, which called on the corporate coffee chain to censor the content, claiming its open Internet access allows sex offenders to break the law with impunity.
SEATTLE STARBUCKS BARISTAS DISPOSE OF HYPODERMIC NEEDLES LEFT BEHIND BY DRUG USERS NEARLY EVERY DAY: REPORT
"By breaking its commitment, Starbucks is keeping the doors wide open for convicted sex offenders and others to fly under the radar from law enforcement and use free, public Wi-Fi services to access illegal child porn and hard-core pornography," Hughes said in a statement.
Hughes went on to allege that "having unfiltered hotspots also allows children and teens to easily bypass filters and other parental control tools set up by their parents on their smart phones, tablets, and laptops," Business Insider reported.
Enough is Enough launched a petition calling on Starbucks to honor its previous statement about adding content blockers. As of Thursday, it had nearly 27,000 digital signatures.
In a statement to Fox News, Starbucks said the decision was made to ensure the coffee shop remains a safe place for all and that people rarely use the public Wi-Fi to view explicit content.
"While it rarely occurs, the use of Starbucks public Wi-Fi to view illegal or egregious content is not, nor has it ever been permitted. To ensure the Third Place remains safe and welcoming to all, we have identified a solution to prevent this content from being viewed within our stores and we will begin introducing it to our U.S. locations in 2019," the statement read.
McDonald's, Chick-fil-A and Subway all introduced filters for pornography and other inappropriate material in 2016.
FOLLOW US ON FACEBOOK FOR MORE FOX LIFESTYLE NEWS
Though Enough is Enough is relieved by the decision, one organization does not seem to be as pleased.
Pornography website, YouPorn, said in an internal memo they will be updating their company policy to ban all Starbucks products from its offices beginning January 1, 2019.
"YouPorn now runs on Dunkin'," a company statement read.
Source: Read Full Article