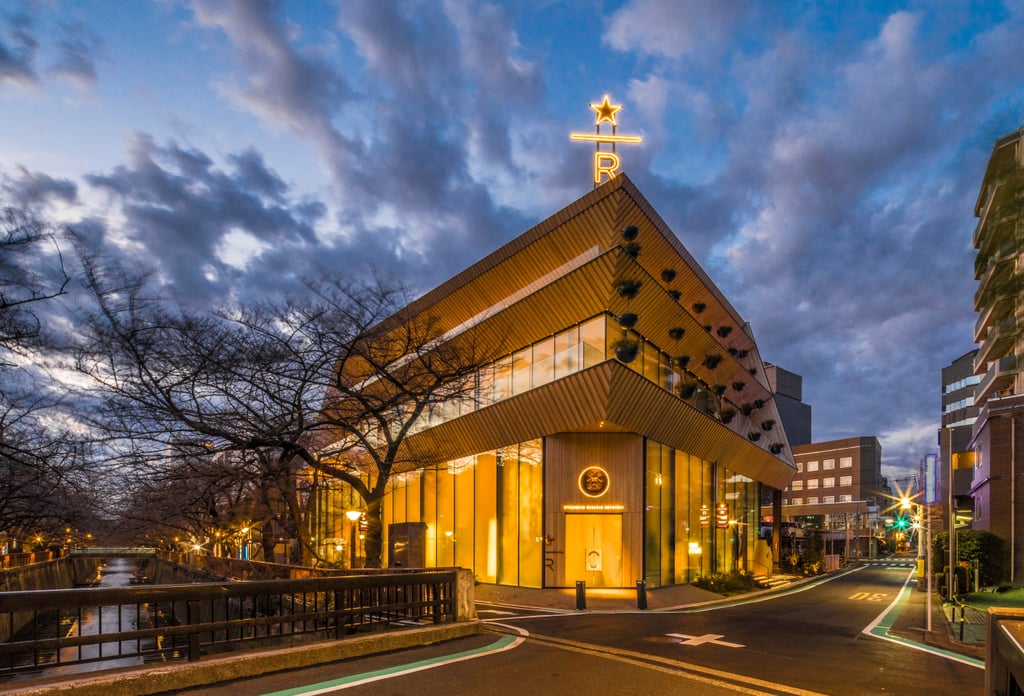 Starbucks Just Opened a 4-Story Location in Tokyo — BRB, Catching a Flight to Japan

Coffee aficionados, you'll want to book tickets to Japan soon because Starbucks is opening a Reserve Roastery in Tokyo, and it's HUGE — I'm talking Venti Mocha Cookie Crumble Frappuccino with extra whip huge. On Feb. 28, the new installment of Starbucks's upscale Roastery concept will open its doors in the vibrant neighborhood of Nakameguro, exclusively offering 60 new coffee and tea drinks.
On the first floor, customers can experience Japan's first Princi Italian Bakery, which serves freshly baked breads and pizzas daily. If you travel up to the second floor, you can have a drink at the world's largest (28 feet!) Teavana Bar. Or, you can head up to the third floor to grab a tea-inspired drink at Arriviamo, the first cocktail bar at a Starbucks in Japan.
As the only Starbucks Roastery to be built from the ground up, the building was architecturally designed to encompass traditional Japanese style, taking inspiration from Japan's famous cherry blossom trees lining the Meguro River, the press release stated. The space also features a 55-foot-tall blush copper cask adorned with copper cherry blossoms, and the open floor plan is meant to immerse customers in the art of coffee-making. From the origami-inspired ceiling tiles to the glass walls and terraced floors, it's an aesthetically pleasing dream.
Another key feature of this enchanting Starbucks location is the AMU (meaning "to knit together" in Japanese) lounge on the fourth floor — an area for people to gather and discuss important topics. To demonstrate that, the Starbucks Tokyo location will host a discussion event in April to celebrate the role of women leaders in Japan. "We will offer the Tokyo Roastery as a gathering space to spark new ideas and create an impact," said Starbucks Japan CEO Takafumi Minaguchi.
Keep reading for a closer glimpse at this gorgeous new Starbucks.
Source: Read Full Article