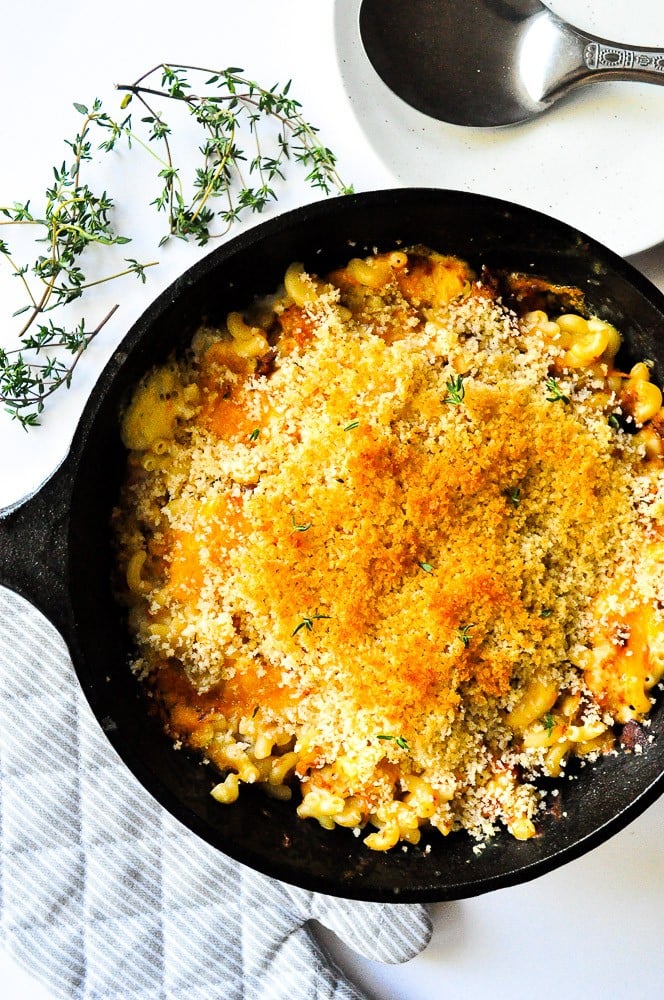 Side or Main Dish? This Delicious Butternut Squash Mac and Cheese Will Impress

It's confession time. My guilty pleasure is macaroni and cheese. Now, not just any macaroni and cheese, but the boxed kind. Yes, the one with the packet of powdered cheese that probably has a lot of weird and unnatural stuff added to it. But, hey, what you don't know won't kill you, right? I like to live life on the edge, and if that means I get my dose of happiness from a box of powdered cheese and elbow macaroni, why not. But that's not to say every once in a while I don't like to indulge in a really lavish and gourmet version of mac and cheese.
Since it's the season of pumpkin spice and everything nice and, of course, gourds, there's no better time or place than now to bring butternut squash into the cheesy mix. I love combining sweet notes with the nutty ones that are already in mac and cheese from the nutmeg and unique selection of cheeses. If this hasn't been torture enough yet, let's get cooking so we can sink our forks into this immediately. Whether you're making this as a side for Thanksgiving or as a main dish for a Fall-inspired dinner, it'll be a hit!
Source: Read Full Article