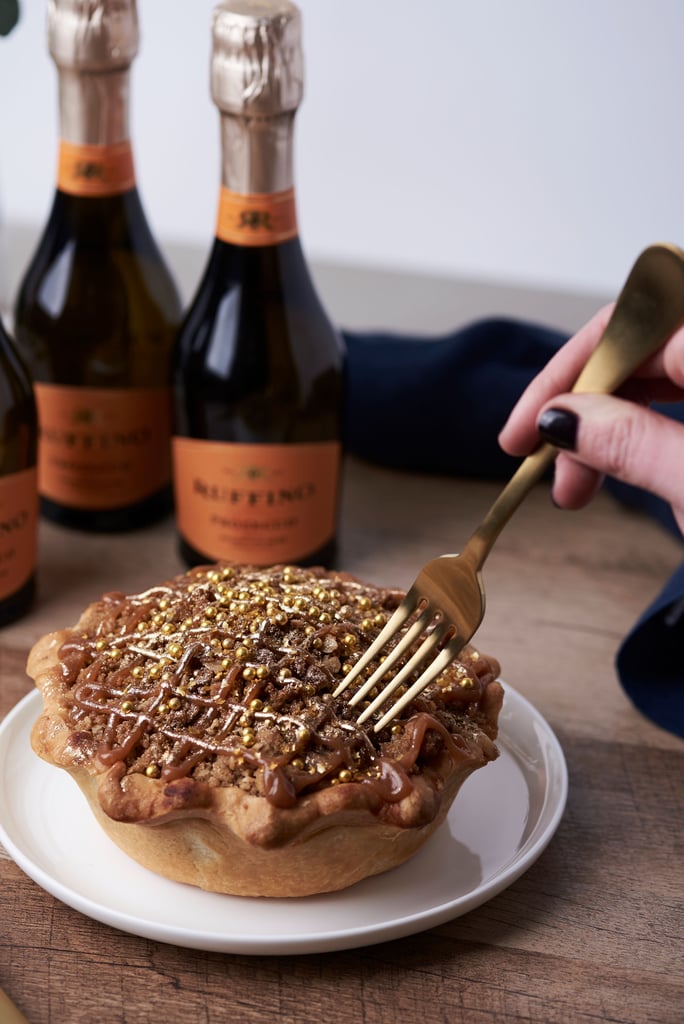 Pass the bubbly! We've found the perfect dessert with a twist for any holiday table: Prosecco pie. Ruffino wines and New York City's Little Pie Company have managed to combine our two favorite things to make the ultimate party pastry. The pie, which comes in a five-inch personal size or a 10-inch version for sharing, is gooey on the inside with tangy apples that play off the sweetness of the Prosecco. The dessert is adorned with a gilded, golden topping that looks like it belongs inside a party cracker.
"We had a blast creating the Ruffino Prosecco Pie, from finding the perfect balance between the prosecco, apple and salted caramel to ensure its mouthwatering taste, to decorating the crust," said Little Pie Company's creator Arnold Wilkerson.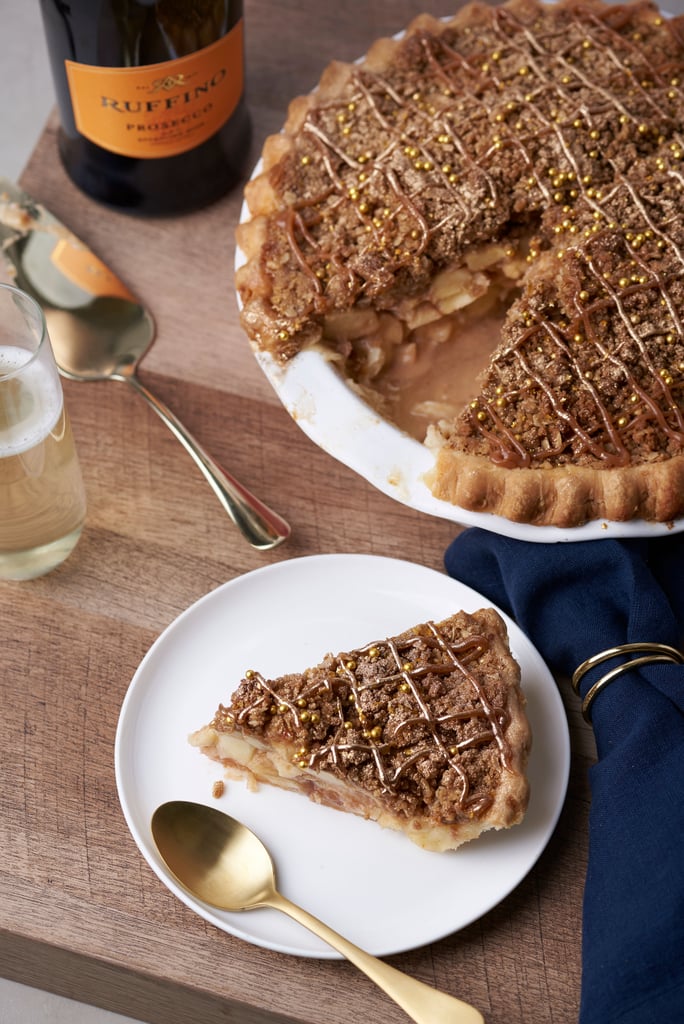 The best part? The Little Pie Company will ship the limited-edition pie nationwide. The Prosecco Salted Caramel Pie is available until Dec. 31 so you can serve it at your holiday party or bring it as a gift to impress your significant other's parents. Either way, everyone will surely be trying to steal an extra slice.
Source: Read Full Article