POPSUGAR is excited to present the first online look at this pecan pie recipe from Mark Bittman's How to Bake Everything.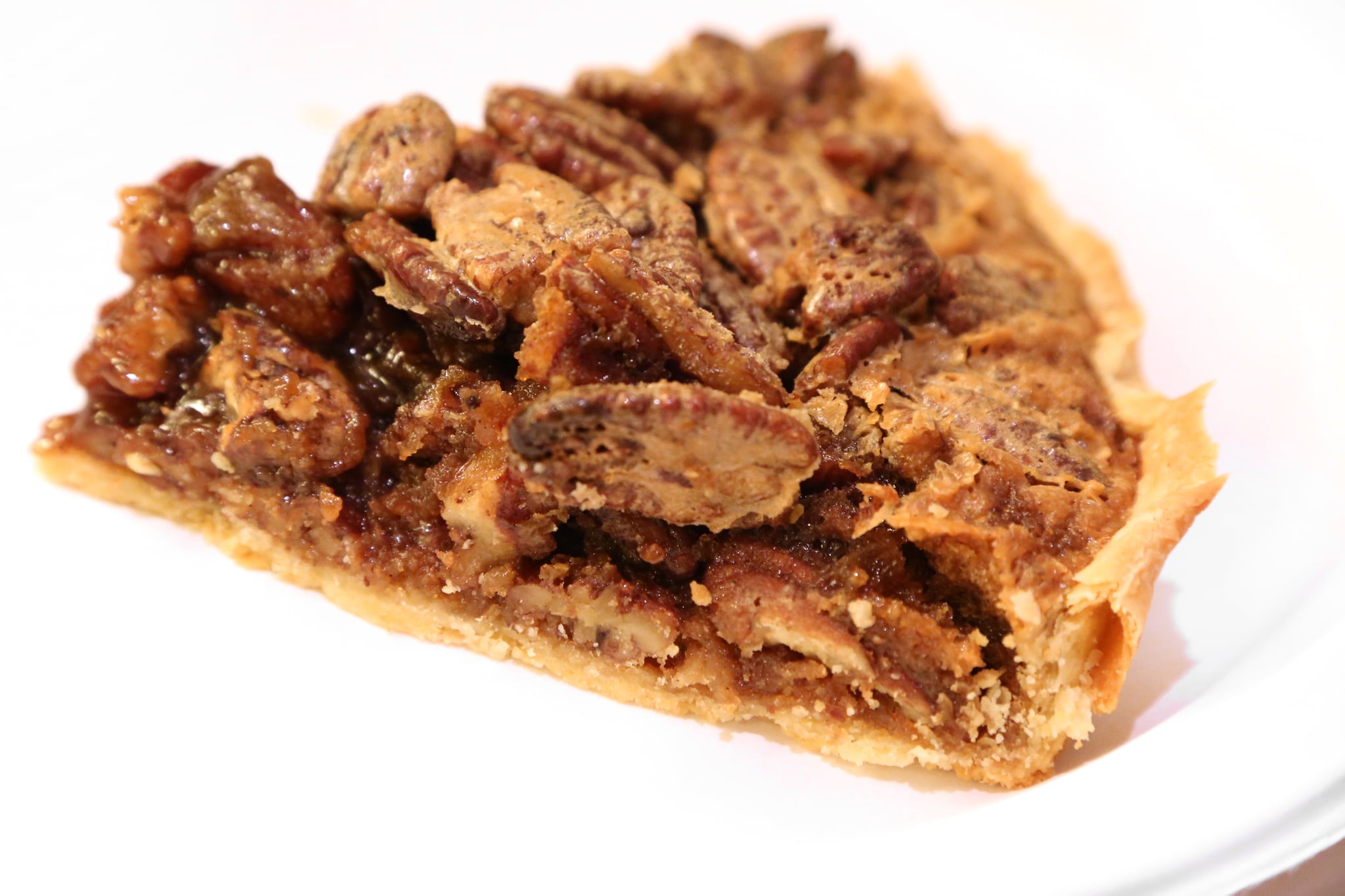 POPSUGAR Photography / Anna Monette Roberts
There is a reason pecan pie is a classic: it's a standout – rich and sweet and nutty. I've bucked tradition and made it without corn syrup. White and brown sugar give you a denser result. You can vary it in lots of ways: add bourbon, espresso powder, or butterscotch. Sometimes, it's fun to use peanuts instead of pecans. Top with ice cream or whipped cream.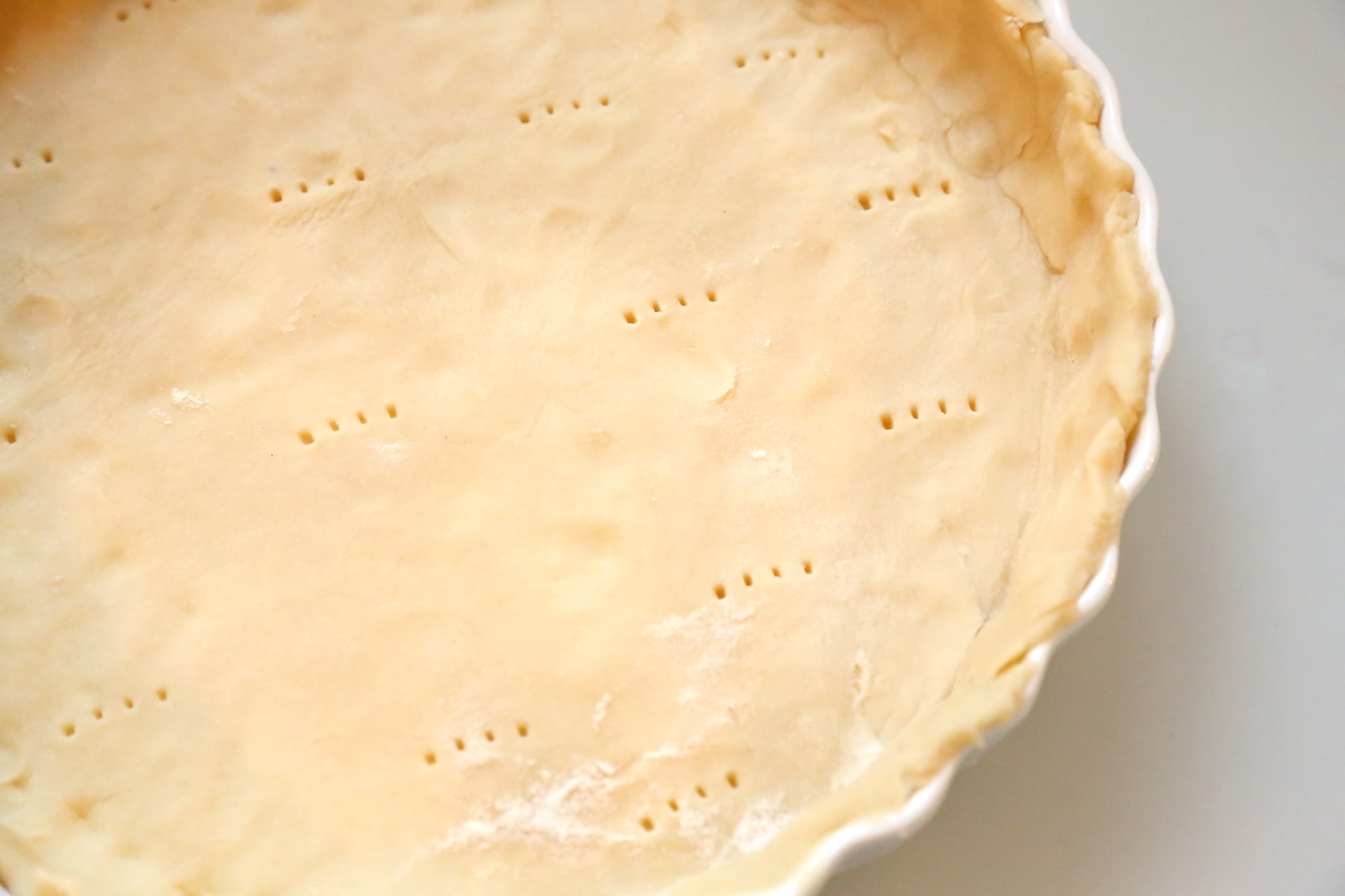 POPSUGAR Photography / Anna Monette Roberts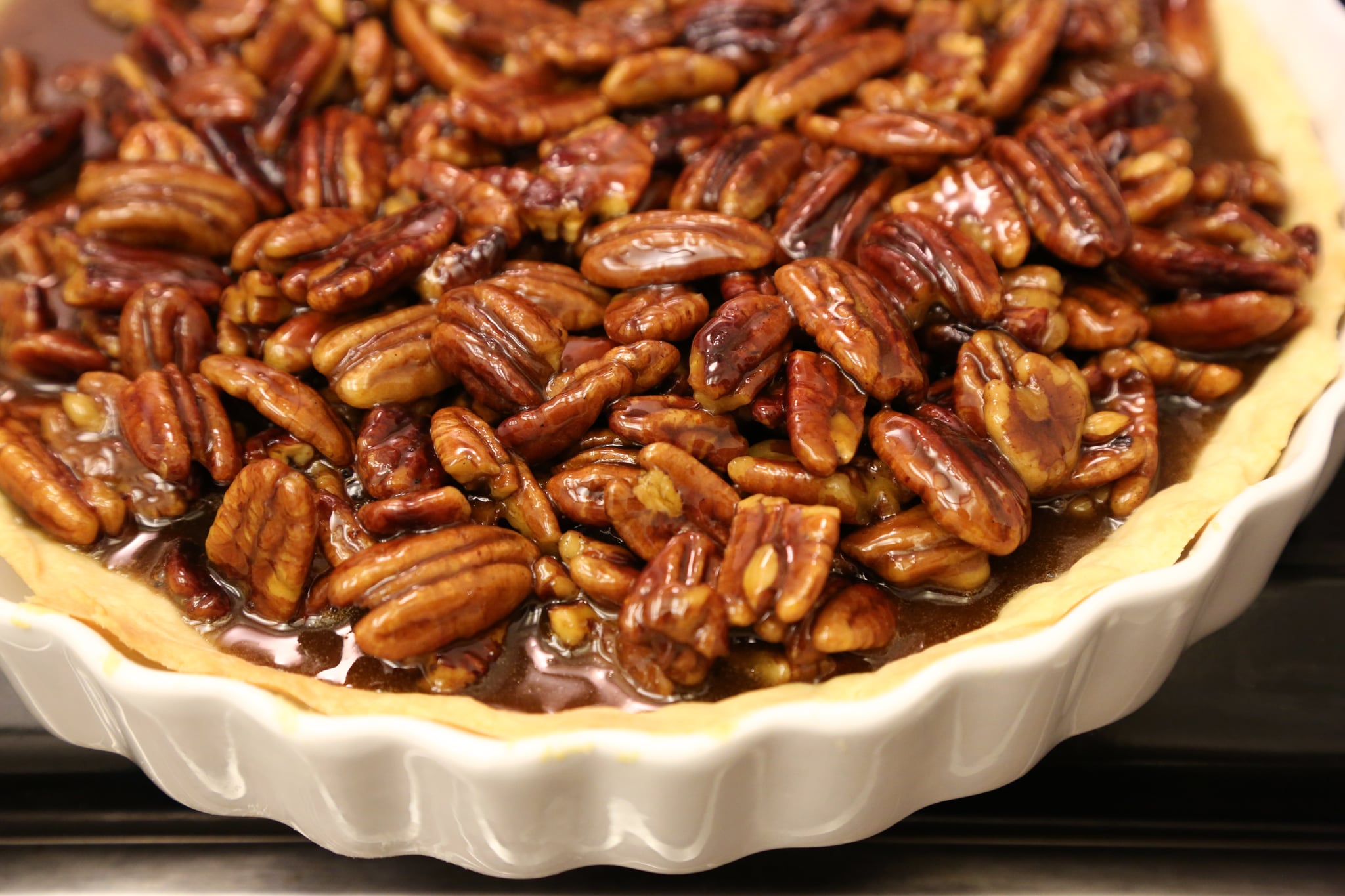 POPSUGAR Photography / Anna Monette Roberts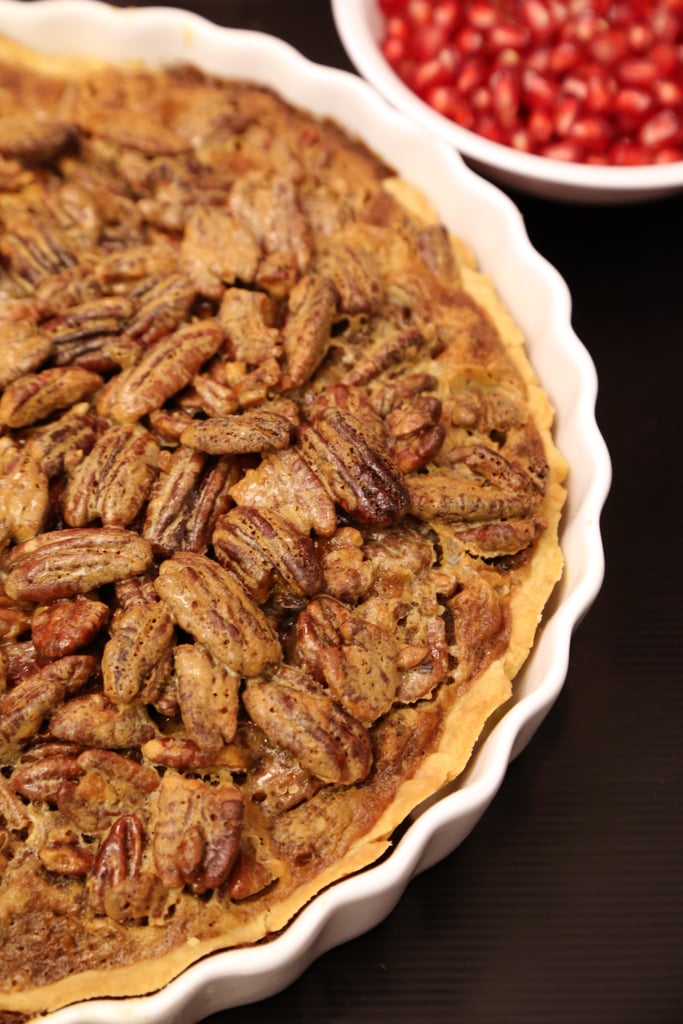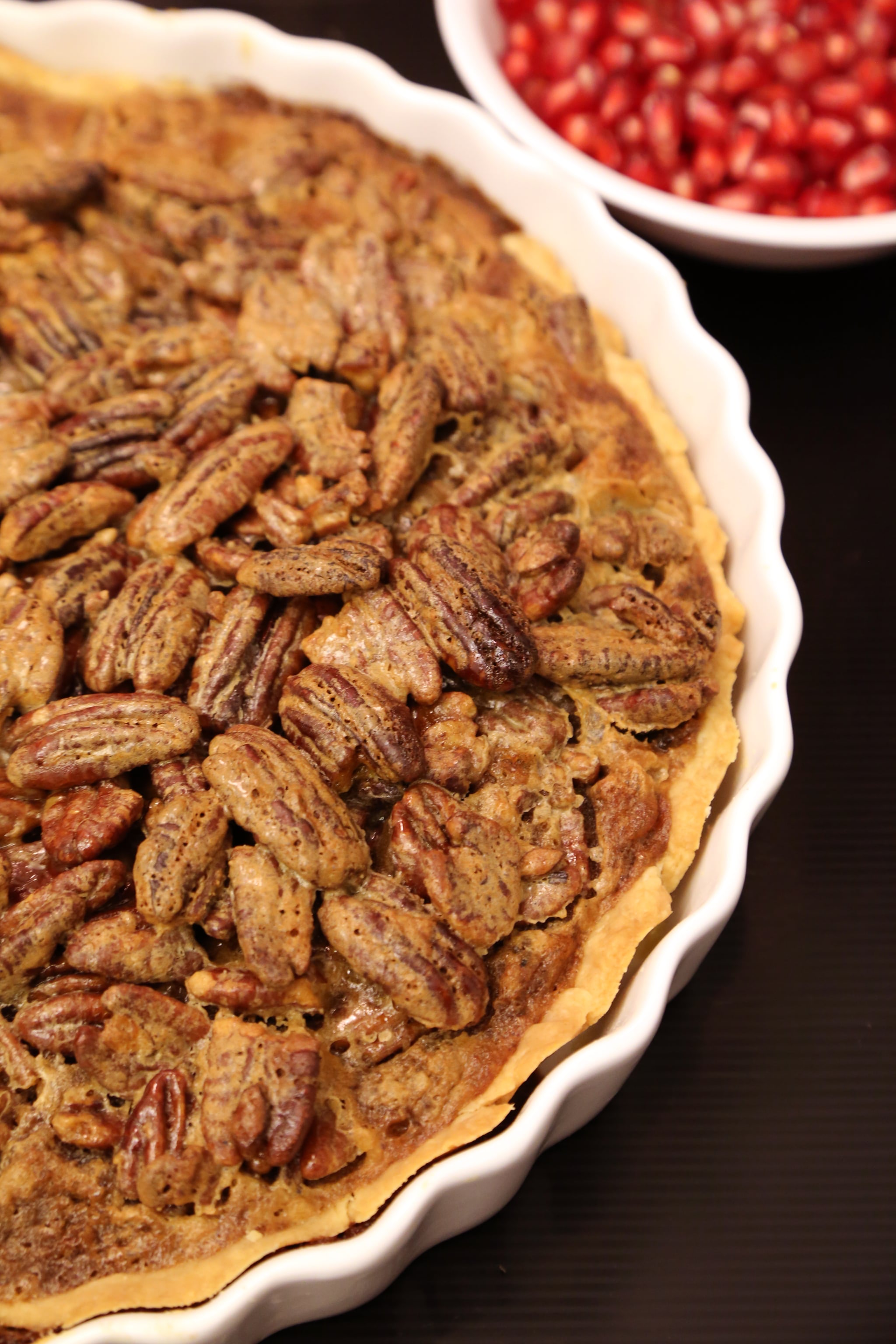 POPSUGAR Photography / Anna Monette Roberts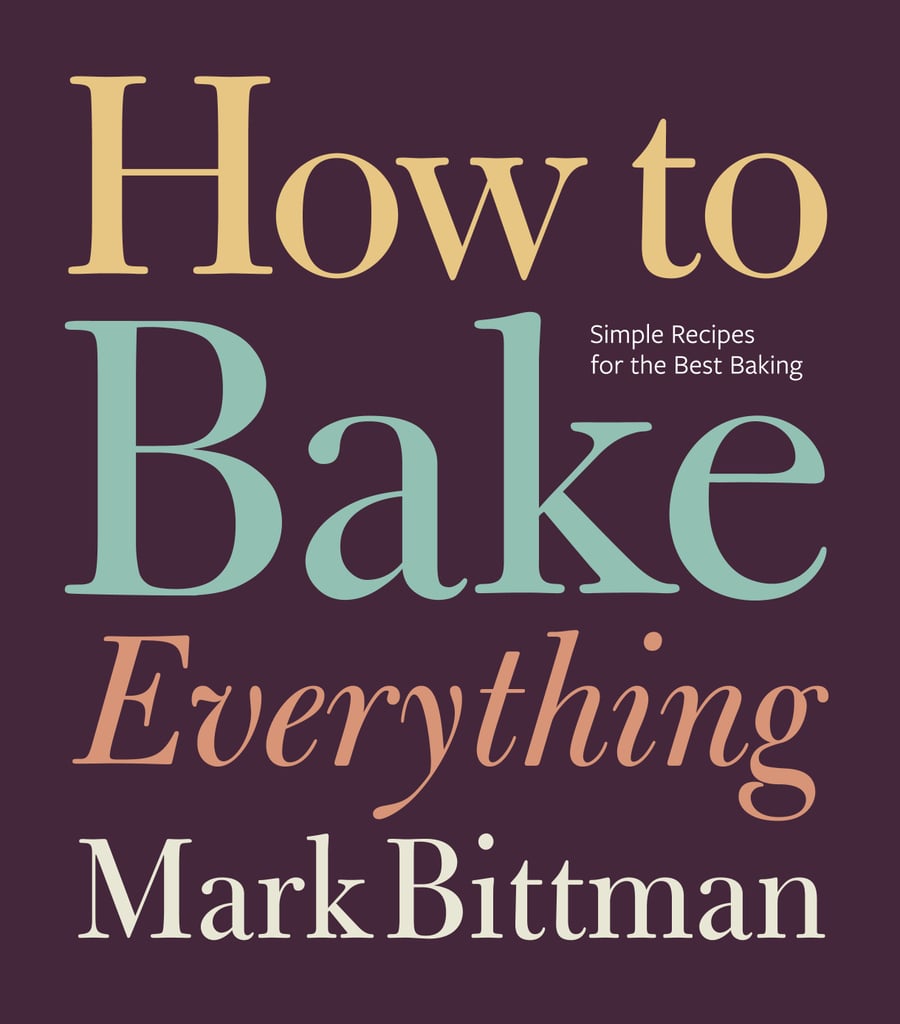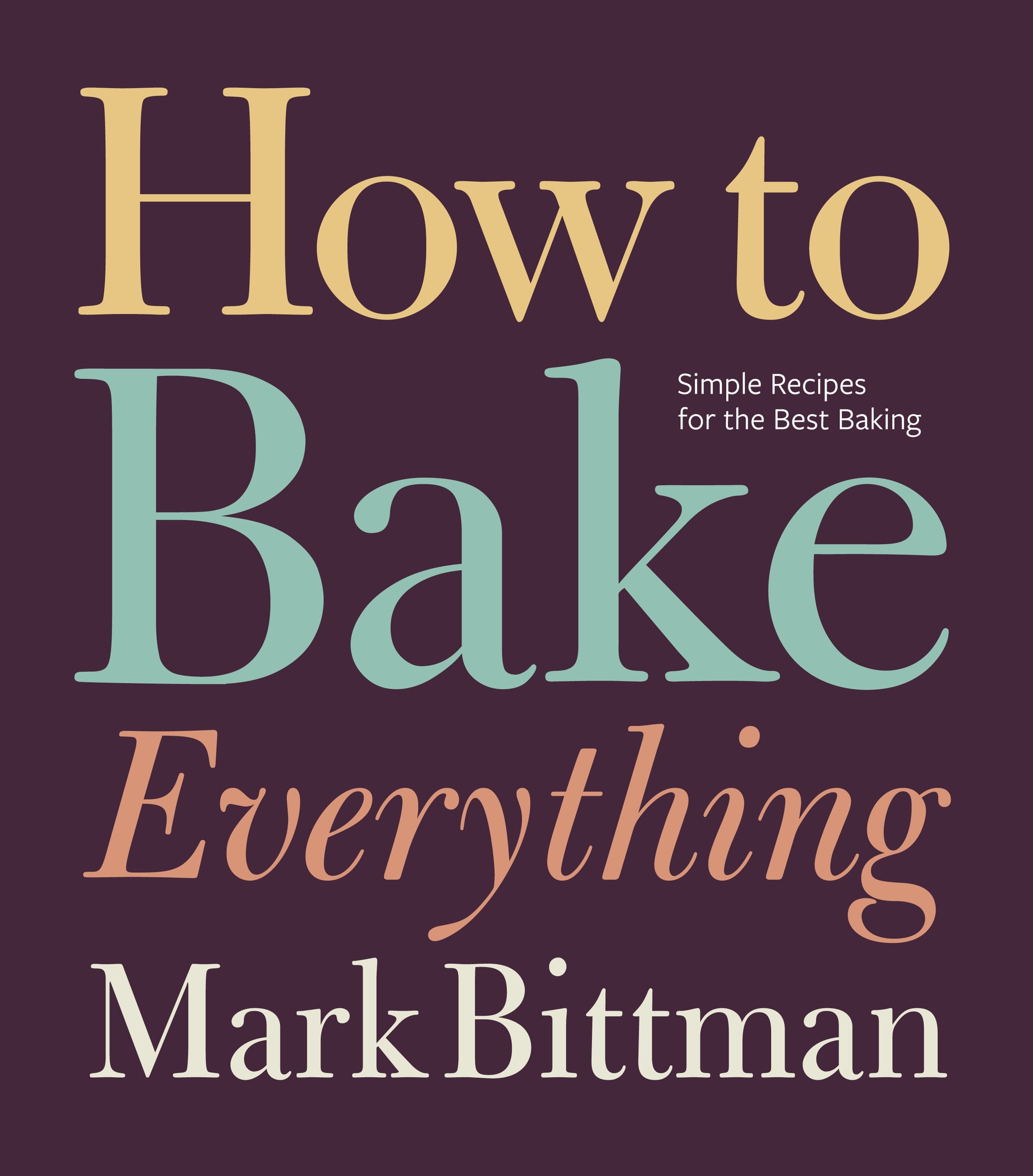 Design by Kelly Doe and Emily Crawford
Pecan Pie
Notes
Because pie crust uses so few ingredients, quality and technique make all the difference in getting a flaky, delicious result. Don't overwork the dough and keep it cool.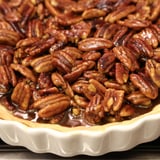 Ingredients
Directions
Bourbon-Pecan Pie: A sweet pie with a kick: substitute 1/4 cup bourbon for the vanilla extract.
Syrupy Pecan Pie: For those who prefer to use corn syrup: substitute 1 cup light corn syrup for the granulated sugar.
Coffee-Pecan Pie: For a second wind – and perhaps a second slice: add 1 tablespoon instant espresso powder with the vanilla.
Chocolate-Pecan Pie: The added step for chocolate-lovers: before beginning step 2, melt 2 ounces dark chocolate with 3 tablespoons butter until smooth. Let cool while you beat the eggs, sugars, and salt (omit the remaining butter). Combine the chocolate and egg mixtures and warm gently as in step 2, then proceed as directed.
Butterscotch-Pecan Pie: Extra sugary and caramelly: use 4 eggs, 1 cup brown sugar, and add 3/4 cup cream. Omit the granulated sugar. Add the cream with the sugar and butter in step 2 and proceed as directed.
Chocolate-Hazelnut Pie: Make the Chocolate-Pecan Pie variation above, but substitute hazelnuts for the pecans.
Caramel-Peanut Pie: This is really killer: substitute peanuts for the pecans. Place the sugars in a medium saucepan over medium heat and cook until the sugar melts and the mixture turns a deep amber color, resisting the urge to stir as this can cause the sugar to crystallize. Remove from the heat and whisk in 1/4 cup cream (be careful; it can foam up) along with the vanilla and salt. When the caramel is warm but not hot, add the eggs and melted butter and beat until smooth. Stir in the peanuts and proceed with the recipe.
Text excerpted from How to Bake Everything © 2016 by Mark Bittman. Reproduced by permission of Houghton Mifflin Harcourt. All rights reserved.
Information

Source: Read Full Article