General Mills never fails to bring us new, exciting cereal, and Fillows are unlike any other you've had before. Fillows come in two flavors, and both are filled with crème. So yes, dessert for breakfast is officially acceptable.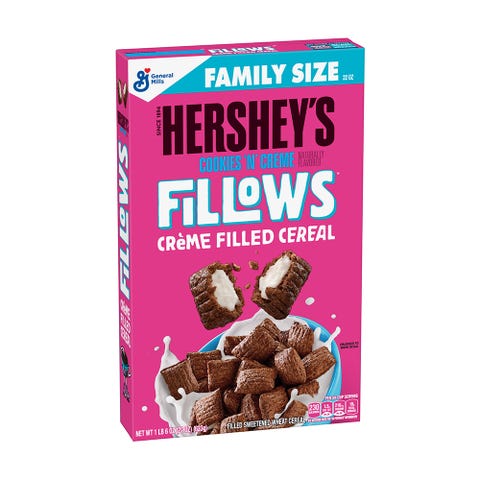 Pillsbury is known for its cinnamon rolls, and now you can eat them in crunchy cereal form. Cinnamon Roll Fillows are a sweetened wheat cereal that are filled with crème. Looking to go a more chocolatey route? Hershey's Cookies 'n' Crème Fillows are also a sweetened wheat cereal with a crème filling. When you take a bite of the cereal, you'll get a burst of crème in your mouth. Yes, I'm salivating too.
Both cereals are currently available at select stores, including 1,700 Walmart locations, a PR rep told Best Products. They will be more widely available this fall. You can get a family-sized box of each cereal for $3.98.
While there are plenty of cereals that taste more like a snack than breakfast, these little pockets of sweet goodness just might beat them all. Run to the store — like, now — and get plenty of Fillows and milk to fuel your day.
I can't help but wonder if the Hershey's chocolate and crème combo tastes like an Oreo at all. Maybe that'll be the next collaboration …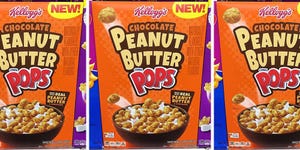 Source: Read Full Article