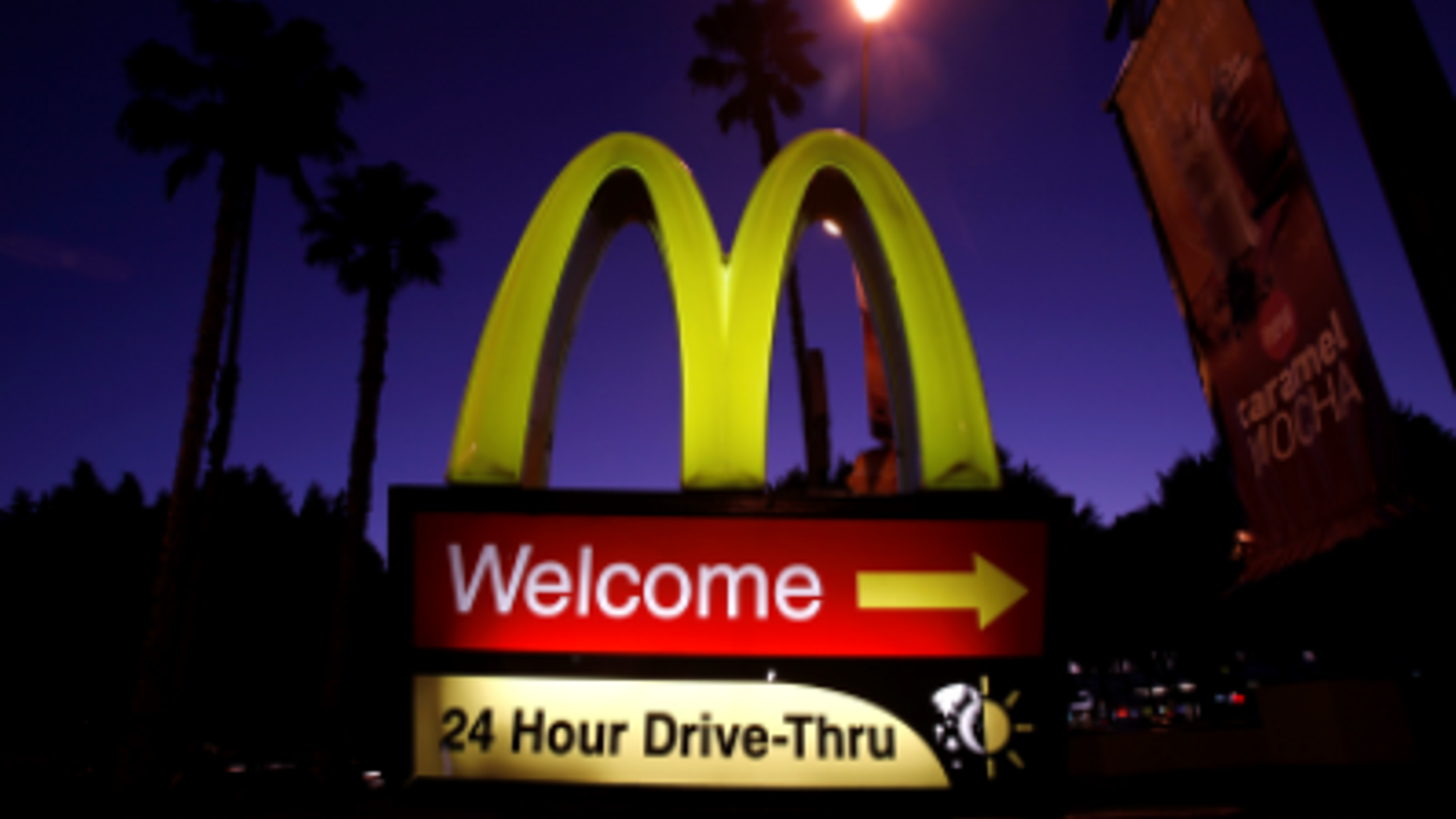 Shamsher Butt, was making a late-night run to the fast food chain in King's Lynn, UK, when the incident occured.
(Reuters)
A drunk British McDonald's customer tried to barter for his meal – and it cost him hundreds of dollars and seeing the birth of his child.
Shamsher Butt, was making a late-night run to the fast food chain in King's Lynn, UK, earlier this month. However, when Butt, who had driven drunk, got to the drive-thru window, he tried to pay for his order by offering the McDonald's employee a potato chip package. When that backfired, Butt allegedly tried to pay with a sock.
MCDONALD'S TOUCHSCREENS TEST POSITIVE FOR TRACES OF FECES, DEADLY BACTERIA
"The defendant first asked if he could get a staff discount. He was slurring his words. He tried to pay for his food with a crisp packet and then found a £10($12 USD) note," prosecutor Jane Walker said, Lynn News reported.
The employee asked Butt to wait for his food in the parking lot. Another McDonald's employee reportedly called the police while he waited.
MCDONALD'S CUSTOMER ARRESTED FOR ALLEGEDLY PULLING A GUN ON GROUP OF TEENS
Once police arrived around 4:40 a.m., they administered a breathalyzer test. Butt, 29, was two-times over the legal limit. Butt allegedly told officers he had two vodka and Cokes at a nightclub before he got behind the wheel, Lynn News reported.
Butt was arrested for drinking and driving, to which he pleaded guilty. Butt was taken to jail, where he was held the following day – the day his wife was due to give birth to their son.
"He was in high jinks. His wife was going to give birth the following day. He was supposed to take her to hospital but he was in the police station," Alison Muir said.
FOLLOW US ON FACEBOOK FOR MORE FOX LIFESTYLE NEWS
Butt was banned from driving for 18 months, costing him his job as a delivery driver. Though that can be reduced to 18 weeks after a successful completion of a drunk-driving rehabilitation course, Lynn News reported.
He was also fined $154, as well as was forced to pay $109 in court costs and a $38.50 victim surcharge.
Source: Read Full Article