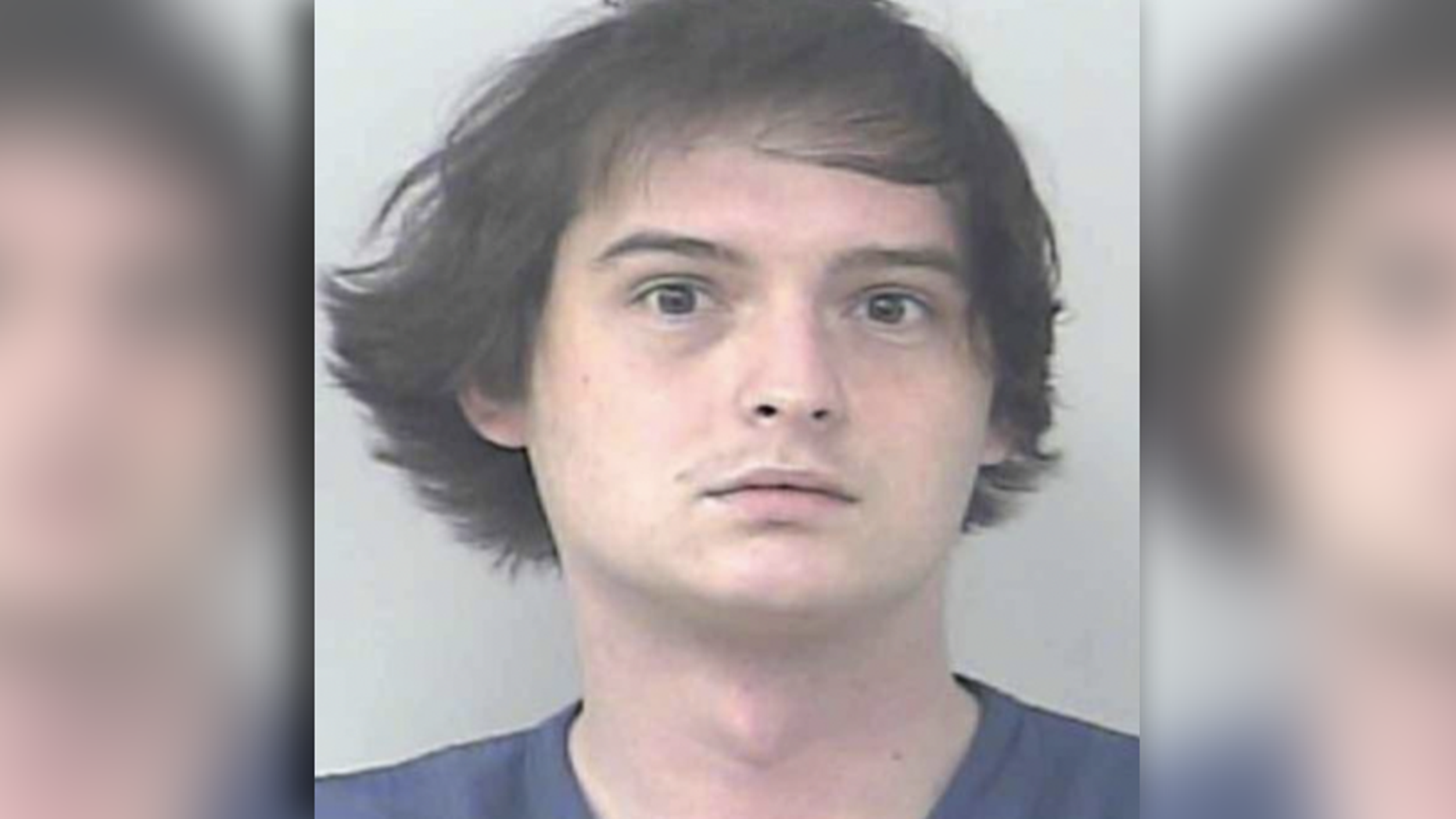 The man was arrested for drug possession and DUI.
(Port St. Lucie Police Department)
A man was arrested on Sunday morning after he tried to use marijuana as payment at a McDonald's drive-thru in Florida.
According to Port St. Lucie police, Anthony Gallagher, 23, ordered at the drive-thru window around 2 a.m. and tried to trade a bag of marijuana for the food.
MCDONALD'S RESPONDS TO VIRAL VIDEO OF EMPLOYEE KICKING OUT 'SWEET OLD LADY'
"The McDonald's worker told police that a man in a Pontiac four-door drove through the drive-thru of the McDonald's trying to exchange a baggie of marijuana for food," police said in a Facebook post.
The McDonald's employee reportedly refused and Gallagher left the fast-food chain before police were called. However, Gallagher returned to the drive-thru later and officers, who had been given a description of the vehicle and Gallagher, stopped him.
MCDONALD'S CUSTOMERS' $5M LAWSUIT OVER UNWANTED QUARTER POUNDER CHEESE DISMISSED BY JUDGE
"A short time later, the suspect again went through the drive-thru of the McDonald's," police said. "(Police) made contact with the suspect and noticed a heavy odor of marijuana emitting from the car."
Gallagher reportedly told police he offered to exchange marijuana for the food as a joke.
Officers searched the vehicle and found a bag of marijuana under 20 grams.
FOLLOW US ON FACEBOOK FOR MORE FOX LIFESTYLE NEWS
Gallagher was arrested on drug possession and driving under the influence.
Source: Read Full Article