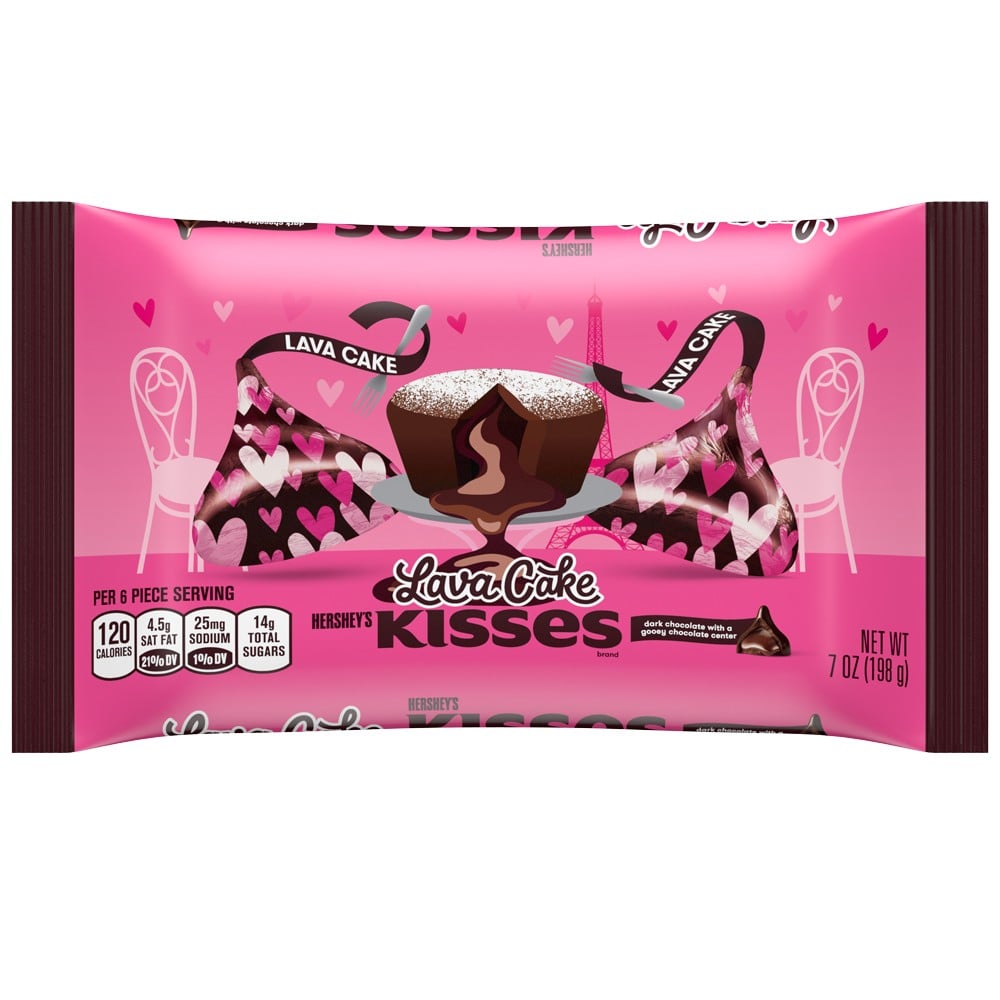 Lava Cake Hershey's Kisses Are Now Available, and They're Oozing With Chocolaty Goodness

A lava cake is one of the most decadent, delicious, ooey-gooey desserts of all time, and now it exists in bite-size, prepackaged form. The brilliant people who come up with new Hershey's Kisses flavors have done us all a favor and released the new Valentine's Day flavor early: Lava Cake! Each individually wrapped Kiss has a "smooth melted cocoa center surrounded by a decadent dark chocolate plume," and based on the product images, I'm practically drooling.
Even though this is technically a Valentine's Day flavor that would complete a romantic meal on Feb. 14, the Lava Cake Hershey's Kisses ($4) have been on store shelves since the end of December. It doesn't matter if you have a significant other — treat yourself to these ASAP.
Source: Read Full Article