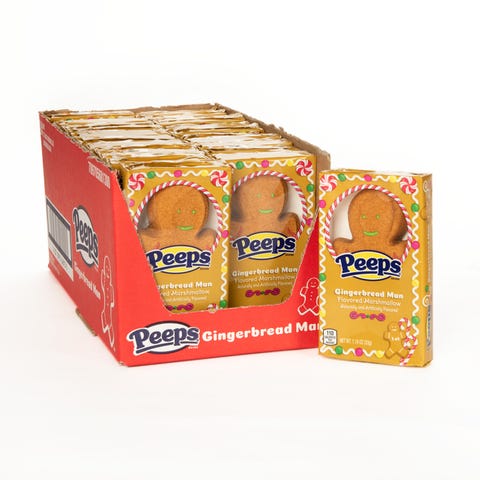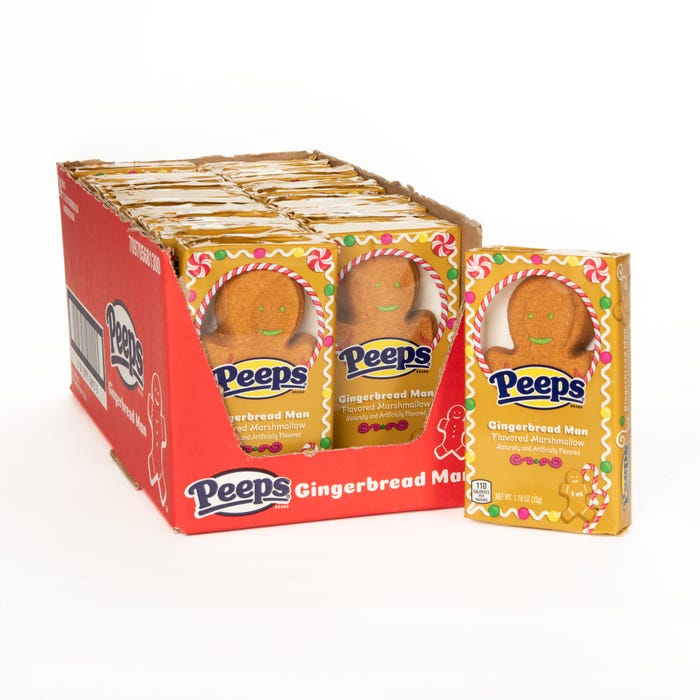 Now that Halloween is over, gingerbread/peppermint/Christmas cookie-flavored everything is about to start nudging out pumpkin spice, and honestly, I'm pretty excited.
Sure, you can eat any of those things any time of year if you want, but there's something a little more fun about breaking out the gingerbread men in December.
To add to the holiday cheer, Peeps launched GIANT gingerbread man marshmallows this year, and they're basically the size of a whole sleeve of Peeps in one. Each four-inch-tall marshmallow is dusted in brown sugar and decorated with the appropriate hands, mouth, buttons, and shirt and pants lines. Who wouldn't want to unwrap one of these on Christmas morning?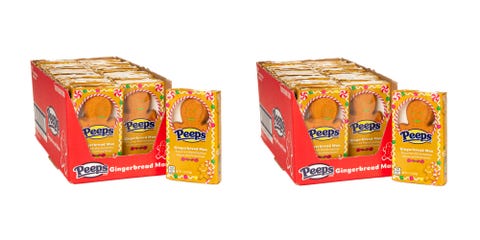 They're also a steal at $1.25 each, or you can buy them by the case. You can find them in grocery and convenience stores, or purchase them online at Peeps' website. Oh, and each giant gingerbread man has 110 calories, and is gluten free and fat free.
The candy company has smaller gingerbread men-shaped Peeps, too, as well as other holiday shapes like snowmen, Christmas trees, and reindeer.
From: Delish
Source: Read Full Article