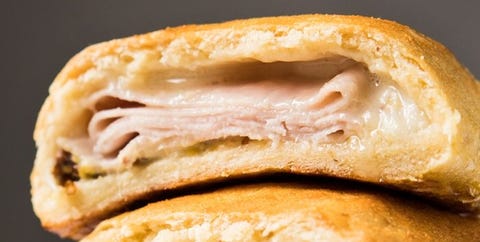 When it comes to lunch or breakfast, you can't go wrong with a classic sandwich stuffed with tasty fillings. But when you're on the keto diet, bread is a no-go—which means you're eating a ton of salads or plain pieces of meat or fish with some veggies. Every. Single. Day.
Since this gets super boring after while, it's nice to find sandwiches that actually are keto-friendly, so you can indulge in your favorite sammies and wraps without going past your daily carb count. Try one of these delicious recipes for your next meal!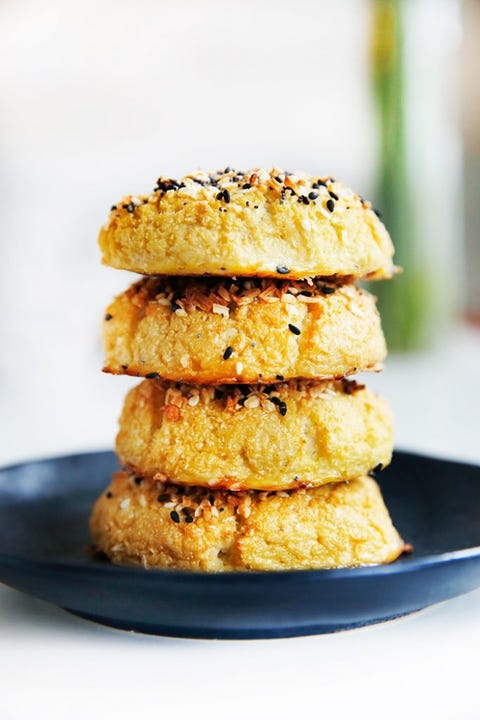 Lexi's Clean Kitchen
'Everything Bagel' Cauliflower Rolls
These rolls by Lexi's Clean Kitchen are made with cauliflower to keep carbs down to 8.4 grams a serving and they allow for fun with the fillings. For breakfast, add an egg with avocado or nut butter, and for lunch try some lean protein with veggies and a creamy sauce. You should be able to eat two and consider each one a mini sandwich.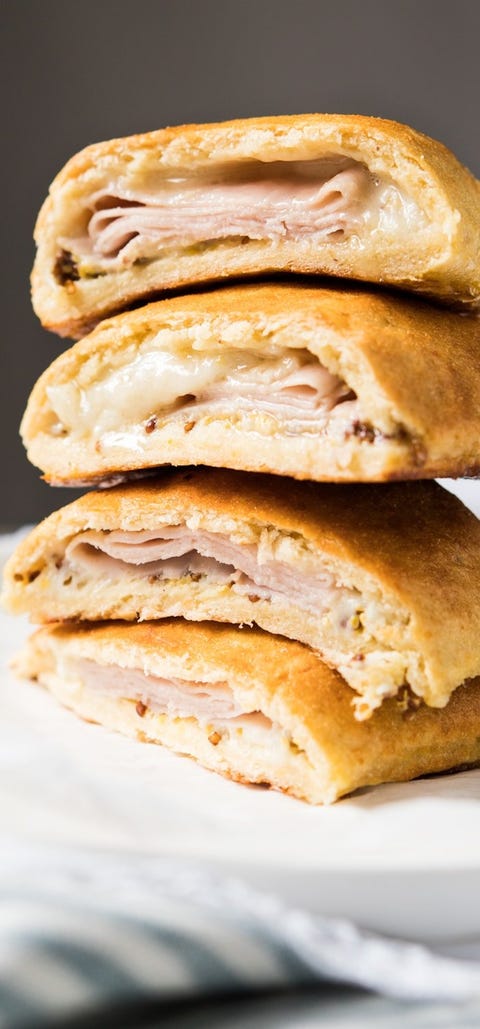 Gnom Gnom
Make-Ahead Breakfast Hot Pockets
Imagine waking up to the smell of a warm breakfast sandwich—mmmm. You can stuff it with whatever you want, but this blogger from Gnom Gnom suggests ham and cheese, like mozzarella, with some Dijon mustard. Can't say it's a bad choice! You'll get 18 grams of fat and only 5 grams of net carbs for each pocket.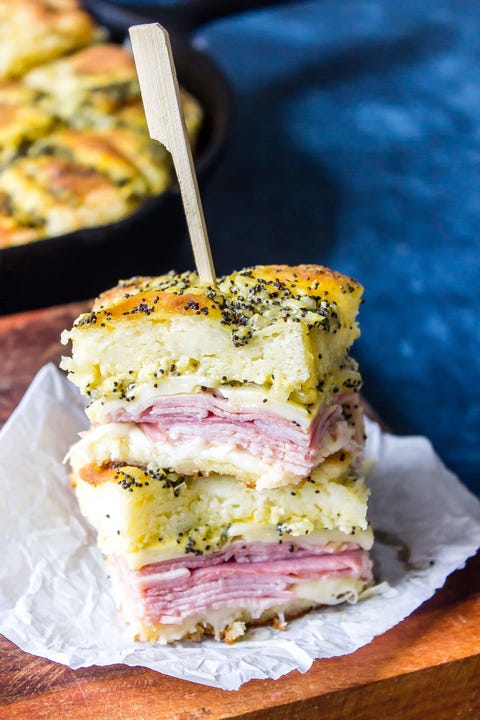 Cast Iron Keto
Keto Baked Ham and Poppy Seed Sliders
This keto sandwich by Cast Iron Keto just screams Jewish deli, and it's the perfect lunchtime meal to munch on. Each serving has 5 grams of net carbs and 37 grams of fat to keep you in ketosis. The best part? The rolls are soft and flavorful—you'd have no idea they were so low in carbs.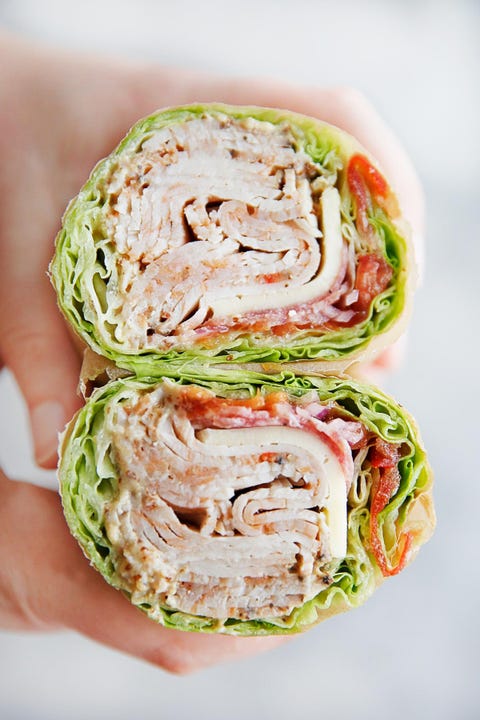 Lexi's Clean Kitchen
Lettuce Wrap Sandwich
Because the fillings are so hearty, like turkey, cheese, and bacon, this lettuce wrap sandwich by Lexi's Clean Kitchen uses zero grains but still holds everything together nicely. You're eating a ton of fat and protein and practically no carbs, as there's no bread. For more fat, add in a rich dressing and some other items like avocado, sour cream, or more bacon.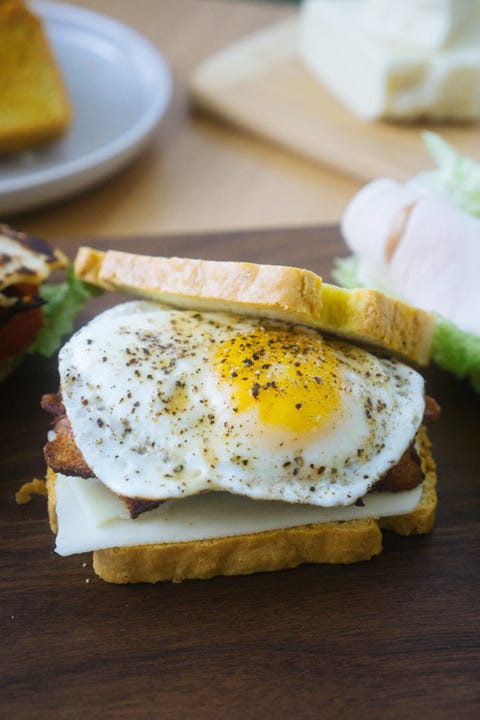 Keto Connect
Keto Bread Breakfast Sandwich
It's a great breakfast recipe but it could also work for an easy lunch. This sandwich by Keto Connect uses low-carb bread and some savory fillings, like an egg, bacon, and Havarti cheese (though any cheese will do) to make a protein-packed, high-fat sandwich that won't kick you out of ketosis. Each one has 31 grams of fat, 25 grams of protein, and only 2.5 grams of net carbs.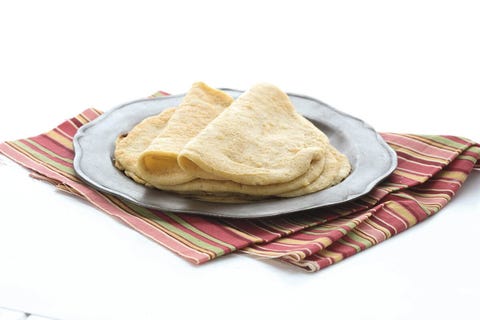 Peace, Love and Low Carb
Low Carb Tortilla Pork Rind Wraps
You can put anything in a wrap—steak, chicken, turkey breast with bacon, lettuce and tomato—and these low-carb, keto-approved tortilla wraps by Peace, Love and Low Carb make eating a sandwich easy. Each wrap has only 94 calories, 0.4 grams of net carbs, 9.7 grams of protein, and 5.6 grams of fat. Play with fillings to add in fat, like avocado or nut butter.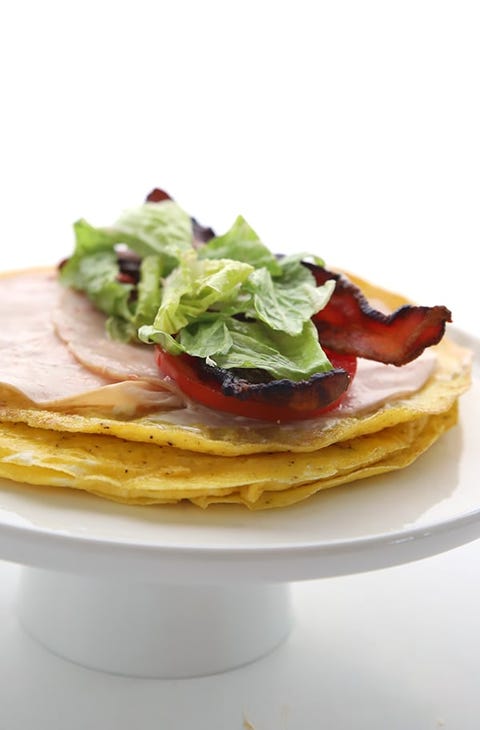 All Day I Dream About Food
Keto Turkey Club Egg Wraps
These wraps by All Day I Dream About Food are great for lunchtime, paired with a small soup or salad. Each sandwich has 19.49 grams of fat and 1.95 grams of net carbs, all for 268 calories. Feel free to add in some extra fats from avocado or a creamy dressing to boost flavor and grams. Or go heavier on the bacon (you know you want to).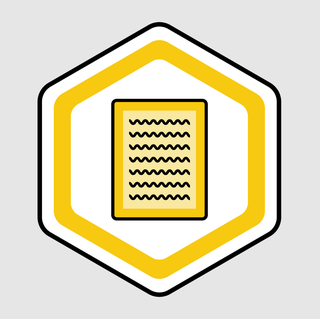 Source: Read Full Article