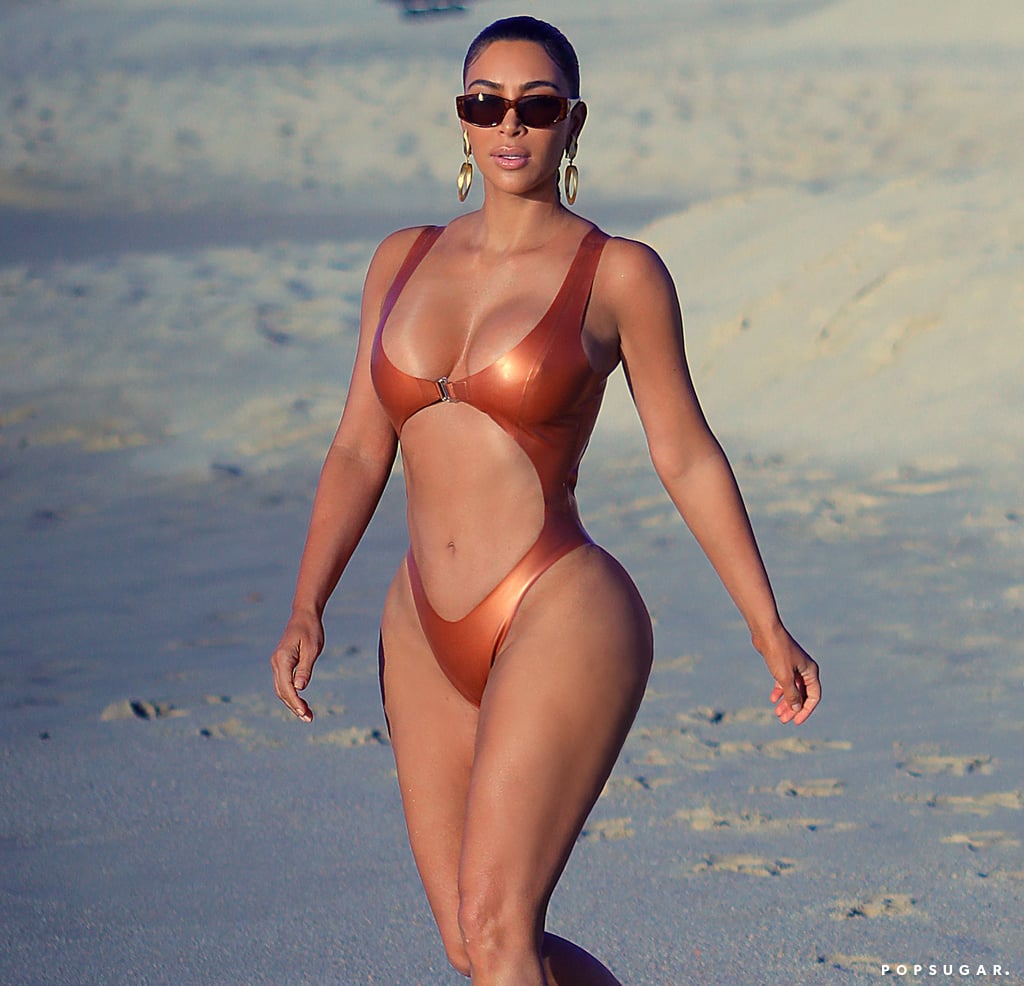 We Have 2 Words For Kim Kardashian's Bronze Monokini: That's Risky

If you were blown away by Kim Kardashian's packing outfit — a pink bikini to prepare her for the heat in Cabo San Lucas, Mexico, where she's vacationing with friends — then I guess you underestimated what was in her suitcase. The reality-TV star and mom of four hit the beach in this incredibly bold suit that looked as if it was taped onto her skin, although, as we know, Kim has a knack for working with body tape. There was a large cutout that brought attention to her waist and abs and a tight buckle at the bust that seemed to barely hold the suit together. Its material appeared to be some sort of latex, which reminded us instantly of Kim Kardashian's famous skintight red carpet looks by Atsuko Kudo. It's like she challenged herself to wear the swimsuit version of the riskiest dress she's ever worn.
But of course there was room to accessorize! Kim wore plated gold architectural hoop earrings and tortoise sunglasses by Christian Dior, her hair braided down her back, skimming the thong bottom of her suit. She held onto a camera, so it's safe to say she'll be posting shots of this swimwear moment soon on her Instagram account, if we know Kim. Scroll through to catch another angle of Kim's racy attire, then shop for bronze swimwear that may not be quite as revealing, but still has the potential power to #breaktheinternet.
Source: Read Full Article