One of the best feelings is watching someone you love open a present you got them, and seeing their eyes light up with excitement. That's when you know you really #nailedit in the gift department. This year, you're really planning on giving Santa a run for his money, even for the friends and family members who are more difficult to shop for. That's where Etsy swoops in to save the day. The online store is my one stop shop for special gifts, and the top gifts on Etsy 2018 are here for you to browse.
Honestly, when I'm blanking, I head on over to Etsy, because they always have everything I need. And not only do they have a ton of cute gifts to choose from, but a lot of them you can get personalized, so it makes your present extra special and unique.
If you find yourself stuck on someone when making your holiday shopping list, check out these six Etsy trends for some inspiration. According to Etsy, these are the gifts that are topping everyone's wish list, so you'll definitely want to "add to cart" sooner rather than later. Then, get ready to pat yourself on the back for giving everyone on your list the best gift ever.
1

Gift A Social Media Detox With A Cool Craft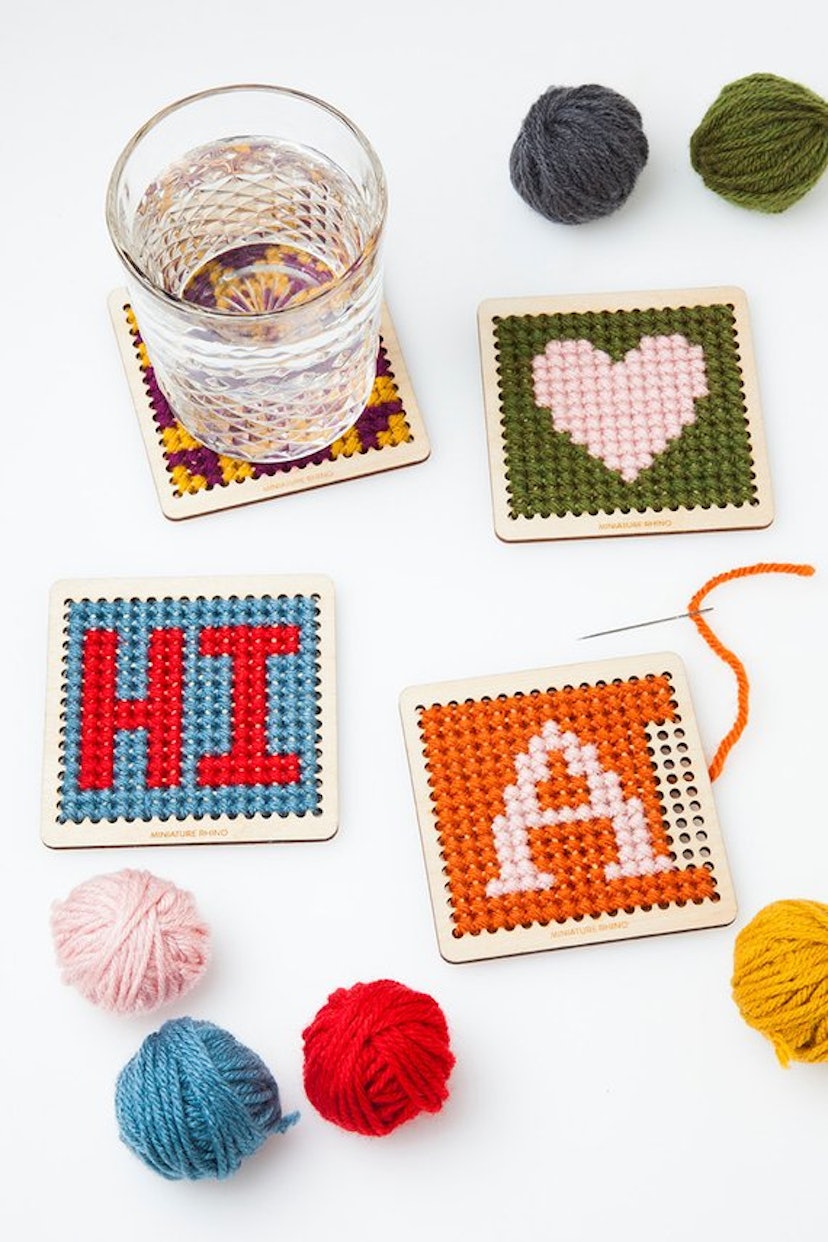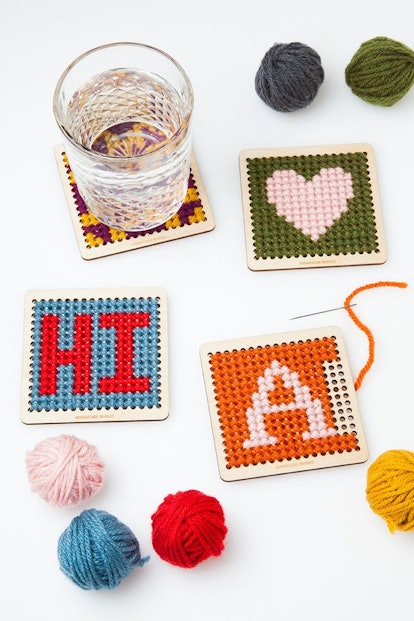 DIY Cross Stitch Wood Coaster Kit
$35
Etsy
Your bestie can get her DIY on with this awesome cross stitch coaster kit from Etsy. She'll love the excuse to unplug from social media for a bit in order to make something cute for her apartment. The kit comes with four coasters that she can design any way she'd like — with their initials, a heart, or even a geometric design of her own.
I don't know about you, but I'm glued to my phone. I spend more time scrolling through social media than I care to admit.
During the holidays, spending quality time with friends and family is so important. That's why Etsy has seen a rise in searches for games like custom Tic Tac Toe, and DIY gifts like "make your own Korean kimchi pickles." Sure, you can always take pics of these special moments and post them to your feed, but now is the time for unplugging and actually creating them.
2

Gift A Picture Your Sister Will Want To Keep Forever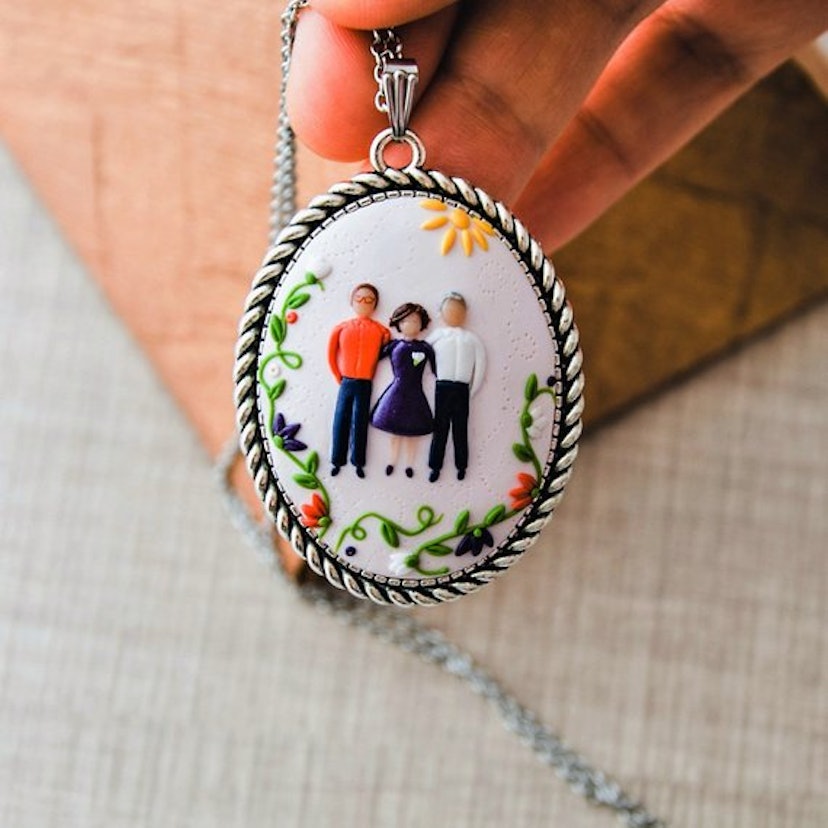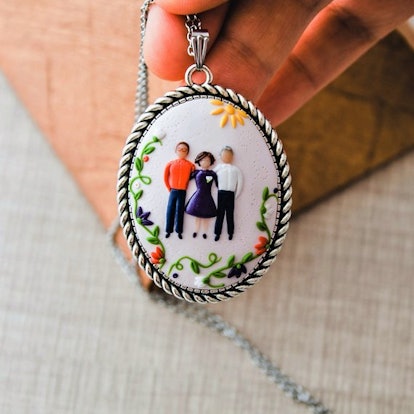 Family Portrait Necklace
$39
Etsy
Get your sis something she'll want to treasure forever: a portrait necklace. Not only is it cute enough to wear with any outfit, but it comes customized to look just like your family. This is the perfect gift for your sis or even your mom.
It seems custom illustrations are trending. A typical selfie may live on your cameral roll forever, but with Etsy, you can also get a portrait of yourself on personalized face magnets or made into wooden family figurines. This new take on pictures is meant to be treasured forever. Even your pet can get in on the fun with 3D portrait jewelry and printed fur baby illustrations. How cute!
3

Gift A Chic Plant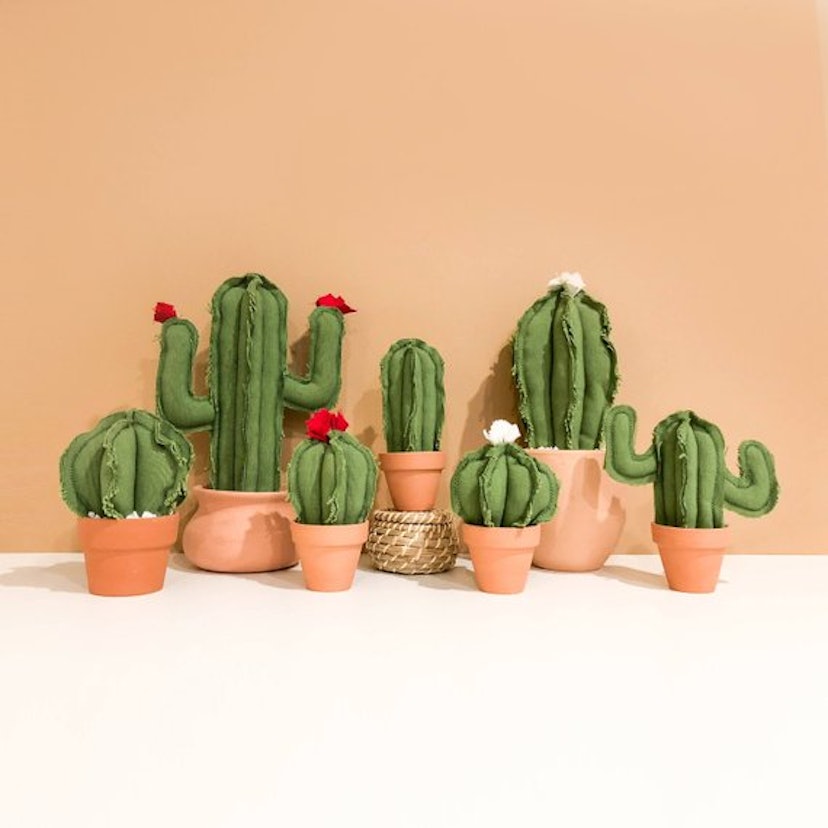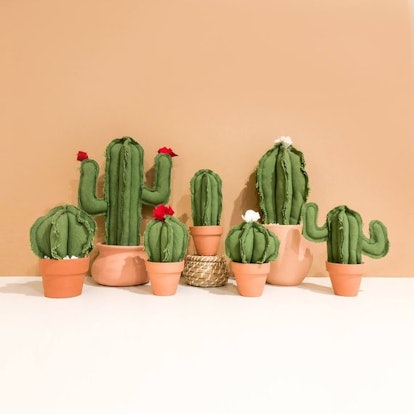 Medium Saguaro Cactus Plush
$44
Etsy
You thought about getting your friend an artsy succulent for the holidays, but this plush cactus will last forever (like your friendship). These potted plush cacti are so adorable, and will look cute on your bestie's dining room table. With this gift, you'll know for sure your present won't succ. (See what I did there?)
A faux plant is a great idea for a present. Consider gifting your friend a succulent pillow, cactus terrarium candle, or potted paper plants. Just don't forget to remind your friend that your love for her will last as long as the plants are blooming (because they'll always be in bloom).
4

Gift Your Family A Modern Day Heirloom They'll Always Keep Close By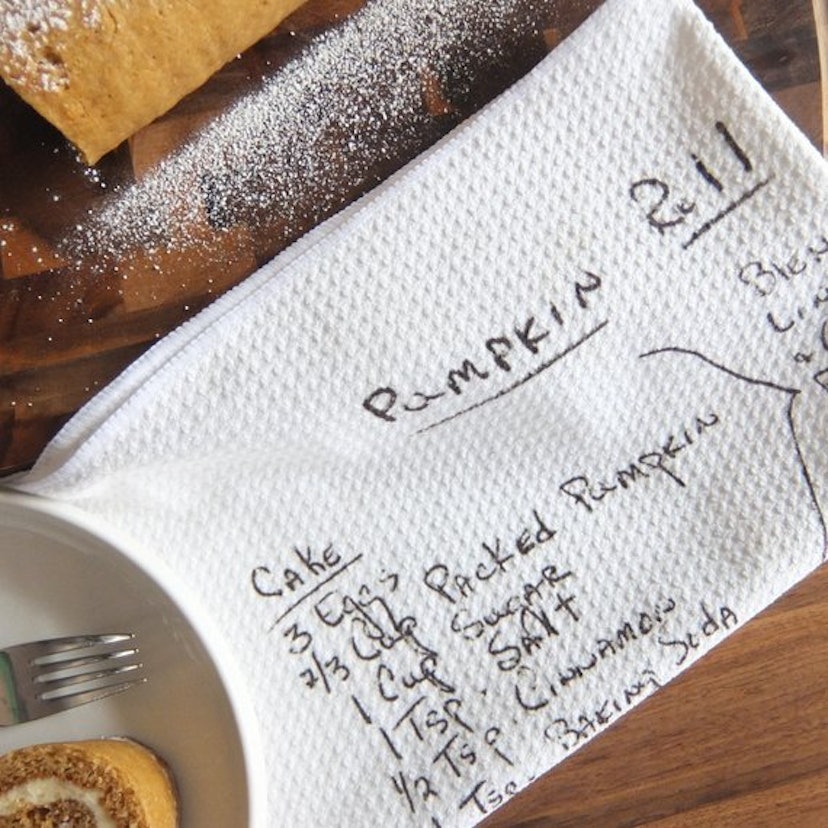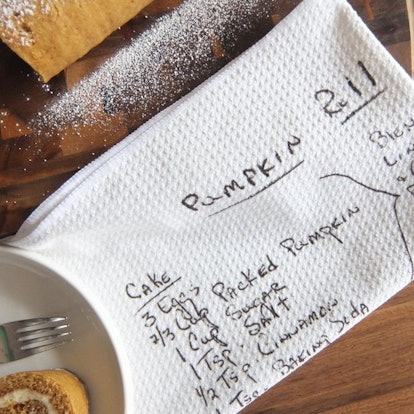 Handwritten Custom Dish Towel with Family Recipe
$25.95
Etsy
Whether you're gifting this custom dish towel to your sibling or parents, it'll ensure their favorite recipe is always close by. Your handwritten recipe will be printed directly on the towel as a thoughtful keepsake.
A family heirloom is always a thoughtful idea for a gift. The only problem is, you may not have any heirlooms to give! That's where Etsy comes in to help you out.
Have your mom's favorite recipe printed on a pie pan, or give her a bracelet with your handwriting. It's a perfect combination of bringing together the old with the new.
5

Gift Something Vintage That'll Make You The "Cool Aunt"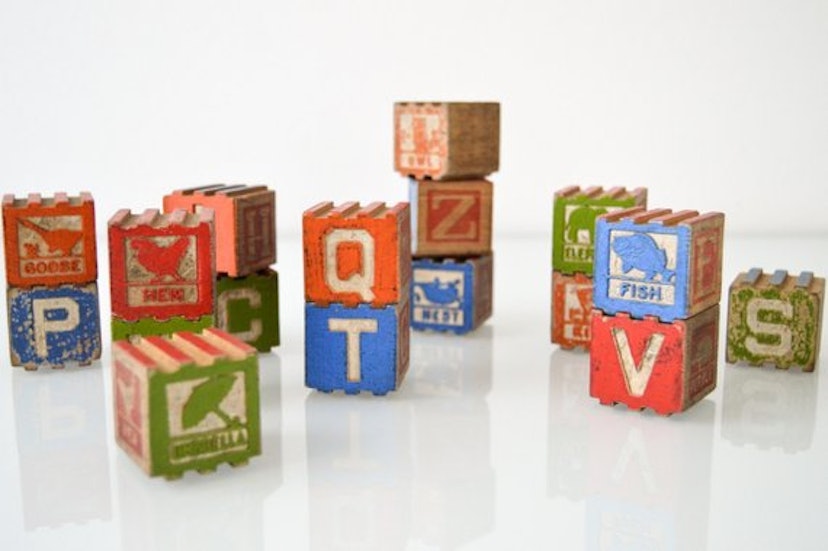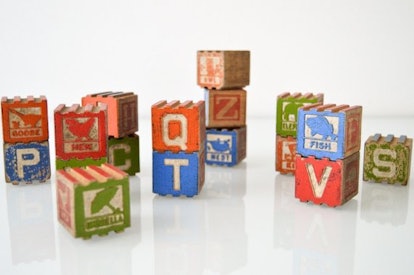 Antique Baby Blocks
$95.20
Etsy
When looking for gifts for your nieces and nephews this holiday season, you could opt for whatever's popular at the toy store, but you want a gift that's truly special. That's why these vintage baby blocks are a great idea.
Vintage is trending, and that's why Etsy is seeing a spike in antique toy searches. Maybe you're looking for a cute present for your baby niece or nephew, and getting on board with this gift trend will surely make you the "cool aunt." Old school toys like this wooden rocking horse and antique toy scooter are both great gifts for kids and to have as decoration.
6

Gift Something With A Whimsy Animal On It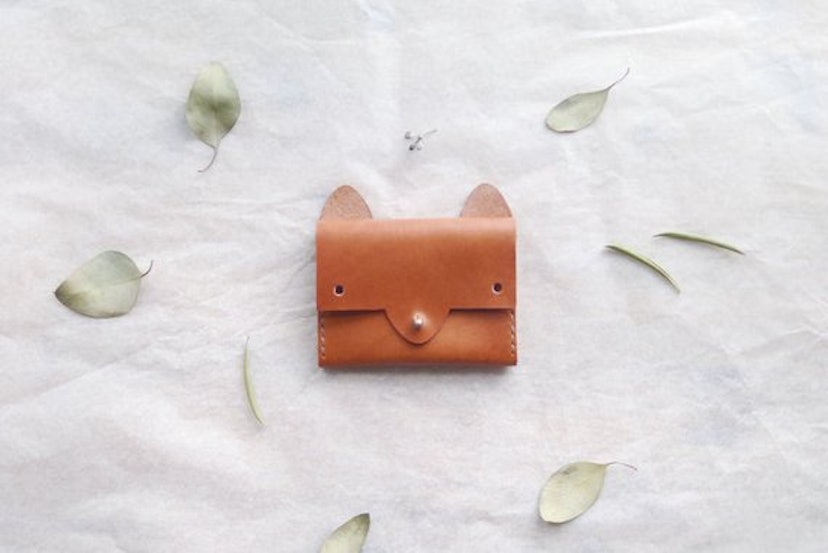 Fox Wallet
$65
Etsy
I don't know about you, but I can't help but say "aww" when I look at this fox wallet. I would gladly rock it on the regular. The design is simple and sleek, so it'll likely match any purse your friend has. (For fox sake, this gift is a no brainer "yes" for me!)
Mystical creatures like unicorns and mermaids have been all the rage, but now people are into the whimsical creatures you can check out at your local zoo. Who doesn't love alpacas, sloths, and foxes? Let's be honest: Any friend will find this giant stuffed alpaca to be too cute for words, and your mom will love this sloth mom and baby necklace.
Source: Read Full Article