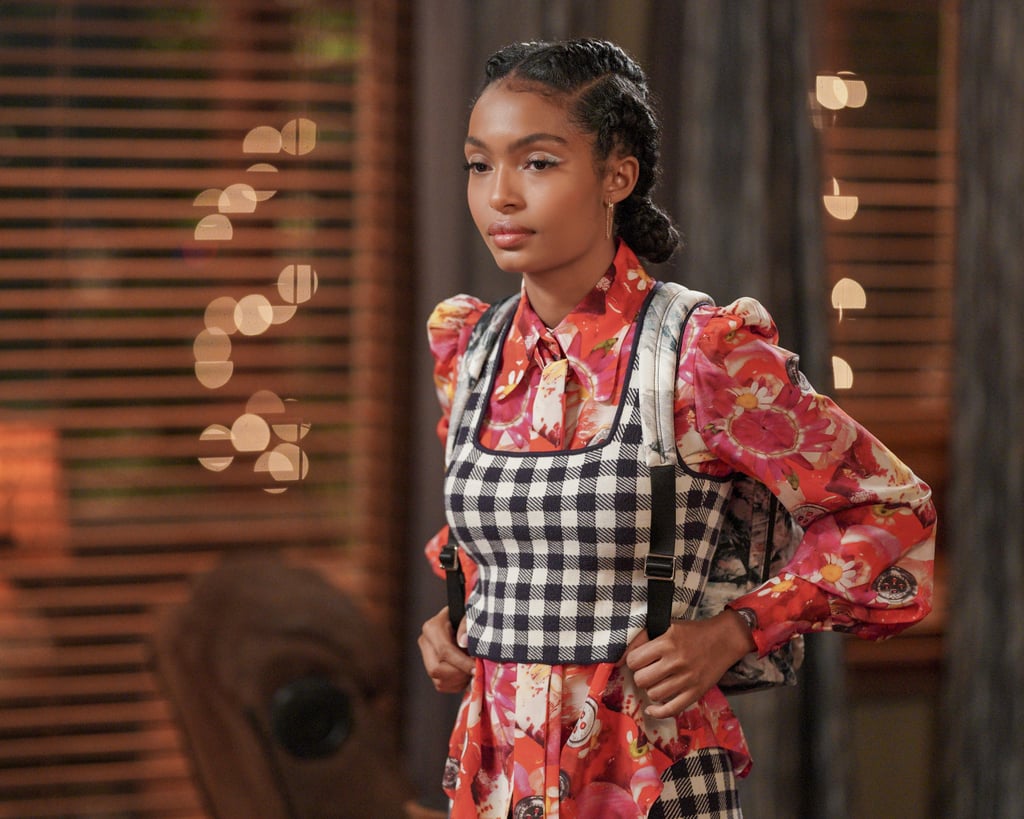 The Surprising Meaning Behind These "Grown-ish" Fashion Looks

Emmy-nominated costume designer Michelle Cole, who styled all the looks on ABC's "Black-ish" and Freeform's "Grown-ish," wants to make one thing clear: Yara Shahidi and Zoey Johnson are two very different people. Shahidi, who played the charming eldest Johnson sister on "Black-ish" since 2014, went on to become a college freshman at Cal U in the spinoff series. "Grown-ish" finds Johnson coming into her own as an adult with a budding career as stylist.
In real life, Shahidi is an actor, activist, and fashion fixture on the red carpet. Styled by Jason Bolden, she's known for sophisticated yet wearable looks, ranging from the trench cape she wore to the Dior fall 2022 show to the electric green midi dress she wore to the 2021 Emmys.
But Zoey Johnson's "Grown-ish" wardrobe differs in one major way: it's eccentric. "Zoey has been the center of the show for the last four seasons, which allows me to have a lot of range with her character," Cole tells POPSUGAR. "When I'm styling for Zoey, she doesn't have a defined look; she loves to play with clothes since her character is working towards being in the fashion world. I get to do the plaids and the wacky prints. It's always a question of who does she want to be that day? It's mismatch, but it's so darn cute."
Since Cole has been working with Shahidi since she was 13, they've developed a rapport that enhances the collaboration process. "She's always had input, but now that she's developed into this powerful, professional young woman, she has even more input, so she never wears anything that she doesn't like," Cole said of her working relationship with Shahidi. "But there isn't an 'Oh, I have to wear this' attitude. The decisions are more so driven by what the character would wear and her specific style."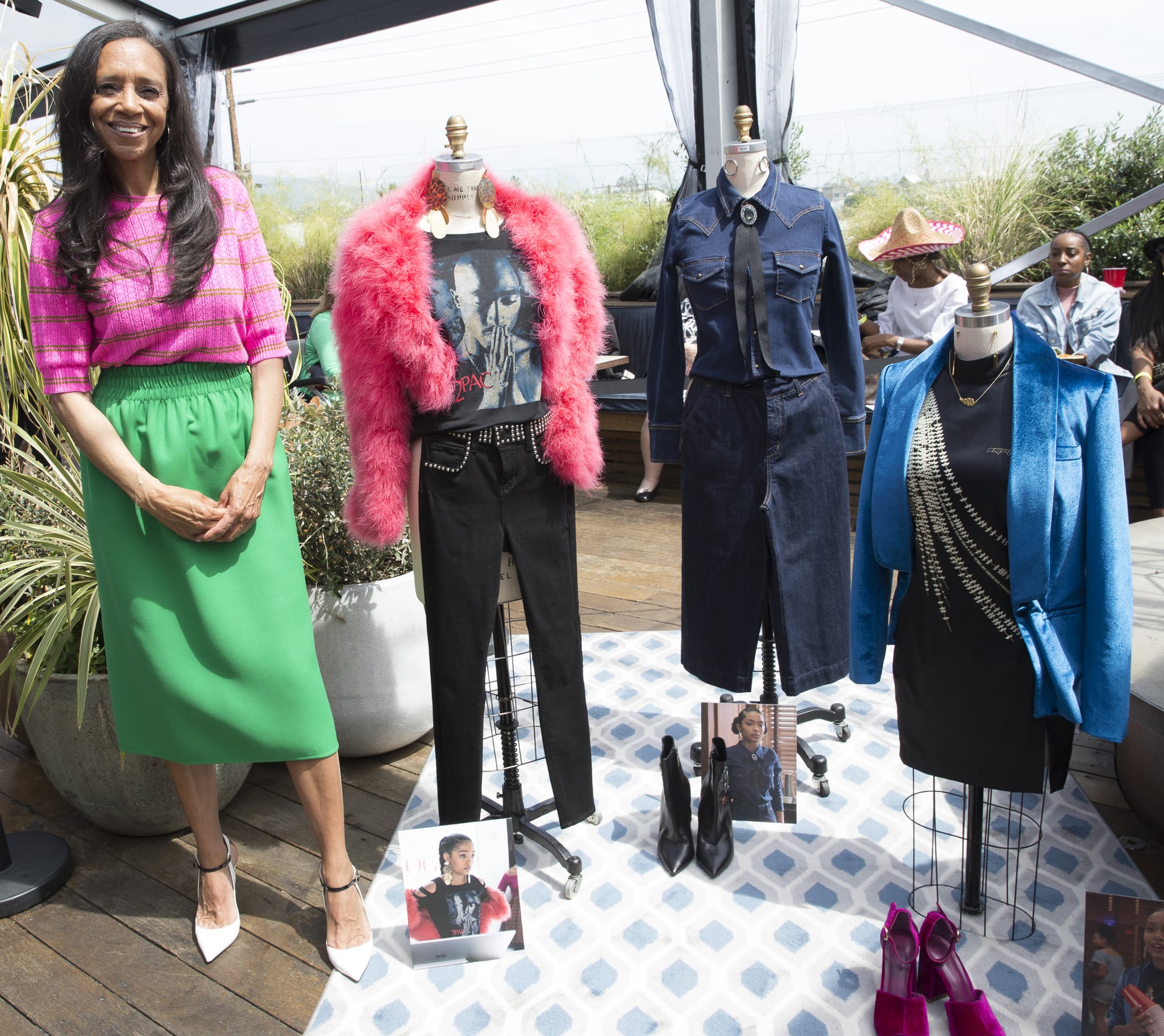 Image Source: Paul HebertAbove: "Grown-ish" costume designer Michelle Cole poses with some favorite Zoey Johnson outfits.
Cole also collaborates with other creatives on set, and she praises the beauty artists in particular for helping to bring each outfit to life. "In terms of what makes certain looks more memorable, I must give props to the hair and makeup teams on the show," she said. "They are so thoughtful and intentional with every single look. It's more than just the outfit, they really tie everything together. It's the complete package that makes the looks so special."
Together, they work on over 100 outfits for the show, with Johnson alone wearing seven to 10 per episode, with roughly 18 episodes in a season. Cole dresses the full group of college friends as well — including Nomi Segal (Emily Arlook), Ana Torres (Francia Raisa), Luca Hall (Luka Sabbat), Sky and Jazz Forester (Halle and Chloe Bailey), Vivek Shah (Jordan Buhat), Doug Frederick (Diggy Simmons), and Aaron Jackson (Trevor Jackson) — all of whom have their own rotation of signature brands.
Though it's arduous to be sure, Cole finds the work rewarding — and she's already looking forward to season five, which will focus on post-graduation life. She's even open to reviewing DMs from emerging designers who'd like to be featured on the coming season.
Ahead, get a rundown of each "Grown-ish" character's style, then check out the best fashion moments on the Emmy-nominated series so far, according to Cole.
Source: Read Full Article