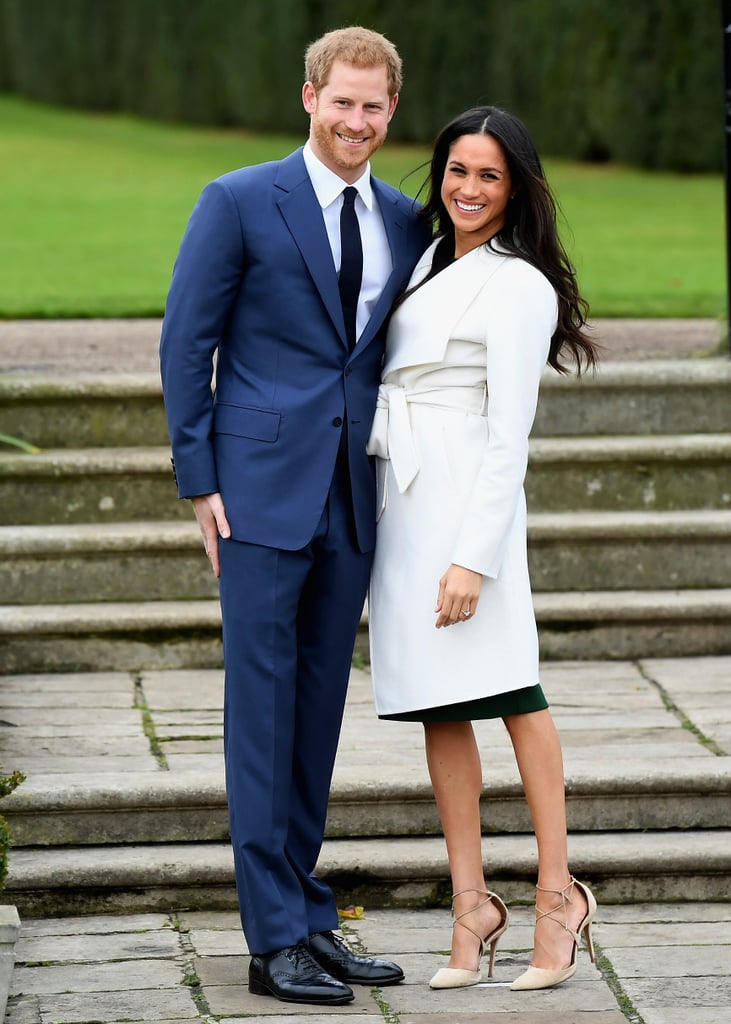 The Reason Meghan Markle Wears Shoes That Are Too Big For Her Is SO Relatable

Whether she's on a trip with the queen, celebrating important royal events, or simply attending a family member's wedding, Meghan Markle's outfits always end up being the center of attention. Since her relationship with Prince Harry became public, eagle-eyed fans have been analyzing every single ensemble the Duchess of Sussex has been wearing, even learning some lessons along the way. The latest one, however, might just be Meghan's best fashion trick yet.
As noticed by some royal followers after her stunning appearance at Royal Ascot, the duchess seems to have a habit of wearing heeled shoes that are too big for her — and according to fashion expert Harriet Davey, the reason is pretty simple. "Celebs often go a size up, or even two, in the shoe department when they're at an event or on the red carpet," she explains. "And it's for one reason we can all relate to: to avoid blisters."
Luckily, wearing heels that are too big for her doesn't mean that Meghan has trouble walking in them. "A trick of the trade is to stuff the toe with padding like tissue or cotton wool, and this can be taken out once they feel like they need a bit more room in their shoes," reveals Harriet.
As it turns out, Royal Ascot wasn't the first time that the 36-year-old has used this trick — and it wasn't the last either. On the day her engagement to Prince Harry was announced, she was pictured in a pair of strappy Aquazzura heels that seemed to be several sizes too big. The same thing happened during the couple's visit to Belfast, Northern Ireland, and Meghan appears to also have been a fan of this trick before she was even introduced to Harry. Ahead, take a look at all the times she's worn heels that were too big for her.
Source: Read Full Article