The most wonderful time of the year is arguably the most reflective. With holidays looming, New Year's Eve will be here before you know it, and I think most, if not all of us, are planning to make the most out of the clean slate 2019 has to offer. 2018 was a lot, to say the (very) least, so even though you'd typically use exclusive post-Thanksgiving discounts as a way to save money on gifts for family and friends, how about treating yourself and taking advantage of the best yoga Black Friday sales of 2018 to initiate a soothing practice you can turn to when the world off the mat gets a little overwhelming? Because, as admirable as it may be to spread joy to our loved ones this time of year, I'd argue that the spirit of giving deserves to be a little selfish sometimes, wouldn't you?
I guess it's a little ironic for me to suggest that aspiring yogis who are eager to channel their inner zen should venture out into the the super chaotic, stress-inducing environment that is any store or mall on Black Friday in the name of meditative practices. But trust me, friends, once you're slipping on a pair of cute yoga pants, and stepping onto that never-touched, ultra pristine mat, you'll thank me, and so will your peace of mind.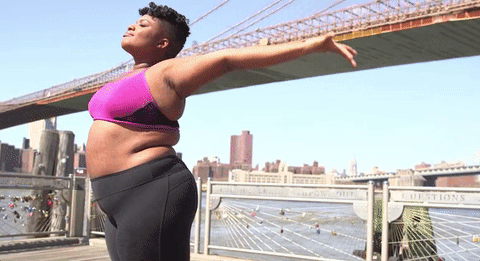 What's great about yoga is that each practice is unique. Your yoga journey is going to be different from your best friend's journey, and even the path of your studio instructor. What you bring to the mat is completely up to you and what you're feeling. This goes for equipment as well; you could literally start a practice in an old t-shirt and Soffe shorts on your living room rug, but there's nothing quite like purchasing a fresh pair of stretchy yoga pants, or a block that'll ease you into the more challenging poses.
Are you enticed? I thought you might be. Check out these amazing Black Friday sales fit for yogis of every level, because investing in your practice also means investing in yourself.
Yellow Willow Yoga Is Cutting Down Prices From 30 Percent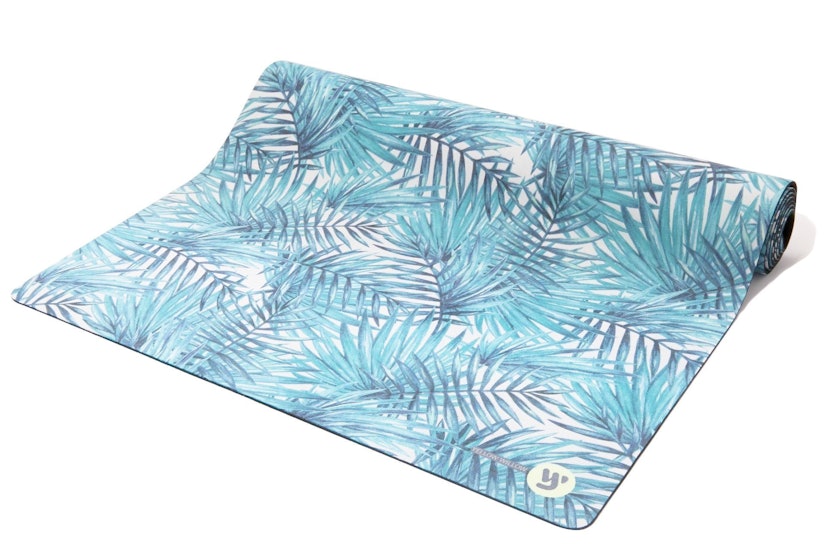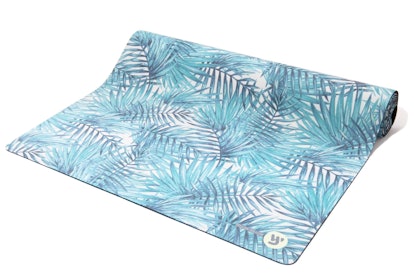 Yellow Willow Yoga FROND Mat
$39.99
Amazon
Apparel sets and fancy accessories are secondary when starting a yoga practice: Your foundation is a sturdy mat that speaks to both your personality, and what you want to get out of your practice. Yellow Willow Yoga mats are as gorgeous as they are stable — aka non-slip. They're also eco-friendly and machine-washable, so you can easily keep the material fresh between sweat sessions.
Gymshark Is Slashing Its Prices By 70 Percent Site-Wide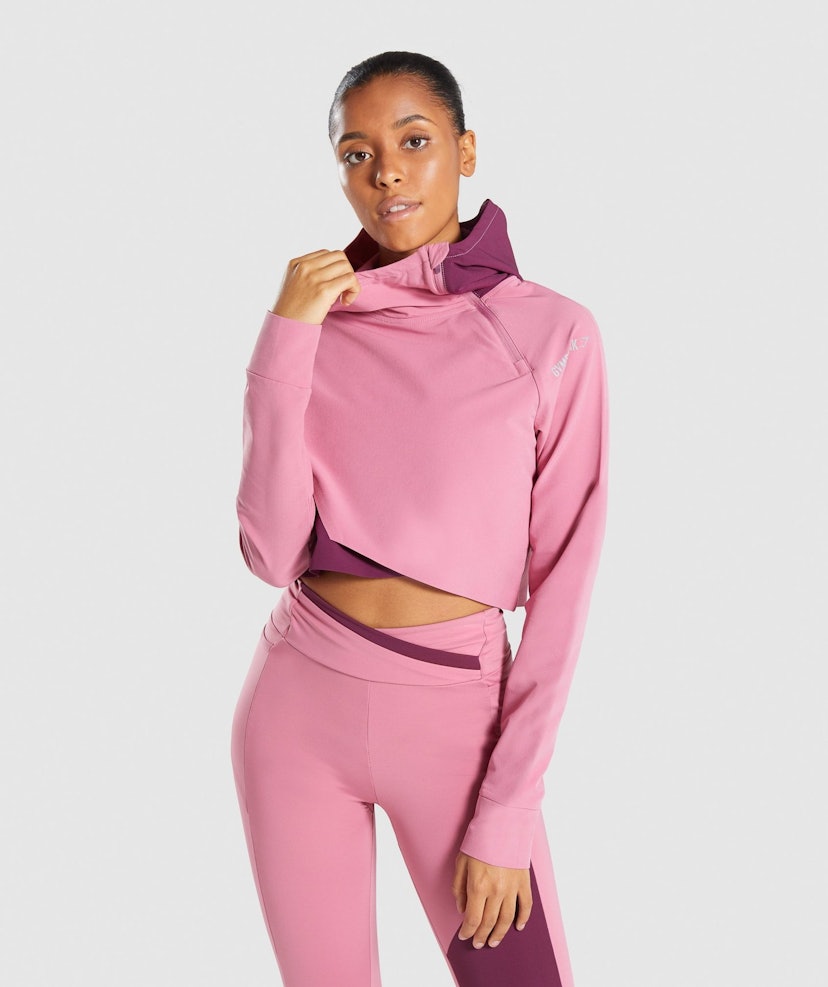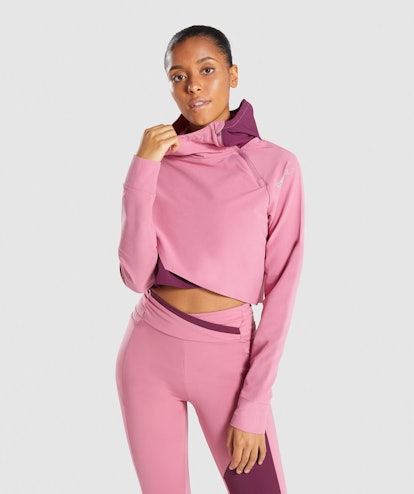 Gymshark Asymmetric Performance Hoodie
$50
Gymshark
Gymshark pieces are some of the most comfortable I own, and trust me, I'm picky AF when it comes to the athleisure I sport. In terms of yogi attire, I definitely recommend checking out the brand's seamless leggings during the site-wide sale — happening Nov. 19 through Nov. 27 — because they're so easy to move in. As for pieces to wear over your tank top and cropped sports bras, Gymshark's hoodies are by far my favorite.
Inner Dimension Media Is Offering Yoga Programs For Less
For beginner yogis looking for some guidance, or even the intermediate athlete who's trying to switch things up, Inner Dimension Media is offering 25 percent off of some of its most popular streaming programs, such as the Yoga 30 plan (trailer above), which offers the perfect balance of physical exercise and meditation to strengthen both your brain and your body.
Yoga Outlet Is Discounting A Bunch Of Apparel By 40 Percent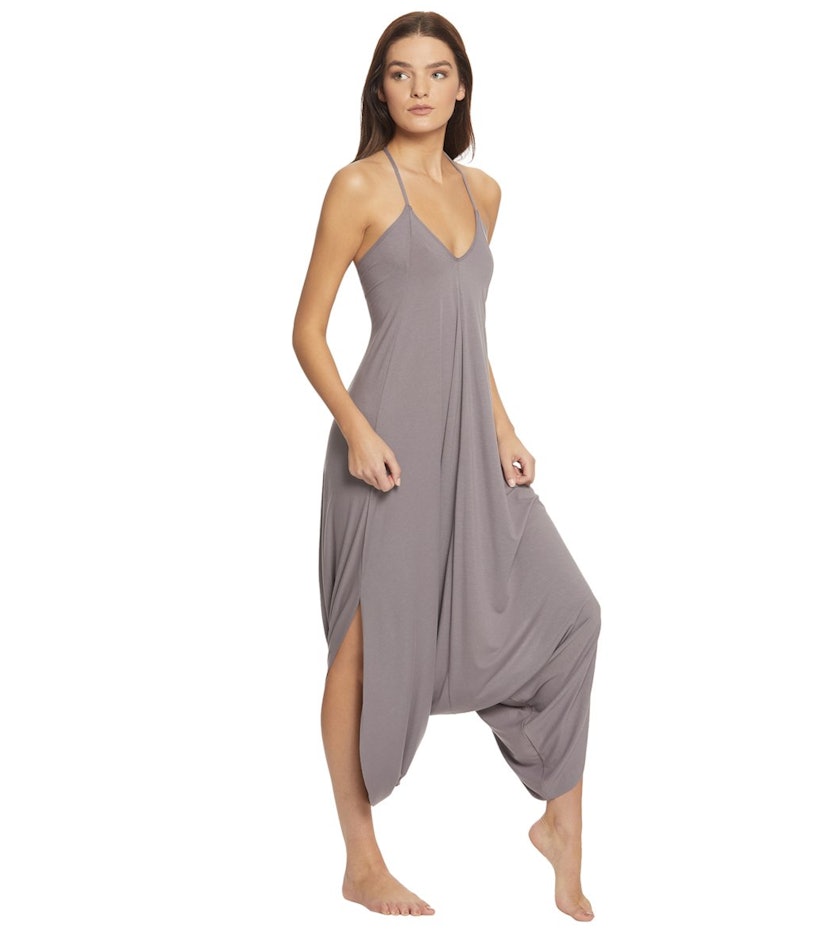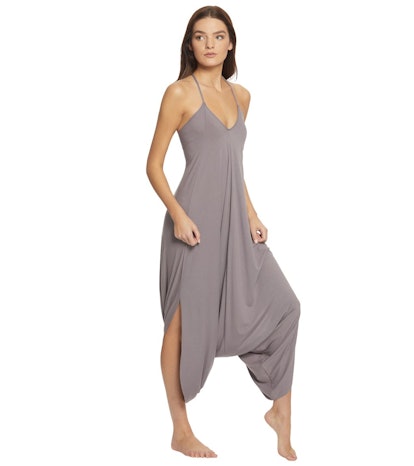 Onzie Tica Romper
$59.99
Yoga Outlet
Yoga Outlet is an amazing resource for when you're looking to revamp your zen wardrobe for less (because yeah, yoga attire can get expensive AF). For Black Friday, prices will be cut even further by a generous 40 percent, so you can save on brands like Onzie, Alo Yoga, and the site's own namesake Everyday collection.
Practice Stability With Gaiam's Balancing Disc For 40 Percent Off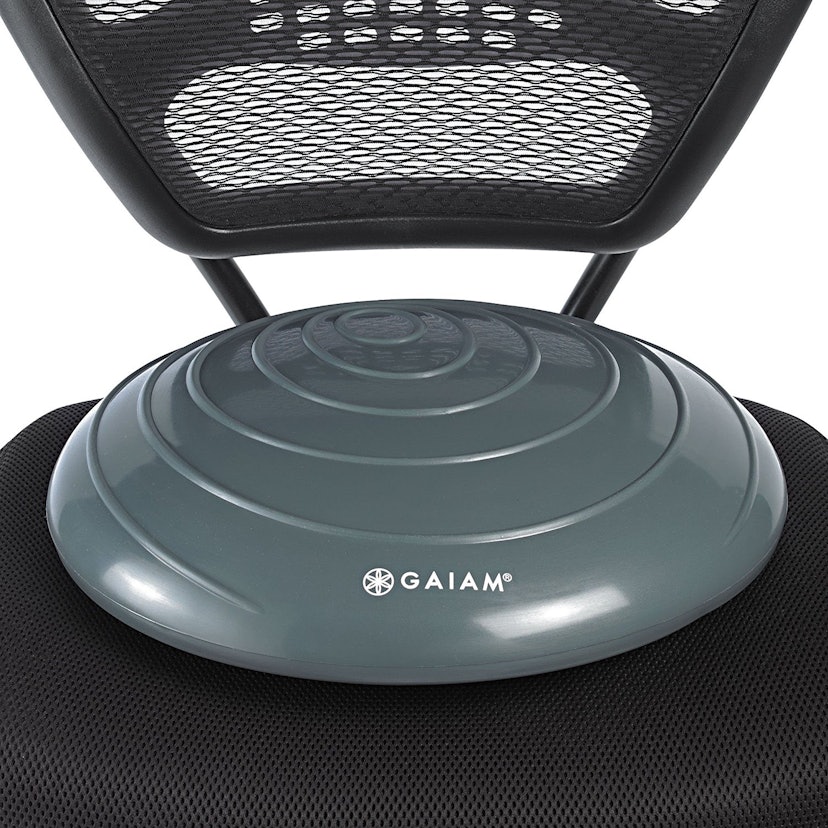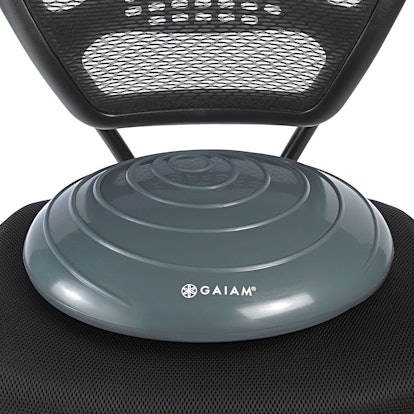 Gaiam Balancing Disc
$18.68
Amazon
Got balance? Me either. Luckily, you don't have to be super graceful from the get-go; your practice will help you hone in on that skill over time. While you put in the work, however, there's no harm in leaning on a prop for assistance, and this Gaiam stability cushion can help you out. Plus, it's under $20, so why not give it a try, right?
Also, while some Gaiam products will be marked down through Amazon, check out the brand's official website, as it'll be offering 25 percent off site-wide, plus free shipping with the promo code BLACKFRIDAY25, from Nov. 21 through Nov. 24.
Beyond Yoga's Lowering Prices By 30 Percent, With Bonus Savings On Sale Items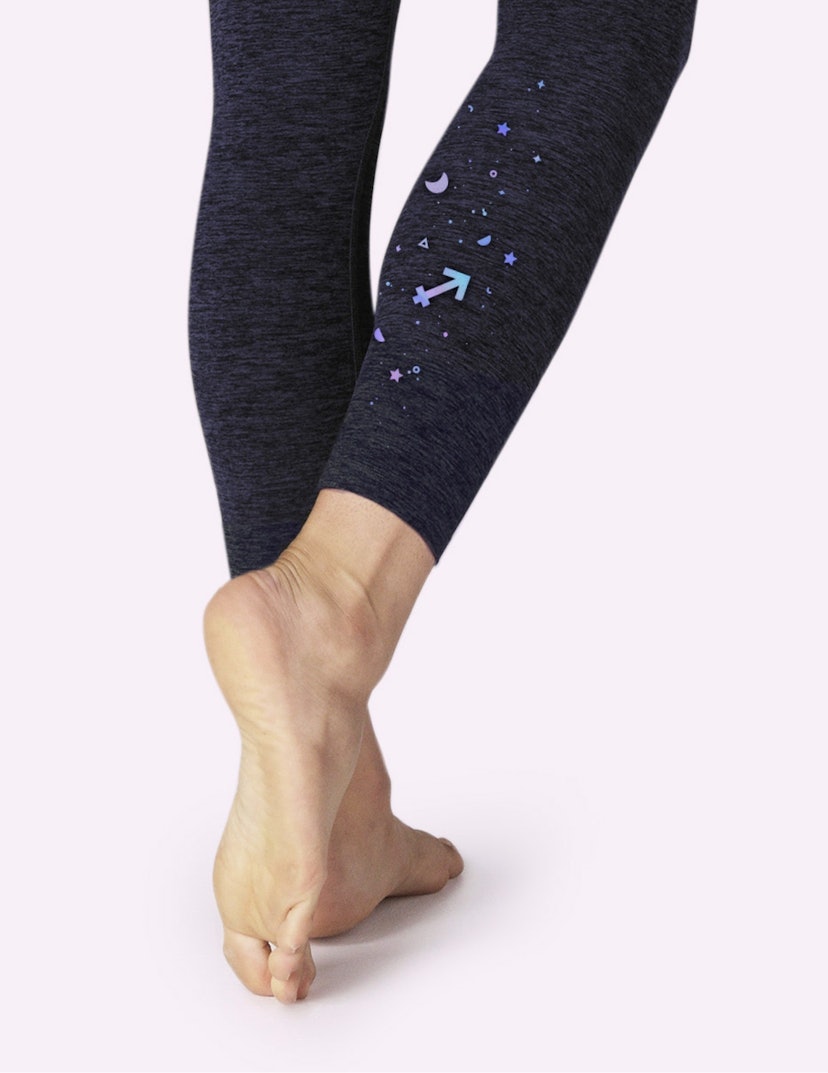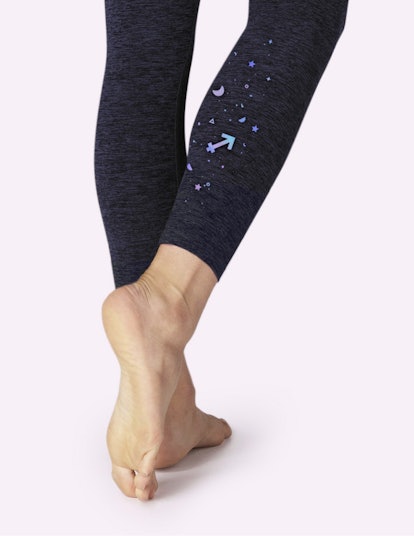 Beyond Yoga Sagittarius Zodiac High Waisted Midi Legging
$97
Beyond Yoga
Obviously yoga threads are this brand's specialty, so you know you're getting what you pay for. Beyond Yoga pieces are definitely listed at a higher price point than, say, Forever 21, but this retailer's Black Friday deals are so good that you'll get high quality staples for a great price.
Full-price items are being marked down by 30 percent for Black Friday, but make sure to browse the sales rack, as those items will be discounted by up to a whopping 80 percent.
Tucketts Sells Non-Slip Socks For Stability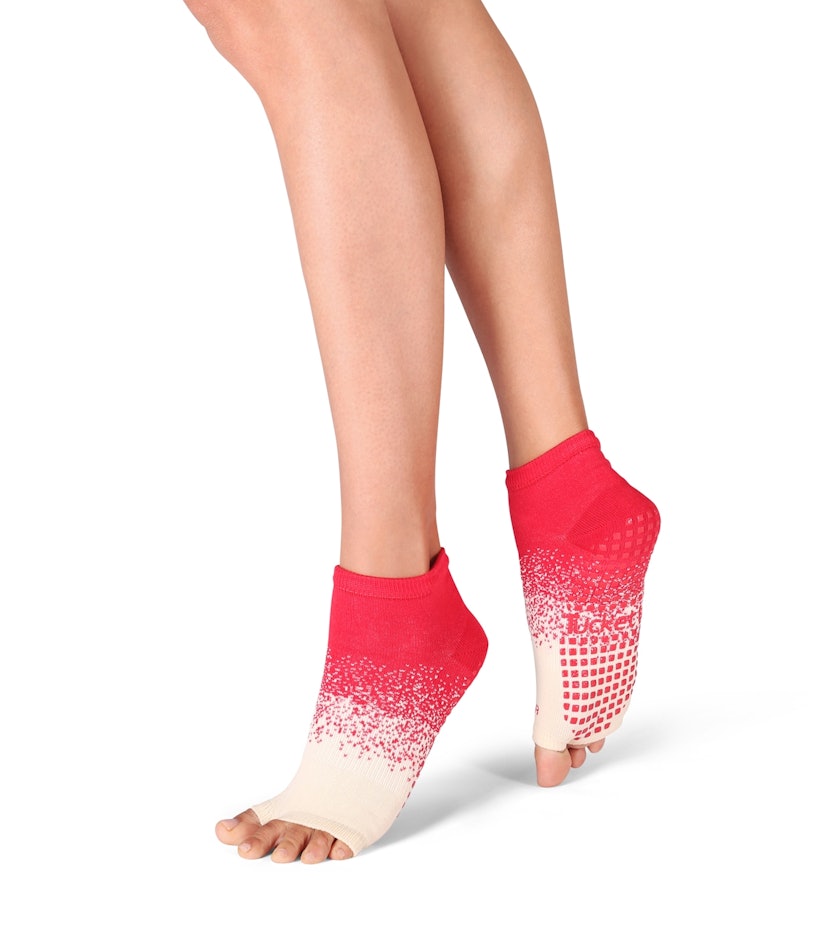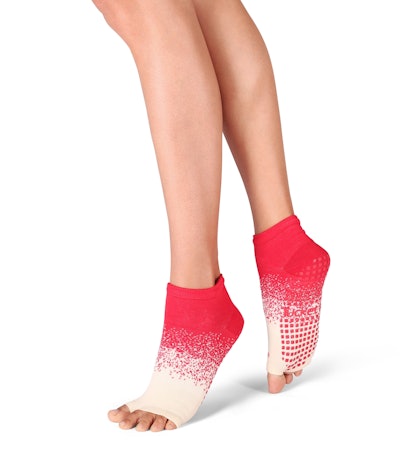 Tucketts Cherry Fizz Ankle Non-Slip Grip Socks
$16
Tucketts
No mat? No problem. Even if you live in an apartment with hardwood floors, Tucketts has you covered with an array of ah-dorable non-slip socks to help you stay grounded in each pose.
I personally love these anklet pairs, but the brand's also offering styles from knee highs to leg-warmers at 30 percent off from Nov. 20 though Nov. 27 with the code SAVE30.
Bellabeat's Offering 30 Percent Off Its Wearable Wellness Tracker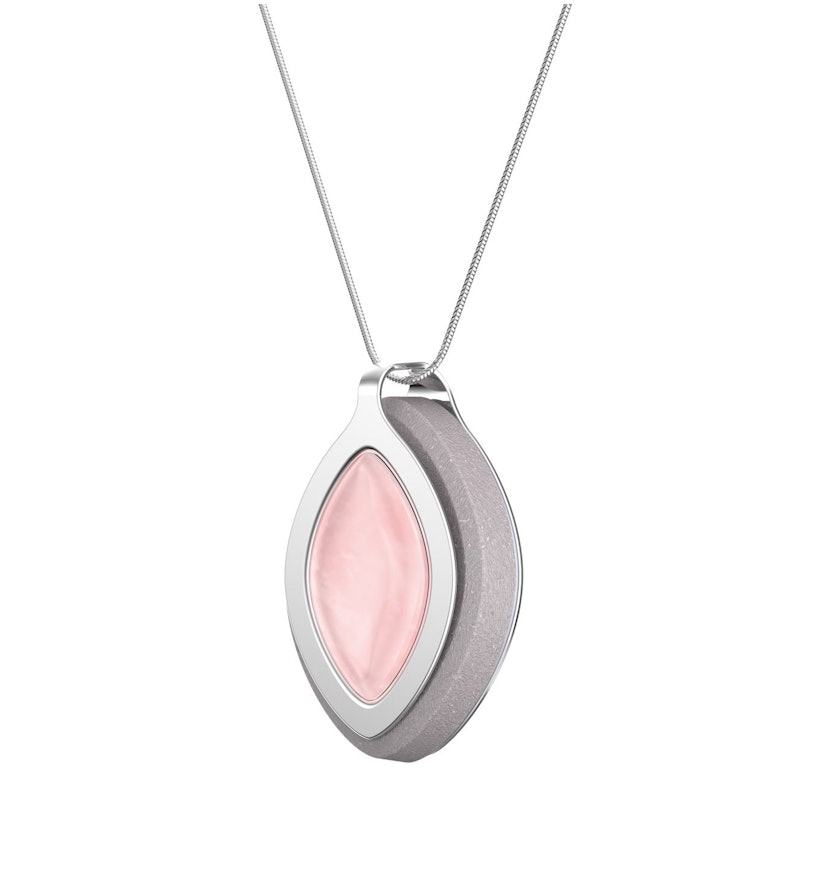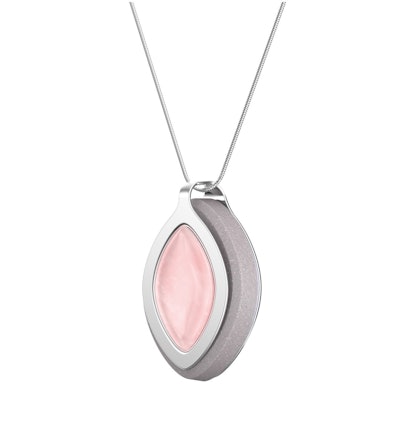 Bellabeat Leaf Chakra
$139
Bellabeat
Bellabeat's Leaf Chakra is one of the coolest yogi accessories I've ever come across. The natural healing crystal pendant doubles as an activity tracker, keeping tabs on the quality of your sleep, stress, and it even documents your reproductive health when connected with the Bellabeat app.
What's more, the app also offers you meditation and other calming practices based on your lifestyle. It's pricey, sure, but can you put a price on your health? No, but you can discount it, which is why Bellabeat's offering a 30 percent discount site-wide on Black Friday.
Source: Read Full Article