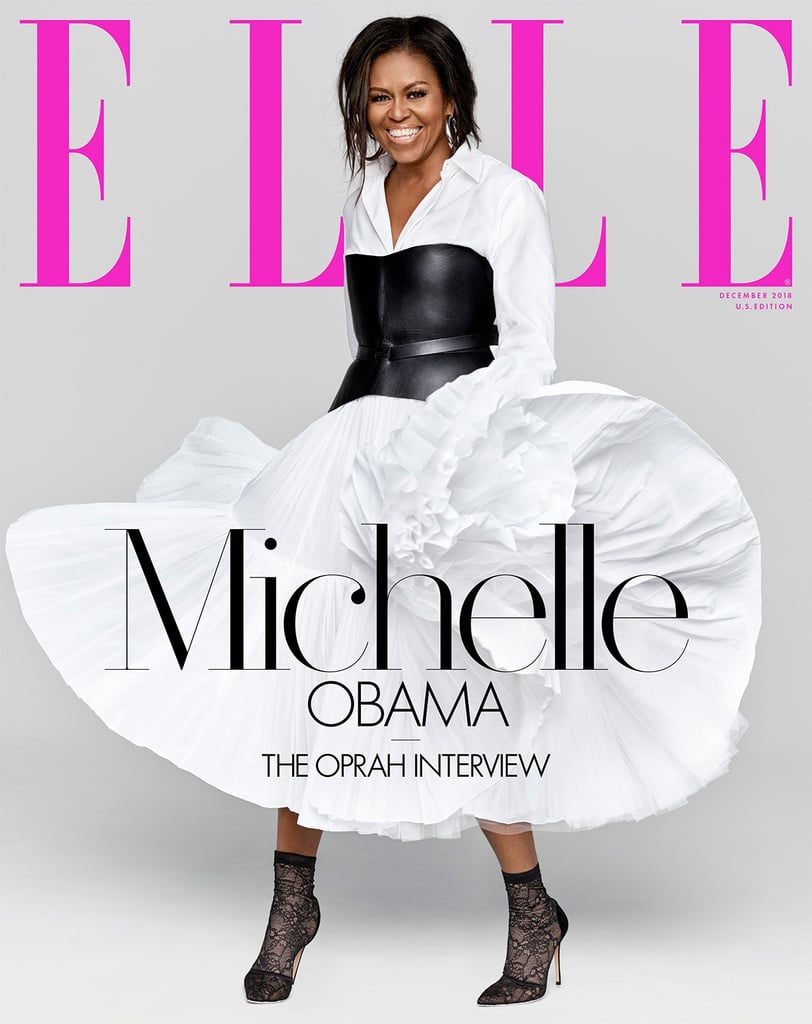 Michelle Obama Gets Candid About White House Style, and We're Hanging on Her Every Word

Michelle Obama looks absolutely radiant on the December cover of Elle. In the magazine, we got to read an exclusive excerpt from her upcoming memoir, Becoming, where she revealed her White House style strategy. Michelle openly spoke about the issues she faced during her time in the White House and how all of a sudden it was her clothes making headlines, not the issues she stands for.
"I'd stepped offstage after having been moved to tears while speaking to the girls at the Elizabeth Garrett Anderson School, only to learn that the first question directed to one of my staffers by a reporter had been 'Who made her dress?' This stuff got me down, but I tried to reframe it as an opportunity to learn, to use what power I could find inside a situation I'd never have chosen for myself. If people flipped through a magazine primarily to see the clothes I was wearing, I hoped they'd also see the military spouse standing next to me or read what I had to say about children's health," Michelle wrote.
Keep reading to see more gorgeous pictures from the editorial and read more fashion-related quotes from the exclusive Elle excerpt.
Source: Read Full Article