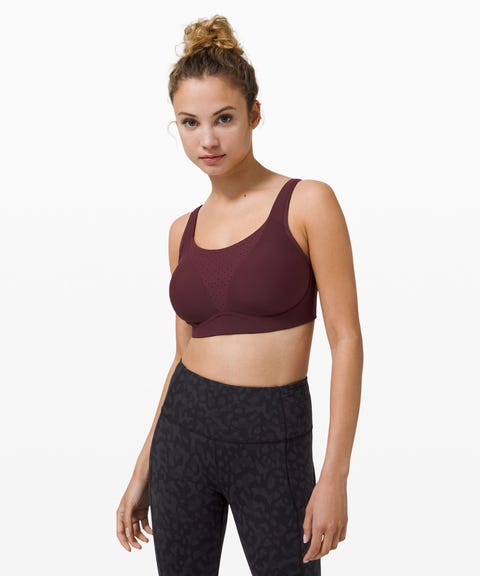 $68 $39 – $49 (28- 43% off)
Looking for extra support while pounding the pavement? You can't go wrong with Lululemon's high-support Run Times style for B to G cup sizes. With adjustable straps, padded cups, and a hook-and-eye closure, this option will really pack you in. (Bonus points for the perforated paneling to maximize airflow.)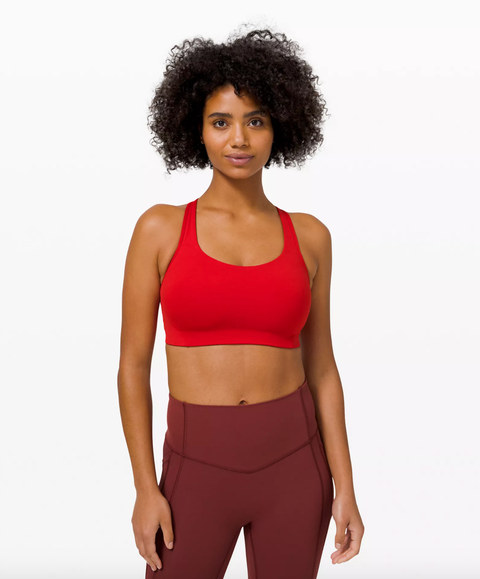 $88 $39-49 (44-56% off)
Think of this option as the Goldilocks of sports bras. Thanks to its medium-support fit, it'll give your boobs ample support for light jogs, pilates, or even brunch without feeling too tight or constricting.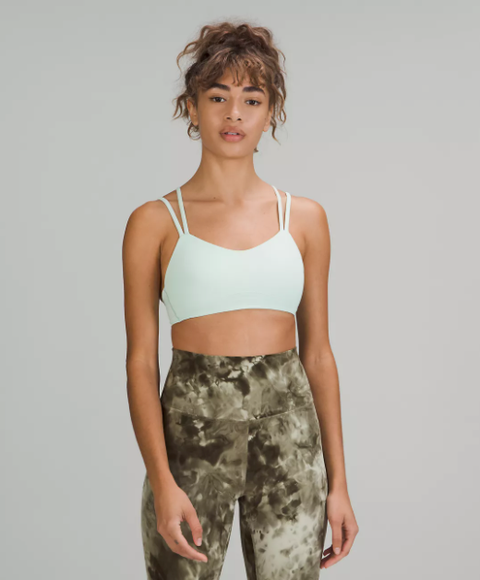 $58 $39 (33% off)
If you're looking for more coverage and less support, reach for this lightweight option, aptly named the "Like A Cloud Bra". Lightweight and oh-so-buttery-soft, this malleable sports bra is perfect for gentle yoga sessions, walks, or lounging on the couch.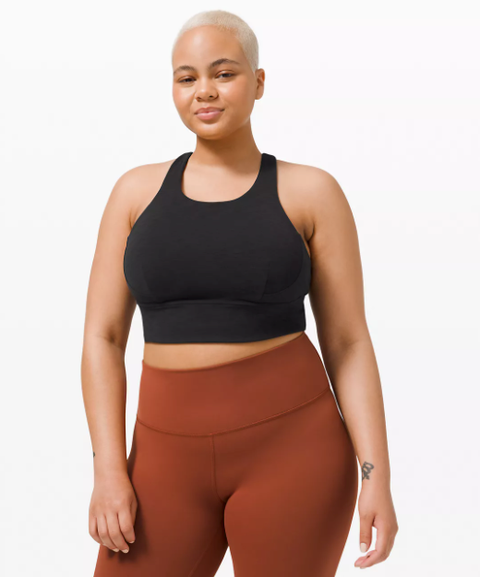 $68 $39 – $49 (28 – 43% off)
The Wunder Train bra is perfect for anyone who is looking for double duty. Not only does the medium-support fit offer just the right amount of support for C and D cup sizes, the abdominal-grazing cut doubles as a super cute crop top.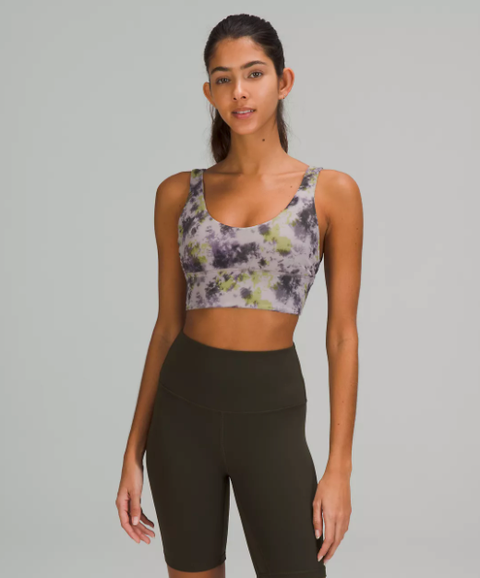 $58 $39 (33% off)
Anyone who loves Lululemon's signature Align leggings (and how could you not?!) will find a lot to love about the line's sports bra. Made with the brand's lightweight, buttery-soft Nulu fabric for A and B cup sizes, this light support option will feel like a second skin.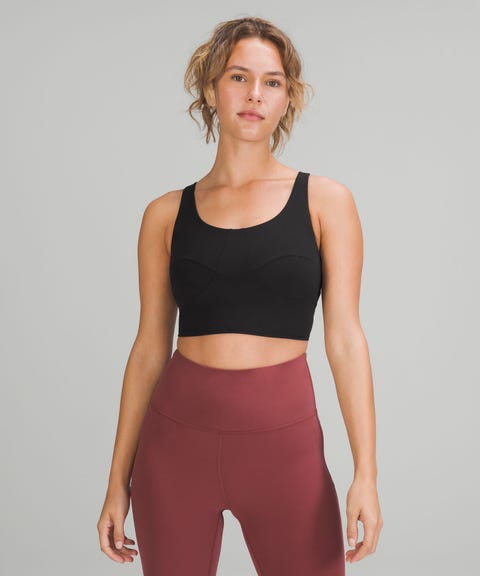 $58 $39 (33% off)
Stretchy and designed to be virtually weightless for B and C cup sizes, this ultra-light sports bra will come in handy for your next vinyasa flow class. (Psst…there are still a bunch of sizes available in three colors.) The light support design basically the next best thing to going braless.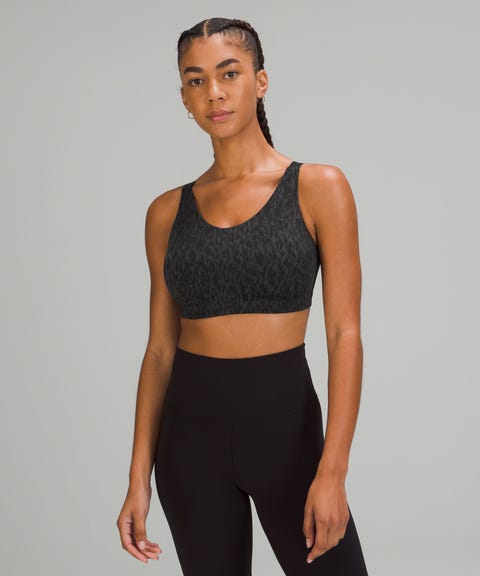 $68 $49 (28% off)
Designed for D to G cups, the lightweight, moisture-wicking In Alignment bra will actually hold your girls in place during low-impact activities without being too constricting.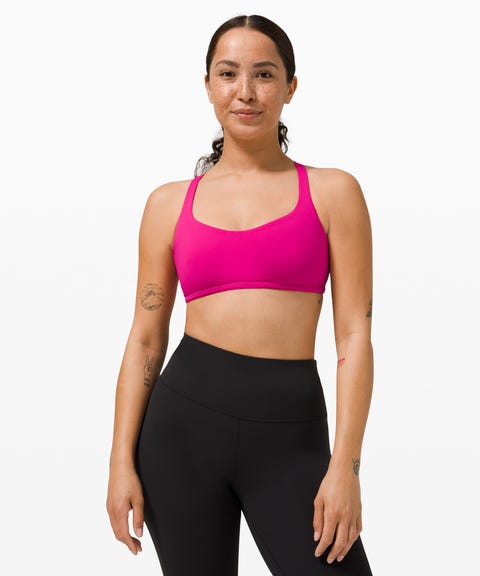 $48 $39 (19% off)
For a sports bra that looks good coming and going, pick up this light-support style designed for A and B cup sizes. (Not pictured: a strappy back, bound to be a major compliment magnet this summer.)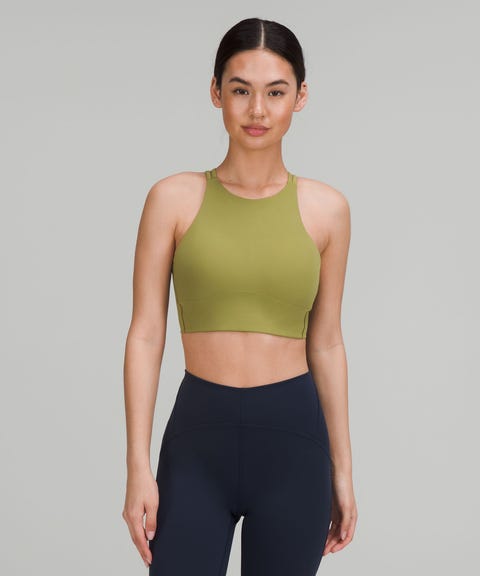 $68 $49 (28% off)
Between the high neckline and light-as-air construction, this low-impact style strikes a happy balance between form and function. Designed for B and C cup sizes, the olive green color is super trendy rn.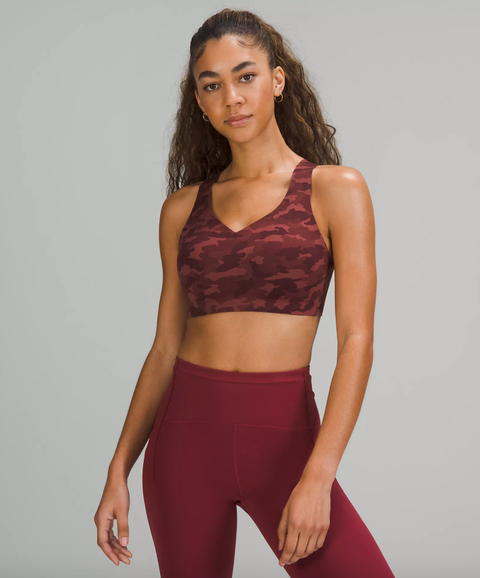 $98 $79 (19% off)
Anyone seeking maximum support will find a lot to love about the Enlite Bra, which is made with the brand's Ultralu fabric to molds nicely to the unique shape of your curves. Made inclusively for A to E cup sizes, it's a comfortable, high support option for long runs.
Source: Read Full Article