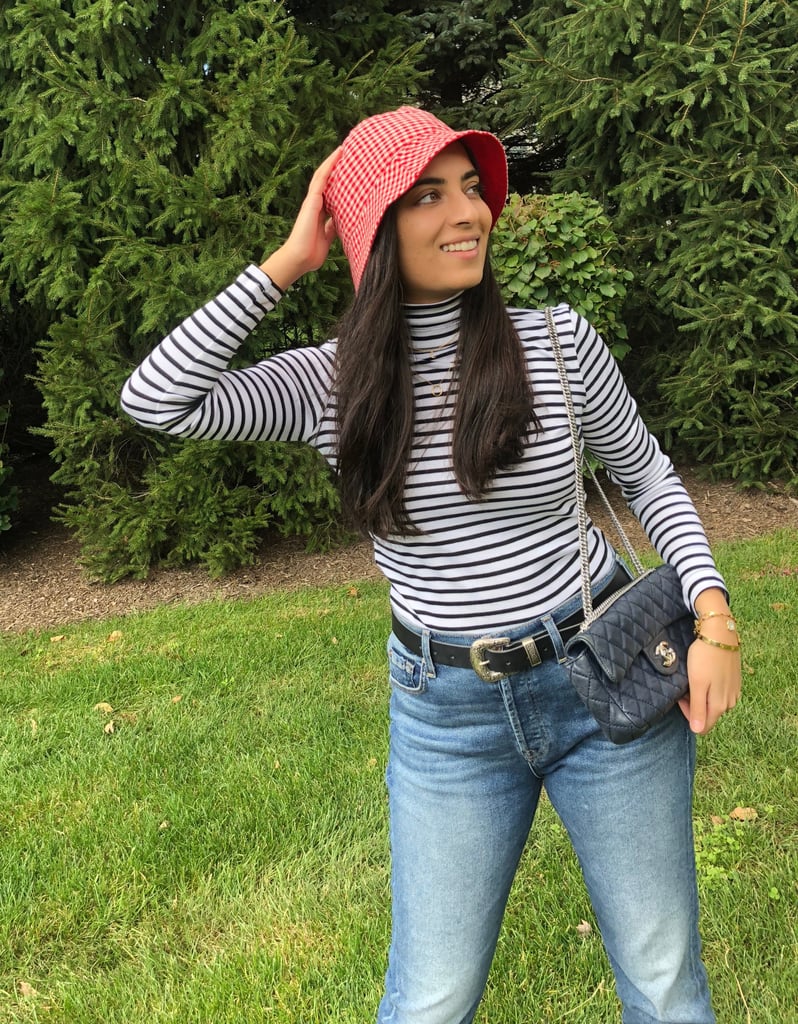 I Gave the Bucket Hat Trend a Try, and I've Gotta Say, I'm Sort of a Fan Now

I'm a sucker for trying out new trends. Biker shorts? Tried it. Dealing with my fear of mom jeans? Done it. Pretending to be royalty and dressing up as Kate Middleton for a day? Yep, been there! So, when I saw that bucket hats were suddenly back, you better believe I started dreaming up ways to incorporate this retro piece into my wardrobe.
Funny story: I actually wore my Golf Le Fleur x Converse bucket hat earlier this year, and all my friends poked fun at me saying things like, "Off to vacation in the '90s, I see?" Ironically, everyone now wants to know how to give it a try after seeing it on the Spring 2019 runways at shows like Anna Sui and 3.1 Phillip Lim.
I ended up choosing three different styles of bucket hats — including a vintage Gucci hat from What Goes Around Comes Around ($650), my Golf Le Fleur sherpa hat, and a super cute plaid style from Bybabba ($40) — to really push myself out of my comfort zone and have fun with it.
My overall verdict is that the trend shockingly easy to style. Did I take myself seriously in some of these outfits? Nah. But, more importantly, did I have fun and would I wear them again? Hell yeahhh. Read on to see three easy ways I styled my bucket hats.
Source: Read Full Article