Prom is arguably the most iconic, most anticipated event of one's high school career. It's a time to showcase the glam side of your personal style, put your best foot forward, and make lasting memories with your friends. It's only natural to want to radiate confidence on the big night while looking and feeling like the most legendary version of yourself.
There's no doubt prom season can be stressful, but a little preparation goes a long way in bringing your vision to life. For starters, achieving a look that feels special and true to who you are is key. Our tips below can help you avoid some common prom shopping mistakes that could potentially wreak havoc on your memorable day.
It's always best to start the process early. This doesn't mean you need a dress in hand by next weekend, but the earlier you start thinking about what you want — and don't want — the better. This includes things like creating an outfit mood board, scoping out which stores you want to visit, and making sure your budget is nailed down.
When it comes to actually picking out your dress, aim to give yourself at least two months to shop and purchase before the big day. Starting early allows you to avoid the rush and have lots of options at your disposal. It also allows for extra time in case something needs to be returned or altered.
The first step in your prom preparation is solidifying a budget. Keep in mind that you don't need to shell out hundreds of dollars on a designer outfit. Affordable gowns are plentiful at department stores (don't forget about the clearance rack!), outlets, consignment stores, and various online retailers like LuLu's, ASOS, and Windsor. You can also save money by joining a prom dress resale group on social media or by borrowing items from a friend.
If you have your heart set on a certain aesthetic or designer though, consider ordering your dress through a rental company like Rent the Runway or Armoire. These sites are perfect if you're looking for something a little more unique; something that will truly make a fashion statement. And the best part is that you'll be able to wear the outfit of your dreams for a mere fraction of the retail price.
In general, formal dresses can run anywhere between $85 to $700 depending on where you're looking and what style you have in mind. So shopping with a clear budget in place is essential to avoid getting distracted or tempted by more expensive options. If you're shopping at a boutique, that's often the first question the sales associate will ask you. Once you give them a number or a range, they'll make sure to only show you dresses within your specific budget.
Setting a budget however isn't just about the dress. An overall prom budget needs to take into account the entire look — including shoes and accessories. Do you plan on wearing earrings or a necklace? What about hair accessories or a matching clutch? Even things like hair, makeup, and nails should be considered.
Never forget to include tailoring in your budget. Most likely, you're going to need an alteration or two. In fact, alterations are a secret weapon for making any outfit look that much more elevated. A good tailor can take any inexpensive look and turn it into something seemingly custom-made. And honestly, there's nothing more flattering than an outfit that fits like a glove.
Unfortunately, alterations aren't cheap. Whether it's bringing up the hemline, shortening the straps, removing tulle, or covering a plunging neckline, tailoring a formal dress usually ranges from $35 to $400 depending on the style, fabric, and required labor.
Before committing to a dress that needs alterations, be sure that the cost of tailoring falls within your budget and timeframe. Most tailors require at least three weeks to work on your dress, especially during prom season.
Quick tip: when going in for alterations, make sure to bring the shoes you'll be wearing on prom night. Most tailors won't hem a special-occasion dress without you wearing the actual shoes that go along with it.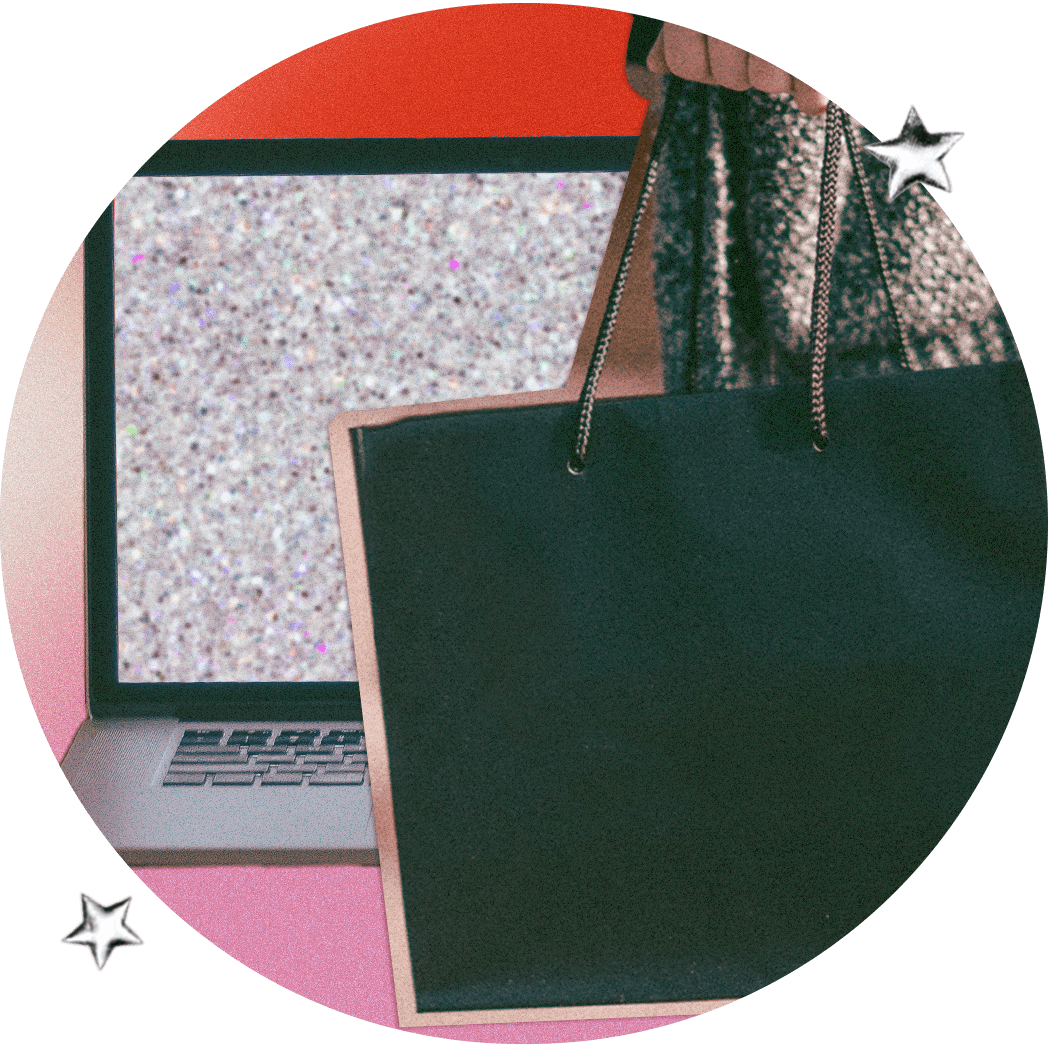 Whether you shop online or in-store is completely up to you. But no matter which option you go with, it's important to know the pros and cons. Online shopping, for instance, can be riskier than shopping in-person. If you're purchasing from an online retailer, making sure you have time to return and reorder a new dress if needed is essential. You also need to be aware of shipping delays, which means getting started earlier rather than later is always best.
If you do decide to order your outfit online, try to avoid shopping from an overseas retailer. It can be tempting to save money, but in the long run, it may cause you more headaches than it's worth. Many of these discounted designer-inspired shops can take months to ship and, ultimately, end up delivering ill-fitting, cheaply-made products that look nothing like the original image posted on their site. As if that's not disappointing enough, returning the dress may even cost more than the original purchase.
It's also a good idea to have a tape measure on hand and to know your measurements so that you can accurately choose the right size for yourself. Read about the garment's fit and the materials it's made out of in order to get an accurate idea of what it'll be like in person.
In addition, always make sure to research the company you're purchasing from online. Read reviews (including product reviews) and check for a BBB (Better Business Bureau) rating before buying.
Ultimately though, in order to get the perfect fit, nothing beats trying clothes on in-store. Physically feeling the fabric and examining the item in-person will help you feel the most satisfied. A store will also have associates on hand who can offer suggestions and help with styling if needed.
Shopping in-person can be exhausting though so don't pressure yourself to get it all done in one day. Make sure to wear comfortable clothing, maybe bring some snacks, and think about whom you want to accompany you.
After securing a budget, it's time for the fun part of prom shopping — thinking about where you want to shop and what you're looking for. Scope out some stores — ones you're certain carry items in your price range — hunt for inspiration online, and make sure potential logistics (like booking an in-store appointment) are taken care of.
To avoid feeling overwhelmed once you're in the thick of shopping, it helps to have a clear idea of what you're looking for before you even enter your first store. Creating a mood board or a digital folder of some inspiring photos are a fun way to nail down your personal prom style. Even answering simple questions around which styles, cuts, and colors you prefer can help immensely when it's time to start trying on.
Bring some of your favorite images along with you when shopping. They'll help keep you focused on the things you know you already like, and you can even show them to a sales associate who may have something similar on hand. In that same vein, take note of which brands you like and where you can buy those brand's dresses near you. This gives you a higher chance of finding a dress you love.
While not every store requires an appointment, some may. It's a good idea to call ahead and see what the store's policies are. Even if an appointment isn't necessary, you may want one anyways depending on the level of assistance and attention you prefer. Booking an appointment ensures a staff member will be available to walk you through dress options, take your measurements, and present you with various styles within your budget.
Finally, before heading out, it's a good idea to talk to your friends and see what they've picked out. This can help limit the chances of you unintentionally twinning with someone else.
Bringing the proper undergarments with you is so important when trying on dresses or any kind of formal attire. Consider wearing a strapless bra, seamless panties, and bring along any other shapewear or support items you plan to wear on prom night. Wearing these things will ensure you're seeing the fit of your outfit in an accurate light. It's also a good idea to bring along shoes with the heel height you expect to wear in order to determine if alterations will be needed.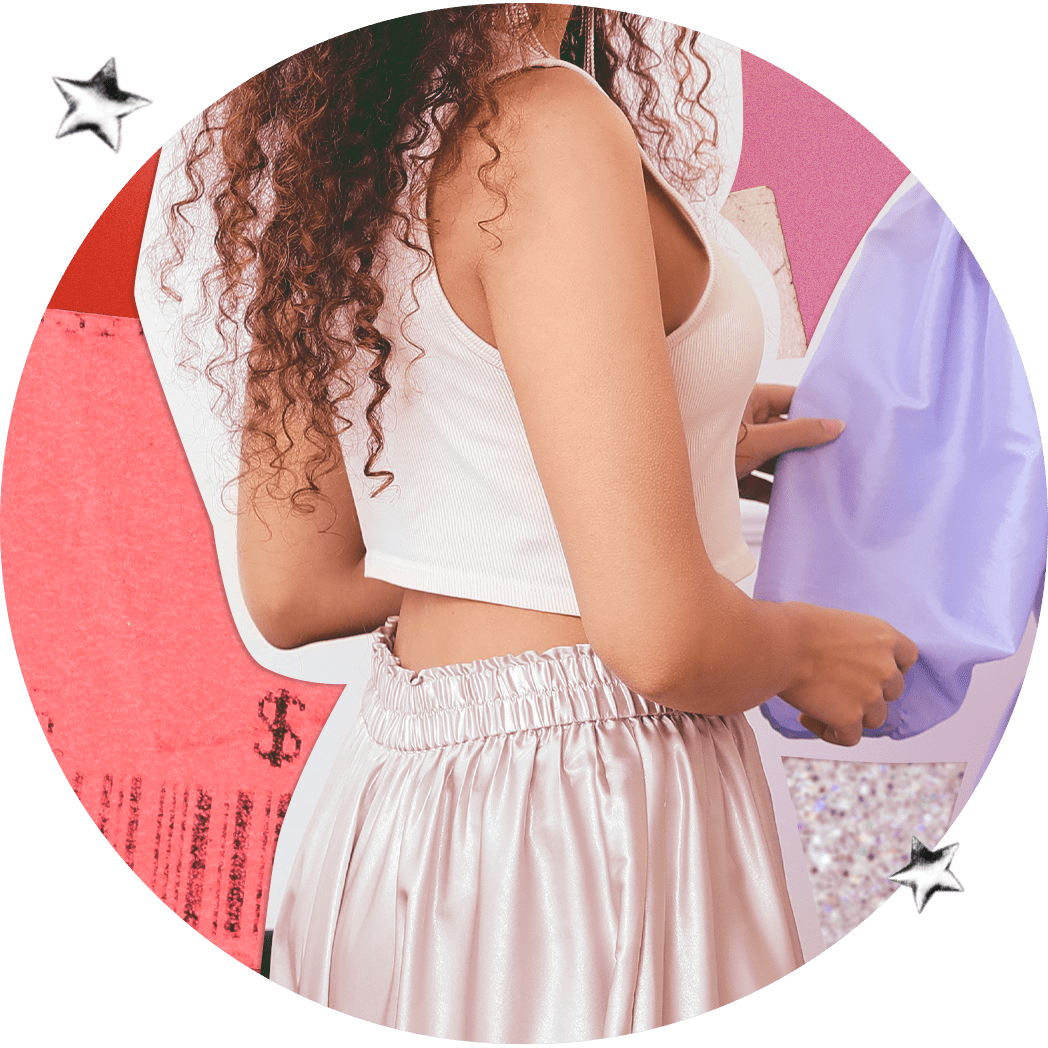 While shopping, it's easy to become overwhelmed by all of the available styles and trends. So while it may sound obvious or intuitive, it's important to keep your personal style at the forefront of your mind. Don't lose sight of what you want and what you know you'll feel great in.
At the same time, try going into the experience with an open mind. Don't be afraid to try on different styles or colors that may be out of your comfort zone. Sometimes your perfect outfit is an unexpected match. Think about whether you want a look that's more trendy, timeless, or something in between. This may help you avoid cringing at your photos five years later.
It's also important to consider comfort. Remember that you'll be wearing this outfit for hours and you'll need to feel comfortable standing for photos, sitting at dinner, and tearing up the dance floor. No matter how much you may love a dress in the store, fidgeting with a strap all night or constantly adjusting your skirt lining is never fun.
Something else to think about before buying a dress is the store's return policy. Keep in mind that some retailers have smaller return windows for formal attire, ranging anywhere from three to 30 days. This will give you a little time to get an estimate on alterations or to get a refund if you change your mind.
On that same note, always keep the receipt and all tags attached to the dress during the return window. If the dress is a final sale, make sure you're 100 percent positive that it's The One before making a nonrefundable investment.
Finally, make sure you're up to date on your school's dress code. Some high schools require students to sign a prom contract, which includes dress-code guidelines. Before choosing a prom dress with a low neckline, a high slit, cutouts, exposed midriff, or an open back, make sure that it adheres to the dress code. If you break your contract, your school may deny you entry into the prom or require you to cover up.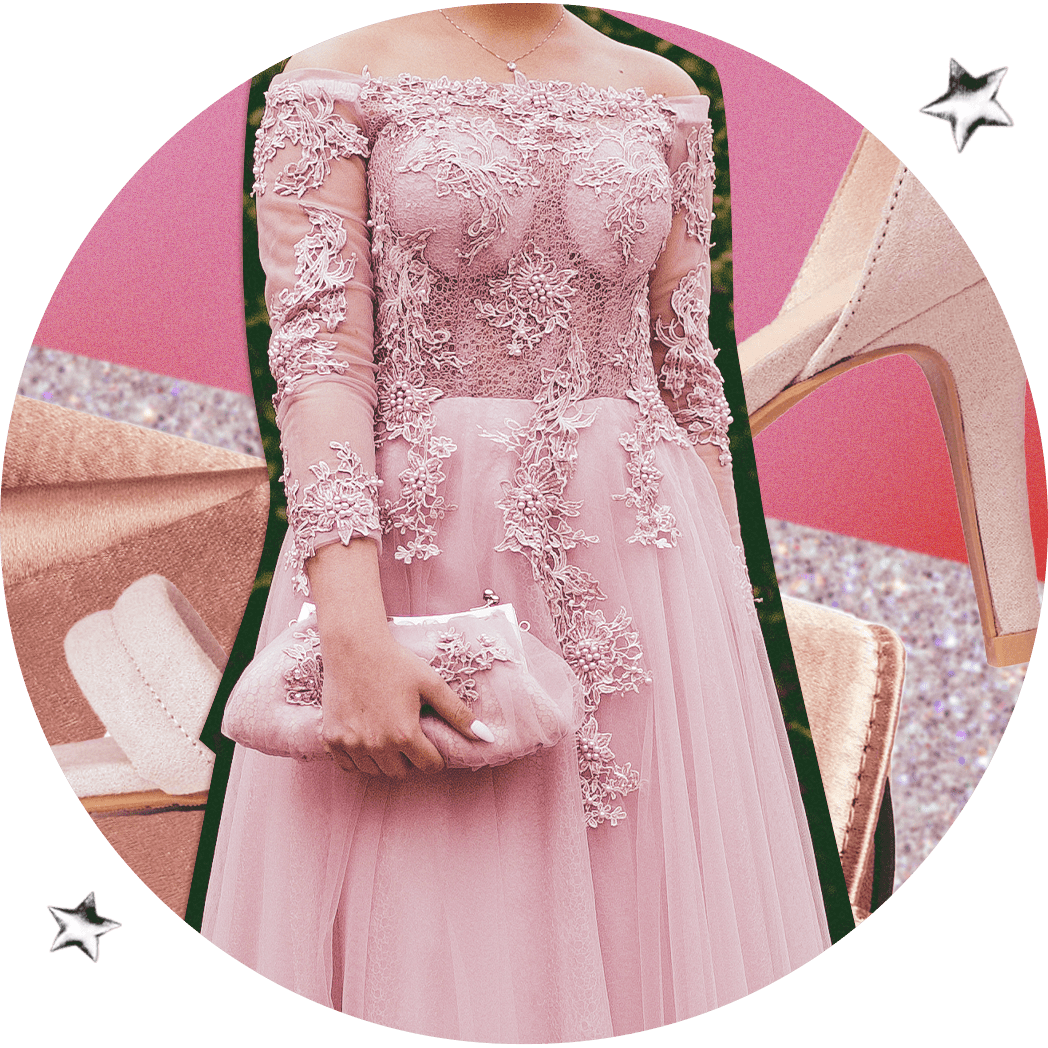 A dress you're most likely wearing once doesn't have to be the highest quality. Even so, you want it to hold up throughout the night — the last thing you want is a wardrobe malfunction. Make sure to watch out for thin, stiff fabric, check that all embellishments are secured, and make sure any zippers or buttons fasten properly and remain secure.
Other factors to consider: does the garment wrinkle easily? Does it provide enough support? Is it sheer in areas where it shouldn't be sheer? Does it include a lining? If it's not lined or doesn't offer enough support, you may want to think about purchasing a slip skirt or extra chest padding.
Source: Read Full Article