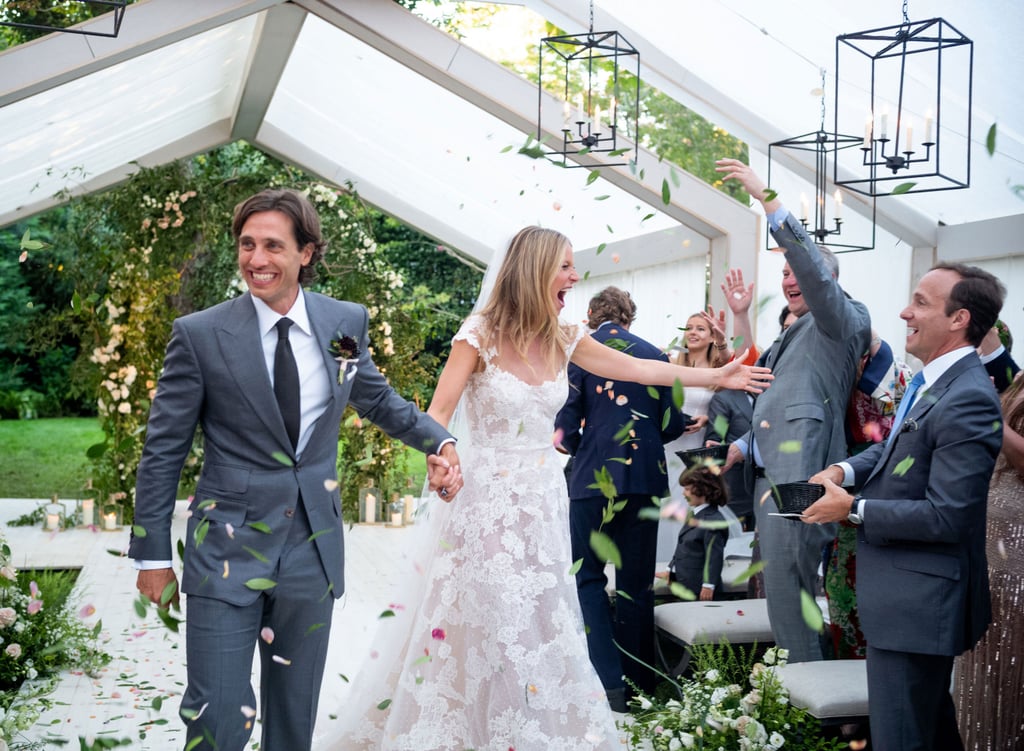 Gwyneth Paltrow Wore a Wedding Dress, Sure, and a Spectacular Wedding ROMPER

Gwyneth Paltrow recently married Brad Falchuk in the Hamptons following their star-packed engagement bash in April, and the cat's out of the bag! Gwyneth revealed details about her special day on Amagansett on her website, Goop. That's where we learned about her stunning Valentino Couture number with cap sleeves, delicate lace, and an accompanying veil, which she slipped into for her presumably graceful glide down the aisle.
The no-longer-secret ceremony happened in front of guests like Jerry Seinfeld, Cameron Diaz, and Steven Spielberg under a gorgeous outdoor canopy, complete with gourmet dishes and DJ music from Girl Talk. While Gwyneth tapped Pierpaolo Piccioli for her gown, she wore longtime friend Stella McCartney on the dance floor. Her caped romper conjured images of the Tom Ford look that landed Gwyneth on best dressed lists everywhere after the 2012 Oscars, reminding us that Gwyneth knows just when to stick with a classic style that works for her.
Source: Read Full Article