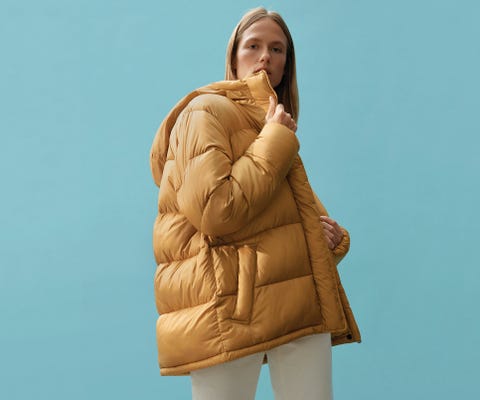 As sustainability becomes a more crucial topic of concern in the fashion industry, Everlane is leading the way with its environmentally-conscious endeavors. Last week, the brand announced its plans to eliminate all virgin plastic from its supply chain by the year 2021 along with a new collection made from recycled plastic bottles. The collection, aptly called 'ReNew,' is now available to shop online and in stores.
"Plastic is destroying our planet and there is only one solution: stop creating virgin plastic and renew what's already here. Companies have to take the lead and any company that hasn't made this commitment is actively choosing to not improve our environment," Everlane Founder and CEO Michael Preysman said in a statement from the brand.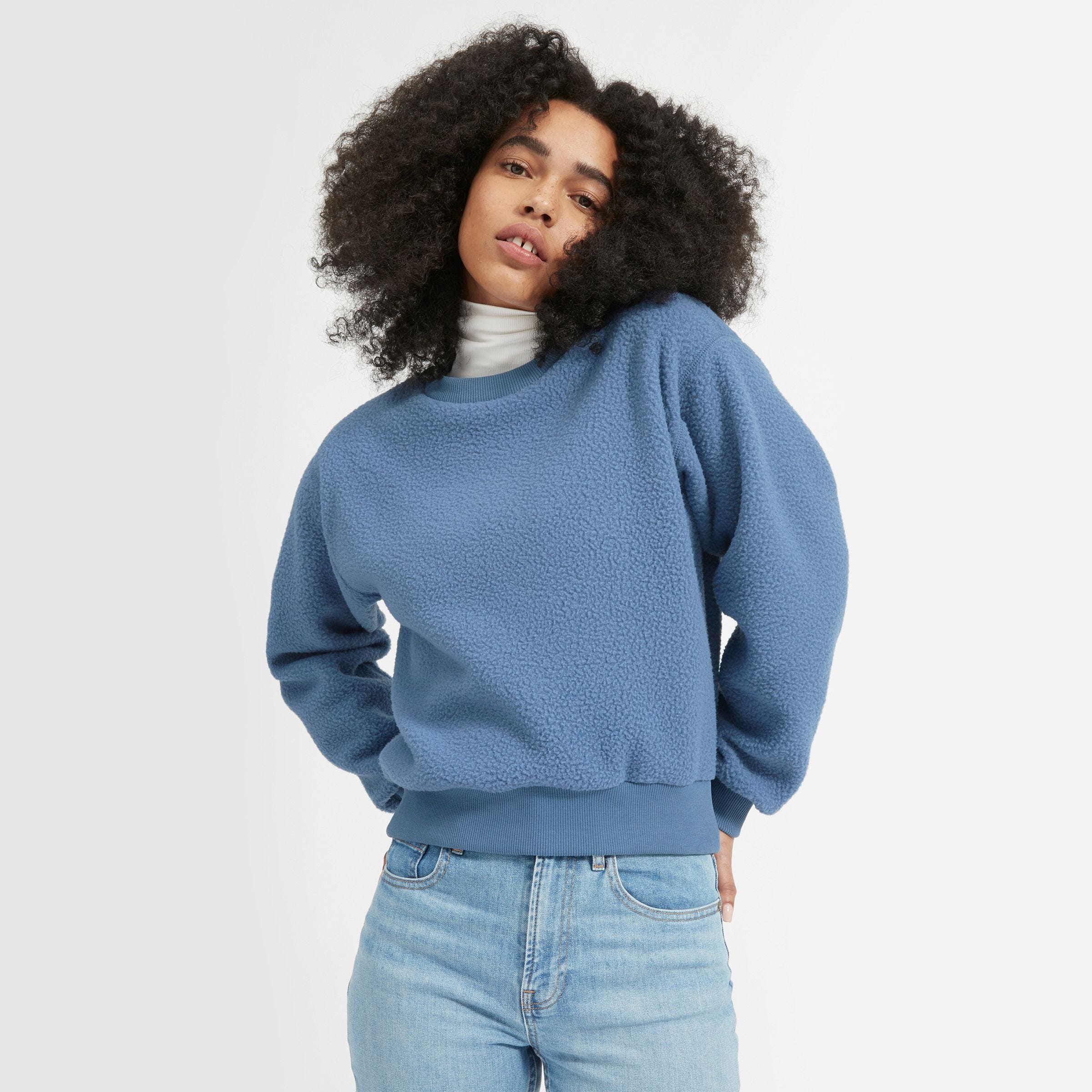 Everlanes's first ReNew collection consists of men's and women's puffer coats, fleece sweaters, and parkas made from 3 million recycled plastic bottles. Prices range from $55 for a fleece sweater to $175 for a long puffer coat. According to a release from the brand, the ReNew collection will later launch new products and collections and within 5 years, 100 million plastic bottles will be recycled through the initiative.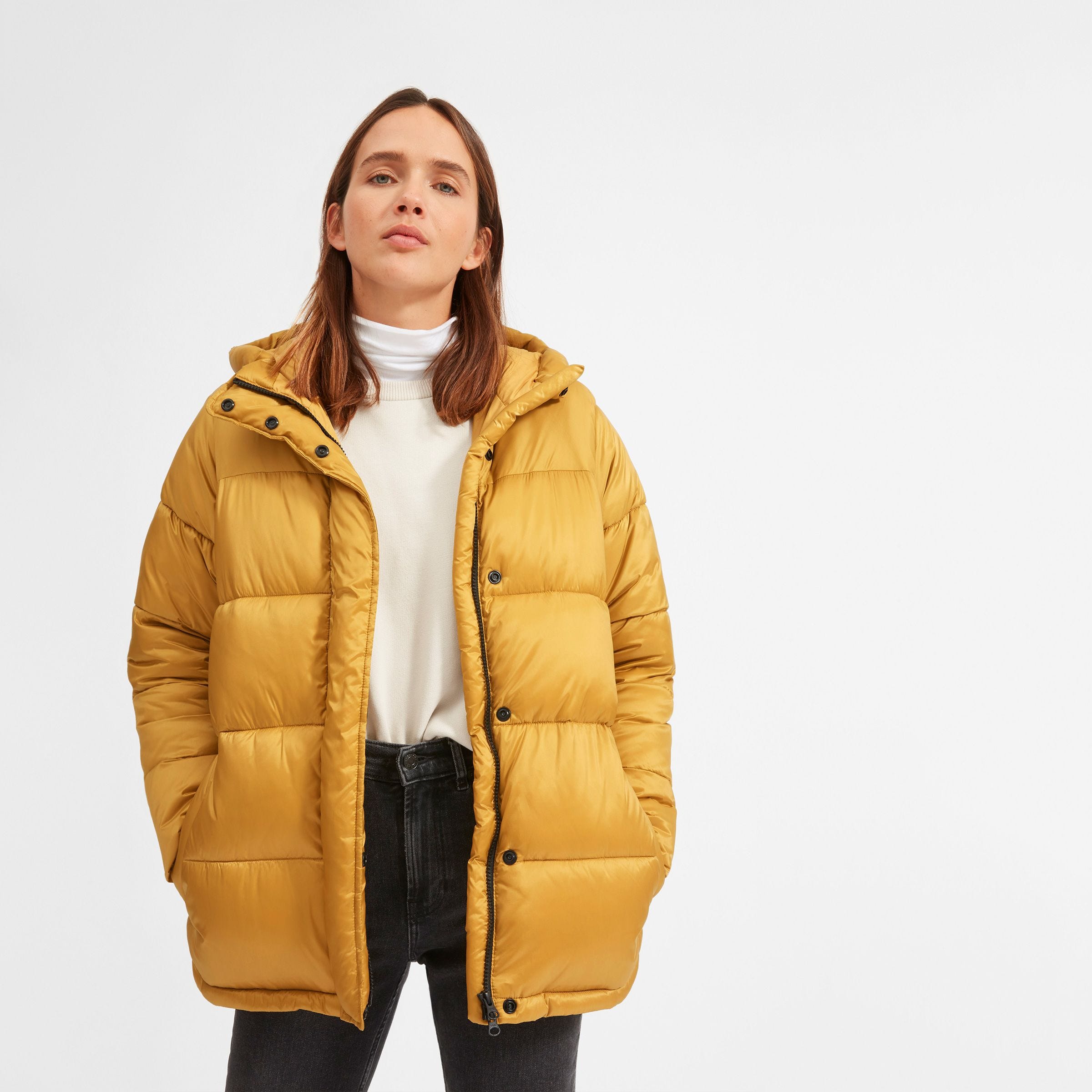 The ReNew collection is just the first step in the brand's journey towards going fully virgin plastic-free. In a press release, Everlane detailed its three-year plan to eliminating all new plastic:
By the year 2021, all of Everlane's apparel, footwear, accessories, and packaging will be free of virgin plastic and made entirely from recycled alternatives.
This is hardly the brand's first foray into utilizing recycled materials, however. Last year, Everlane launched its first denim collection made at Saitex, a factory that recycles 98% of its water, runs on alternative energy, and repurposes byproducts to make bricks for affordable housing. Then in August, the brand unveiled its Clean Silk collection, another eco-friendly effort working towards growing all silk through regenerative farming, eventually dyeing and washing it with 100% recycled water and 100% renewable energy.
At a time when brands across all industries are struggling to become more sustainable, it's worth taking note from Everlane's ongoing ethical initiatives.
Source: Read Full Article