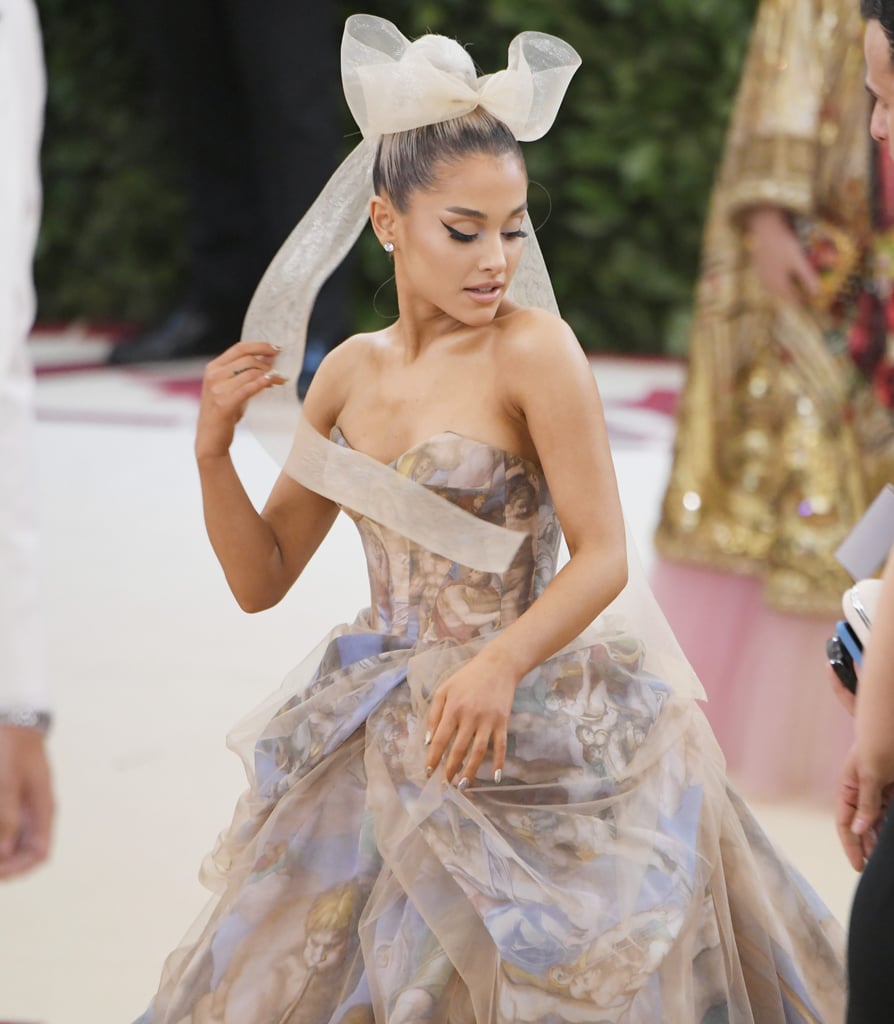 Ariana Grande Owned 2018 in Style — Man or No Man by Her Side

If any single celebrity embodied girl power in 2018, it was Ariana Grande — especially toward the end, when she received Billboard's Woman of the Year award shortly after releasing the hit music video for "Thank U, Next." While we certainly followed Ariana's romantic escapades closely, we never overlooked her unique sense of style, even though her engagement ring from Pete Davidson might have been her most-talked-about accessory.
On the street, Ariana tends to stick to a uniform of thigh-high boots and oversize hoodies. It's a combination we call "lampshading." For red carpet events, however, the singer basks in the limelight in extraordinary designs. Just see her Vera Wang Met Gala gown for reference, which was covered in a Michelangelo-inspired print. And her lavender "loofah" statement will most certainly go down in history, too.
While it would be remiss to nix Ariana and Pete's coordinated Sweetener merch moment from the lineup — and we most certainly did not! — it's safe to say Ariana kept one thing in mind from January through December as far as fashion's concerned: staying true to herself, man or no man by her side.
Source: Read Full Article