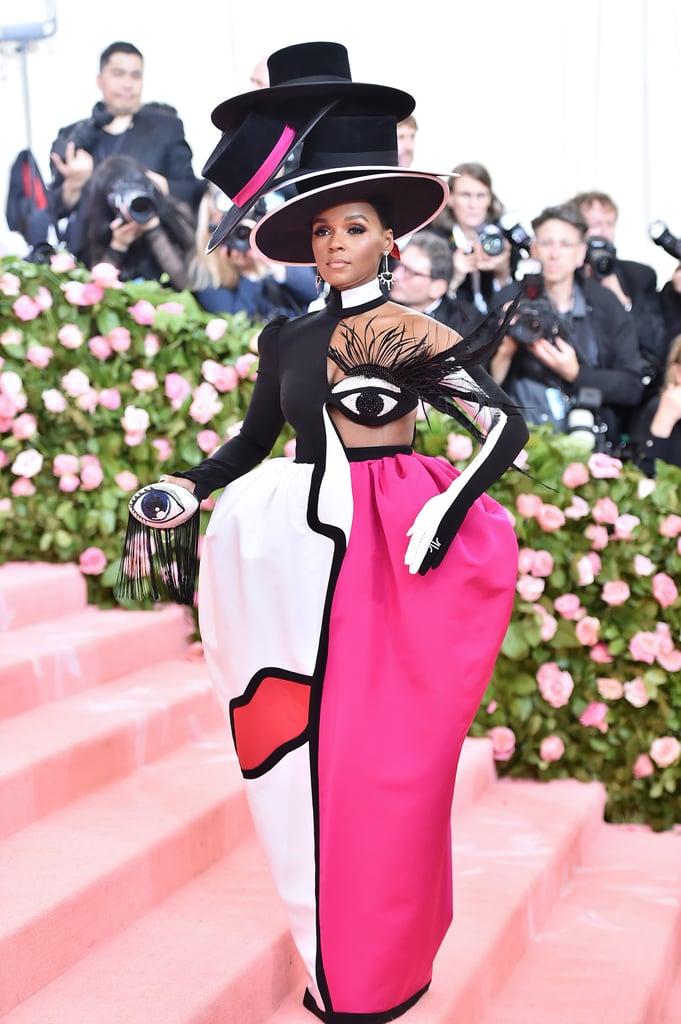 All Eyes Were on Janelle Monáe at the Met Gala — and, Yeah, 1 of Them Winked

There's no other way to put it — Janelle Monáe was a work of art at the 2019 Met Gala. Her custom Christian Siriano look not only paid homage to her signature style (a mix of deconstructed tuxedo elements and a stack of wide-brimmed hats, courtesy of Sarah Sokol Millinery), but also went for cheeky art references (Picasso, anyone?) and eye-catching details. Literally. The heavily-lashed eye featured on her top was motorized, winking on its own as she walked the red carpet. But the intrigue didn't stop there. From the single, long white-and-black glove and fringed eye clutch to the Marlene Dietrich-red lip and pop of Barbie pink on her voluminous skirt, Janelle's abstract-face gown was a lesson in color contrasts, too.
Clearly, this year's theme "Camp: Notes on Fashion" was a no-brainer for the singer, who not only nailed the evening's forecast of dramatic, exaggerated style and whimsy, but told Vanity Fair, "I am camp. It's embedded in my DNA." For every angle of her look, keep reading.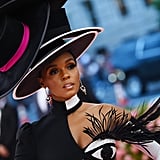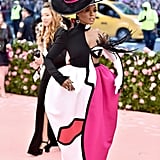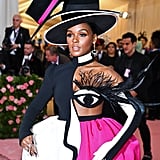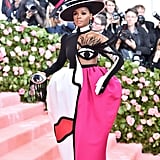 Source: Read Full Article