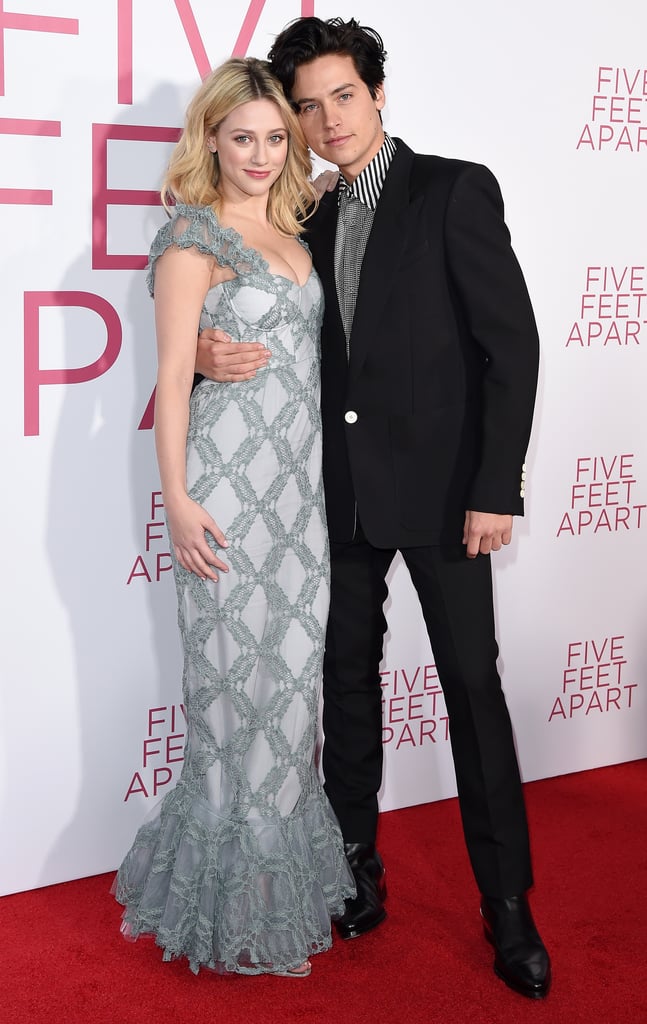 9 Times Lili Reinhart and Cole Sprouse Dressed Like the Real-Life Betty and Jughead

Is it just us, or is it the cutest thing when an onscreen couple is also an offscreen couple? Lili Reinhart and Cole Sprouse play Betty Cooper and Jughead Jones on the hit CW show Riverdale, and they make a pretty sweet and stylish pair. Although they keep their relationship very low-key, with few red carpet appearances together, when they do show up together, they show out as well.
Lili and Cole were an item on Riverdale before they were dating in real life. Their characters, Betty and Jughead, really won us over as one of the show's power couples with their dangerously curious adventures into clearing the skeletons from Riverdale's shady closet. In reality, they're a bit more quiet about their high profile romance. Despite being an item since 2017, they've only had a handful of red carpet appearances together. The best glimpse we've gotten of their great coordinating style has been at the 2018 and 2019 Met Galas, a few premieres, and their off-duty street style (which is truly impressive).
We can't help but notice that Lili and Cole have adopted some of their characters' key styles from Riverdale. Lili often wears a sweet, Betty-approved palette of white, yellow, pink, and blue. On the red carpet, she's often styled quite traditionally feminine, wearing gowns with ruffle and lace, and the occasional tailored suit. When Cole steps out, he's often in a very Juggy black, or dark-washed tailored suit, and once in awhile goes for a bold fashion choice, like a lace overshirt, graphic-printed button-down, or a satin bomber jacket.
Ahead, are the strongest fashion moments from the real life Betty and Jug.
Source: Read Full Article