Black Friday is a double-edged sword: Big savings sound so amazing, but at the same time, you don't really want to spend money. (Though it's ridiculously tempting to get that cute $200 jacket if it's on sale for $50 — talk about a bargain!) It can be pretty hard to distract yourself from the holiday frenzy going on around you, but there are a few things to do on Black Friday that aren't shopping, if you're broke AF.
As much as unlimited spending for the season would be a dream come true, the reality is that the holidays can be pretty rough for my fellow #GirlBosses out there who are trying to budget. But luckily for you, there are a lot of options of things to do instead of going shopping if you're saving your coin for a different day.
Outside of being broke, I personally think that Black Friday is a huge exercise in self-control. It can be really difficult to not buy things when they're being offered for so much cheaper than they normally are. But a huge part of truly #adulting is knowing how and when to spend your money. So if you're looking through all of the marketing emails that are piling up in your inbox, turn off your notifications and focus on these activities instead.
1

Host A Movie Day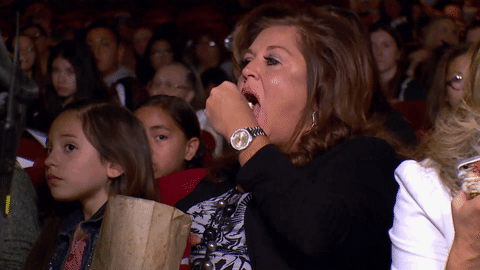 On a cold Black Friday afternoon, when you're dreaming about Thanksgiving leftovers and chilling in your sweats, there's honestly nothing better than curling up under a blanket with a great movie.
If you're feeling like having company over, invite the girls to indulge in a movie day. You can eat mashed potatoes and enjoy a day off while spending a cozy — and cheap — time inside. (Bonus points if you turn on a holiday movie, and even more points if you watch it wearing a Santa hat.)
2

Go To A Workout Class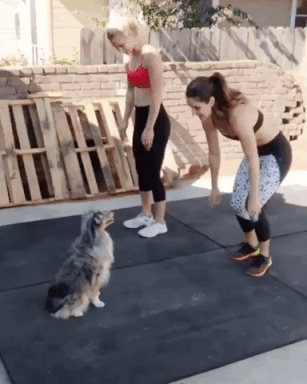 Take your mind off shopping by heading to a workout class to get your adrenaline pumping. It's likely way cheaper, and you'll feel so refreshed afterwards.
If you don't feel like dishing out any cash, invite your bestie over, make green tea smoothies, and stream a guided yoga video on YouTube.
3

Get Creative With Your Thanksgiving Leftovers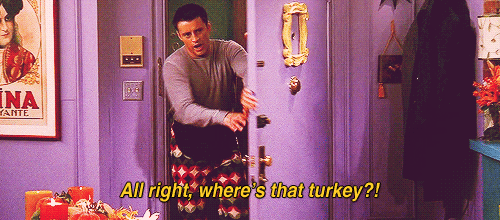 If you decide against navigating the crowds on Black Friday, hit up Pinterest for some inspiration and get creative with your leftovers. Everyone knows that Thanksgiving food tastes better the day after, and there are so many unique recipes you can test out. Thanksgiving stuffing waffles, anyone?
4

Have A Self-Care Day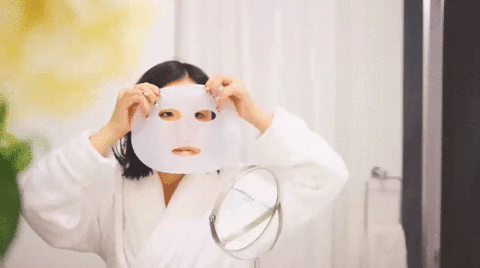 Chances are, you have Black Friday off, but you have to go back to work on Monday. Make the most of your weekend off by indulging in a little self-care. Put on a face mask, hair mask, eye mask, and anything else you can think of to get yourself relaxed after a busy holiday weekend.
5

Hang With Your Broke AF Friends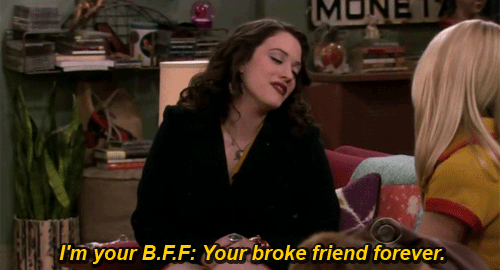 If you and your crew are balling on a budget this holiday season, you'll be able to bond over not wanting to shop on Black Friday. Spend the day together, maybe playing board games, having a holiday cookie bake-off, or just catching up with each other over hot cocoa. Especially if you're all home for the holidays and haven't seen each other in a while, you'll enjoy the time spent together.
6

Add Items To Your Wishlist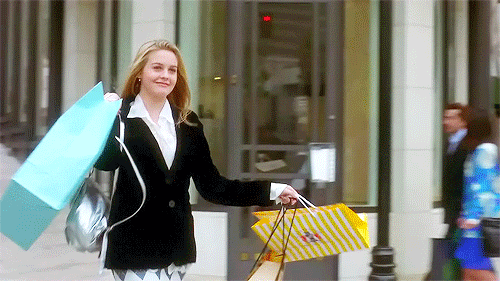 If you're feeling like you need a little retail action without feeling the burn in your wallet, do a little online window shopping. You'll get the satisfaction of adding your favorite stuff to a list (even if it's not your cart) without needing to feel the guilt of actually spending money.
7

Spend Quality Time With The Fam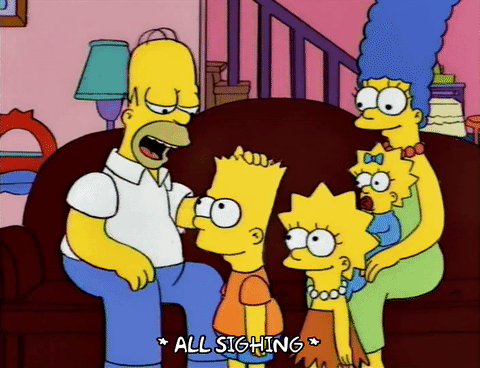 If you don't live at home anymore, you might not be able to see your family a ton, so take a moment to really enjoy spending time with them. You don't have to spend any money to hang out with each other — you can look through photo albums, scrapbook, or hit up a holiday light display. Spending time with the fam is way better than shopping, anyway.
Source: Read Full Article