Thanksgiving is almost here, which means it's time to prepare yourself for a never-ending spread of homemade food straight from Mom's kitchen. (Yum!) The holiday is the perfect day to enjoy time with family. You, your siblings, and extended family may be coming home from all over the country to reunite, which means there's probably lots of reminiscing on the books. Old family albums are always a great place to find some laughs, so here are some Instagram captions for throwback Thanksgiving pics.
There might be some pics of you in your school's Thanksgiving gala. (I can't be the only one who had to dress up as a pumpkin in elementary school!) There may also be pics of you helping out in the kitchen, because you definitely had took your duties very seriously. There might even be pics of you and your cousins sleeping on the couch after eating some of the best food of your life. Regardless of what you find in your old scrapbooks and family albums, you know that there's bound to be a laugh hidden in there somewhere.
Go into your Thanksgiving festivities with some epic Instagram captions — and have a happy holiday!
1. "Gobble gobble gobble."
2. "Give thanks for a little, and you will find a lot."
3. "Nobody puts gravy in the corner."
4. "Thankful for all this."
5. "A happy heart is a thankful heart."
6. "I come from a family where gravy is considered a beverage." — Erma Bombeck
7. "I'm all about that baste."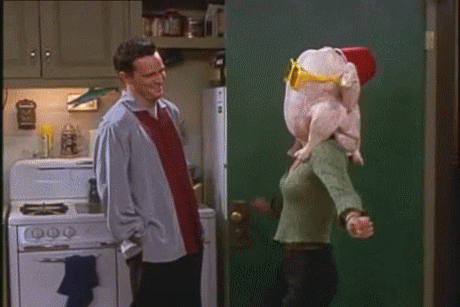 8. "Forever thankful for Mom's pumpkin pie."
9. "Thanksgiving is a time of togetherness and gratitude." — Nigel Hamilton
10. "Leftovers are for quitters."
11. "Turkey time."
12. "Be thankful for what you have; you'll end up having more. If you concentrate on what you don't have, you will never, ever have enough." — Oprah Winfrey
13. #StuffedAsATurkey
14. "Thankful, blessed, and mashed potato obsessed."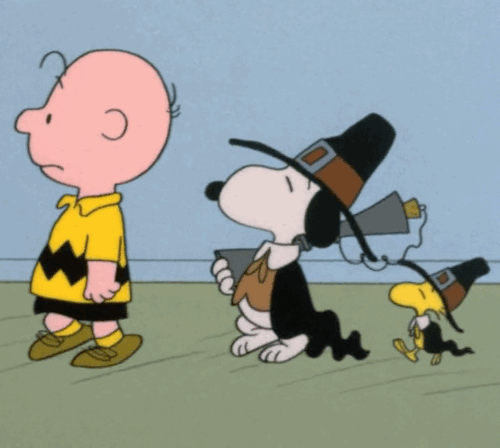 15. "It's not too much food. This is what we've been training for our whole lives. This is our destiny, this is our finest hour." — Lorelai Gilmore, Gilmore Girls
16. "Caught the gravy train to Snoozetown."
17. "Eat, drink, and wear something cozy."
18. "It isn't so much what's on the table that matters, as what's on the chairs." — W.S. Gilbert
19. "Gobbling to the dinner table."
20. "Thanksgiving is probably my favorite holiday. It's a day that's American to the core, and it's a day that's all about what and how we eat." — Marcus Samuelsson
21. "Yes, we cran."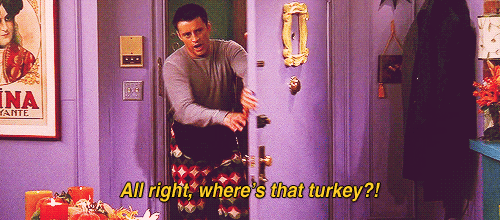 22. "Keep calm and gobble on."
23. "After a good dinner, one can forgive anybody, even one's own relations." — Oscar Wilde
24. "May your turkey be moist and may no one use that word to describe it."
25. "Raise your gobblets to an amazing Thanksgiving."
26. "We offered the turkey some dinner, but he was already stuffed."
27. "The tur-key to a successful Thanksgiving is family, friends, and eating stuffing till you're stuffed."
28. "May your hearts be as full as your plates today."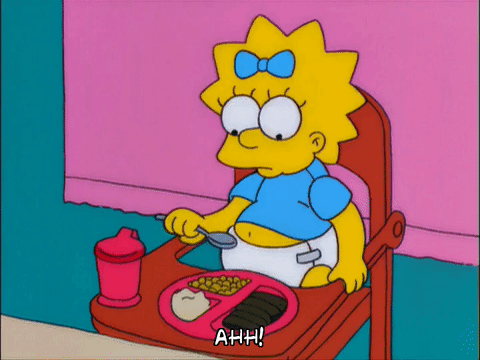 29. "Cran-bury me with this delicious pumpkin pie."
30. "This stuffing is the tur-key to my heart."
31. "Casse-rolling up to Grandma's house."
32. "Pies before guys."
33. "Pe-can I have another slice of pie?"
34. "Clear plates, full stomachs, can't lose."
Source: Read Full Article