If I could, I would have sugar for breakfast, lunch, and dinner. Some people prefer to go the savory route, but I'll forever be a sweets kind of gal. Give me all the doughnuts, chocolate, and ice cream sundaes any day of the week, and I'd be perfectly content. I think my love for all things sweet is the reason why I consider myself such a foodie. I even have a separate Instagram account dedicated to the delicious treats I eat at Disneyland that are made for the 'Gram. If you also love to snap a pic before you dig in, you'll need some Instagram captions for sweets.
I mean, most foods these days were made for the camera. It's why we have so many unicorn treats and colorful sprinkles on top of everything. Though, it does take a lot of personal strength to resist the urge to chow down right away. A true foodie has the willpower to get the perfect picture before taking that first sweet bite. So, for your next doughnut selfie or artsy Halloween candy spread, you'll want to keep these 30 captions around as the a la mode to your pic.
1. "Kindness is like sugar, it makes life taste a little sweeter." — Carla Yerovi
2. "Sugar and spice." — Unknown
3. "Sugar, how you get so fly?" — Baby Bash, "Suga Suga"
4. "Sunshine, lollipops and rainbows. Everything that's wonderful is sure to come your way." — Lesley Gore, "Sunshine, Lollipops and Rainbows"
5. "A spoonful of sugar helps the medicine go down." — Mary Poppins
6. "Be a rainbow lollipop in a world full of Dum Dum suckers." — Unknown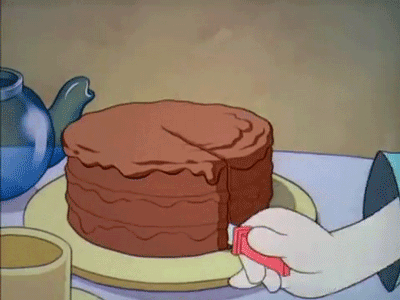 7. "I sugar coat everything." — Unknown
8. "All you need is love. But a little chocolate now and then doesn't hurt." — Charles M. Schulz
9. "Living the sweet life." — Unknown
10. "Pretty please with sugar and sprinkles on top?" — Unknown
11. "Everybody's got their poison, and mine is sugar." — Derrick Rose
12. "Dough-nut worry, be happy." — Unknown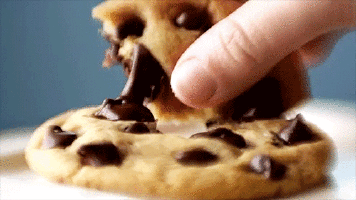 13. "Chocolate is nature's way of making up for Mondays." — Unknown
14. "Good food is all the sweeter when shared with good friends." — Unknown
15. "You can't buy me love, but you can buy me ice cream." — Unknown
16. "My boy lollipop, you make my heart go giddy up. You are as sweet as candy." — Millie Small, "My Boy Lollipop"
17. "No sugar needed. I believer I'm sweet enough." — Unknown
18. "I don't sugar coat. I'm not Willy Wonka." — Unknown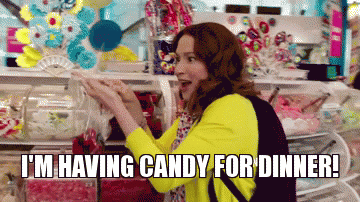 19. "Dare to be a doughnut in a world of plain bagels." — Unknown
20. "The best things in life are sweet." — Unknown
21. "How do I like my eggs? In a cake, duh!" — Unknown
22. "No matter how much I eat, there is always room for dessert. Dessert doesn't go to the stomach. Dessert goes to the heart." — Unknown
23. "I don't think any day is worth living without thinking about what you're going to eat next at all times." — Nora Ephron
24. "Chocolate doesn't ask silly questions. Chocolate understands." — Unknown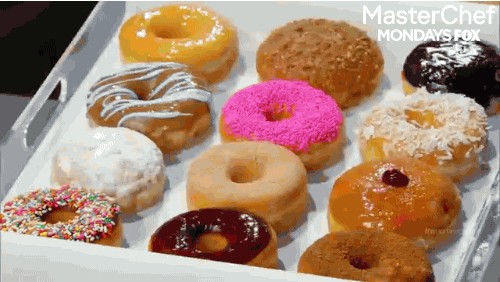 25. "Life is short. Eat dessert first." — Jacques Torres
26. "I want candy." — The Strangeloves, "I Want Candy"
27. "Anything is good if it's made of chocolate." — Jo Brand
28. "Dessert is like a feel-good song, and the best ones make you dance." — Chef Edward Lee
29. "You give me a sugar rush." — Unknown
30. "Never gonna give you up, never gonna let you down. Never gonna run around and [dessert] you." — Rick Astley, "Never Gonna Give You Up"
Source: Read Full Article