Since its inception in 2010, Ten C's reputation for crafting durable, long-lasting outerwear has grown exponentially. Founded by ex-Stone Island designer Paul Harvey and Allesandro Pungetti, formerly of CP Company, the brand, named after Hans Christian Anderson's The Emperor's New Clothes, has garnered a cult-like following thanks to its combination of Italian craftsmanship with unique Japanese fabrics.
While the way in which the brand builds its garments is mightily impressive, there are other facets that have drawn in outerwear aficionados too. From the timeless designs that derive from the founders' extensive back catalogs, to the unique ability to create your own style thanks to the plethora of liners that accompany its jackets, there's more to Ten C than meets the eye.
But upon closer inspection, it's Ten C's materials that really set them apart, and one in particular has garnered a cult following: OJJ. Manufactured in Japan and cut, sewn and dyed by Ten C in Italy, OJJ — which stands for Original Japanese Jersey — is the brand's exclusive-and-unique fabric that sits at the heart of each of its garments.
For the latest instalment of What the Tech?, HYPEBEAST sat down with Pungetti, Ten C's creative director, to find out more about the fabric, what sets it apart and what the brand has planned for the future.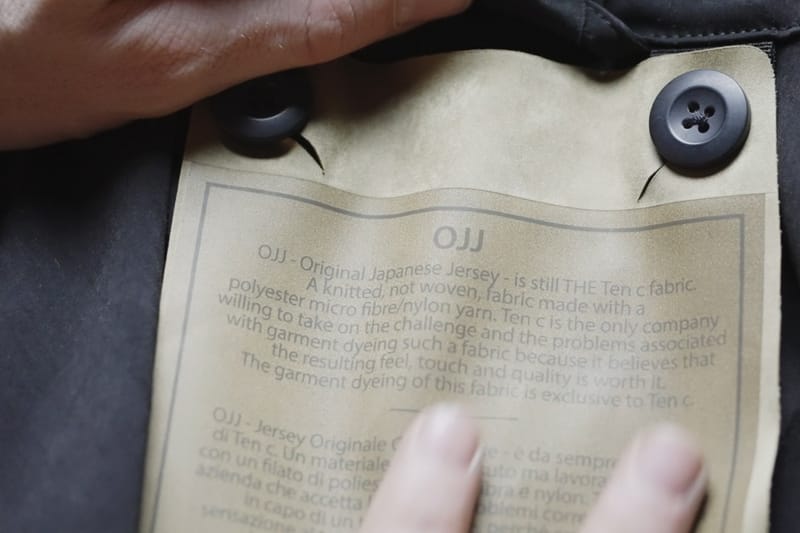 Ten C
The What, Why, and How
HYPEBEAST: At its core, you could say OJJ is just jersey. Why would Ten C disagree?
Alessandro Pungetti: We don't say it is jersey, but it is. Our version though is a polyester-nylon interlock jersey derived from our own treatments. We dye the fabrics and then in order to make the material even finer, we dye the garment too. This treatment makes the overall material more compact.
There's an obsession with Japanese fabrics. Why do you think this is?
I wouldn't say it's an obsession. In Japan there are some old looms that date back to the time just after the second world war and they were created to make denim. This is like a different world that's apart from everything, but at its core it's based on craftsmanship. Generally speaking sometimes the industrialisation of fabrics makes exclusivity get lost, so there are no more real characteristics of products.
Companies just want big performances and large productions, but in Japan there are still small companies that work with cotton and linen and make something unique. They're very different compared to the chains in Korea and China where they focus on a product and make it highly industrialised. In Japan they prefer uniqueness.1 of 2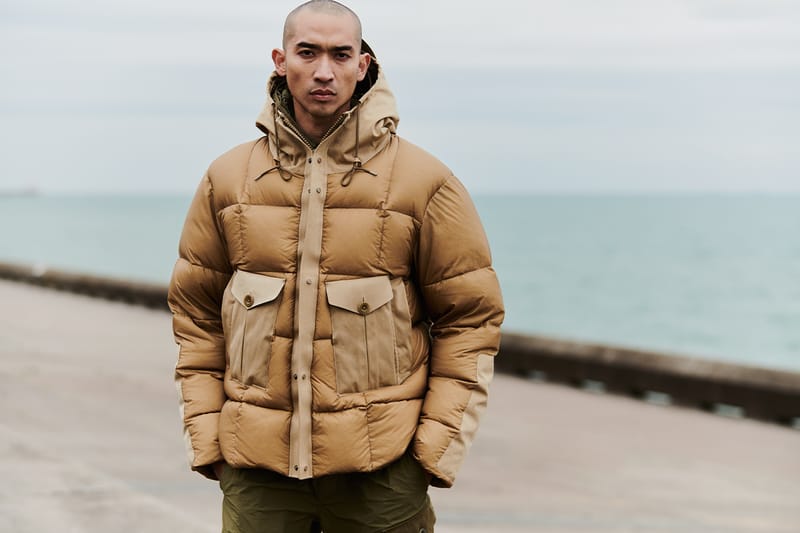 Ten C2 of 2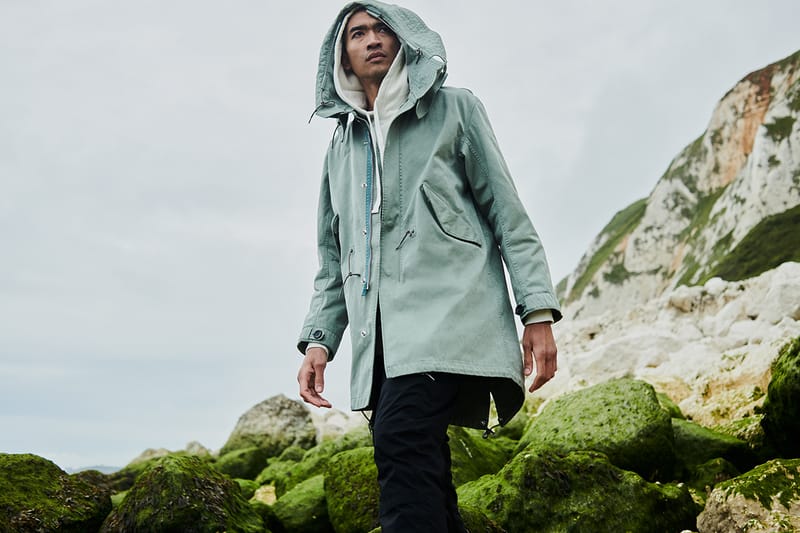 Ten C
The History of Ten C's OJJ Fabric
Why did Ten C want to redevelop the core foundations of jersey?
About ten years ago we had two different fabrics we wanted to use, but we found that one of them was very difficult to work with. After leaving that one, a few years later I returned to the same fabric and that's now become the OJJ. I called Paul Harvey and together we designed a line based on a unique idea, using this unique material that was difficult to work with and it stemmed from there. That was the beginning, and the origin, of Ten C.
All in all, what actually is OJJ?
It's a jersey-like fabric with unique characteristics. I'd like to give you an example: it's a fabric that changes with external temperatures. If it's humid the material becomes very soft, but if it's dry it becomes hard and stiff. If you wear an OJJ garment for a long period of time it adapts to your body shape. It really changes with normal wear and tear and almost feels like denim, but adapts onto your body.
Ten C believes that OJJ will stand the test of time. Is something long-lasting important to you?
It's fundamental. Our garments are very long-lasting. This is the idea that made us design our garments from the very beginning, the reason we wanted to develop the brand. With Ten C we say it's an investment you make when you buy our garments. They're made to last.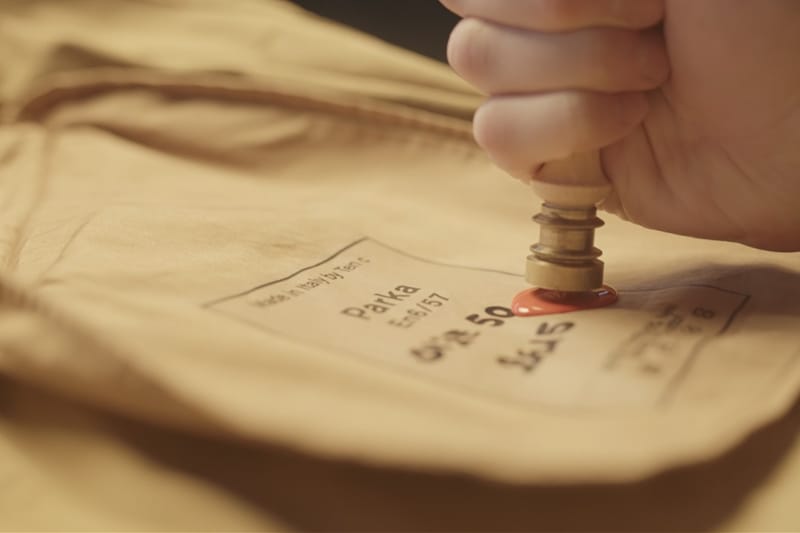 Ten C
The Future
Do you think there's something the industry can learn from this approach?
I don't want to teach anything to anybody, that's not my job. There are other brands that behave in a certain way, but we behave in a different way. We're really careful in every aspect in our process. For example we manufacture all our items here in Italy, with the production supervised by Italian people too. We really focus on quality with the brand, it has to be 100%.
Will OJJ remain a staple in the brand, or will you continue to innovate?
OJJ will always remain a staple for Ten C, it's fundamental to our brand. Through experimenting, we'd like to mix this fabric with other materials too and have more dyed garments. Not just jackets, but other items too. I'd say OJJ will always be the DNA of our production, but with other materials too.
What is next for Ten C?
We want to expand our offering. We want our philosophy to be adapted to a wider collection. Ten C wants to develop a collection that's not only jackets. We still want to follow our philosophy and that means everything has to fit across the total look of the brand and what we create.
Source: Read Full Article